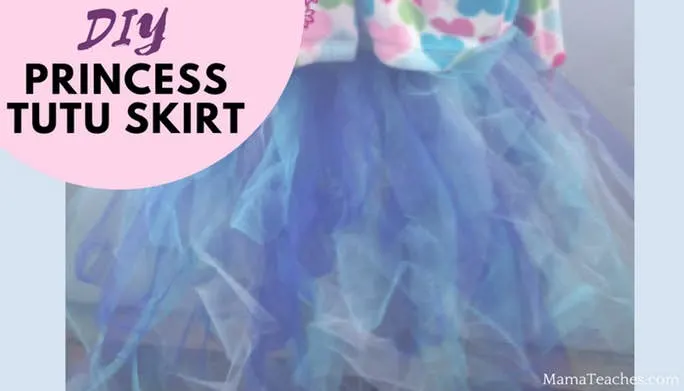 Tulle princess skirt craft
When the movie Frozen came out, the youngest's desire to twirl and sing "Let It Go" while decked out in princess regalia hit an all-time high. Since there is nothing quick or easy about sewing clothes, a tutu was the perfect alternative for letting her dress-up and have a blast dancing around the house.
We also made her an adorable Princess Crown and a Princess Wand to complete the outfit. They were super simple to make and you can find the directions for them HERE.
If you'll be using the skirt as part of a DIY Halloween Princess costume, we recommend hanging a couple of glow sticks from the tulle belt, so that you're little one is easy to see in the dark.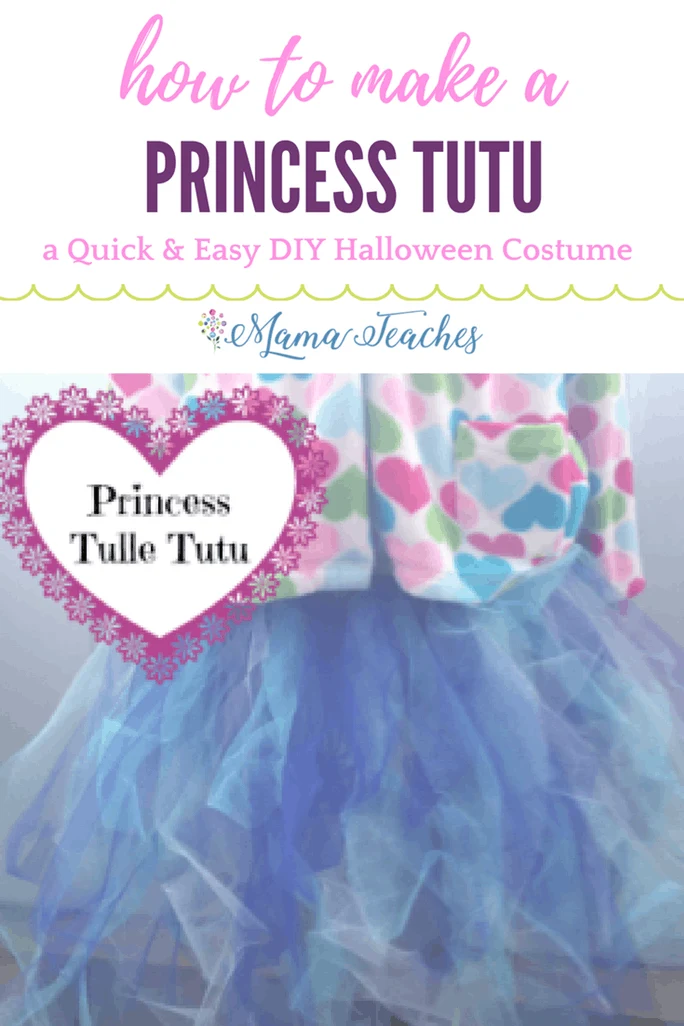 Princess Tutu Skirt Craft
Ages: 6+ (with adult supervision)

Time: 45-60 minutes
Materials Needed to Make the Tutu:
Tulle – 6 yards
4 yards of 2" thick ribbon in a coordinating color
Scissors
Directions for Making the Princess Skirt:
Begin by measuring your child's waist with the ribbon. Fold the length of ribbon in half and place the center of the ribbon against the middle of her back. Wrap it around to the front. Where the ribbon meets at her belly button, tie a knot on each side of the ribbon. This will let you know where to start and stop tying on the tulle strips. Do not cut the excess ribbon as you will be using it to tie the tutu on when it is finished.
Next, cut the tulle into strips approximately 2-inches wide. The strip length will be determined by your child's height and how long you want it to be. Hint: Using a roll of tulle (usually found in the bridal crafts section of craft stores) may make it quicker to cut the strips than if you buy the tulle by the yard. This is the longest part of the entire project, so be patient.
After all of the strips are cut, tie them on to the length of ribbon between the two knots that you made earlier. Slip knots are quick, easy way to make the work go quickly. (See image above.)
Once all of the strips have been tied on, wrap the tutu around your child's waist and tie it together in a bow using the extra ends of ribbon.
Hint: For a more colorful skirt, use a variety of different colors of tulle.
Show off your tulle tutu handiwork! Snap a picture and post it below or tag us on Instagram @MamaTeaches!
You Might Also Like…