This easy trail mix recipe for kids is kid-tested and mom-approved!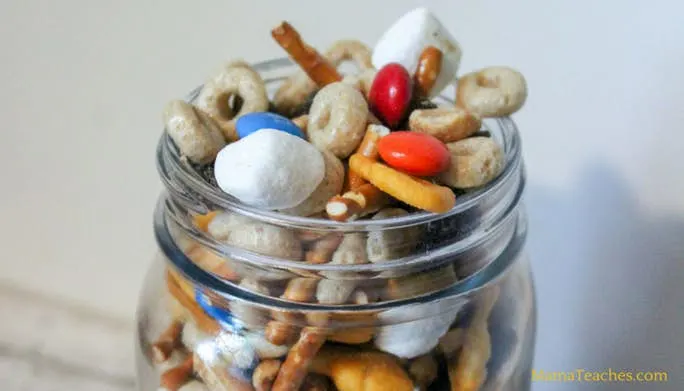 I am always looking for ways to sneak some extra protein into my kids' diets. It's not always easy to balance out their desire for tasty treats and sweets with things that are a bit healthier. Thankfully, this easy trail mix recipe for kids is a perfect balance.
Kids' Trail Mix Recipe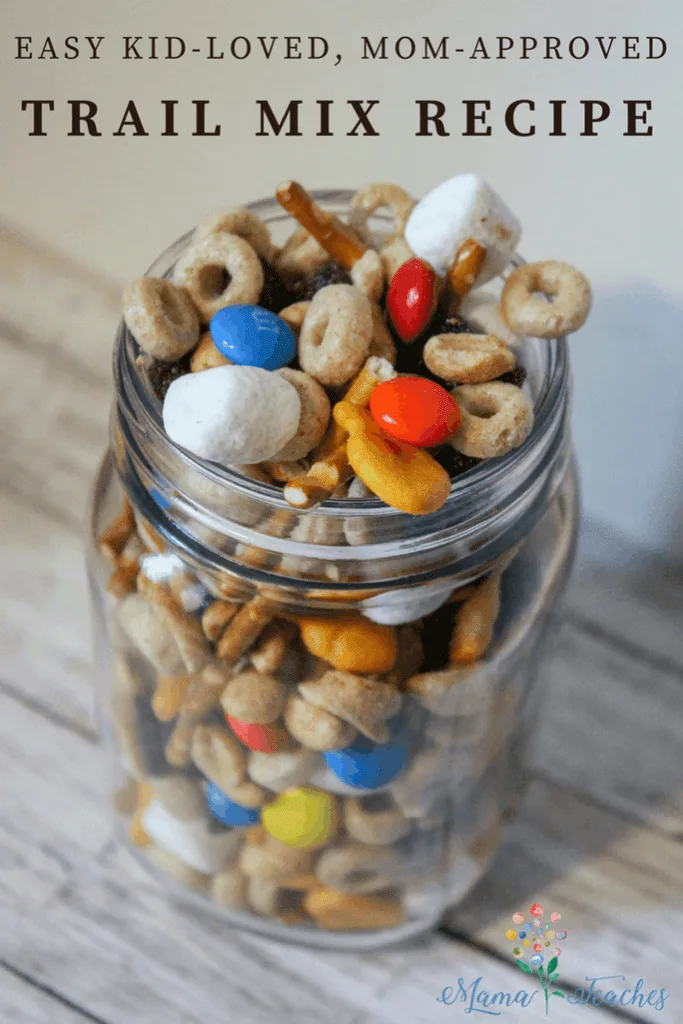 This post contains affiliate links.
Not only is this trail mix recipe easy to make, it's also easy for kids' to make. Since my kids love to cook and get their own snacks, that makes it the ideal kid-friendly recipe.
Instead of thinking of trail mix as only a summer snack, imagine the possibilities! It can be used for:
school snacks (as long as the class is not nut-free)
beach snacks
and even movie snacks!
The possibilities are endless!
So, break out a large mixing bowl and gather your ingredients, because this easy trail mix is going to quickly become a family favorite!
​Hint: If your kids have been begging you to let them cook in the kitchen, this is an easy way to ease them into proper hygiene and food prep.
Easy Trail Mix Recipe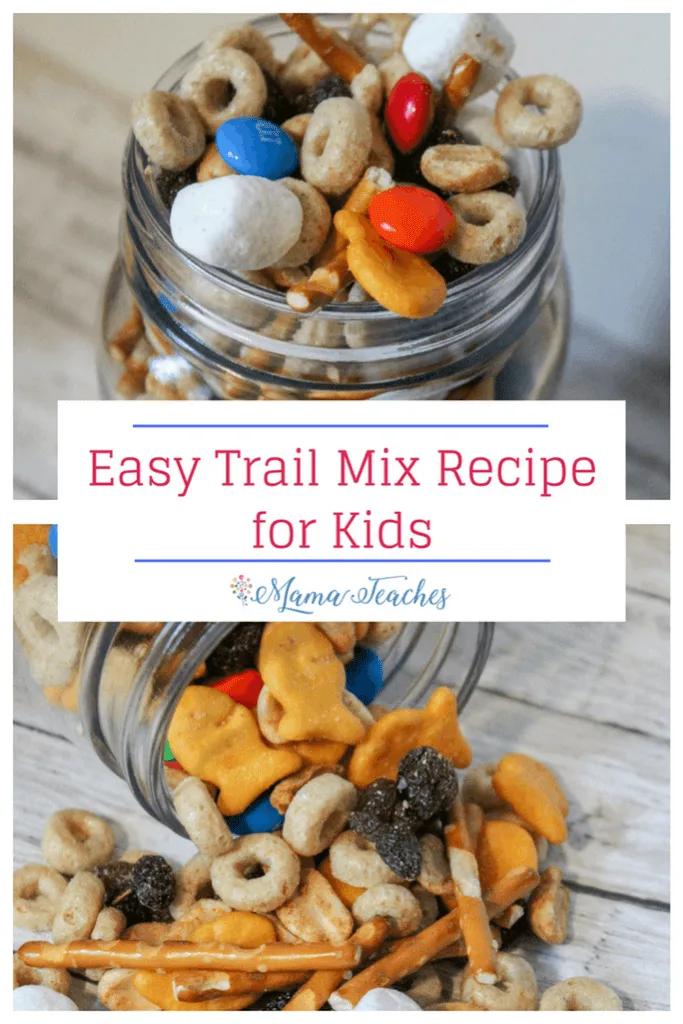 Ingredients:
1 cup raisins or dried cranberries
2 cups Cheerios
2 cups Pretzel Sticks (broken)
2 cups peanuts (salted)
2 cups mini marshmallows
2 cups Goldfish crackers
Instructions:
You will need a large bowl! This makes plenty of trail mix for lots of snacks to share!
In a large bowl, pour all ingredients.
Mix well.
Serve in an airtight container or store in individual snack size zippered bags!
​
Let us know how your family enjoys the trail mix! We'd love to hear what modifications you made in the comments below!