Summer is here, and you're looking to bring in some bucks.
Check out these simple ways teachers can earn money during the summer.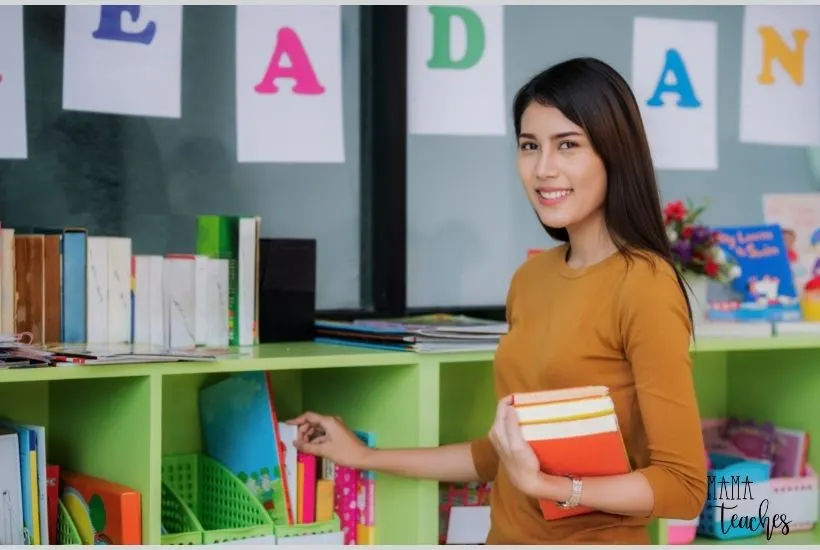 This article contains affiliate links to things that you might like.
Earning Extra Money Over the Summer as a Teacher
You work hard for 180+ days at your teaching job, so you more than deserve the summer break.
But if you aren't on a 12-month contract, you need some extra money coming in over the summer.
Even if you are paid over 12 months, summer is the perfect time to earn a little extra.
It turns out you can quickly and easily make a few extra bucks this summer.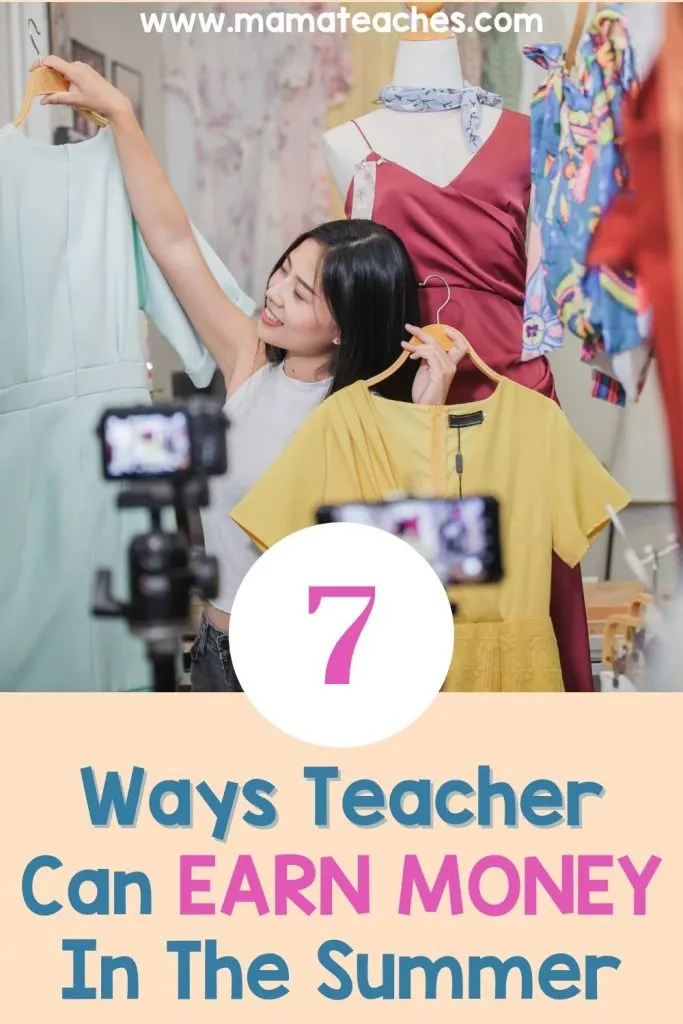 7 Ways Teachers Can Earn Money This Summer
From making to selling, sitting to driving, check out these 7 simple money-makers:
Hold a Yard Sale (or 3)
During the school year, you are exhausted.
(Have you ever just climbed into bed with your clothes on after a long school day? I have.)
Who has time to deep clean their place? Summer is the perfect time to declutter your home.
Psychologically, cleaning out your space can actually reduce your stress overall.
The money-making bonus?
You can sell your unwanted stuff in a yard sale.
Go ahead and be liberal with the decluttering.
If you haven't used it in a year, let it go.
Sell on eBay
If you have items that you are pretty sure you can sell individually (especially higher ticket items or collectibles), list them on eBay or Craigslist instead of at a yard sale.
These items could include Legos, video games, baby gear, cameras and equipment, and vintage clothes.
Clean Out Your Closet
If you're not wearing it, why hold onto it?
Your closet is full of clothes that can put dollars in your pocket if you sell the items on Poshmark.
Popular clothes and accessories on the site include blouses, leggings, hoodies, dresses, sneakers, and skinny jeans.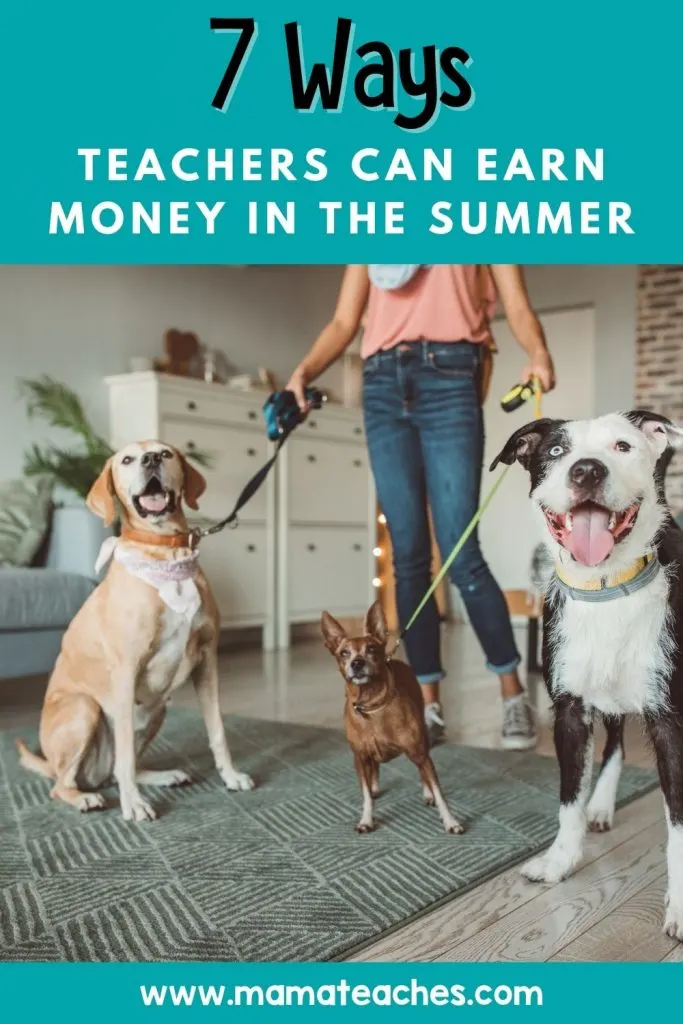 Tutor
You already have the skillset, so why not tutor students one on one for a fee?
You can apply through an existing tutor service or work your own contacts to get a gig.
Don't limit your scope to one on one tutoring.
You could offer a summer prep class or an online group class as well.
Be a House Sitter or Pet Sitter
Summer is the ideal time for vacations, and many people are looking for someone to watch their home, water their plants, and take care of their animals while they are away.
You can register with sites such as Care.com, Rover, and House Sitters America to find the job for you.
Deliver Food on Your Schedule
Work when you want, where you want, and earn a bunch in tips.
Food delivery services such as DoorDash, GrubHub, and UberEats are always looking for drivers.
You can clock in and clock out when you want; the job is flexible.
Plus, with new pandemic guidelines, pickup and delivery are largely contactless.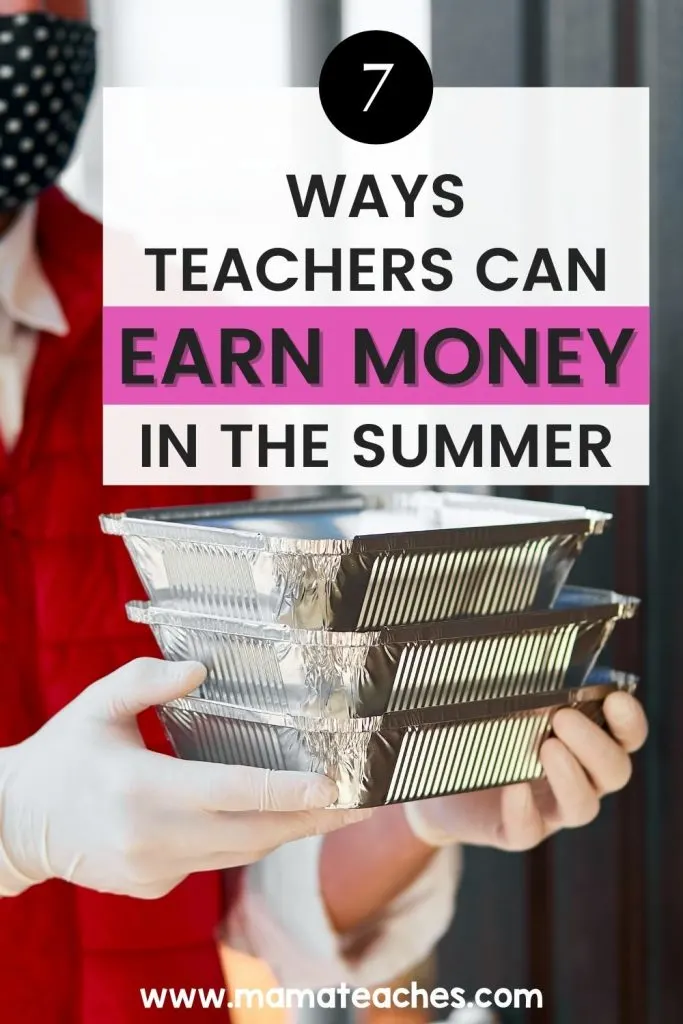 Be a Maker
It's no secret; there are some crafty teachers out there.
You know who you are. Why not take your hobby and turn it into a moneymaker?
Sell crafts that you make at local flea markets, craft fairs, or on Etsy.
7 Ways for Teachers to Make Money Over the Summer
If you are looking for a way to generate extra cash this summer, try one of these simple suggestions.
With just a little effort, you could pad your budget in the summer months.
You May Also Like: