How can tell if your homeschooler is learning and growing each year? Here are 5 ways to measure your child's homeschool progress at the end of the year.
Measuring Homeschool Progress at the End of the Year
Every homeschool parent wonders, "Am I doing enough? Is my kid learning?" It's easy to get stuck in the weeds of the day-to-day and never zoom out to see how far your student has come. How do you measure your student's progress at the end of the year?
There are several easy ways to measure homeschool progress. Some are numbers-driven if that's your thing; others involve a holistic approach. You can ask a professional to do the measuring, or you can rely on your child.
5 Ways to Measure Homeschool Progress
It's always easier to measure your progress if you have a reference point. At the start of the school year, did you make goals for the year? Chances are these were skill-based, like writing a paragraph, doing a typing program, learning how to work with fractions, or planning a slideshow.
If you didn't write down your goals for your student, no problem! Simply consider making a set of goals for the upcoming school year. It can take much of the guesswork out of measuring homeschool progress.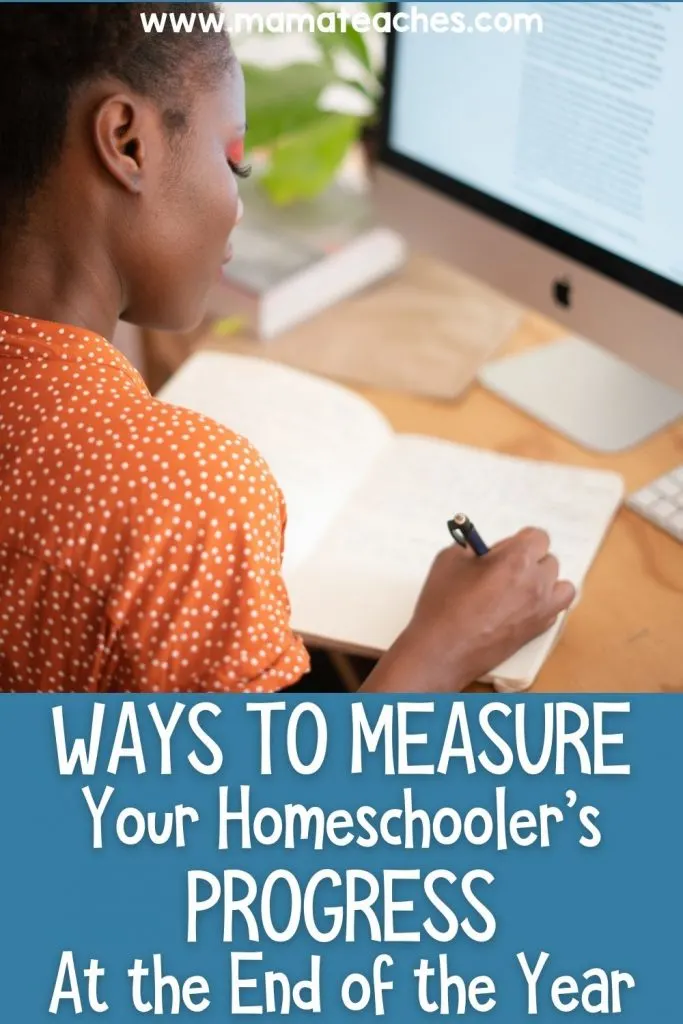 Standardized Tests
Standardized tests are a numerical measurement of your child's educational progress. They can also expose gaps in skills or knowledge, so you know where to focus in the upcoming year. If you have your student test yearly, you can chart his progress from one year to the next. Another bonus: many states consider certain standardized tests as "proof of progress" and will use those scores to approve your permission to homeschool. You can opt in to the tests the public schools administer, or you can choose a private option like the Stanford 10, IOWA Form E, CTP, MAP Growth, or P.A.S.S. test.
Portfolio of Work
You can compile a portfolio of the student's work as a measure of homeschool progress. This does not mean you need to save every last workbook page; a portfolio is a sample of work from the beginning, middle, and end of the year to show progress in each subject. In addition to being a terrific memento from the school year, in certain states this portfolio can be evaluated by a certified teacher as "proof of progress."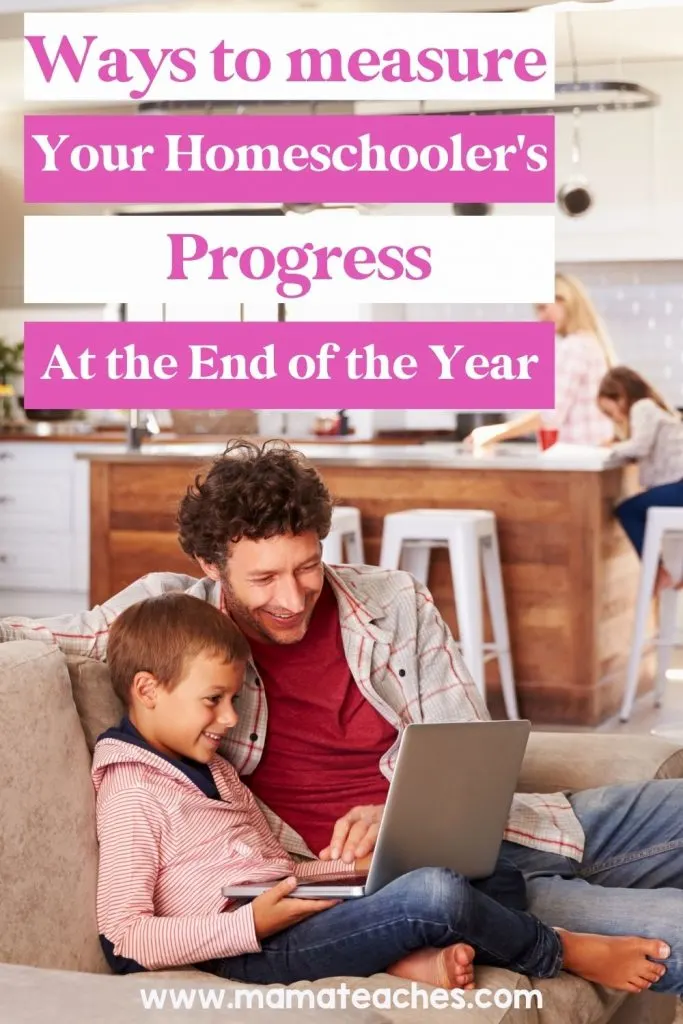 Project-Based Assessment
Projects are a wonderful way to evaluate your student's progress because they typically require multiple skill sets and subjects to pull off. You can orient the project about something that excites your child. For example, if your child lights up at the mention of frogs, why not research different types of frogs and their habitats, write a summary of the research or a short story about frogs, draw a detailed picture of frogs, and make a table and graph of frog populations? Your student could make a poster board displaying her project.
Visual Presentation Assessment
Learning visual presentation software (like Powerpoint, Keynote, and Google Slides) is a key skill for the future. Why not task your student with creating a slideshow of his academic progress? He could scan samples of his work from the course of the year, highlight his achievements in various subjects, and create a visual record of his homeschool progress.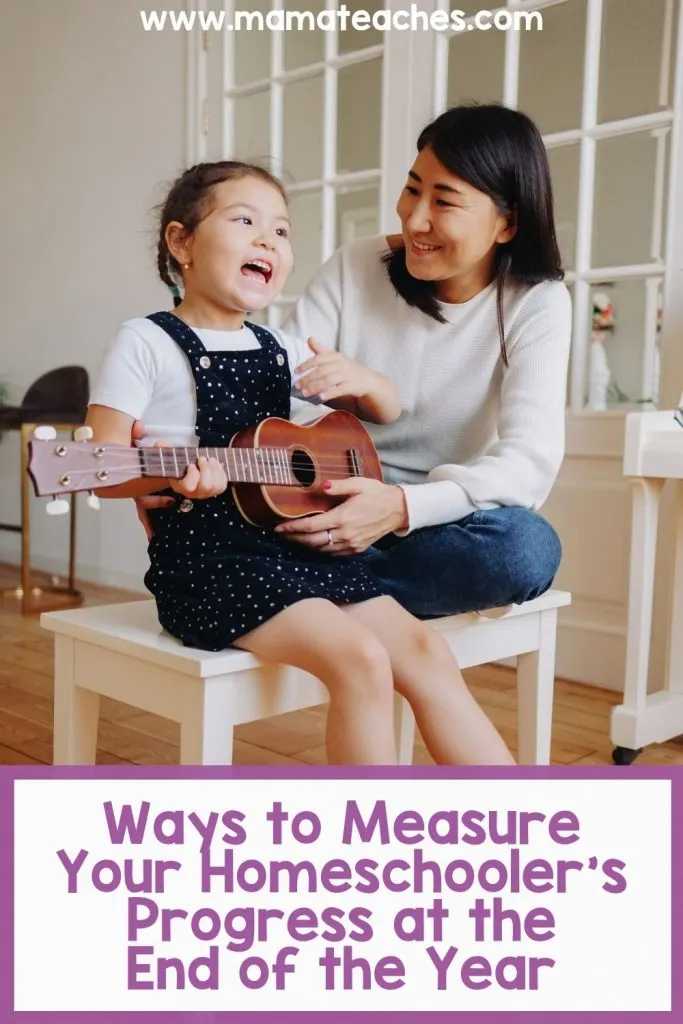 Oral Presentation Assessment
Giving a speech or presentation requires your child to research, organize, and practice his oral presentation skills. Why not ask her to give you an oral presentation on what she has learned this year? She could discuss what she covered, books she read, interesting facts or questions, and what she would like to learn in the future. (Don't forget to record the presentation on your phone!)
Beginning to End of Year Homeschool Progress
Assessing homeschool progress doesn't have to be a burden. Choose one of these 5 simple ways to measure your student's progress–and then celebrate! Your student has come a long way!
You May Also Like: