We live in a global society, so it's important to teach kids about different cultures.
How do you do that?
We've got some easy ways to get started.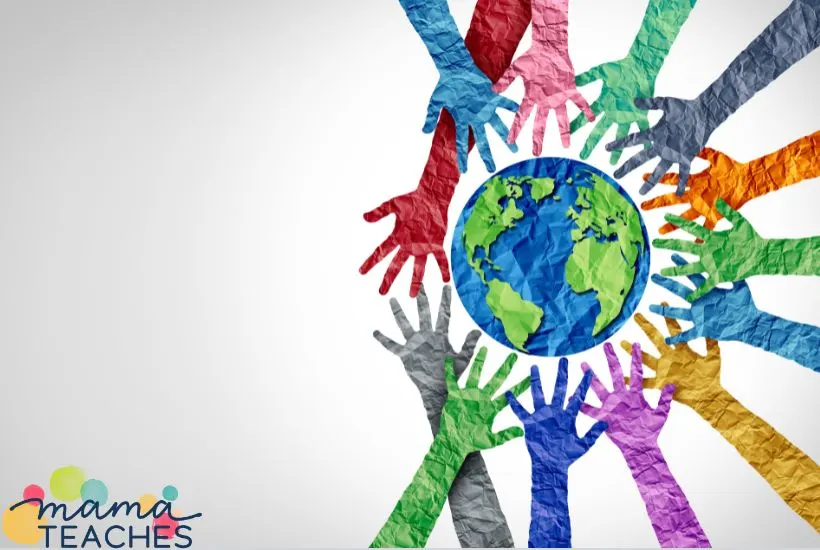 This article contains affiliate links to things that you might like.
Importance of Teaching Kids About Different Cultures
Learning about different cultures is not just interesting–it's crucial!
We live in a multicultural society with people from diverse backgrounds.
That's a good thing! It means we get to broaden our perspectives and learn more about the world.
How can you help students connect with those from different places and cultures?
It starts with respect and understanding.
Ways to Teach Children About Different Cultures
Teaching children about different cultures is relatively simple and can be a lot of fun.
Books
Reading is an easy way to identify with others and explore other vantage points.
This naturally happens when you read a story: you root for the main character.
If you read a book aloud, point out similarities between a student and the character (e.g., "He plays soccer. Who else plays soccer here?").
You can also point out the differences, for example noticing what the characters eat for a holiday meal.
Engage the student's curiosity and wonder aloud. "It looks like this family lives with their grandparents. Can you imagine what that would be like?"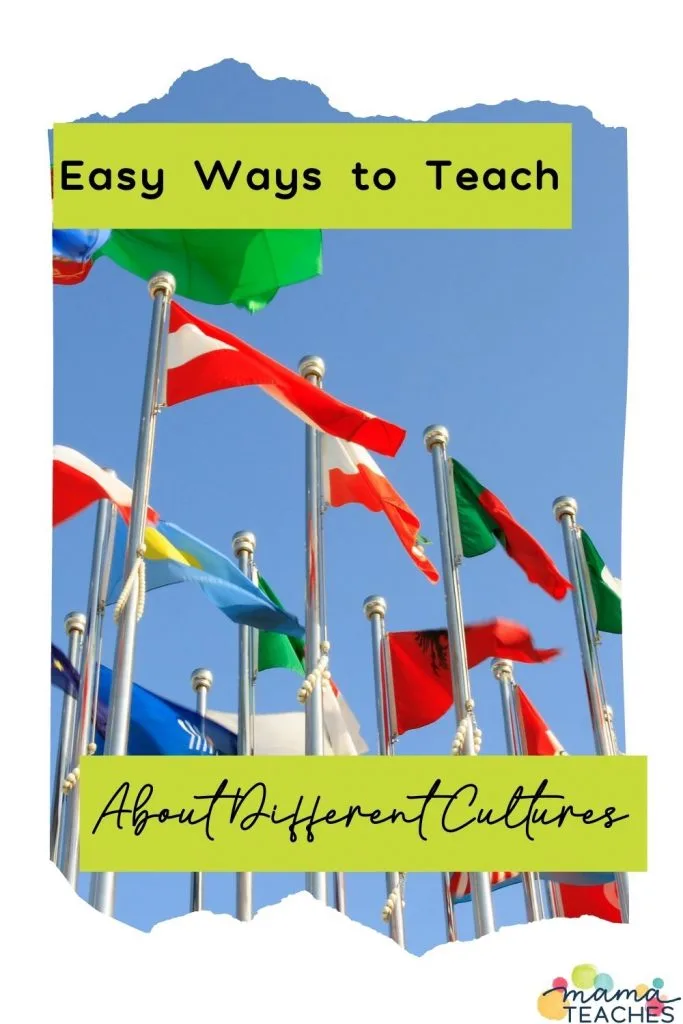 Food
Food is a delicious way to learn about other cultures.
Children love exploring the tastes and smells of the food from around the world.
Most cultures prepare food that is grown in their home country, so you can learn about agriculture and growing conditions as a byproduct of this activity.
Holidays also have their own traditional recipes (and typically reasons behind them), so that is another way to tie together food and culture.
Why not try cookie recipes from around the world?
That is sure to be a hit with students!
Research Activities
The skill of research is one that every student must learn.
Why not choose to learn about different cultures as a research activity?
The students could present their findings as a presentation or on a display board.
One great place to start your research: learn how Christmas is celebrated around the world.
These activity mats contain fun facts, games, word searches, and coloring pictures, so they are an interactive way to learn.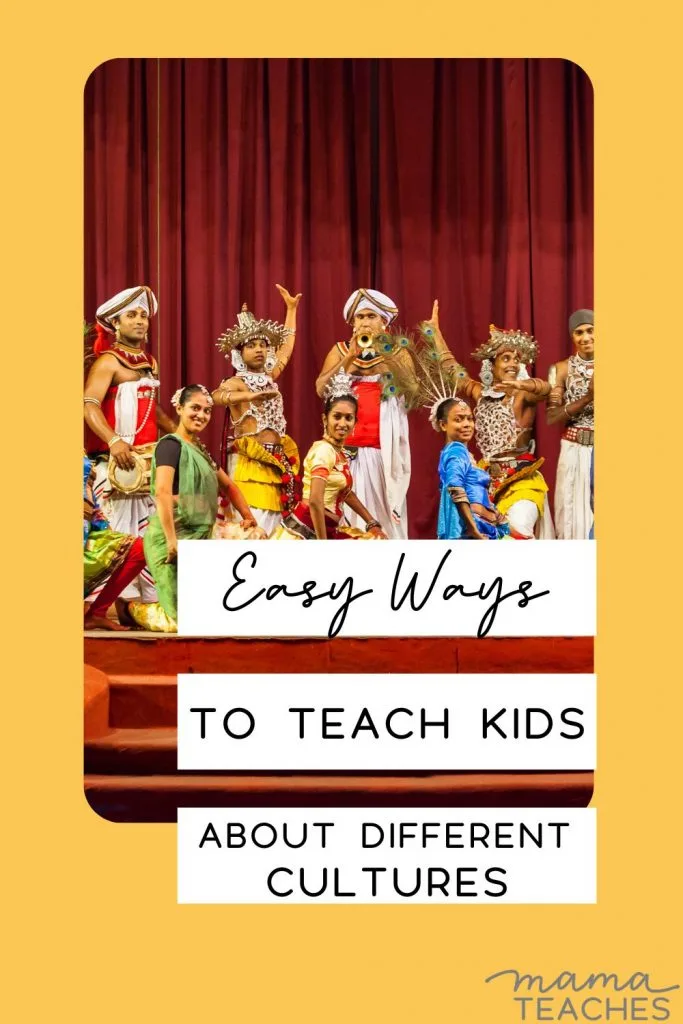 Movies/Videos
In a similar way to books, movies and videos help us to relate to people from different cultures.
You'll want to choose these movies carefully so they are accurate depictions of other cultures (and not simply stereotypes).
If you have younger students, the TV show Super Wings is a great start.
In this show, the airplane characters deliver a package to a child in a different country in every show.
Pen Pals
With a pen pal, you can make friends with someone living 1000 miles away.
Teachers can easily set up accounts with pen pal sites such as PenPal Schools (where you work on lessons together), ePals, and Students of the World (homeschool parents can also use this last site to find pen pals for their students).
Zoom Calls
Your class can meet face to face with people around the world using Zoom.
Perhaps you know people living around the world who would be willing to talk to your students.
Have your students prepare questions in advance to ask the person in order to help with flow.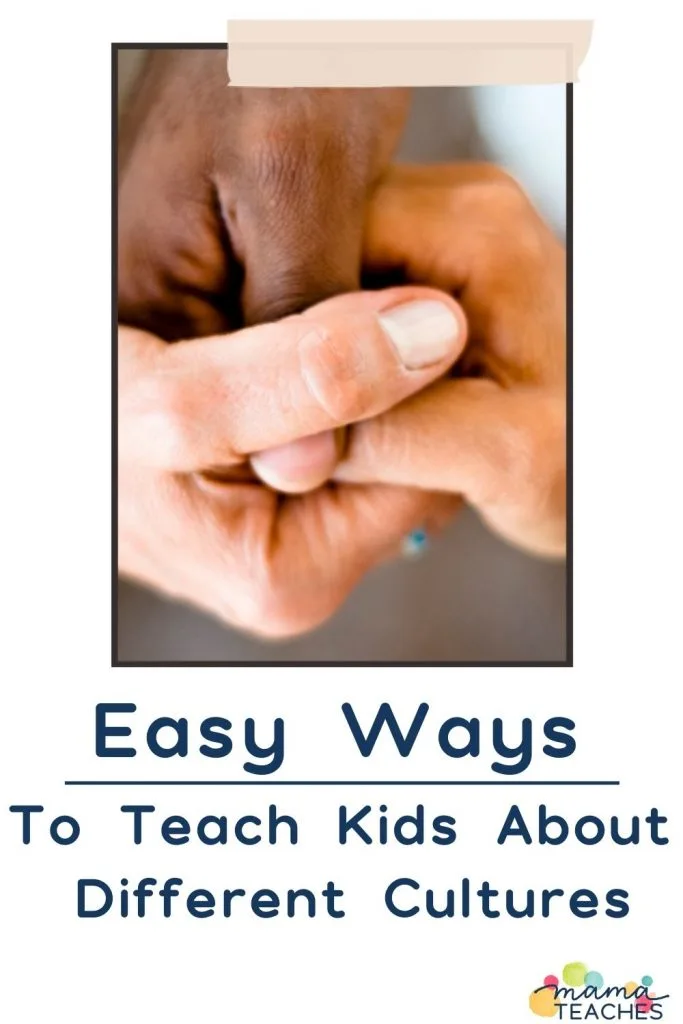 Guest Speakers
Everyone loves a mystery guest!
If you have the opportunity, invite a guest speaker to visit your class and talk about their culture.
Teachings Students About Different Cultures
We want our students to learn about different cultures, and it's easy and fun with these 7 ways.
So add some to your lesson plans and start learning about the richness of different cultures.
You May Also Like: