What's a missing ingredient in your homeschool?
Lapbooks!
Find out how to use homeschool lapbooks in every subject.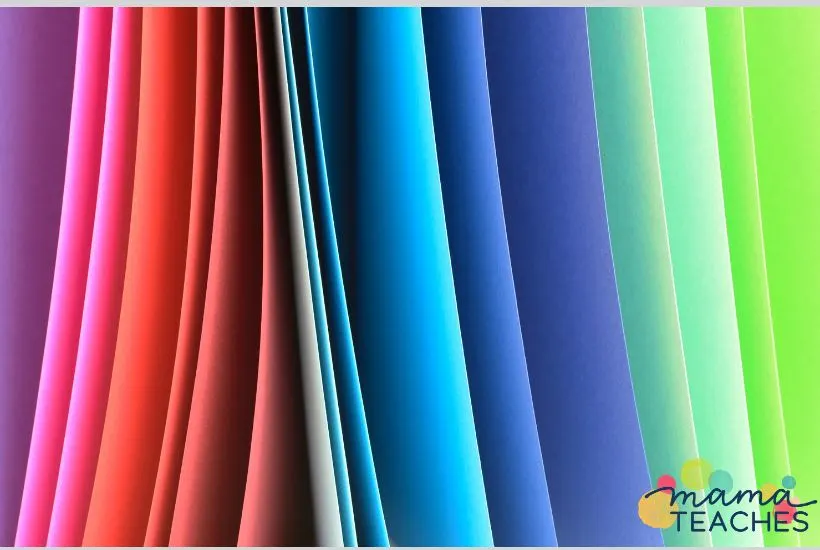 This article contains affiliate links to things that you might like.
What Are Homeschool Lapbooks?
Lapbooks are a collection of mini books and other paper elements assembled onto a manila file folder.
The elements all center around one topic.
This topic could be anything, like bears, weather patterns, shapes, or The Phantom Tollbooth.
When you open the lapbook (aka the manila file folder), you often see three-dimensional paper elements that the student has had a part in creating.
These elements could include:
Coloring Pages
These can be regular coloring pages that are shrunk down to a smaller size.
Brochures
The student can create a brochure on the topic and tuck it into an envelope mounted to the lapbook.
Mini Books
Perhaps the most common lapbook element, mini books can be plot summaries, fun facts, or stories.
Diagrams
You can also include diagrams for the student to color and label.
Puzzles
The student can snip apart a coloring page, photograph, or illustration on the topic and place the pieces in a mounted envelope.
Lift the Flap
You can post quiz questions or fun facts on folded pieces of paper.
When you lift the flap, you see the answer.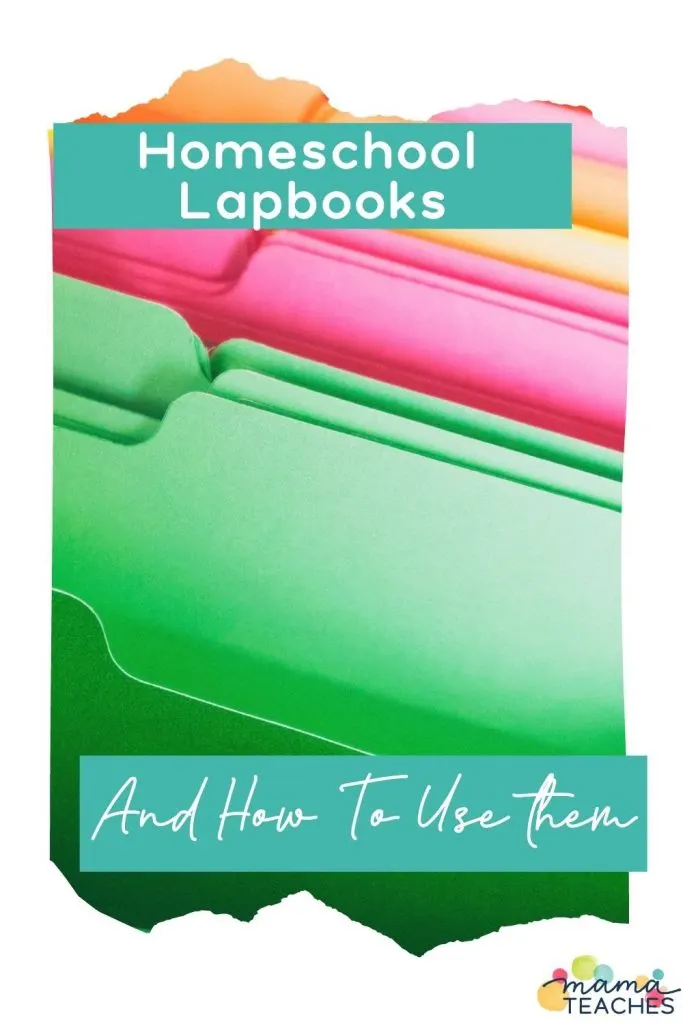 How to Make Homeschool Lapbooks
Homeschool lapbooks require only a few materials and are easy to assemble. You'll need:
8.5 x 11″ manila file folder (any color)
scissors
gluestick
paper elements (like the ones above)
You can make your own paper elements (mini books, coloring pages, etc.), or you can buy a lapbook that is pre-designed.
I've got several great ones here.
You just click and print.
If you are making a lapbook for the first time, it is easiest to use templates like these.
Then all you need to do is assemble the lapbook.
There are two ways to design the lapbook.
The first is to use the existing fold of the manila file.
The lapbook will then open like a card.
You mount the paper elements to the inside of the folder.
The second way to construct a lapbook is to open the manila file and lay it flat so you can see both halves.
Cut one of the sides in half vertically.
Tape that spare piece to the opposite side of the lapbook.
This creates a set of double doors that open to reveal the inside of the lapbook.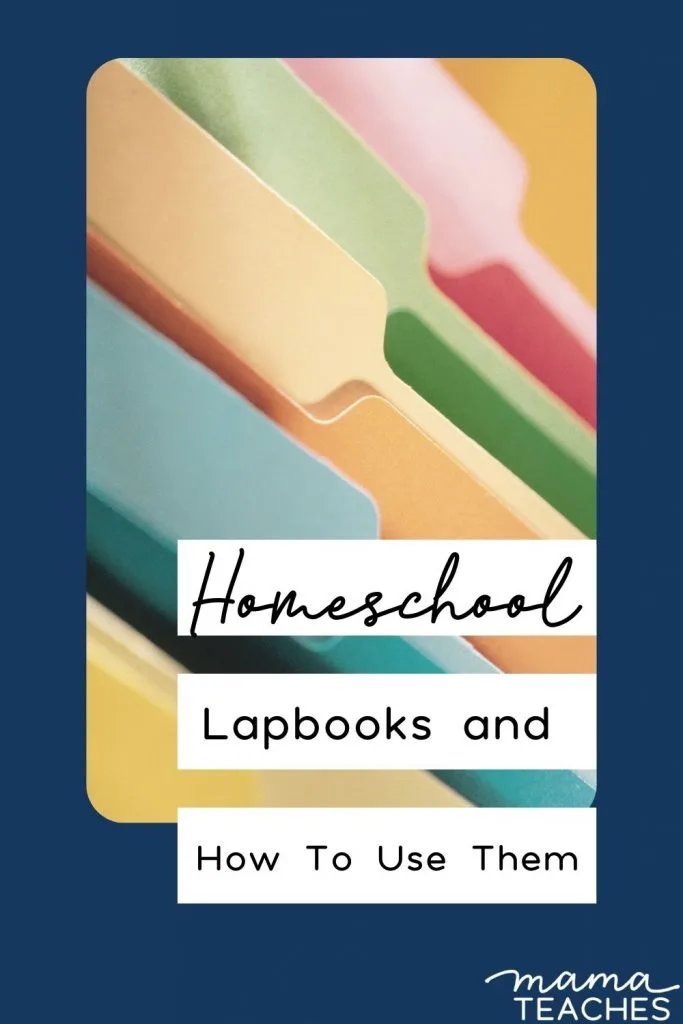 Benefits of Homeschool Lapbooks
Homeschool lapbooks have decided advantages.
They Are Flexible
Homeschool lapbooks are a tool that you can use flexibly across any subject.
You can design a lapbook around any theme.
Here are some ideas:
Life Science: Frogs
Math: Types of Triangles
Reading: The Letter B and Its Sound
Literature: Strega Nona
Math: Multiplication Facts: the 9s
Art: Famous Artist Claude Monet
They Are Hands-On
Homeschool lapbooks require the student to be hands-on: snipping, coloring, labeling, drawing, and writing.
Lapbooks require that learning be interactive.
This means that the student is more likely to remember what he has learned.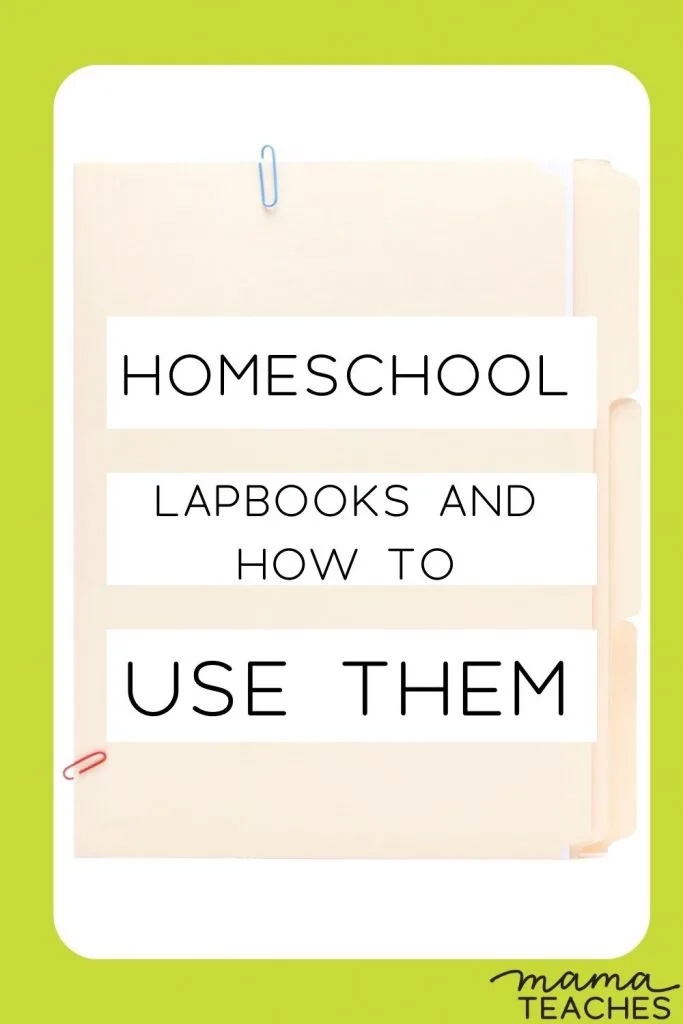 How to Use Lapbooks in Homeschooling
Homeschool lapbooks are versatile.
End of Unit Project
When you wrap up a unit on the planets in science or how to calculate volume in math, don't just move on.
Assemble a lapbook as an end-of-unit project.
It will bring together all that the student has learned.
Alternative to a Book Report
Book reports are efficient summaries of a book, but they aren't the only way for a student to express what she has learned from her reading.
The novel and artistic approach of a lapbook is an appealing alternative to the overdone book report.
You can include character lists, illustrations, maps, and spoiler alerts.
Review Tool
You can create a lapbook all at once or create the paper elements over time.
If you choose the second option, you can create a paper element that sums up what the student has learned that day.
On each day that he makes a new element, he is visually reminded of what he has learned in days past. Lapbooks are a great review tool.
Portfolio Item
If you assemble a homeschool portfolio, lapbooks are a wonderful snapshot of what you have covered.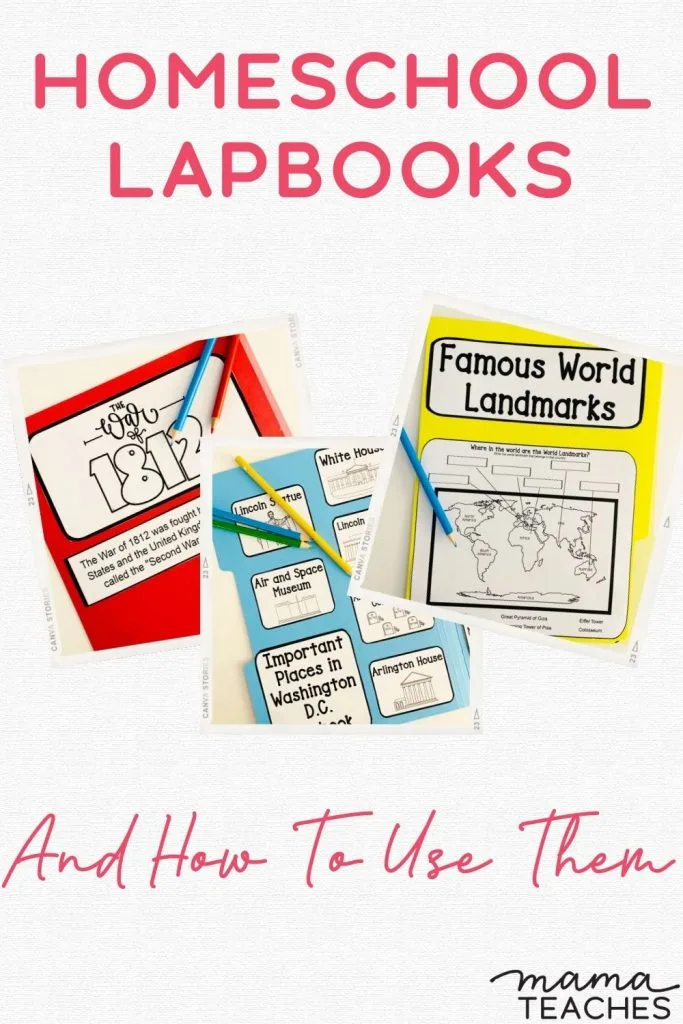 All About Homeschool Lapbooks
If you haven't leveraged the power of lapbooks in your homeschool, it's time to start!
This flexible, creative, hands-on activity is a homeschooling dynamo!
You May Also Like: