Need some practice with multiplication and division word problems?
This free Winter Word Problem Escape Room will help!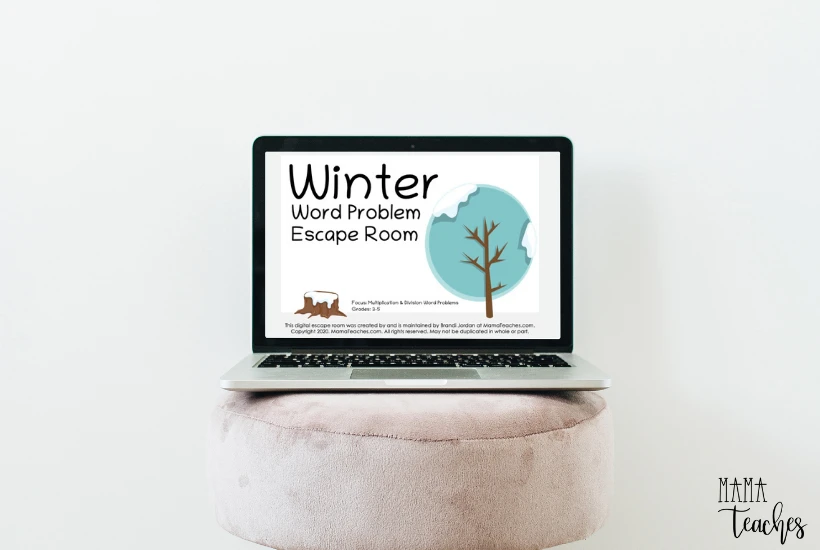 This article contains affiliate links to things that you might like.
Free Digital escape room
As you may have guessed by now, we love virtual escape rooms.
They're a great way to review skills and have fun doing it.
If you're new to digital escape rooms, think of them as puzzles that must be solved in order to get to the end.
Or, in the case of the Winter Word Problem Digital Escape Room below, they're word problems that must be solved.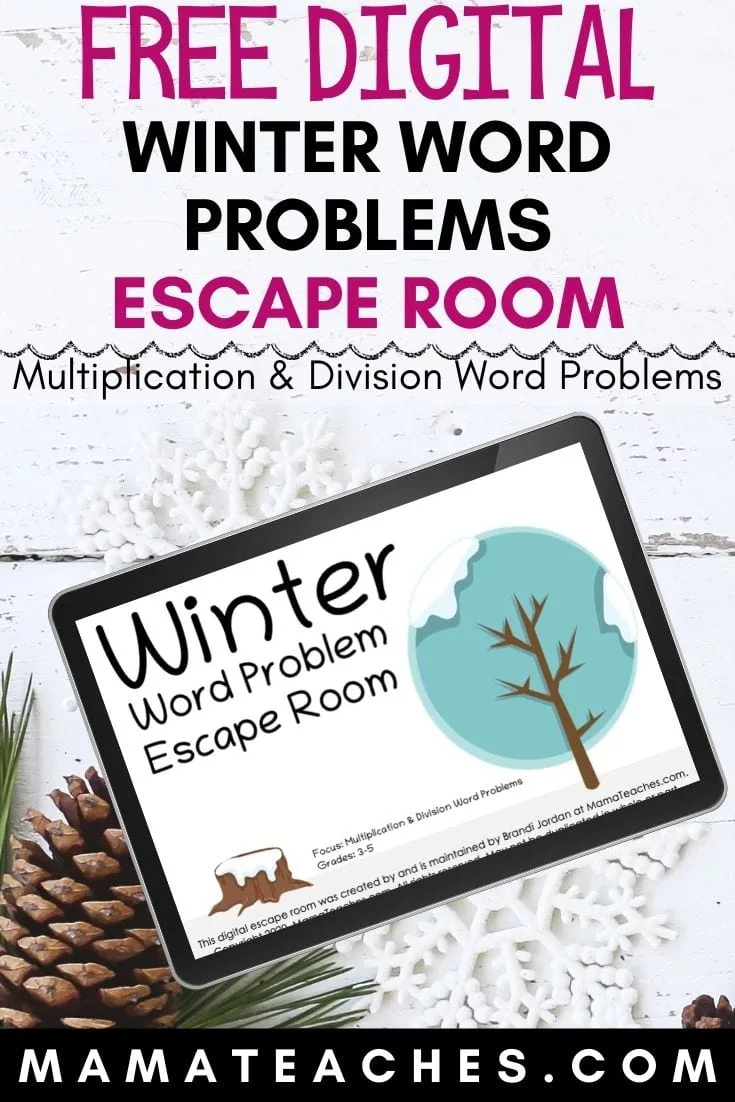 Word Problem Escape Room
After one of our readers asked for a multiplication and division word problem escape room, we added it to our schedule of things to create.
This Winter-themed digital game features six word problems – 3 multiplication and 3 division.
The answers are self-checking, so if a student doesn't get the answer correct, she is prompted to try again.
The problems are a great way to review multiplication and division skills and the winter-theme is great for a December or January/February lesson!
Common Questions About Our Free Escape Rooms
Can I see the answers students submit?
No, all answers are anonymous and teachers do not have access to the answers.
Can I save it to my Google Drive?
No, sorry, we don't add collaborators to the free escape rooms.
Can you make a custom escape room for me?
We can!
Contact us to inquire about pricing!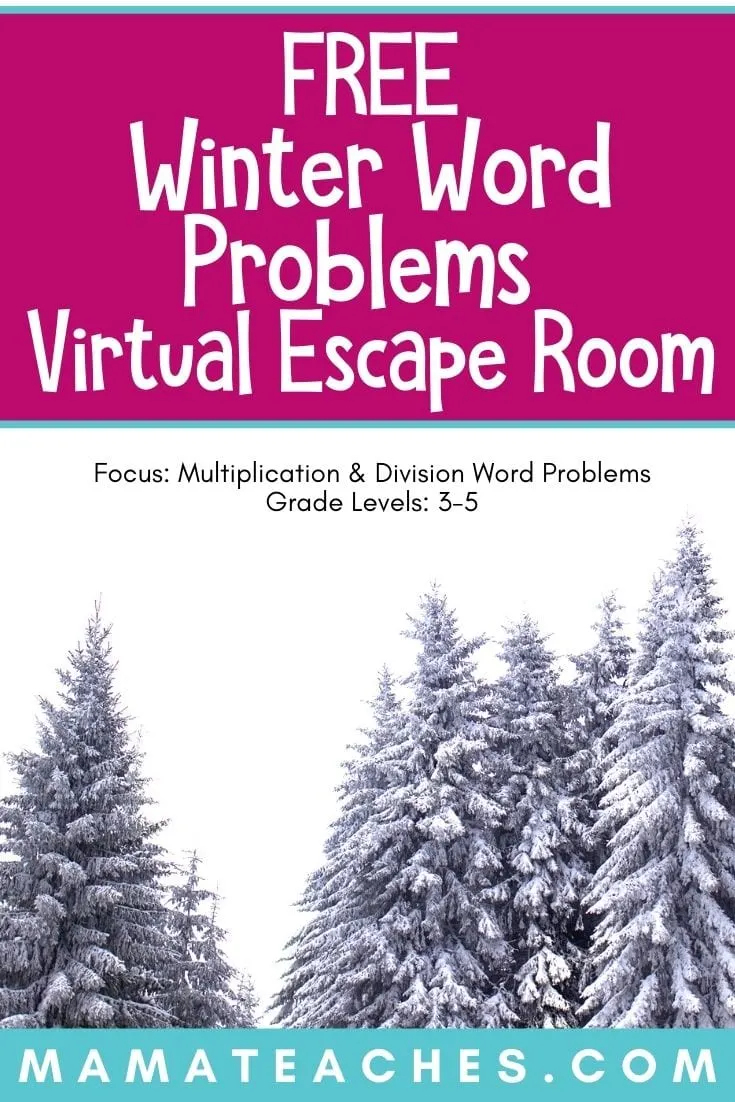 Play the Winter Word Problem Virtual Escape Room!
Have a blast and play the winter word problem virtual escape room below!
Want to add just the link to the escape room form to your students' assignments?
Use this link.
Winter Word Problem digital Escape Room Answer Key
Need the answers to this escape room?
Sign-up for our Freebies Library where you can find the answer sheet inside.
Thanks so much for playing!
We hope you enjoy it!
You Might Also Like…