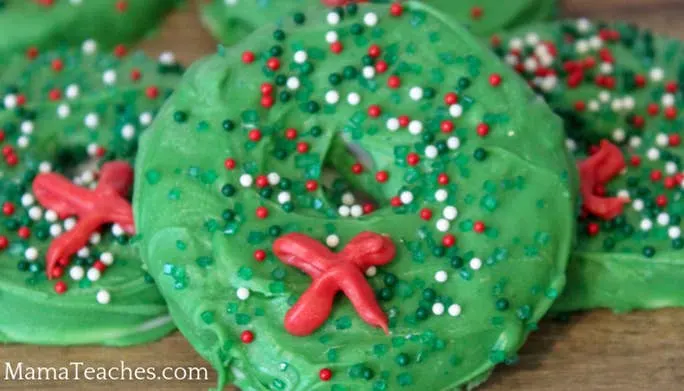 This article contains affiliate links to things that you might like.
We're doing a cookie exchange with friends this year and I've been trying to figure out something festive and fun, but easy to make too.
This wreath cookie recipe is the perfect combination of Christmas cookie fun and "don't have a lot of time to make these" goodness.
I'll be making a few batches and putting them in tins, but you could easily slip them into cellophane bags to share with neighbors and friends if you wanted to.
They're a great, low-cost Christmas gift alternative!
Enjoy!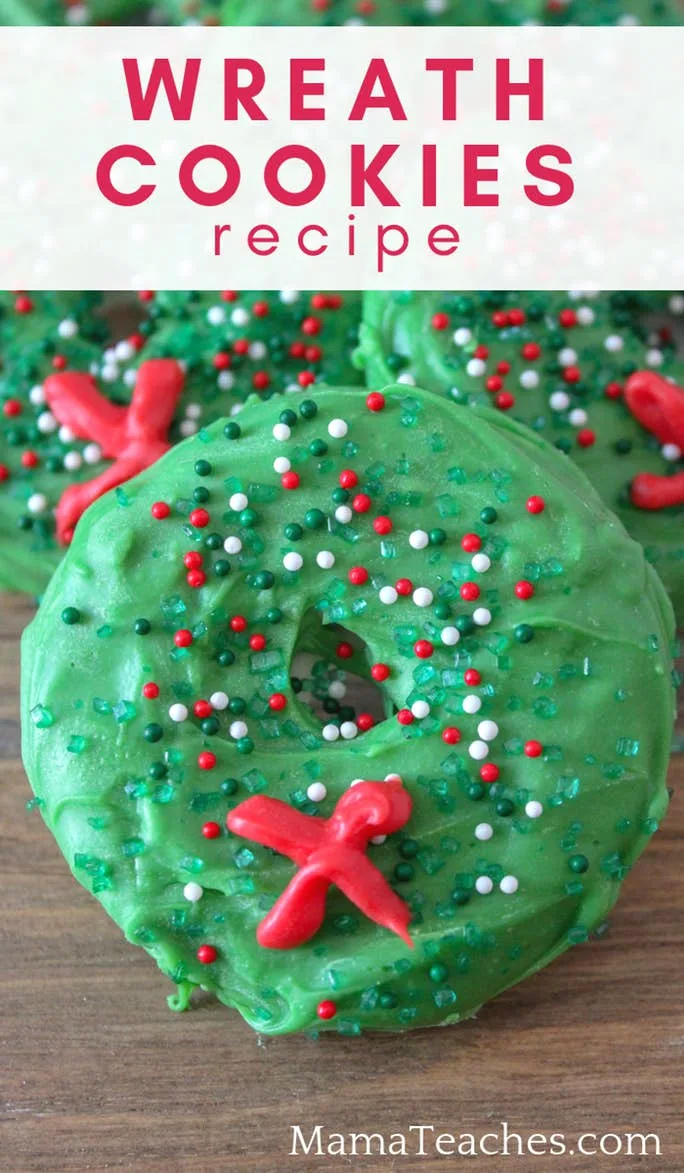 This post contains affiliate links to the products that we used to make the cookies.
I hope it makes it easier for you to get the supplies you need!
​
Wreath Christmas Cookie Recipe
Ingredients:
Round, pre-made cookies with a center hole (here's what we used)
Parchment Paper
Piping Bag or a Ziploc baggie
​
Instructions:
Lay a piece of parchment paper over the counter workspace.
Melt the green candy melts according to package instructions.
Dip a cookie into the green candy melts.
Before it has a chance to harden, sprinkle with Christmas sprinkles. We used a mix of green sugar crystals for some texture and small red and green balls to resemble ornaments.
Set on the parchment paper to set.
Melt the red candy melts according to package instructions.
Move to a piping bag or a ziploc bag. If using a ziploc bag, cut a small hole in the corner.
Pipe a small bow on the wreath. Allow to set.