This slow cooker scalloped potatoes recipe is so easy it's hard to mess up!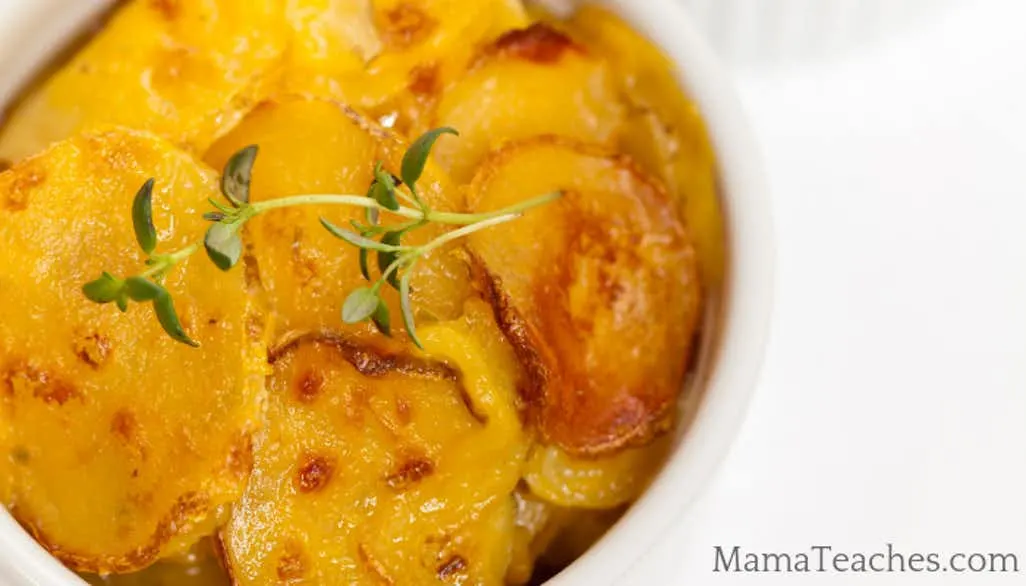 About a decade ago, I ruined Thanksgiving dinner by making mashed potatoes that were thicker than drywall spackle.
Seriously, they could have been packaged and sold as a home repair product.
They were that bad.
Since then, I've been banned from mashed potato making. Instead, I like to make this slow cooker scalloped potatoes recipe, because it's super simple and even I can't mess it up.
At least I haven't yet.
It's a great holiday meal side dish because you can pop it in the slow cooker and use the oven and stove for the rest of the dishes.
One word of caution though – make sure you spray the slow cooker with non-stick spray before you start layering in the ingredients because it can be a bear to clean it afterward.
I hope your family enjoys it!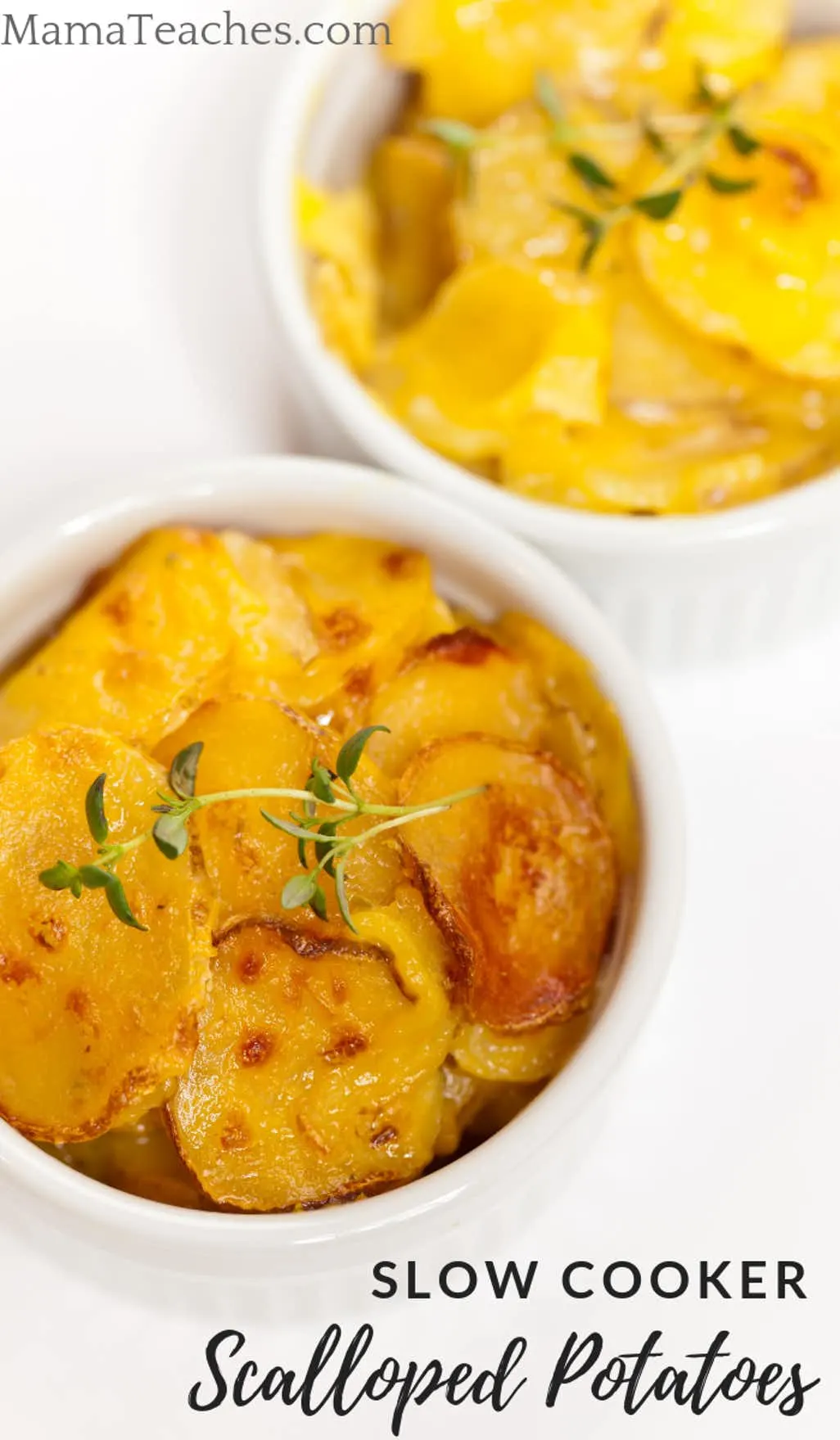 Slow Cooker Scalloped Potatoes
Serves: 6
Prep Time: 15-20 minutes
Cook Time: 4-6 hours
Ingredients:
6-8 thinly sliced potatoes
1 can cheddar cheese soup
1 cup Velveeta cheese, cut into chunks
1-1/2 cups grated extra-sharp cheddar cheese
1 can (12 oz.) evaporated milk to use in the recipe, 1 can to use as needed while cooking
Salt and pepper
Directions:
Spray the slow cooker with non-stick cooking spray.
Fill the slow cooker with half of the sliced potatoes.
Layer 1/2 can of soup, 1/2 cup Velveeta cheese chunks, 3/4 cup grated extra-sharp cheese, and 1/2 can of milk.
Add salt and pepper to taste.
Layer remaining ingredients (except for the second can of milk) in same order.
Cook on high about 4-6 hours, checking every hour to see if more milk is needed.
​
You might also like these related articles: