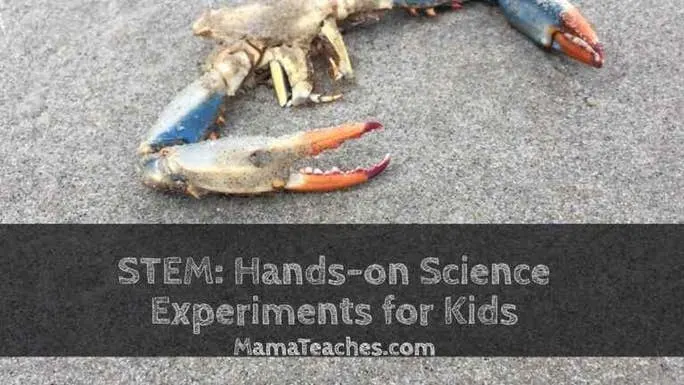 If we had to pick just one subject to do all year long that would both keep the kids engaged and help them learn about a ton of things, we'd pick science. Specifically, we'd focus on hands-on science experiments for kids that range from the super messy to the super detailed. Why? Well, science is not only fascinating, but it gives kids a chance to make hypotheses, observations, record results, and do research. It brings out their curiosity and gets them excited about the big (think solar system) and small (like finger prints) aspects of our existence. Here are some of our favorite preschool and elementary science experiments for kids.
STEM: Hands-on Science Experiments for Kids
Kate from Laughing Kids Learn shares this easy experiment that teaches kids about chemical reactions.
Discover how water and nutrients travel through plants with this easy and fun color changing celery experiment.
Explore the uniqueness of fingerprints with this fun science lesson from Edventures with Kids.
​
​
Is the sky really blue? Find out in this fun science experiment for kids.
Make a potato clock and learn about reactions that create electricity!
How does air expand when it heats up? Check out this fun science experiment from Jennifer over at Sugar Spice and Glitter.
​The kids and I have done this fun experiment multiple times. It's a messy good time and offers great insight into nucleation.
This simple science experiment from Edventures makes the carbon dioxide/oxygen process come to life.
Switch up the shape of your chenille sticks to make everything from snowflakes to flowers to hearts!
Try this simple experiment to create your own snow-like substance!
What are some of your favorite STEM experiments? Share them with us below!
Want to save these ideas for later? Pin the image below!