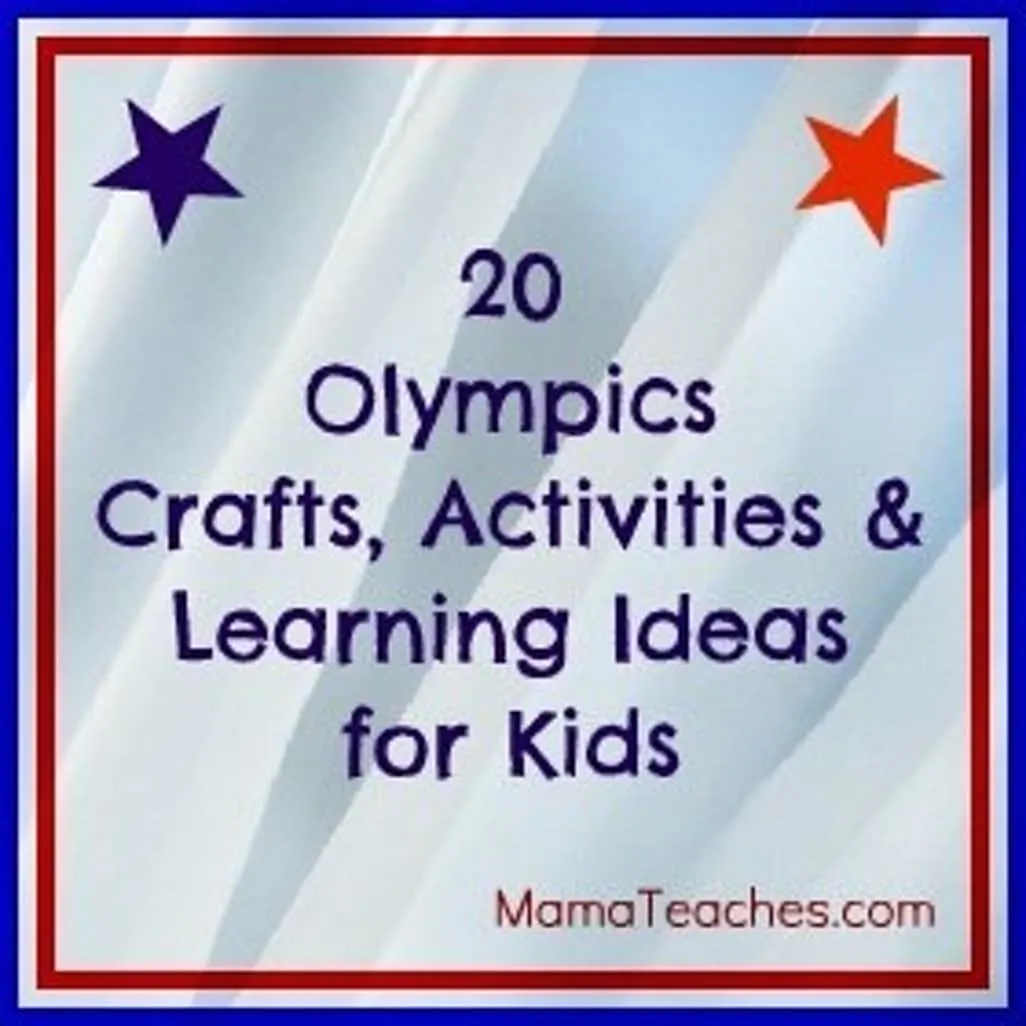 With the Olympics on day and night for the next couple of weeks, it is a great time to introduce your children to some fun Olympics-inspired crafts, activities, and snacks. Check out the great collection of crafts we've gathered from around the Internet and be inspired. How are you celebrating the Olympics?
20 Olympic Crafts, Activities, and Learning Ideas for Kids
Easy Olympic Torch Craft by Quick Kids Crafts.
DIY Backyard Olympics Games by UCreateWithKids.
Olympic Torch Cupcakes by HoosierHomemade.
Olympic Bookmarks by ActivityVillage.
Keep track of which country is winning the most medals.
Bottlecap Olympic Ring Printings by Mermaids'Makings.
Make Your Own Olympic Medal by NetMums.
Olympic Sun Visors by CreativePreschoolResources.
Olympic Torch by AlphaMom.
Olympic Ring Paper Chain by Activity Village.
Flag Craft by KidList.
Red, White, and Blue Butterflies by RedTedArt.
An Olympic Podium by UCreateParties. (The idea is for serving party snacks, but we think it would be perfect for make-believe play with dolls!)
Have High Tea one afternoon.
Learn about a Favorite Sport.
Create an Olympics LapBook with the free templates at HomeschoolShare.
Learn about the History of the Olympics.
Olympic Craft Rings from LearnCreateLove.
Read about the The 2012 London Olympics (The Olympics).
*Why haven't we included pictures of all of the crafts? Because they're not our photos and using someone else's photos in our post, even with credit, well, that's called stealing and we don't do that.