Two of the main benefits of homeschooling are flexibility and the ability to take the classroom anywhere.
This year, take advantage of real-life experiences by becoming traveling homeschoolers!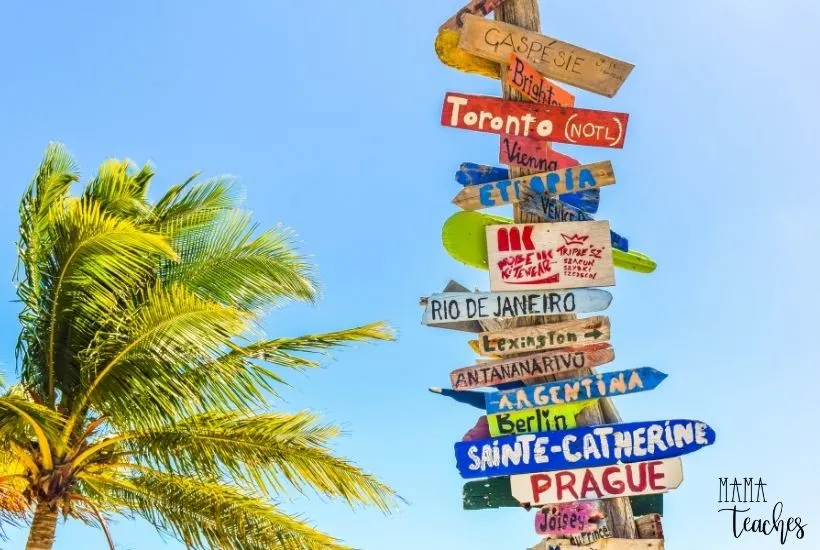 This article contains affiliate links to things that you might like.
Homeschooling while traveling
There are so many incredible and diverse ways to teach your homeschooled children while traveling, whether it's roaming the U.S. in an RV or wandering the cities of Europe.
Maybe traveling to other countries isn't in the plans for this year, but don't count it out for future experiences!
You can still take virtual field trips!
If you're thinking about homeschooling while traveling, here are some ways you can make it work.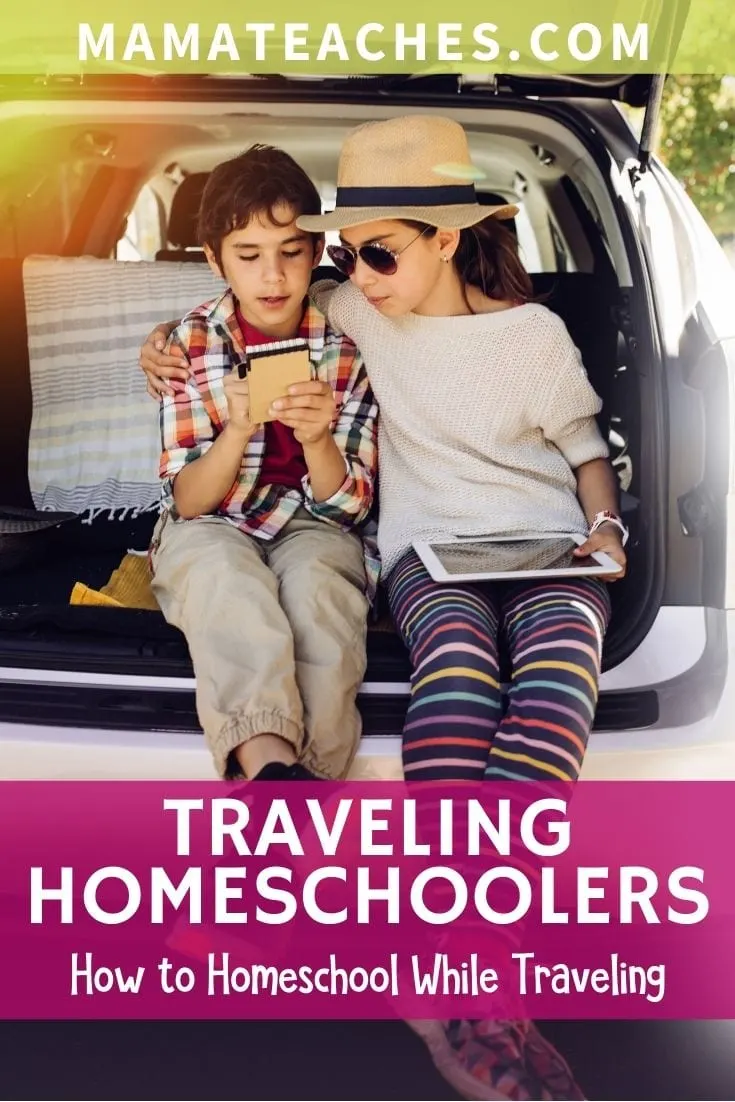 The Traveling Homeschoolers Must-Do List
Experience History First Hand
Yes, you can take your children to museums, but the hard truth is that they aren't always going to be enamored by them.
In fact, a lot of museums can be downright boring!
Instead, look for more interesting and memorable ways to teach them about the past.
Tour a famous author's birth home, visit the real-life setting that inspired an artist or take them to a war reenactment.
Those are the things they'll remember the most!
Use Attractions to Teach
Don't just take your children to see the Eiffel Tower, put it in context by explaining something fun (like how the French hated it initially).
Want to teach your kids about finance?
Take them to watch the floor of a stock exchange, or observe the exchange at a produce market.
In fact, letting them choose a snack to buy with their own money makes for a much better math lesson than any worksheet!
And if you're going to visit landmarks and historical places across the US, these free printable American landmarks worksheets are perfect for recording observations!
Visit Zoos
Traveling homeschoolers know that seeing is believing!
You can read thousands of books about elephants, and never understand their size, or see hundreds of movies about lions without grasping their awe-inspiring grace.
Your child will not likely forget the names or significance of animals after a visit to a zoo!
Don't Automatically Dismiss Fun Attractions
Sure, a water park, race car track, or theme park may seem devoid of learning experiences, but traveling homeschoolers know better.
Those places are actually a great chance to teach your child about things like velocity or speed, both concepts that are much harder to grasp in a classroom.
Math, language arts, marketing, and more are also great topics to watch for during a day at the theme park!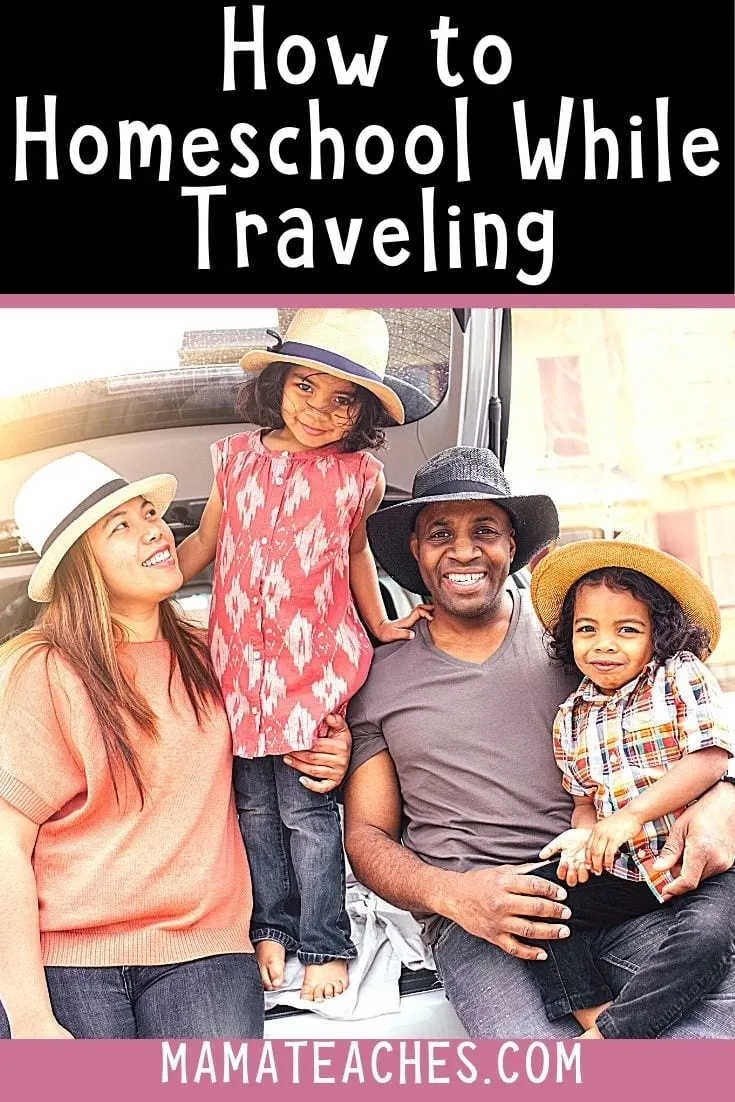 Embrace Their Love for Sports
Watching or playing sports may seem like a mindless activity, but having them keep score as a way to hone their math skills proves otherwise.
Encourage them to notice what plays each team uses to understand strategizing and planning.
Whether it's a love for water polo, equestrian events, or soccer, there is always something to be learned from watching a match!
Observe Architecture
Observation is key for traveling homeschoolers.
It teaches children about so many things -from physics to history to art.
Visit a city and play a game to find various architectural details in the buildings, and discuss what they mean.
Point out why a column is used for example – both to hold up a structure and as an aesthetic detail.
Talk To Your Kids
No matter where you go, ask your children to what they notice or what questions they have.
The wonderful thing about travel is it stimulates the mind.
If they want to visit a specific attraction, see if you can work it into the schedule.
It's not hard to homeschool while traveling when you keep an open mind and let your children's curiosity help shape your travels.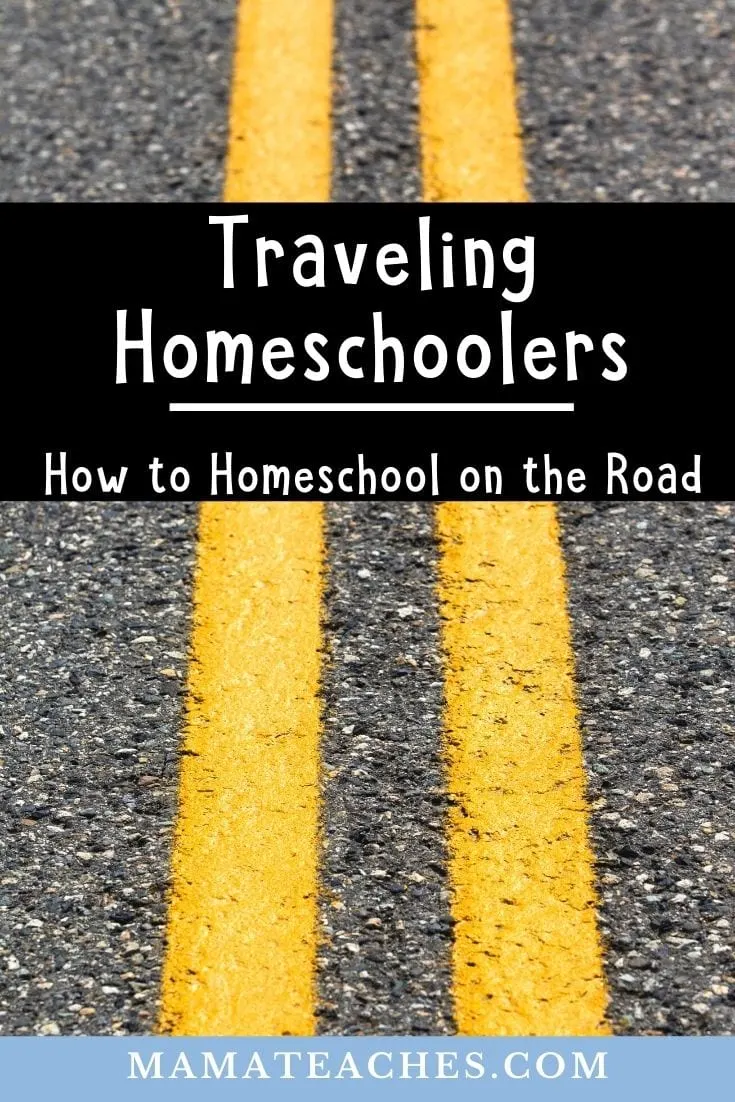 Learn About Different Cultures
Being exposed to various cultures and traditions is exceptionally beneficial to everyone, children, and adults alike.
Discuss how people talk or act differently while traveling throughout the country or around the world.
It is a chance to teach kids about tolerance of the differences between everyone.
It's also an amazing opportunity to learn about different cultures and traditions!
Use maps to teach
Children can learn a lot by simply helping you plan out the route, or determine which way to turn when you're on the road.
It is a wonderful way to teach them about geography, as well as enhance their critical thinking and problem-solving skills!
Are You a Traveling Homeschooler?
While it's perfectly okay to bring along your books and materials while homeschooling on the road, it's also okay to leave them at home.
A tablet, phone, or computer with Internet connection can provide you with all of the resources you need while traveling.
It also frees your family up to embrace the joy that comes with homeschooling.
You Might Also Like…