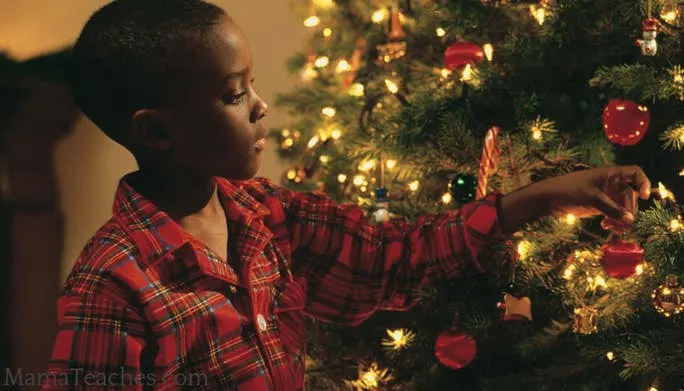 This article contains affiliate links to things that you might like.
My favorite memories of growing up revolve around family traditions.
Every holiday, every season, there were certain things that we did together as a family of four that became woven into the fabric of my childhood.
When I grew up and had a family of my own, I wanted to make sure that traditions were equally as important to my children.
It wasn't until this fall when we didn't get a chance to do one of our "fall things" that I realized how much my children have embraced the things we do each year and that make up our family traditions.
Naturally, dealing with disappointed children leads to discussions about the importance of such things and why traditions matter.
​
The Importance of Family Traditions
1. COMFORTING CONSISTENCY
There's a certain rhythm and flow to family life that is filled with traditions.
There's a sense of knowing what to expect, a comfort in the familiar.
Whether it's decorating for fall and hanging that one crazy scarecrow decoration on the door every single year or baking Christmas cookies with grandma, there's comfort in the activities.
​
2. LET THERE BE LOVE
One of our favorite family traditions growing up was hanging signs around the house the morning of someone's birthday.
We now do the same thing with our family of five.
The kids look forward to it as much as I do every year and constantly whisper reminders as a sibling's birthday approaches. "Don't forget to make the signs!" the youngest will frantically whisper at bedtime on the eve of her brothers' birthdays.
For us, the signs and the messages translate to love messages and we cherish them each year.
A simple tradition, but one that would leave a gaping hole if we forgot to do it.
​
3. SHARED ANTICIPATION
The anticipation of doing the activity that has been done before, year after year, is almost magical.
For weeks we talk about Sundae Sunday and anticipate the feast of ice cream on the first Sunday of summer.
Going to the store to get the toppings and pick out the ice cream flavors is more than important, it's tradition.
That shared anticipation helps strengthen the family bond and gives us common memories to build upon.
Being excited about something with the ones you love makes any tradition more special.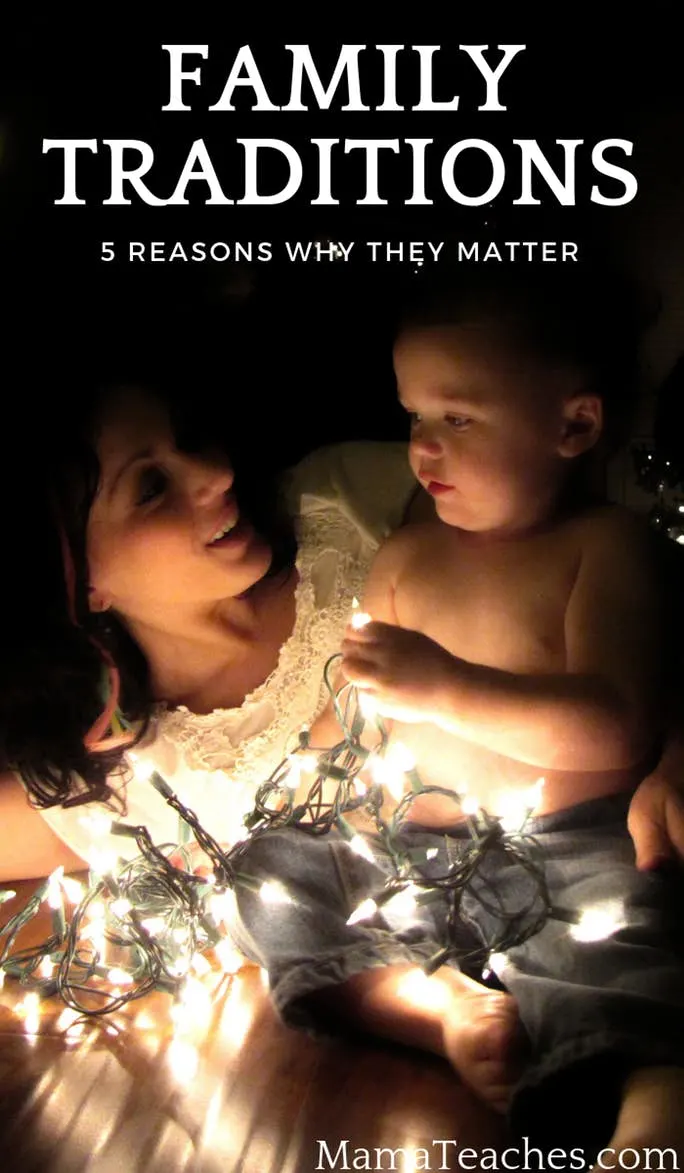 4. MAKING MEMORIES
Traditions also give us year-long conversations.
It's not uncommon for a child to bring up the funnel cake that we get every year in Ocean City, NJ during the cold winter months.
And when we head out to get pumpkins in the fall, we joke about the "if you can carry it, you can get it" pumpkin picking rule and how it doesn't always go as planned.
Our traditions weave the colorful fabric of our family's life together and fill it with laughter, love, and smiles.
Those shared memories make us who we are.
​
5. SOMETHING TO PASS DOWN
Just as I have passed down the birthday sign tradition and their father has passed down the apple picking one, someday our children will pass down the traditions that we are creating together.
Someday, they'll laugh with their own families and tell tales of how their dad made the best apple cobbler from the freshly picked apples and their mom ruined mashed potatoes while trying to make a traditional Thanksgiving dinner.
More than money or "things", the most important gift that we can give our children as a family is memories.
And those traditions that we hold on to so tightly and guard with such diligence are the foundations for those memories.
It's what connects us to past generations and will connect us to generations still to come.
​
This holiday season, don't let the consumerism that has taken hold of our society blind you to the traditions that need to be cherished and the memories that need to be made.
Your children will never remember all of their material gifts, but they will always remember reading a Christmas book on the sofa as a family and snuggling up to watch Rudolph the Red-Nosed Reindeer in their pajamas with a bowl of popcorn.
They'll remember driving around town looking at Christmas lights and having soup to warm their bellies on Christmas Eve.
They'll remember the hugs and kisses at bedtime and they'll remember feeling safe in the love of their family.
Those tiny, consistent moments are what makes life so very special.