April showers bring May flowers, right?
Celebrate all things April with these April bulletin board ideas for the classroom.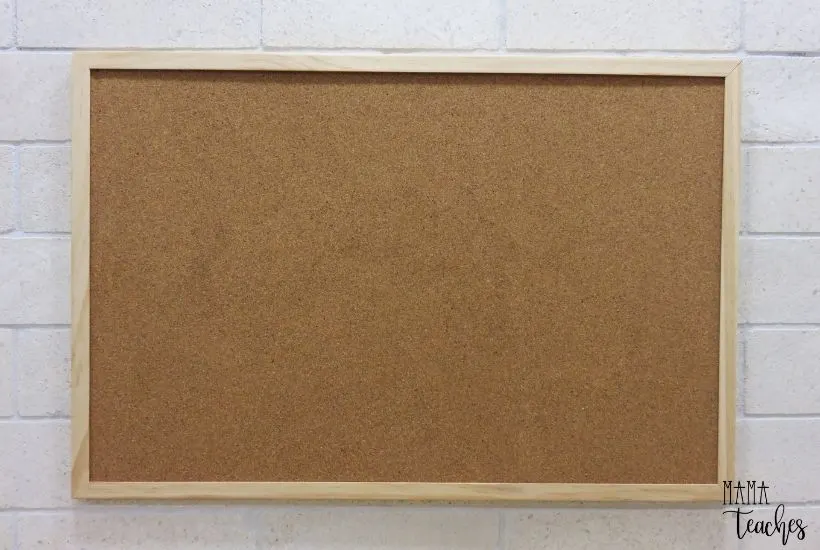 This article contains affiliate links to things that you might like.
Bulletin Board Ideas for April
Once you reach April, winter weather is either gone for good or moving to the backseat.
Your classroom has renewed energy as you look toward the end of the year.
Here are some reasons to celebrate in April (and some ideas to center your bulletin board around):
April Fool's Day
Spring
National Poetry Month
International Children's Book Day (April 2)
Arbor Day
Ramadan
Easter
Thomas Jefferson's Birthday (April 13)
Earth Day (April 22)
Do you need more inspiration? Check out this list of weird holidays in April.
April Classroom Bulletin Boards
This list of 20 bulletin boards has something for every teacher–the born artist to the craft-challenged, the pre-K teacher to the high school educator.
Find your April bulletin board inspiration right here!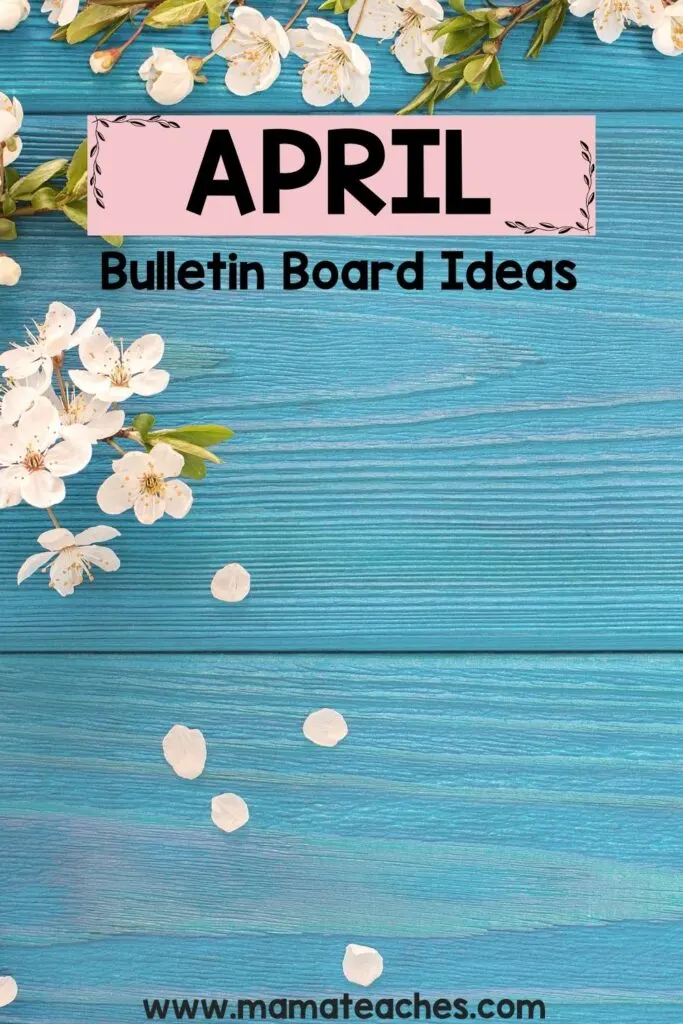 April Showers Bulletin Board
You knew we had to start with a classic, right? This bulletin board can stay up for April and May-a two for one!
Poetry Bulletin Board
Since you can't do refrigerator magnets, use push pins! Students will love assembling their poems for National Poetry Month.
Earth Day Bulletin Board
This is fantastic because it makes Earth Day so personal, from the children's handprints to the photo mini-figures on the board.
When We Learn We Grow Bulletin Board
This spring metaphor inspires children to learn. What child doesn't want to grow?
Easter Egg Art Board
This board could not be simpler to assemble. Have the children design and color some eggs, staple them to the board, and BOOM! April bulletin board is done!
Upcycled Bulletin Board
Why not make an Earth Day bulletin board that puts upcycling into action? These sea creatures are made from old milk jugs, paper plates, and toilet paper tubes.
Writing Bulletin Board
This bulletin board is filled with student writing on the prompt, "What do you do when it rains?" It also includes photo mini-figures and student-designed umbrellas.
Inspirational Quote Board
This sweet quotation adds some cheer to your classroom with student art and photos.
Christian Easter Bulletin Board
If you work at a Christian school, you might try this stunning bulletin board. It makes ordinary construction paper look like stained glass.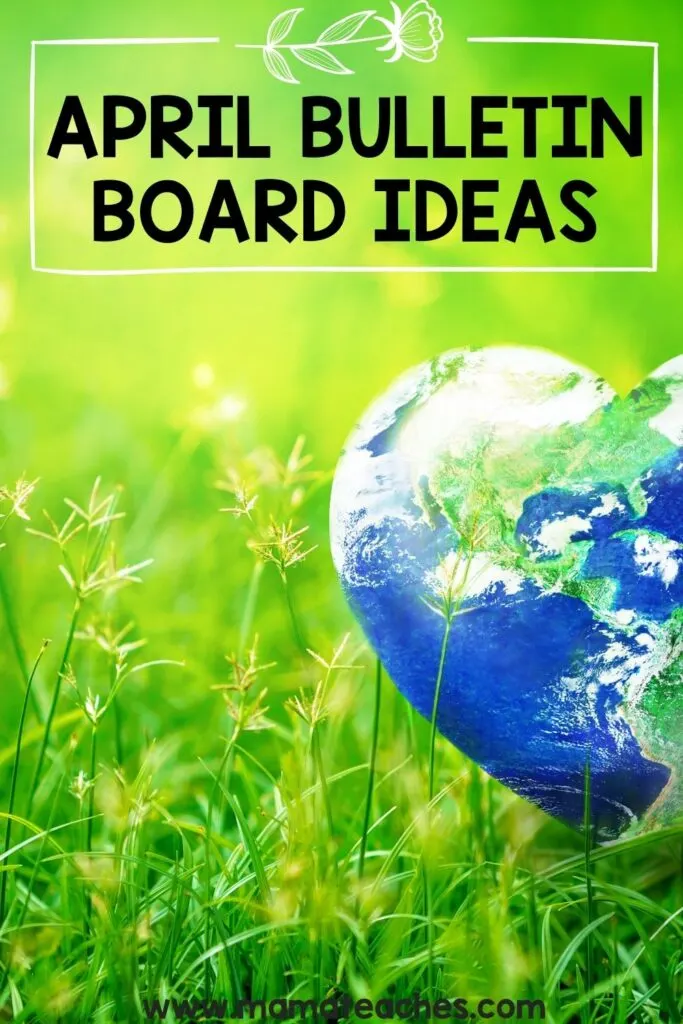 Encouragement Bulletin Board
This spring-themed bulletin board reminds us not to compare ourselves to others.
It's a message we need to hear over and over again.
Student Work Display Board
This adaptable board is a bright and bold canvas on which to display student work.
If you are running out of steam as you approach the end of the year, try something like this and be done!
Hop into Spring Bulletin Board
These cute bunnies are perfectly on theme for spring!
Rainbow Wall Art Bulletin Board
Sometimes you don't need words to raise the level of positivity in your classroom.
This beautiful rainbow made of paper chain links is April-shower-related and a delight to the eye!
Spring Clothesline Bulletin Board
I love the three-dimensional decorations on this spring board.
April Math Bulletin Board
This three-dimensional caterpillar is the star of this spring math bulletin board that features addition stories!
Writing Display Board
This bulletin board for student writing ticks all the boxes: 1) It is spring themed 2) It is easy to assemble and 3) It has puns!
Autism Awareness Bulletin Board
This colorful board features the words "Springing Up Awareness" and student-decorated puzzle pieces.
Black Out Poetry
Feature students' blackout poetry (where you black out with marker all unwanted words from a page of text to leave a poem in the remnants) on this stark board.
Poem Pockets Bulletin Board
Hang a bunch of student-decorated pockets on the bulletin board and then place poems in them.
Share poetry with others!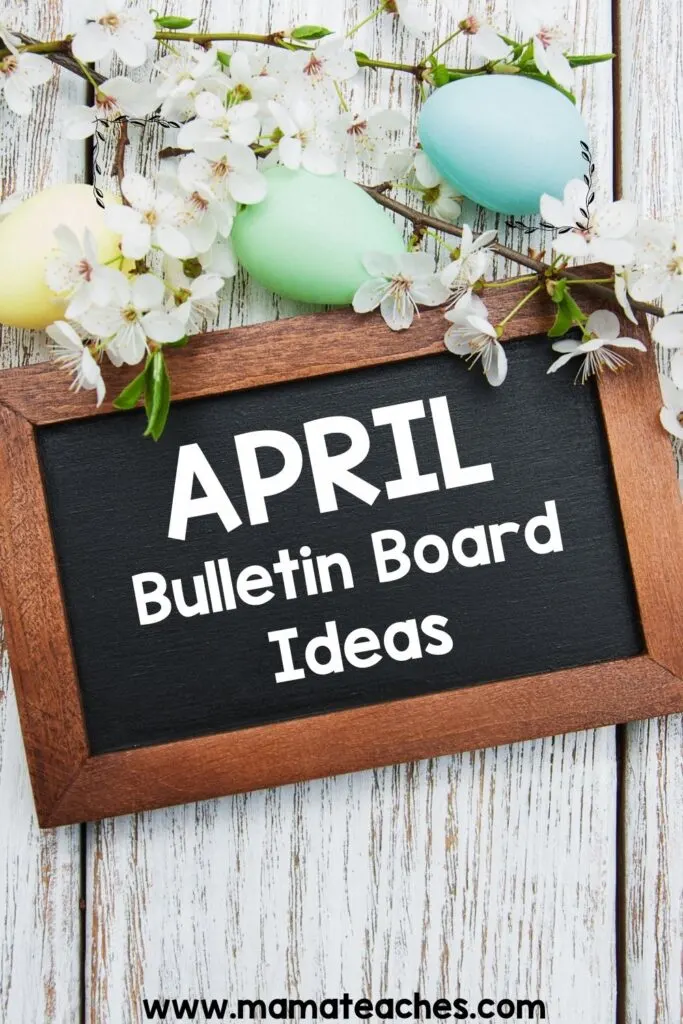 Paper Scrap Earth Day Bulletin Board
This creative board features student crafts of the earth, each made with paper scraps.
April Bulletin Boards
With one of these fresh and fun bulletin boards on your classroom wall, you will add a little sunshine to those rainy April days!
You May Also Like: