Need an easy and delicious yogurt bark recipe to keep everyone eating healthy?
Try this scrumptious version!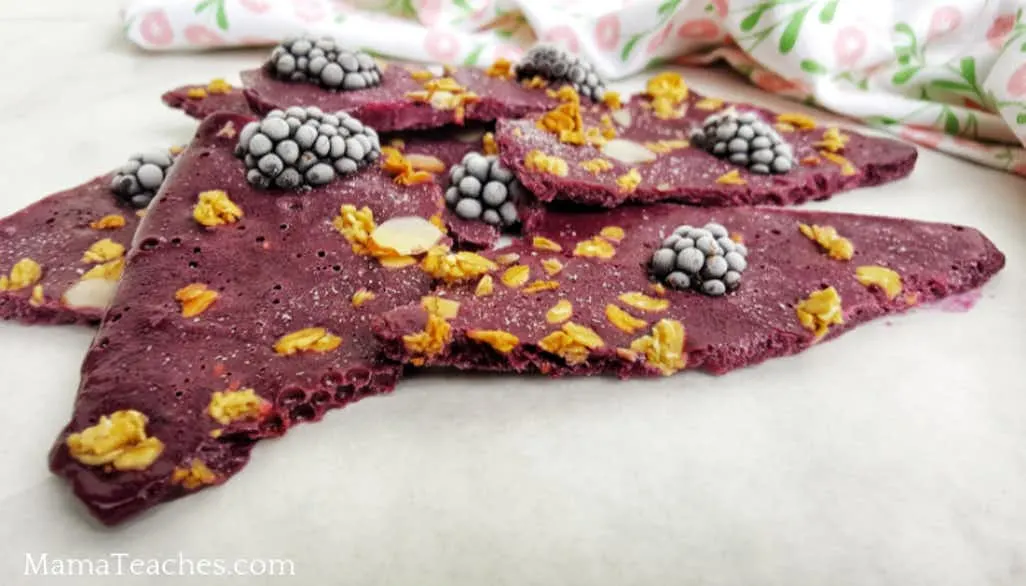 This article contains affiliate links to things that you might like.
Easy Yogurt Bark
Can I tell you a secret?
My kids love junk food…and honestly, so do I.
Don't get me wrong, we eat our fruits and veggies, but if given the choice between a plain apple or some yummy pretzel crackers, we go for the pretzels every time.
That's why I'm always on the hunt for something healthy that we're all happy to munch on.
Something that has a bit of sweetness, a bit of crunch, and a ton of delicious goodness.
Meet our new favorite Blackberry Yogurt Bark.
It's got some sassy tartness, a bunch of healthy probiotics, just enough honey sweetness, and the much-needed crunch from the granola.
We make our own granola, so it's always got a nice spice and texture to it.
Pre-packaged granola would work just fine too.
I suggest making a couple of trays, freezing them to set, breaking them apart, and then storing them in a large, zippered freezer bag.
We go through it so quickly that one batch isn't nearly enough!
Give it a try and let us know how you like it!
Enjoy!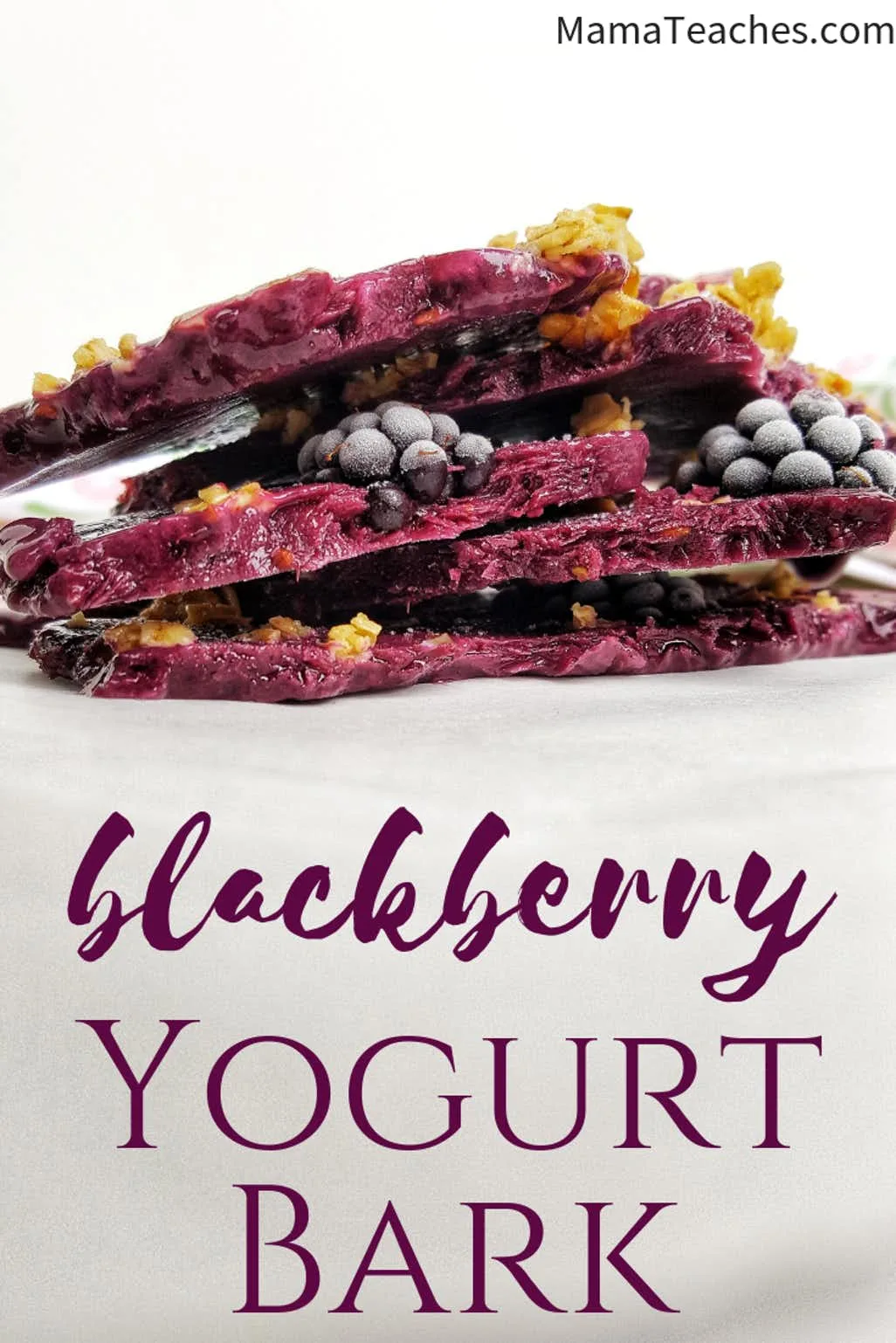 Blackberry Yogurt Bark Recipe
Ingredients:
1 Cup Plain Greek Yogurt
1 ¼ Cup Fresh Blackberries
Granola Of Your Choice
2 Tbs. Honey, optional
​
Directions:
In a blender or food processor, combine the yogurt and 1 cup of blackberries. Add in the honey if desired.
Spread into a baking pan lined with parchment paper.
Sprinkle with granola and remaining ¼ cup of blackberries.
Freeze until solid, and break into pieces.
Serve immediately!
​
Healthy Snack Options
You might also like these other healthy snack options:
​