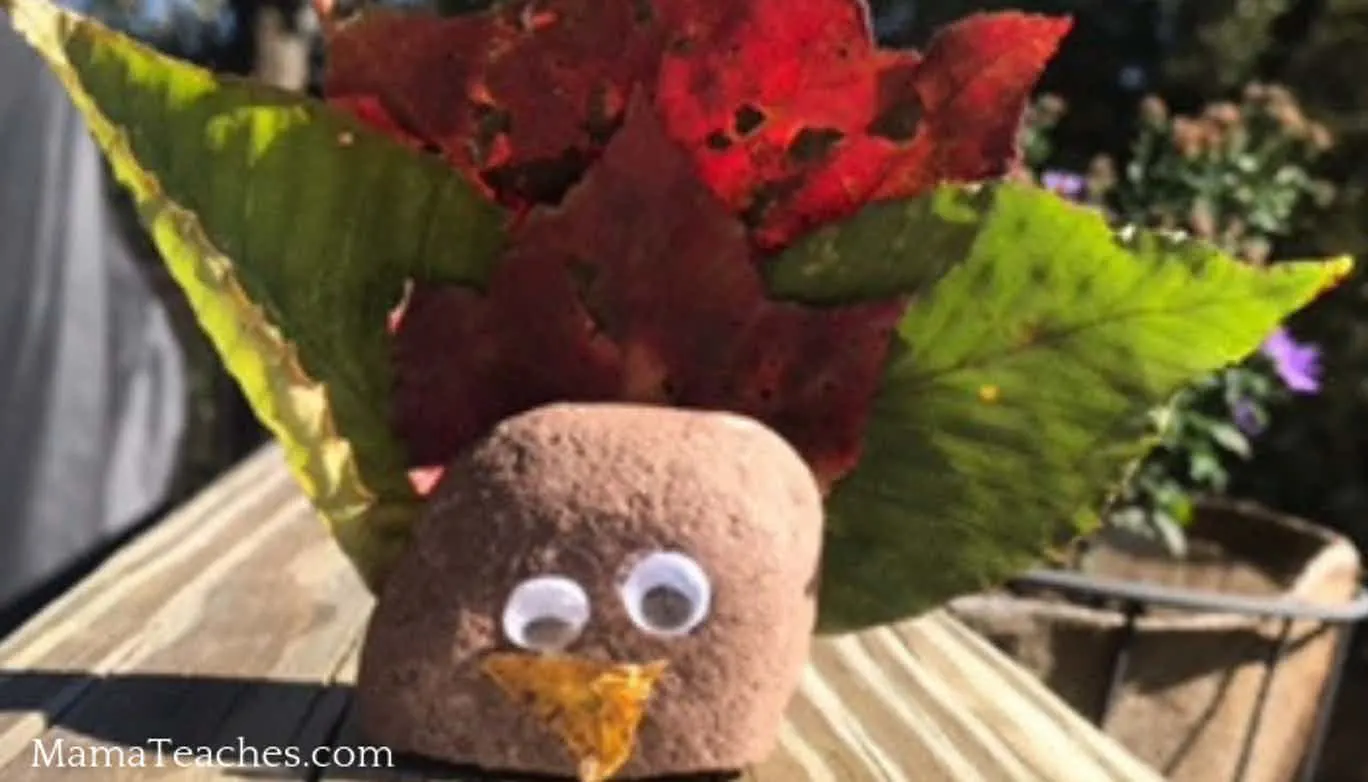 This article contains affiliate links to things that you might like.
Fall is finally here and you know what that means… it's time for turkey crafts!
To celebrate the beautiful changing of the seasons and to give a little homage to the great bird that represents Thanksgiving at the same time, gather the kids and make a few turkey crafts with the help of good old Mother Nature.
​
Natural Turkey Craft Materials
With the crisp leaves changing into a kaleidoscopic of picturesque colors and the rugged trees slowly bearing their bark, twigs and branches, so many unique materials are presented to us that we can use to make this fun nature-inspired Thanksgiving turkey craft for kids.
Get the children together, put on a sweater or light jacket, and head outdoors to collect supplies for this awesome project!
While outside and enjoying nature, look around and search the surroundings for a variety of different types of materials that can be used to create your own personal turkey crafts.
Let the crisp air fill your lungs and open your eyes to the abundance of natural elements that are just waiting to be turned into something new.
There is potential in everything so try not to overlook something.
Pick it up and add it to your collection!
It may just inspire a new idea or vision you haven't had yet.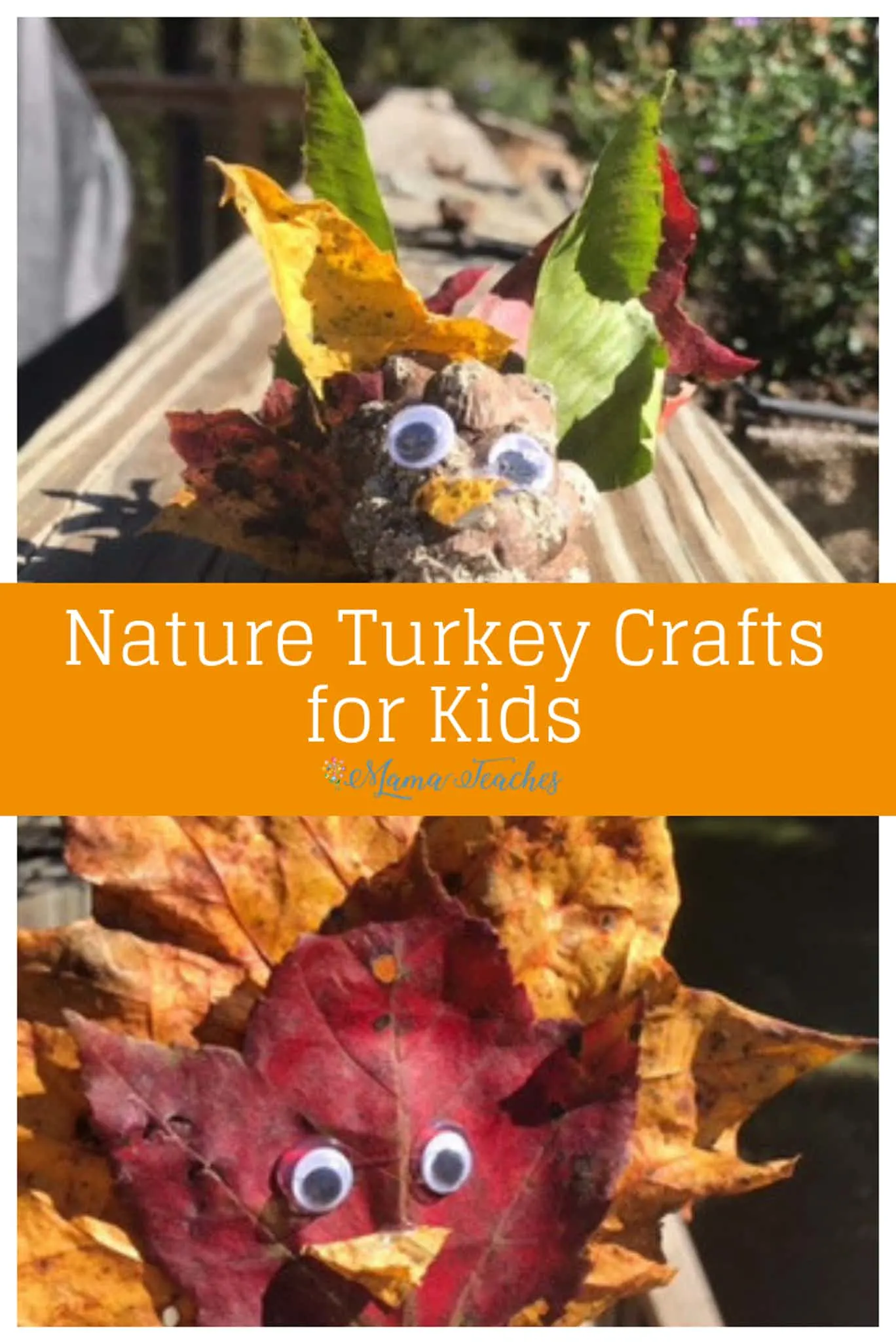 This article contains affiliate links.
Use your imagination and don't be too particular. . . you never know what you might end up using for this natural Thanksgiving turkey craft.
Don't forget to bring a basket or a bag to put all your findings in as you explore.
A few of the materials we gathered on our outing for this turkey craft for kids included different types of leaves in various colors, pinecones of assorted sizes, and broken rock pieces!
Let's get started creating your awesome Thanksgiving turkey craft! Here's how:
​
Turkey Craft
Ages: 3-10 (with adult assistance and supervision)
Time: 30 minutes
​
Materials Needed:
· Leaves, rocks, pinecones, any other natural supplies
· Hot glue gun and glue sticks or craft glue
​
Directions:
Design your turkey's feathers by laying them out how you would like them to look. This is what we used the leaves for.
Glue them together with either the hot glue gun (only if there is an adult supervising) or use regular craft glue such as Tacky Glue.
Next, glue the leaves to the body of your turkey craft. We used the rocks and pinecones for the bodies of our turkeys.For our rock body, we put all of the leaves on the back.For our pinecone turkey we glued individual leaves all over the pinecone in different spots.One of our turkeys didn't even have a body, so don't be afraid to think outside of the box!
Then, we glued on the googly eyes to front of our turkeys for faces.
Finally, we ripped a small piece of a leaf off for a beak, and glued that on under the eyes.
Once the glue dries… voila! You have finished your Autumn turkey craft.
​
You might also like these other Fall Crafts & Activities: