It's time for sweaters, snowflakes, and steamy mugs of cocoa.
Why not capture the magic of winter with these bulletin board ideas for December?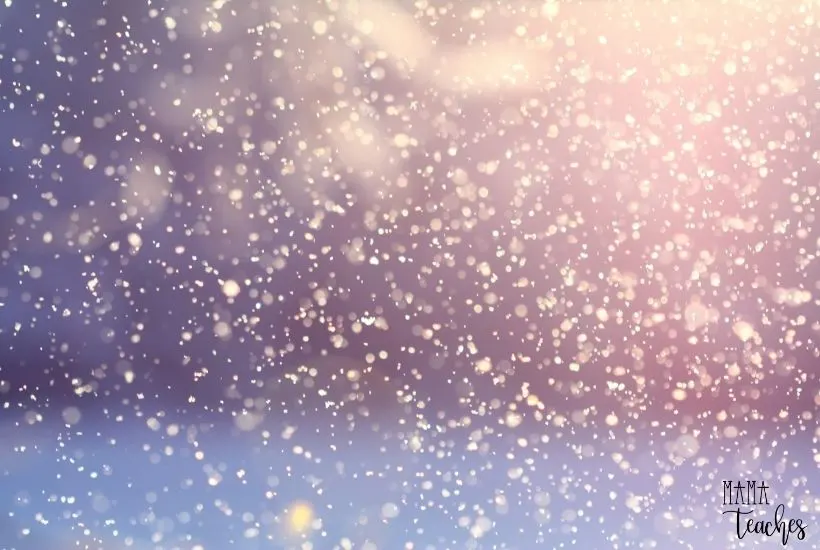 This article contains affiliate links to things that you might like.
December Bulletin Board Ideas
Whether you are a serious crafter or a reluctant artist, we have something for you in this list of bulletin board ideas for December.
Smart Cookies Read
This adorable bulletin board requires only some baking supplies, construction paper gingerbread men cut-outs, and a stapler.
---
Bulletin Board Real Tree
Why not have a class tree on a bulletin board?
You can even add lights and ornaments!
Bonus: your room will smell amazing!
---
Home for the Holidays
Adorable paper plate craft for the win!
I love bulletin boards that feature the kids' art projects.
---
Snow Much Fun
A dozen circles, a dozen snowflakes, and a wintry pun–who knew December bulletin boards could be this easy?
---
What Brings You Joy?
This interactive bulletin board provides a space for students to write their responses.
---
Be a Buddy
This Elf-inspired bulletin board is sweet as candy, candy canes, candy corn, and syrup!
---
Reindeer Antlers
If you have an extra-wide bulletin board, this reindeer is big and bold enough to fill it (and with additional space to display holiday crafts).
---
Ugly Christmas Sweaters
This is one of the most brilliant bulletin board ideas for December.
Why not have the students custom design their own ugly Christmas sweater?
Although in all honesty, I think the ones in this pic are pretty cute.
---
Feliz Navidad
I love this one for its simplicity and versatility.
If you leave out the paper tree, it is very easy to execute; all you need are wrapping paper rectangles, stick-on bows, and samples of the students' writing.
---
Snowman Mindfulness Bulletin Board
A wonderful–and seasonal–reminder to keep our cool (literally, Mr. Snowman).
I love the practical suggestions on how to do just that.
---
Back for S'more Learning
I just can't get enough of chocolate and puns.
Put them together and what have you got?
One of the sweetest bulletin board ideas for December!
---
Winter Wonderland
If you have dynamic student art, keep the bulletin board simple to display the artwork in all its glory.
I love this art project idea!
---
Chill Out with a Book
This pro-reading bulletin board begs the question: Why can't the holiday colors be neon?
This works!
The striped background is inspired.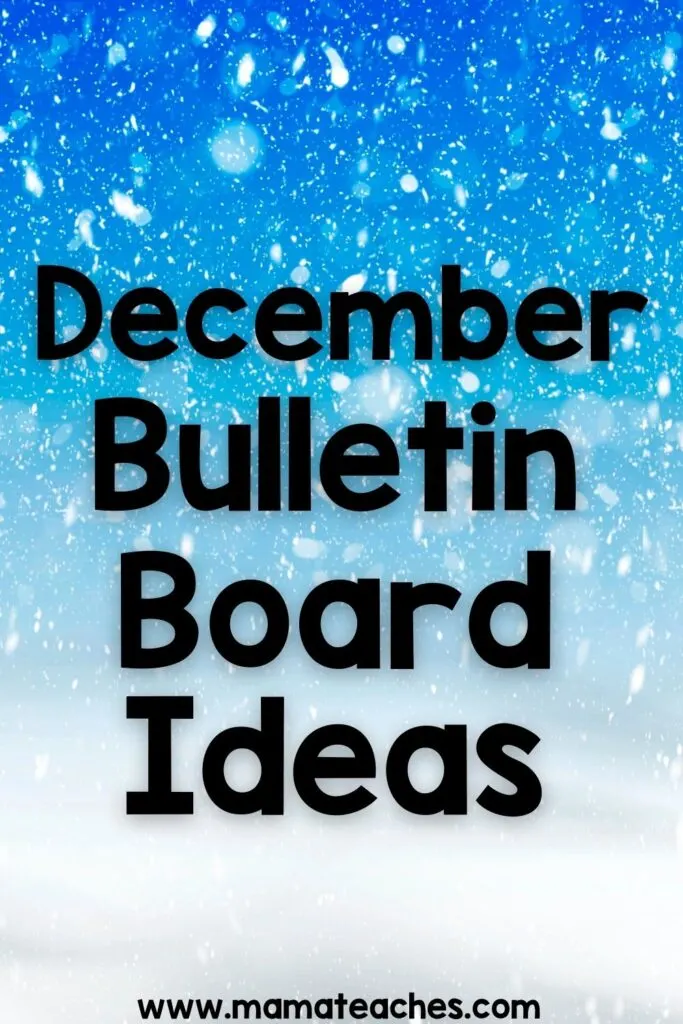 Snowflake Bulletin Board
You just can't go through December without giving your students the opportunity to cut their own snowflakes.
Yes, it makes a million paper scraps to clean, but the product can be displayed on this simple but inspiring December bulletin board idea.
---
Rainbow Painted Trees
This eye-catching board is made simply with colored paper, painted dots and squiggles, and a pair of scissors!
---
Book List on Mittens
This versatile board could work for K-12.
Highlight the books for December or your reading recommendations for winter break.
---
Unique as a Snowflake
I love the use of different lettering to convey the message that we should celebrate our differences!
This is one of the bulletin board ideas for December that would work in classes pre-K-12.
---
Mittens Are Like Friends
I love the comparison of mittens and friends: "They work best together, help us stay warm and cozy on the inside, let us be one of a kind, are dependable, and protect us from feeling uncomfortable."
---
Life in a Snowglobe
This craft is so adorable it makes the bulletin board mesmerizing.
Paint plastic plates with flecks of white paint and mount the plates over photograph cut-outs of your students.
The kids will love seeing themselves inhabit their very own snowglobes!
---
Cocoa Mini Book Reports
On each mug is a book report starter: "A good book to warm up to is…" with the students' own personalized recommendation.
Winter Bulletin Board Ideas for December
By changing up your bulletin board with the seasons, you add a little magic and wonder to your classroom.
And who doesn't want that?
Find your perfect winter board in this list of bulletin board ideas for December.
You May Also Like: