The weather is getting warmer and with it comes the reemergence of bees in our garden.
After the youngest screamed hysterically over a bee flying near her, I figured it might be a good time to break out some of my favorite childrens books about bees.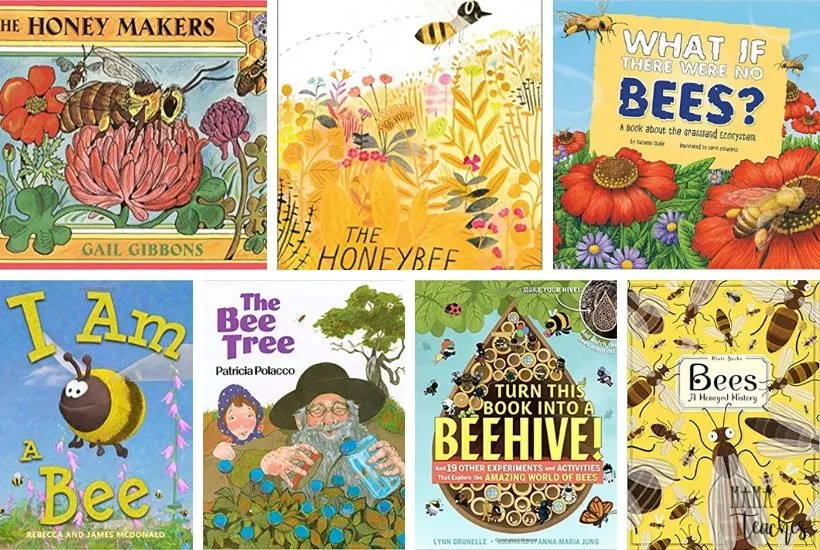 This article contains affiliate links to things that you might like.
Kids Books About Bees
When we're studying a topic or have a unit study to complete, I like to make sure that the books we use as reference are:
eye-catching
kid-friendly
factual
written in language my kids can understand
Obviously, as my kids have grown up, the types of books we use for reference material has changed, but I always come back to picture books.
Not only are they eye-catching, but they're not intimidating.
With one son who has dyslexia, this non-intimidation factor was a huge piece of our homeschooling puzzle.
Picture books allowed him to work through text as he was going through the Wilson Reading Program without feeling like it was pointless to try.
So, picture books will always be what I suggest to others because you never know if there's a learning disability that's being tackled or not.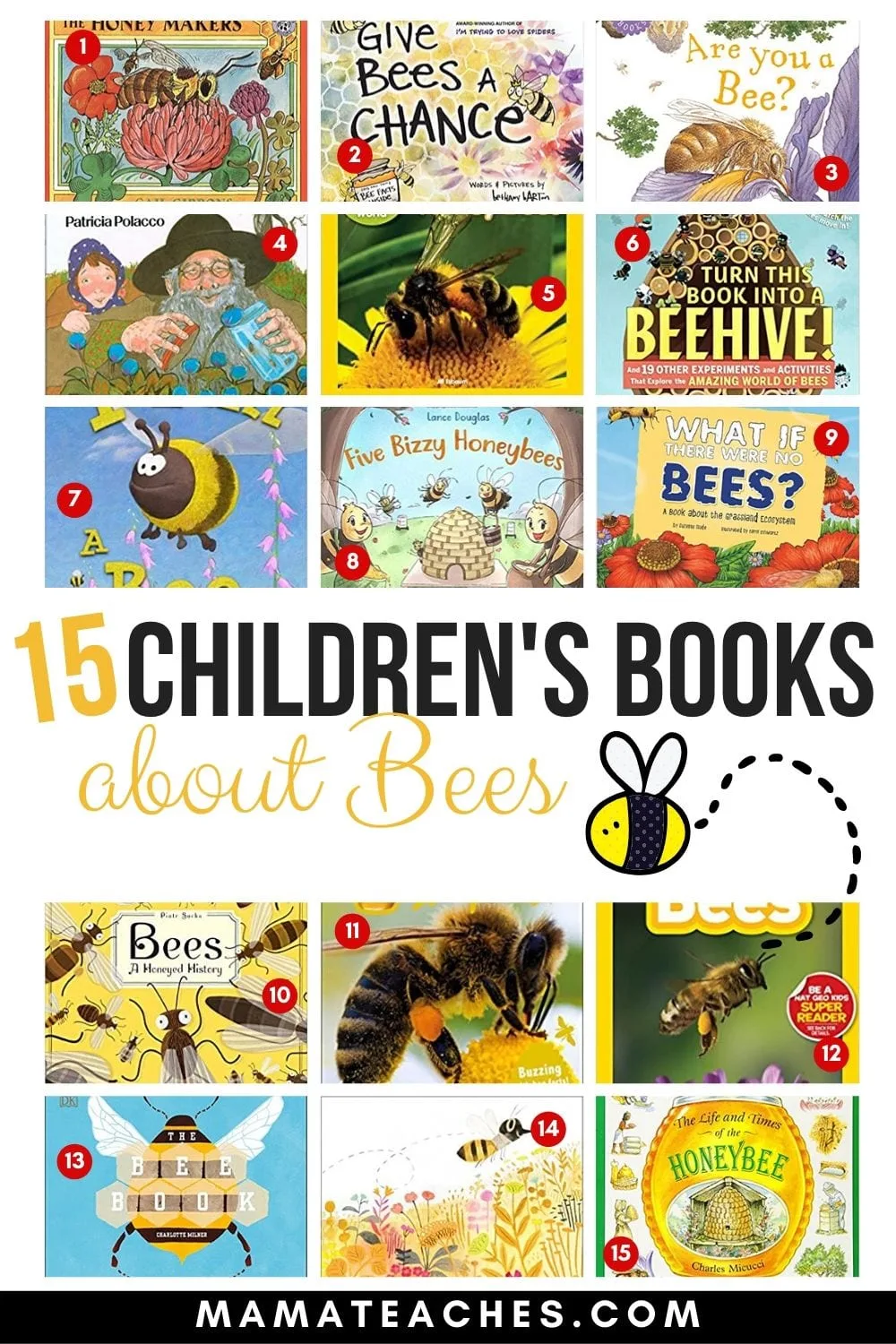 Childrens Books About Bees
In no particular order, here are some of my favorite picture books about and featuring the very best pollinators around – bees!
This post contains affiliate links to products you might enjoy or that might help you in your teaching efforts.
Children's Books About Bees
This list contains affiliate links to the books we love and recommend.
What are some of your favorite books about bees?
Share them with us in the comments below!
Other Bee and nature Activities
If you would like to expand your bee unit study or just want to get outside into nature, here are some other activities you might enjoy trying with your kids:
DIY Twig Ornaments – They're not just for Christmas! These fun twig ornaments can be made and appreciated year-round!
Apple Crafts for Kids – Bees love apples and these apple-rific crafts are sure to attract them!
Earth Day Coloring Pages – Celebrate the environment and bees with these free printable Earth Day Coloring Pages for kids!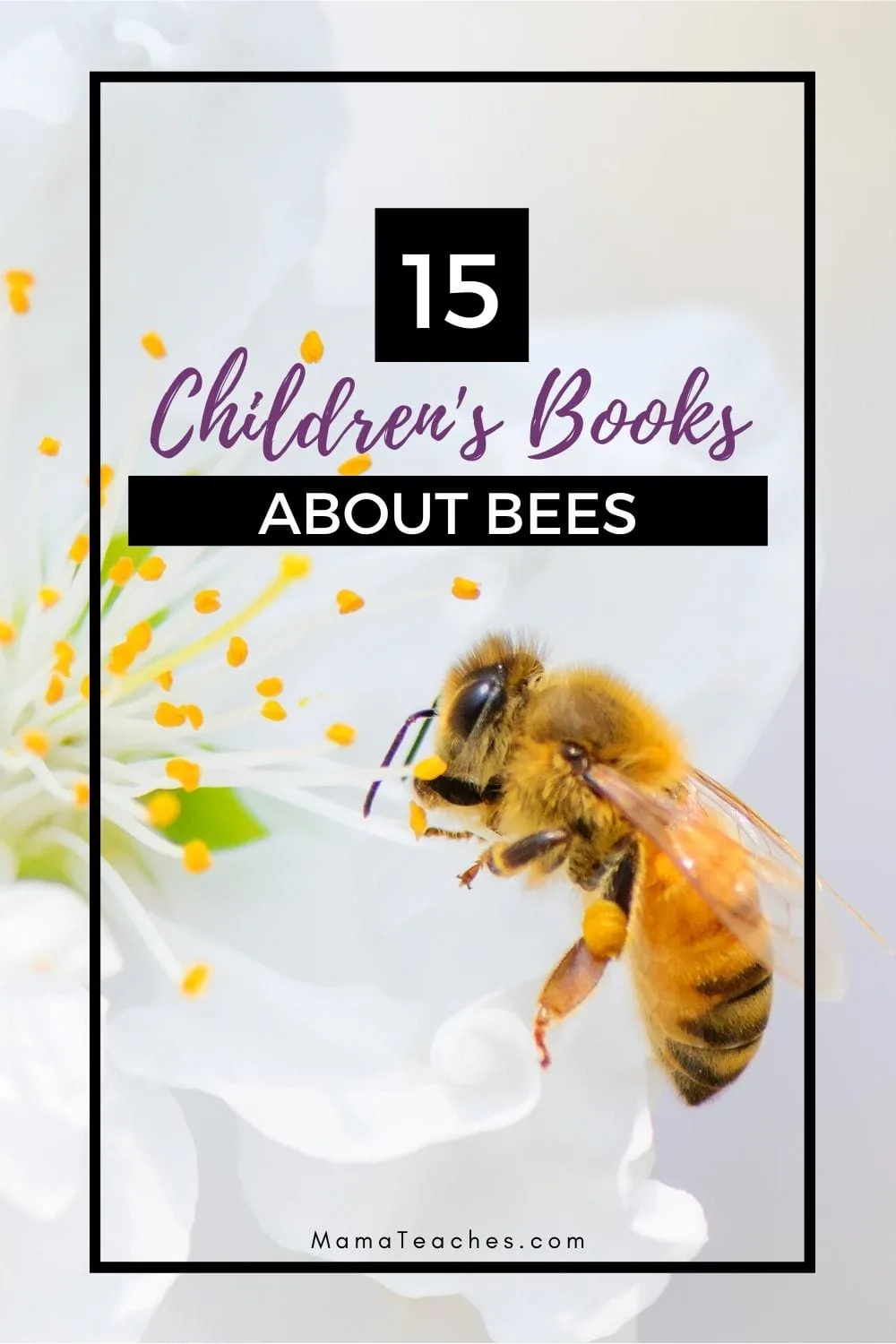 You Might Also Like: