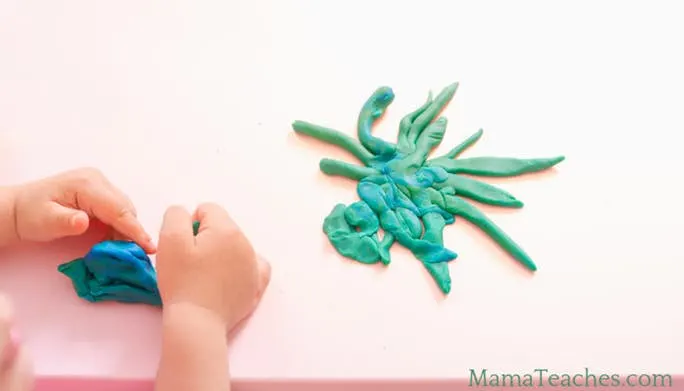 This article contains affiliate links to things that you might like.
The Grinch is at it again in his newest big screen adventure that is coming out this holiday season.
Getting the kids involved is a cinch, when you are in a pinch, with these Grinch-colored edible play dough recipes!
Play dough is an easy and exciting way for young children to use their imaginations while strengthening a various number of different skills.
Shaping, stretching, pulling, packing, and molding this crafty dough gives kids a way to express their creativity and practice those preschool skills.
While your typical play dough can be purchased from your favorite craft store or market, making your own play dough is super easy.
Not only that, but creating it yourself or with the help of the kids (which is always a blast) offers the option to make it edible and in whatever color or colors you choose.
Before we get started, here are a few fun facts about play dough to share with your kids.
​
Facts About Play Dough
September 16 is National Play Dough Day. What?!? Who knew there was an entire day dedicated to play dough?
The legendary Captain Kangaroo introduced play dough as a sculpting medium for kids back in the 1950's. About 3 times a week, play dough was featured on his show in a variety of ways. Not sure who Captain Kangaroo was? Look him up!
Play dough used to be sold in only one color. My, have we come a long way!
Invented in the 1930's, play dough was originally a household cleaner used to remove dirt and grime from wallpaper. Ew!
A fragrance was created to commemorate the 50th Anniversary of Play dough for those who would like to smell just like this crafty dough.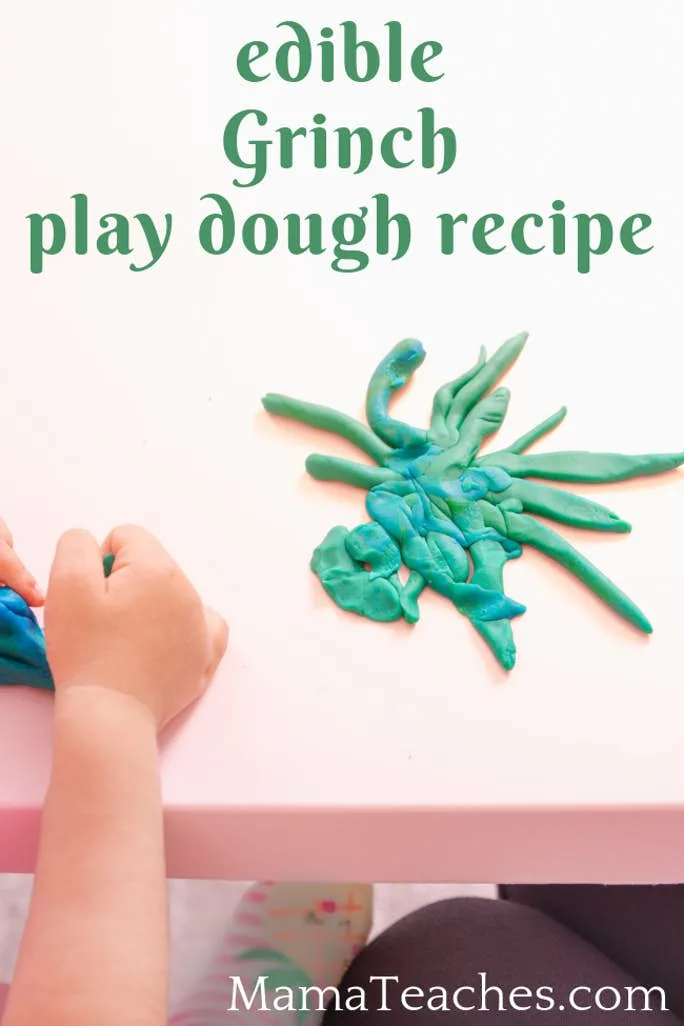 Oatmeal Play Dough Recipe
Below is one of our favorite edible homemade green play dough recipes.
It's super easy to make, doesn't require cooking, and has no cream of tartar or salt in it!
Materials Needed:
Silicone mat
Mixing bowl (microwave safe)
Mixing spoon/spatula
Microwave
​
Oatmeal Play Dough
Ingredients:
1 cup flour
2 cups oatmeal
1 cup warm water
5-10 drops of green food coloring (may vary to achieve desired color)
​
Instructions:
Mix all ingredients together and knead until smooth.
If the dough seems too sticky, add more flour until the stickiness is gone.
​
Snap a picture and show us your play dough creation goodness!
Tag us on Instagram @MamaTeaches!
We can't wait to see what you created!