Choice boards are a great way to engage students and give them activity options.
This Fall Choice Board is the perfect seasonal activity!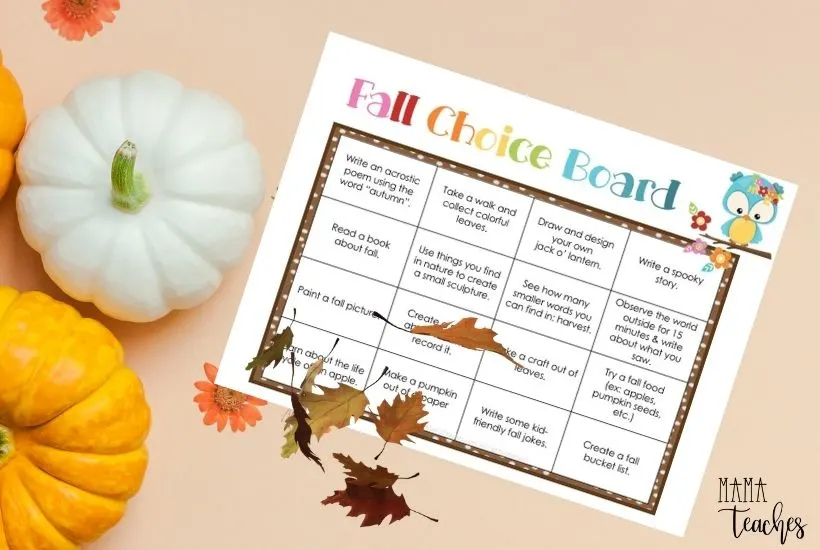 This article contains affiliate links to things that you might like.
Fall Activities for Kids
Fall is my favorite season.
I love the cooler weather and colorful leaves here in the Mid-Atlantic.
Apple picking and pumpkin patches?
I'm there.
So finding ways to bring that love for autumn into our lessons was a no brainer.
A fall choice board seemed like the perfect way to pair some learning with some fall fun!
You Might Like: Leaf Man by Lois Ehlert
Free Fall Choice Board
When creating this choice board I tried to keep the activities somewhat generic.
While they focus on fall, there are no "go apple-picking" or "carve a pumpkin" activities.
I wanted to include them, but realistically it may not be a great option this year – or doable if you're using this in the classroom.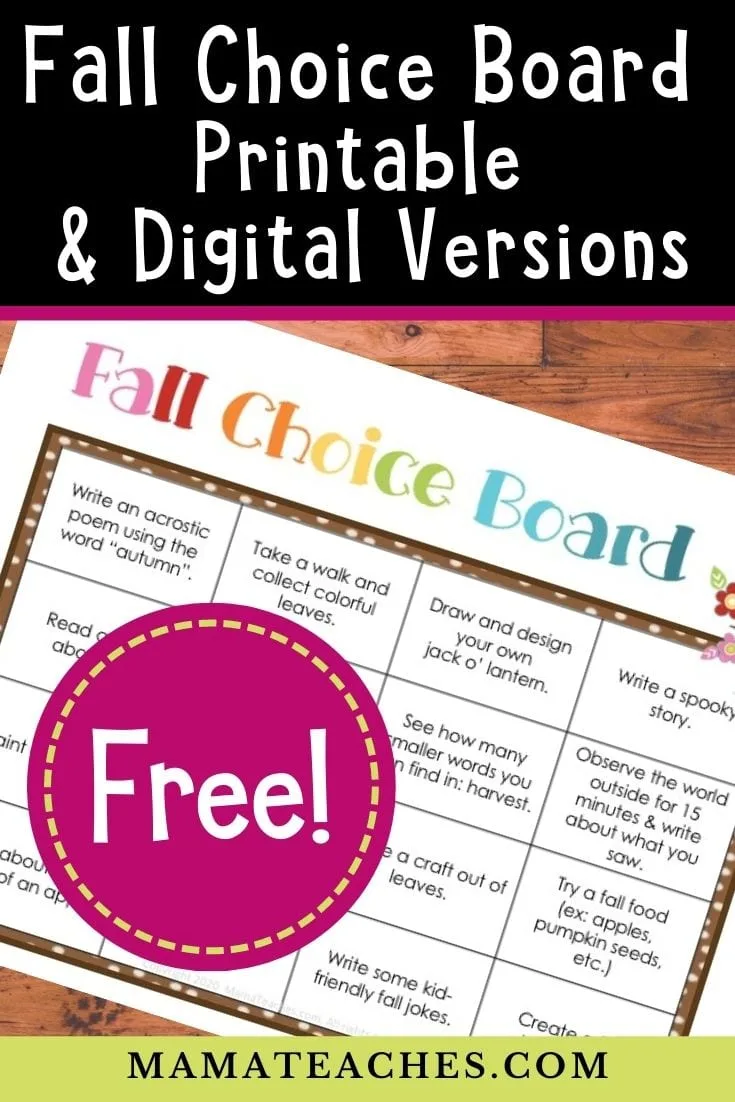 Speaking of using it in the classroom, I have also created two different versions to fit your needs for homeschooling, virtual teaching, or in-person classroom teaching.
The first version is the regular PDF that can be downloaded and printed out.
There are no links to activities, so students will be required to use their imaginations – definitely not a bad thing!
The second version is a Google Slides version with links to related activities that you can use with your distance learners.
GOOGLE classroom sharing alert!
Please be aware that you MUST make a copy of the choice board for your own Google Drive before using it with students.
Link to the COPY in your Google Drive when sharing it with students.
PLEASE DO NOT LINK TO THE FILE FROM MY LINK AS STUDENTS WILL NOT BE ABLE TO OPEN IT.
I have had many emails from students asking for permission to view the document because teachers haven't given them the right link.
Unfortunately, I have no way of contacting *you* to let you know the link is incorrect so your students get frustrated and so too do you, I'm sure! =(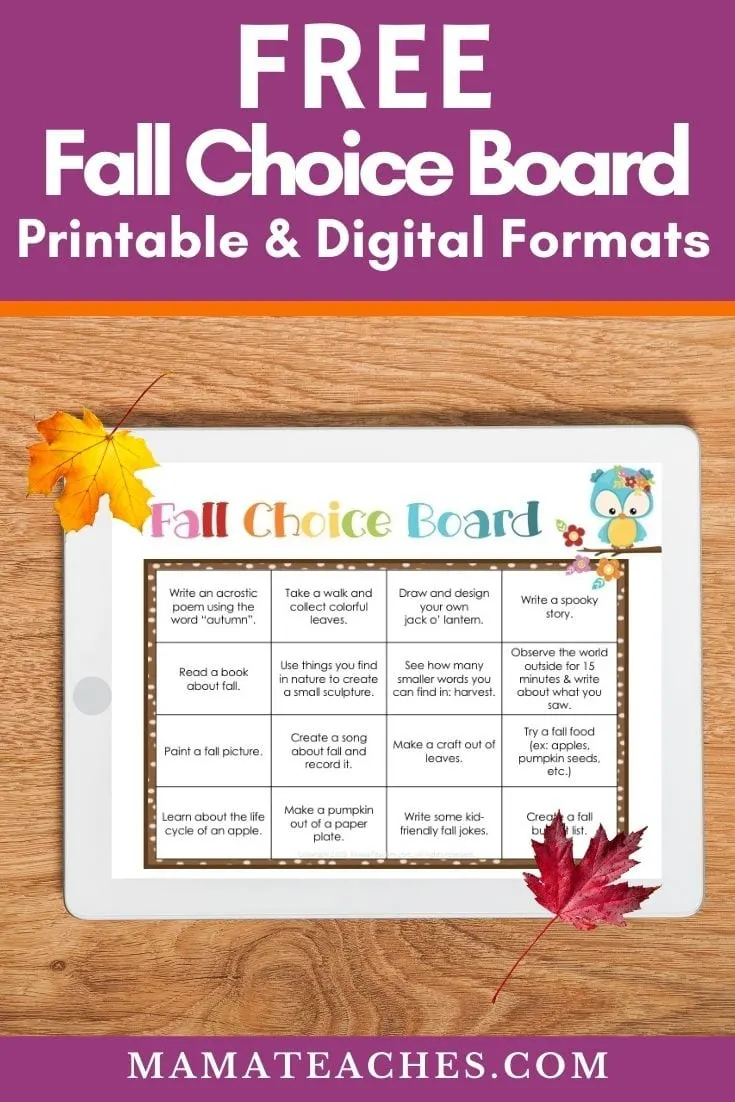 Where to Find the Fall Choice Board
Both copies are in the Freebies Library under the Holidays section.
Just scroll down and you'll find them.
If you're already a member of the Freebies Library, you can access it here with the password.
Not sure of the password?
Search your inbox for the latest newsletter as I always include it in the weekly newsletters.
If you're not a member yet, no worries!
Simply fill out the form below and join for free!
Have fun with your fall choice board!
You Might Also Like…