Are you learning about fish?
Or do you just love everything ocean-related?
Dive in with these 25 fun fish activities.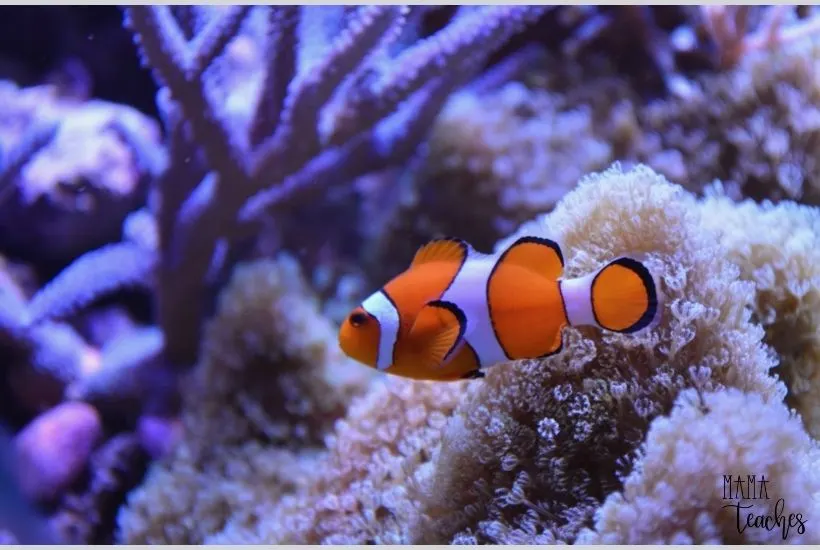 This article contains affiliate links to things that you might like.
Learning About Fish
Fish are fascinating: they are slippery and agile and breathe underwater.
When you only read about fish in books, you miss the opportunity to make learning stick.
Visit the aquarium, keep a fish tank, go fishing, or (if you're lucky) try snorkeling!
These experiences are invaluable.
You can also take advantage of multisensory learning by trying some of these fun fish activities.
By actively participating in learning, children will remember more about fish and also have fun in the process.
Kid-Friendly Fish Activities
How do you make learning about fish both accessible and fun?
You have lots of options.
You can create crafts, perform science experiments, do fun worksheets, or make fish-themed snacks.
This list of 25 fish activities has something for everyone, from simple-to-make crafts to gift-worthy creations.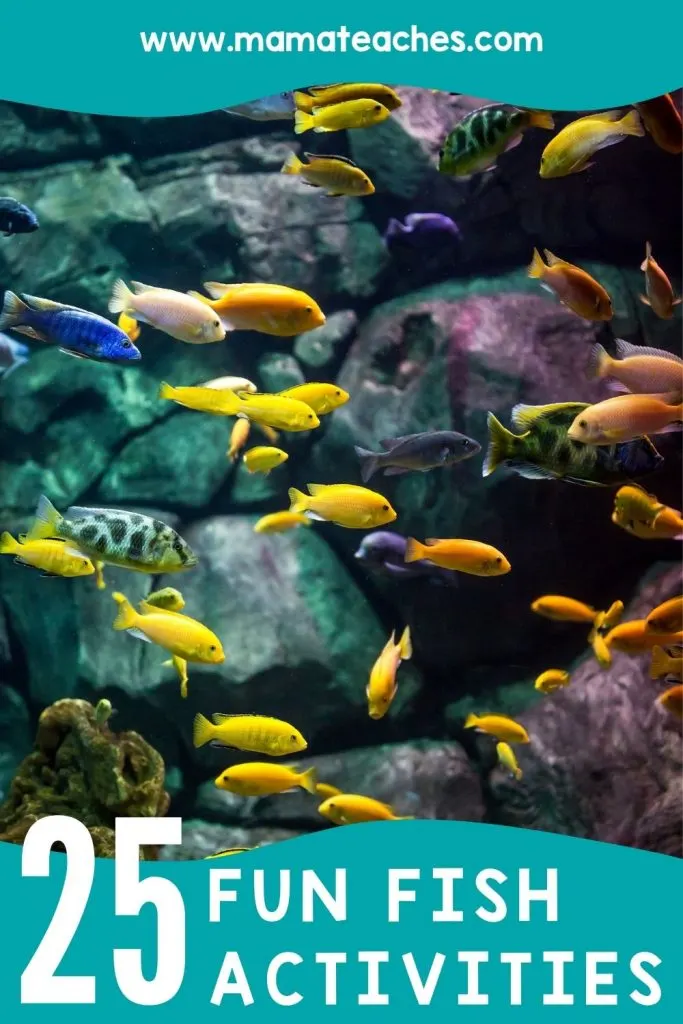 What You'll Need for Fish Activities
Each of these activities has its own supply list, but most of the supplies are readily available.
You'll want to make sure your craft bin is stocked with these necessities to make doing these activities a cinch.
Coloring supplies (crayons and markers)
Paint (watercolors and acrylics)
Scissors
Construction paper or colored cardstock
Plain paper
Glue sticks
Paper plates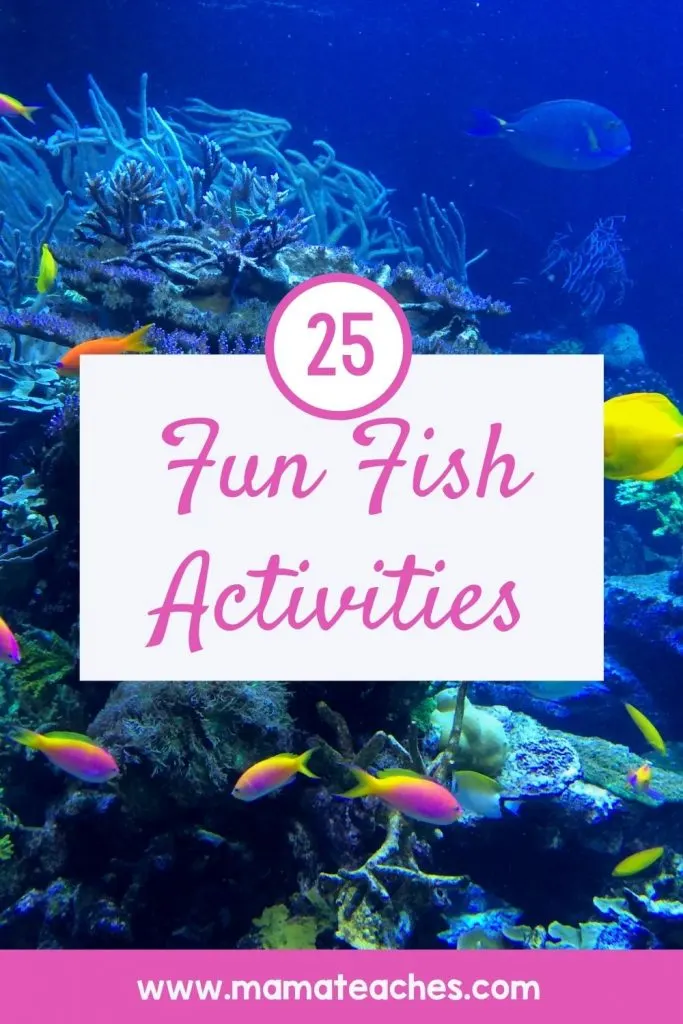 Fish Activities That Kids Love
The Ultimate List of Fish Activities for Kids
Learning about fish is a joy with these fish activities.
Whether your child is in preschool or middle school, there is a fish activity he'll love on this list.
You May Also Like: