Find out all about the fish beneath the seas with a picture book that gives you a scuba diver's view of ocean life!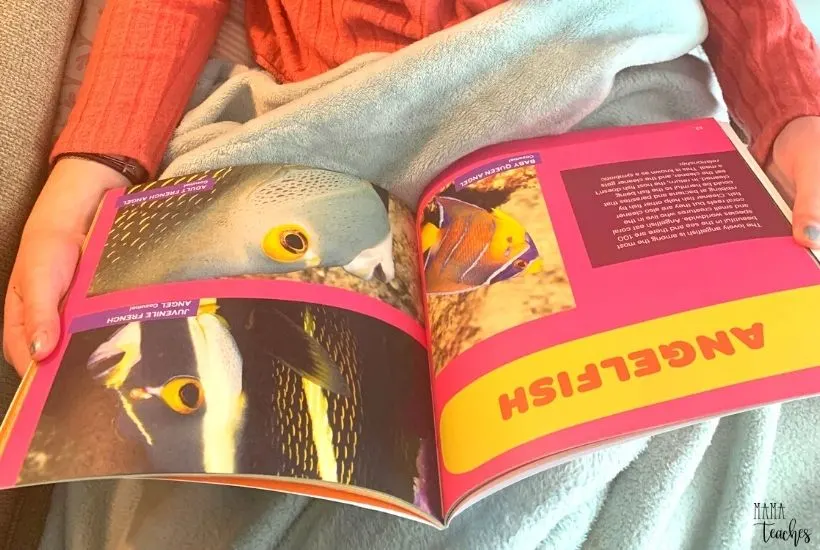 This article contains affiliate links to things that you might like.
Ocean Education
Before my high school chemistry teacher told me I'd never be successful at it, I had always wanted to be a marine biologist.
For years I had researched and studied dolphins and fish on my own and had every intention of going into marine biology.
While I'm not terribly disappointed now about my career path change, I still carry that love for sea life with me.
This school year we're going to be doing a unit study on ocean life, so I was super excited to get my hands on Tam Warner Minton's All Fish Faces: Photos & Fun Facts about Tropical Reef Fish.
This article contains affiliate links to the book.
Fish Picture Book
While All Fish Faces is a delightful (and colorful!) children's book, it's also great for parents, teachers, and caregivers!
I think I learned as much as my kids did about tropical reef fish, their habits, and habitats as we read through it!
You can grab a FREE excerpt of the book from the author's website here!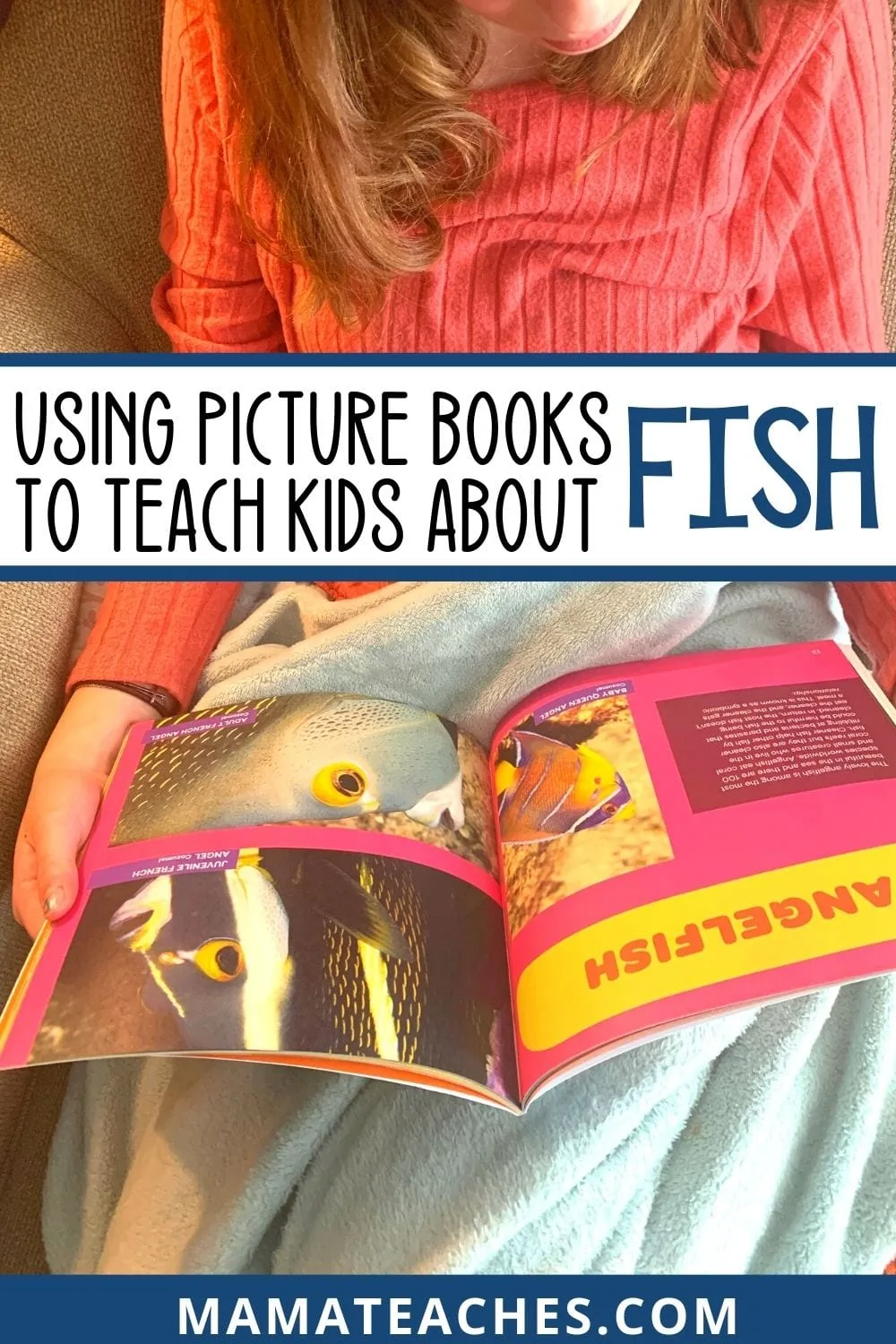 As a scuba diver, Tam Warner Minton combined her passion for diving with her love for marine life to capture beautiful images of some of the most colorful fish in the world.
The picture book contains amazing real-life, underwater pictures of fish in oceans and seas around the world.
In addition to the photographs, the author weaves in elementary science information and how it relates to the fish pictured.
From how fish breathe to the idea of camouflage, there are real-life explanations and visuals to demonstrate the topics.
That information, combined with the photographs, make the book a valuable classroom, homeschool, or family library resource!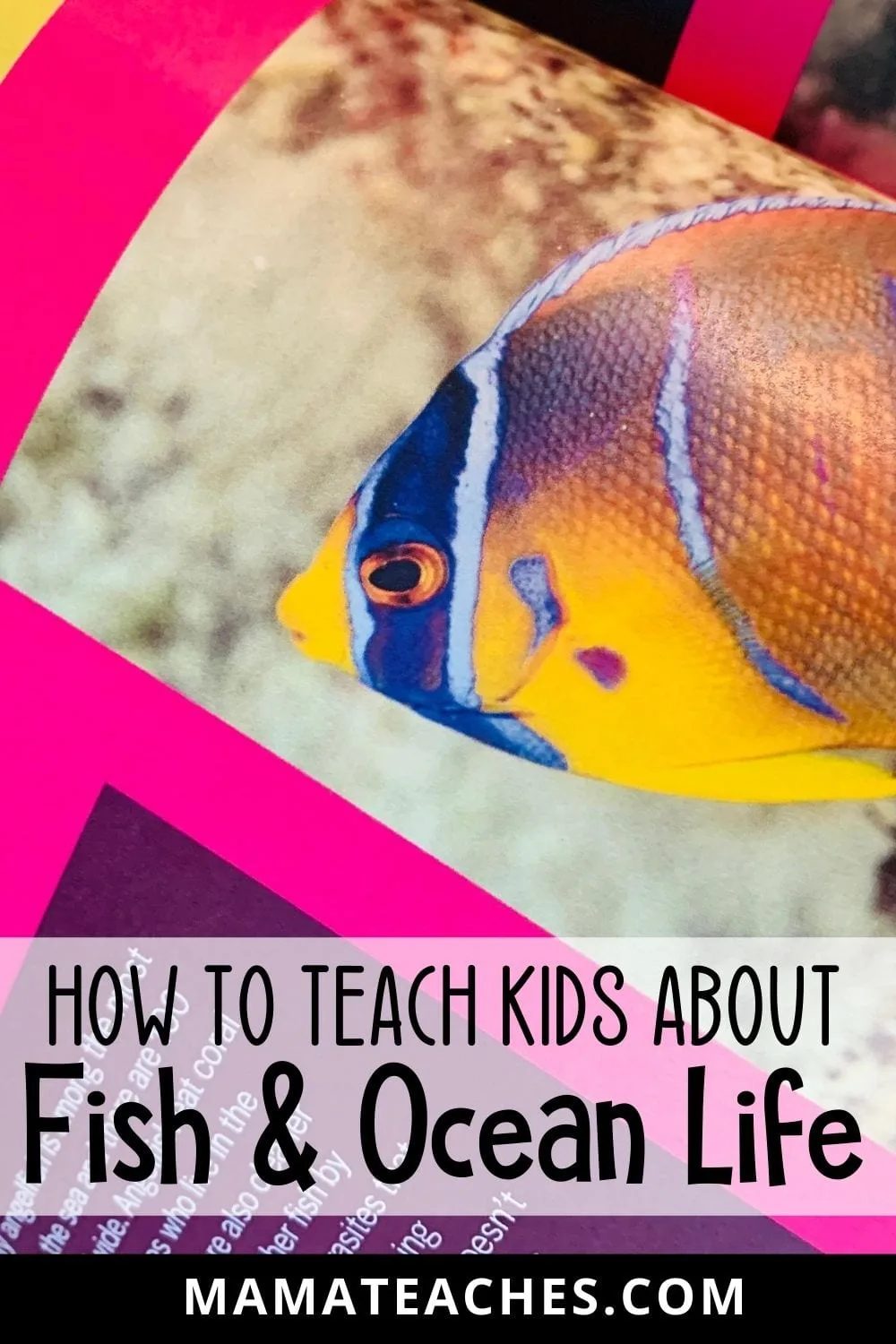 What the Kids Loved About All Fish Faces
As a former classroom teacher and homeschool mom for more than a decade, if there's one thing that I have learned it's that if a child doesn't like a book, it doesn't matter what you think about it – it's going to lose their interest very quickly.
All Fish Faces not only held their attention with the pictures, but they were equally as intrigued by the facts and information provided in the book.
#DoubleWin!
Here's what they had to say:
"The pictures are fantastic! I know I'm older than the book's elementary target age, but I really liked seeing the wide variety of sea life and I learned a lot about them!
"I had no idea most of those fish even existed! After reading it I want to go scuba diving and see them in person!"
"If I had to choose one fish that I liked the most, I would have to say it was the Splendid Toadfish. I had never heard of them before! I loved the book not only because it was colorful, but because it made me want to learn more about the fish pictured. I highly recommend it. It would be great in a library or homeschool book collection."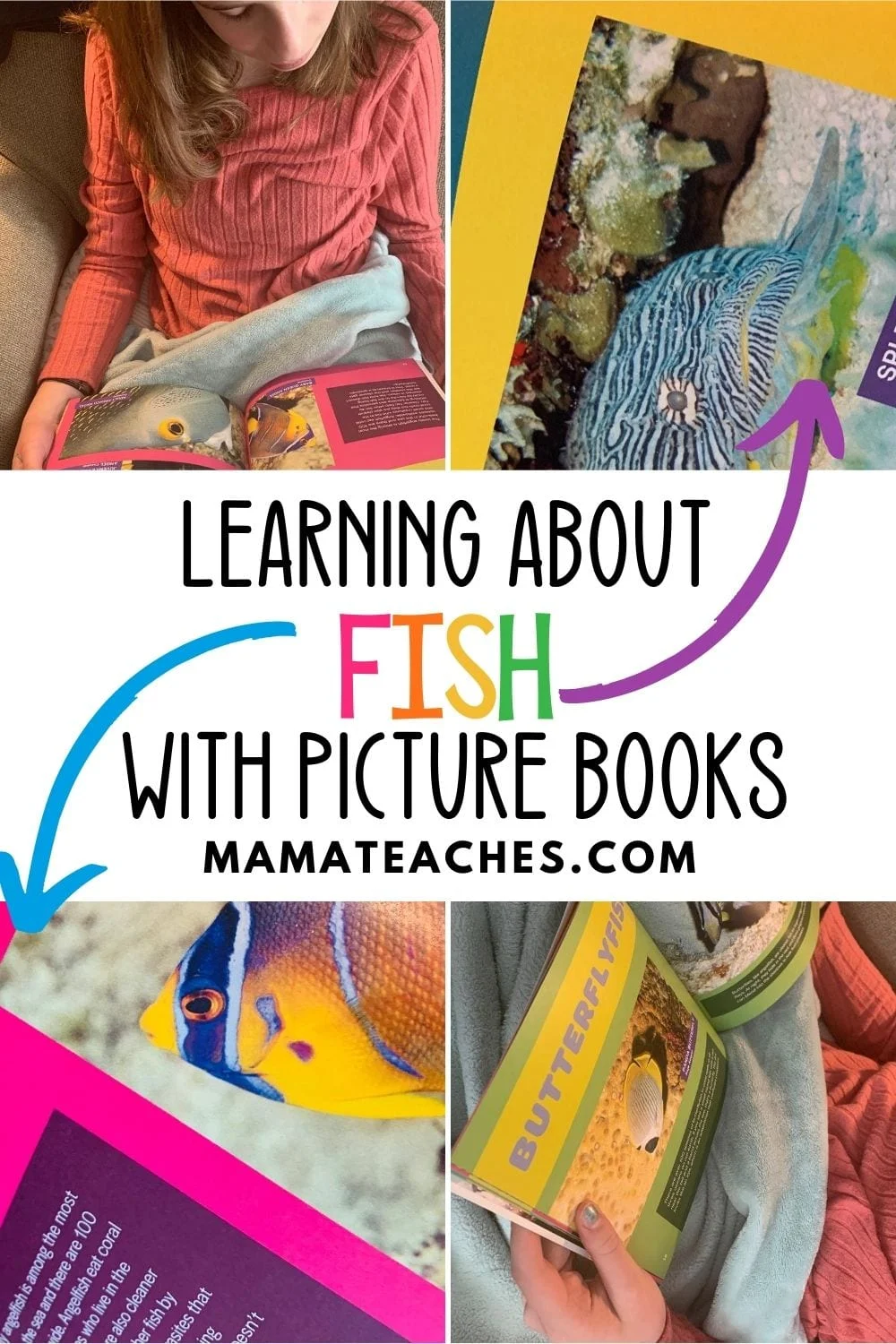 How to Use All Fish Faces to Teach About Sea Life
Yes, adding picture books to a library is a great thing to do, but it's even better when you can use it in your lessons!
Here are five ways to use the book in your teaching to help kids learn about sea life:
Have kids choose one of the fish pictured in the book and do more in-depth research on it.
Use a world map to map out where each of the animals in the book are located. Are they where your kids thought they were?
Choose one of the science topics mentioned in the book to do more in-depth research and create a slideshow about it.
After reading the book, download free copies of the coloring and activity pages that go along with it. Create your own mini-book of sea life!
Take All Fish Faces with you on a trip to the aquarium and see how many of the them you can find. Snap your own pictures of them if possible!
The possibilities are endless and I can't wait to formally integrate the book into our ocean unit study!
How to Add the Book to Your Library
You can order your copy of All Fish Faces: Photos & Fun Facts About Tropical Reef Fish from the author's website or from Amazon.
When you buy directly from the author, you can get a 20% discount by emailing her!
Find out more about that on her website here.
If you are in the United States or Canada, you can also enter to win a free copy of the book below!
Simply fill out the form to be entered!
More Fish Face Fun
Be sure to follow the author, Tam Warner Minton, on Instagram and Facebook for more fish fun!
You Might Also Like