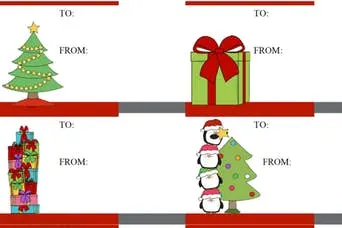 Since I consistently forget to get gift tags when I'm out, I decided to create some of my own. These free Christmas gift tags are super easy to use and are perfect for your children's gift giving efforts, as well.
Printable Christmas Gift Tags
I've made this year's tags even easier by creating them to fit standard business card size paper. That means that you can either print out the gift tags on card stock or on perforated business card sheets.
The perforated sheets are, of course, slightly more expensive, but they'll save you a ton of time since you can just punch them out instead of cutting them. Time saving is what I'm all about this holiday season.
Simply click on the image below and you will be able to download and print out your Christmas gift tags for this Friday Freebie. Enjoy!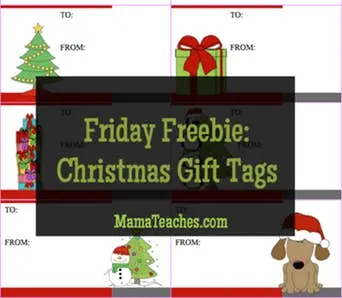 Don't forget to get your Christmas Gift Tracking list too! It's a great way to keep track of the gifts you've bought and the gifts you still need to buy!