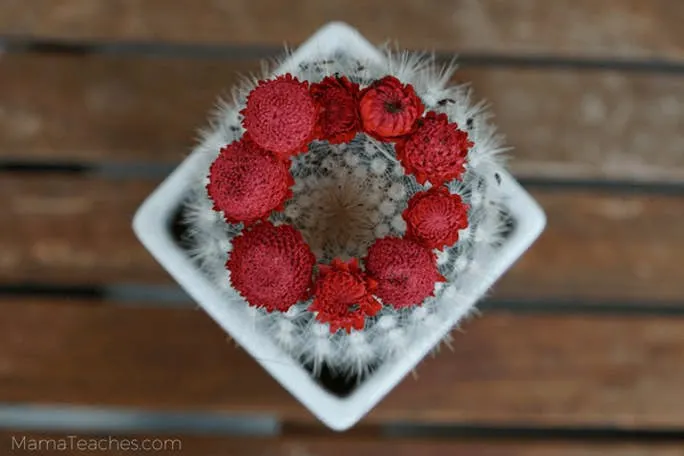 For some people, the idea of nice weather during the Christmas season is perceived as a blessing, while for others, it's an obstacle to getting into the Christmas mood. When we lived in Phoenix, Arizona, it was a challenge to feel the same "Christmasy" feeling that we were used to in Pennsylvania. 80 degree weather can do that to you.
Thankfully, there are many ways to make it truly feel like Christmas, even when the weather outside is screaming "summer" in your face.
So, if you live in a place where you feel the heat all year round, these ideas are for you. Because, thankfully, Christmas lights look just as nice on a palm tree and sleigh rides are possible on sandy beaches as well.
Decorating for Christmas in Warm Weather
The first thing to do is decorate. To get your Christmas-creative juices flowing, take inspiration from places like Hawaii, where summer seldom loosens its grip and people dress up pineapples in festive "clothes".
PERSONAL CHRISTMAS TOUCHES
Add your personal touch and showcase your favorite Christmas-themed household items, such as bedding, plates, mugs, dish towels, etc. We always put out the Christmas towels and switched out the regular coffee mugs for the fancier Christmas-y ones. And, as soon as December 1st rolled around, the Christmas sheets were on the bed.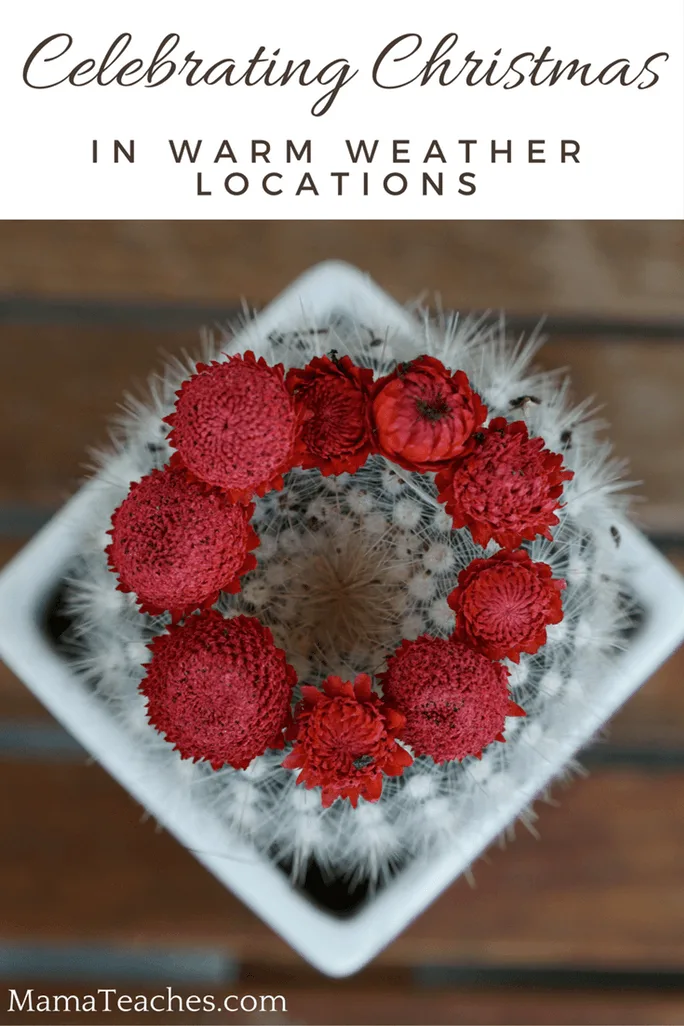 THE CHRISTMAS TREE
A Christmas tree is a must, but you can totally go for a fake one instead of paying a premium for a live tree. We actually have the same pre-lit Christmas tree that we purchased in Scottsdale the day after Thanksgiving 14 years ago.
Some of our friends opted for other creative alternatives like a succulent tree or a potted palm. A few were known to make big wreaths of succulents instead of pine boughs too.
CHRISTMAS COLORS
Infusing the home with festive warmth and sensation by introducing new throw pillows, soft blankets, and cushions in Christmas colors was a wonderful way to bring the Christmas feeling home. Adding splashes of color here and there to spark visual interest and ignite the Christmas spirit is so important for cultivating that holiday mood. Don't forget to break out the Christmas books as well! They're perfect for bringing the Christmas spirit into the home!
OUTDOOR DECORATING FOR CHRISTMAS
One of the advantages of Christmas in warm weather climates is that you can let your imagination run wild with outdoor décor and lights. Forget hanging lights in the cold weather, because warm weather locations have the upper hand when it comes to outdoor decorating. Illuminating the exterior façade of your house and yard to create beautiful Christmas light displays not only makes you feel more festive, it gets your neighbors in the holiday mood as well.
You can even go the extra mile and make the most of your pool lights. Our neighborhood association would change the lights to green and red in the community pool each December and it always made the area so festive!
HEAD OUT ON VACATION INSTEAD
Now, what if you want to travel instead of staying at home? Don't worry, there are plenty of warm options! Head to the southern hemisphere and find your perfect Christmas retreat. In Australia, Christmas falls during the first day of summer and people go for beach cookouts and diving adventures. It's a far cry from Christmas in Vermont!
If you want to travel to somewhere really extraordinary, visit Honolulu or Oahu in Hawaii to see Santa breaking waves on a surfboard. Other sunny destinations that are gaining popularity are Puerto Vallarta (Mexico), Punta Cana (Dominican Republic), Cartagena (Colombia), Canary Islands (Spain), Dubai (UAE), Georgetown (Malaysia), and Bali (Indonesia).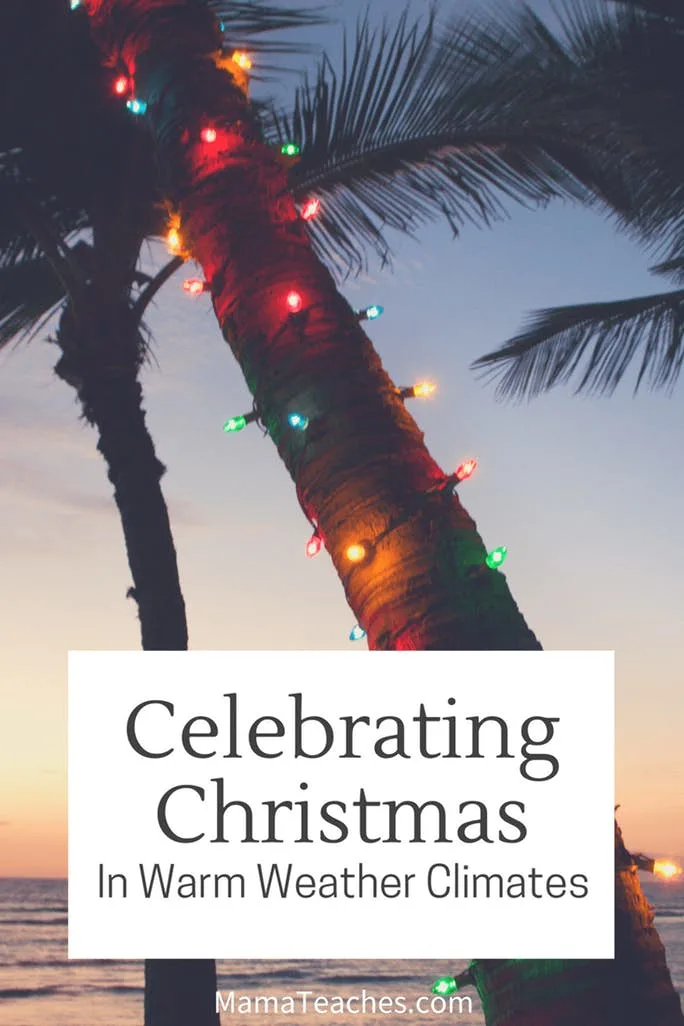 Just be sure to make reservations early, because many people flock to the islands to witness the magic of a warm Christmas. Good hotel bargains can be made at the last minute, but it's risky business!
Also, expect the price to be a bit cheaper in countries that don't celebrate Christmas!
MAKING THE MOST OF A WARM WEATHER CHRISTMAS
Of course, you do not have to travel far to have family fun. Play a Christmas movie and watch it with your kids on a lazy afternoon. Have a Christmas pool party with Santa at the grill. Go to the beach and build a sandman instead of a snowman.
So, lather on some sunscreen and don your festive clothes to turn on your Christmas mood. And from all of us, have a very Merry Christmas!