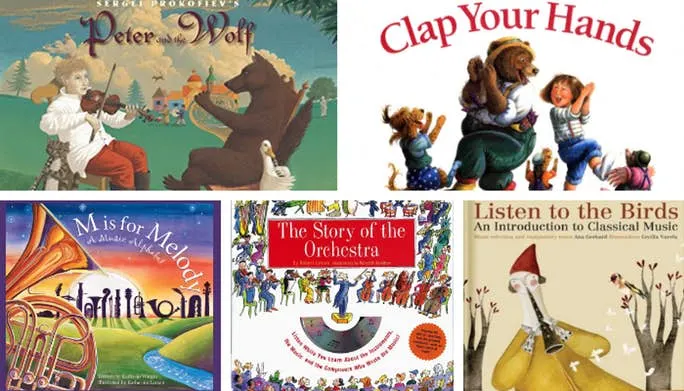 This article contains affiliate links to things that you might like.
Little Miss is so excited to begin ukulele lessons this school year that she's been reading up on children's books about music for the last few weeks.
Everything from orchestra instruments to lessons about some of the great composers have been on her reading list.
While I was helping her put together books that she might enjoy exploring on her musical quest, we came up with 15 must-read books that every music lover should experience.
Check out our list below and let us know which ones you've tried or which ones we should add to our list!
Must-Read Children's Music Books
What books would you add to the list that we forgot?
Leave a comment below and let us know!
We're always excited to learn about new children's books!
Be sure to check out our review of Gentle Guitar, a great online guitar class that Little Miss loved last school year!
It was fabulous and what has spurred her on to wanting to learn to play the ukulele!
Interested in learning more about learning to play the ukulele?
Watch for our upcoming ukulele series this fall!