Does the Cornhusker State interest you?
Check out these fun facts about Nebraska!
Nebraska became the 37th state to join the union in 1867.
It lies in the Midwestern part of the United States known as the Great Plains.
South Dakota, Wyoming, Colorado, Kansas, and the Missouri River all border the state of Nebraska.
Did you know that Nebraska is the only triple land-locked state?
What does this mean?
Well, this means that in order to reach a large body of water, such as an ocean, gulf, or bay, one must travel through at least three states.
Wow!
Nebraska also goes by the name of the Cornhusker State.
Why is this?
For starters, a lot of corn grows in Nebraska.
With that said, in earlier times, settlers had to husk all of the corn by hand before it could be processed with any type of machinery.
This truth gave Nebraska its nickname: the Cornhusker State!
What is neat about this nickname is that the University of Nebraska uses it for their football team, the Nebraska Cornhuskers.
Now, that's awesome!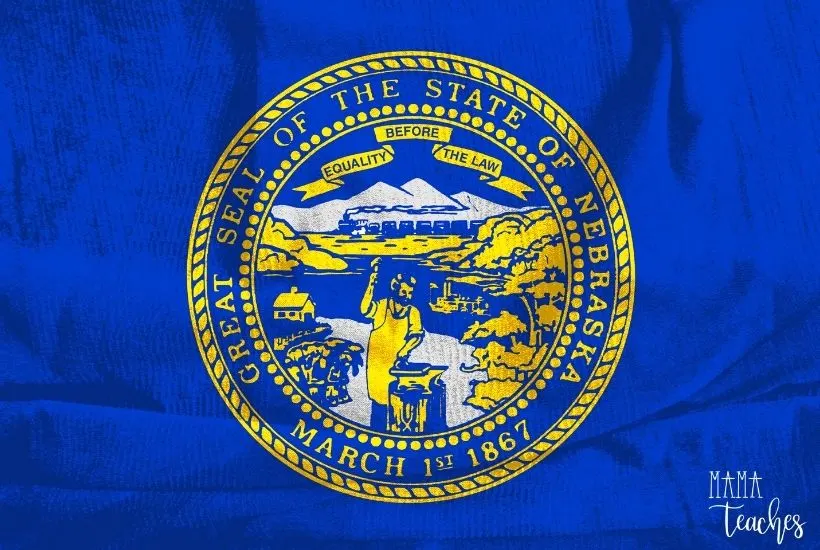 This article contains affiliate links to things that you might like.
What else can we learn about Nebraska?
Keep on reading to find out!
Nebraska Facts for Kids
Nebraska is the Birthplace of Kool-Aid
In 1927, a man named Edwin Perkins created the most popular juice drink we know of today as Kool-Aid!
Originally, the soft drink syrup was called Fruit Smack.
Once it was modified from a tasty liquid to a powder for shipping purposes, Kool-Aid was born.
Kool-Aid actually became the official soft drink of the state of Nebraska in 1998.
How kool is that?
America's Largest Hand Planted Forest is in Nebraska
Nebraska has the largest hand-planted forest in the United States.
The National Forest at Halsey spreads across more than 90 thousand acres of land!
To encourage tree planting annually, Nebraska created a state holiday to encourage tree planting.
This holiday is known as Arbor Day.
We celebrate Arbor Day on the last Friday of every April.
To observe this holiday, people gather and plant trees all over the country.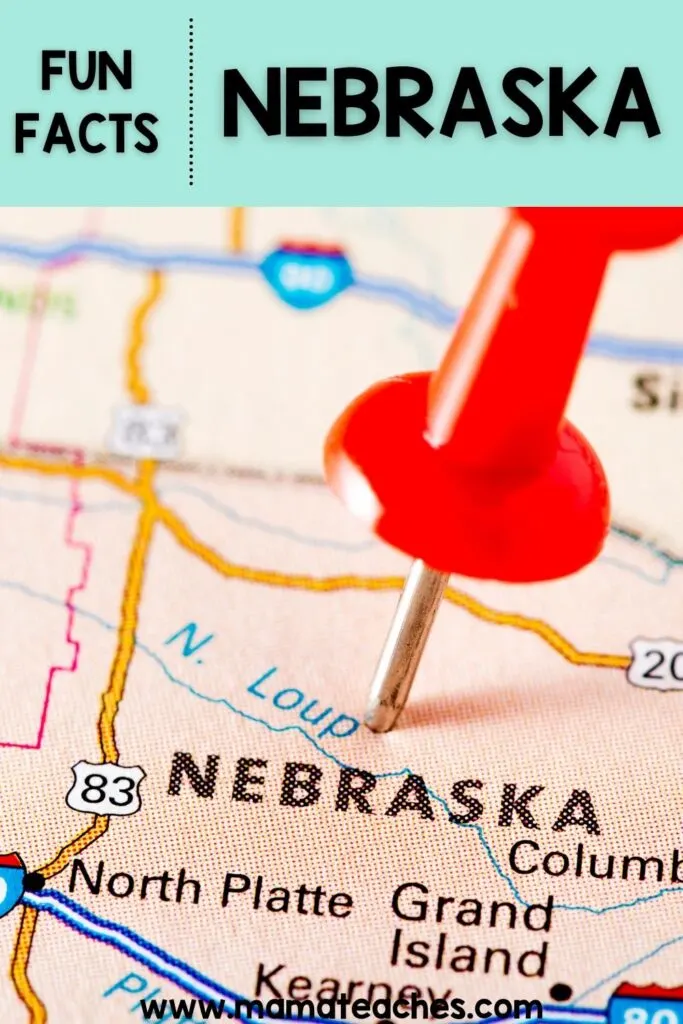 Nebraska is Home to the Biggest Indoor Rainforest in the United States
The Lied Jungle is America's largest indoor rainforest.
Located at the Henry Doorly Zoo in Omaha, Nebraska, this inside rainforest takes over 1.5 acres of land.
Featuring all types of flowers, plants, trees, and animals, the Lied Jungle represents rainforests from places like Africa, Asia, and South America.
Incredible!
There is a Statue of Chef Boyardee Standing in Nebraska
A six-foot-high bronze statue of Chef Boyardee stands tall in Omaha, Nebraska.
Representing Hector Boiardi, an incredible chef, this life-size structure is a true symbol of the American dream.
The Chef Boyardee statue is perfect for visitors to snap photos with.
Wow!
Interesting Facts About Nebraska State
Nebraska may seem like a simple state with small towns and lots of land, but the truth is that the Cornhusker state is full of fun historical developments and unique places to see.
With the start of Arbor Day, the creation of Kool-Aid, and the biggest indoor rainforest in America, the state of Nebraska sure does have a lot going on!
Do you have some fun and interesting facts about Nebraska that you would like to share?
Tell us!
You May Also Like…