It's not enough to teach your high schooler simply the basic subjects. They need more. Adding a College and Career Readiness curriculum to your homeschool lessons is the best way to ensure they have the knowledge they need to succeed in the world after they graduate.
I have been compensated for my time to write this post. All opinions are my own.
Teaching College and Career Readiness
While adding a college and career readiness curriculum to your lesson plans sounds good, where do you even start?
Figuring out what to include, how to teach it, and keeping your teen engaged throughout it all is a lot tougher than it may seem.
That's why we chose to go with the Mr. D Math College and Career Readiness self-paced program.
If you've ever looked for curriculum options on this site, you know that we are huge fans of Mr. D Math. We've used the ACT Prep with my son with dyslexia, taken the self-paced ASL course, worked our way through their running program, and more. Mr. D Math is so much more than just math programs (although those are phenomenal, too!)!
You can even check out Mr. D's A+ Parents Podcast – it's a great resource for parents!
So, when I realized there was a College and Career Readiness program we could take too? It was a no-brainer.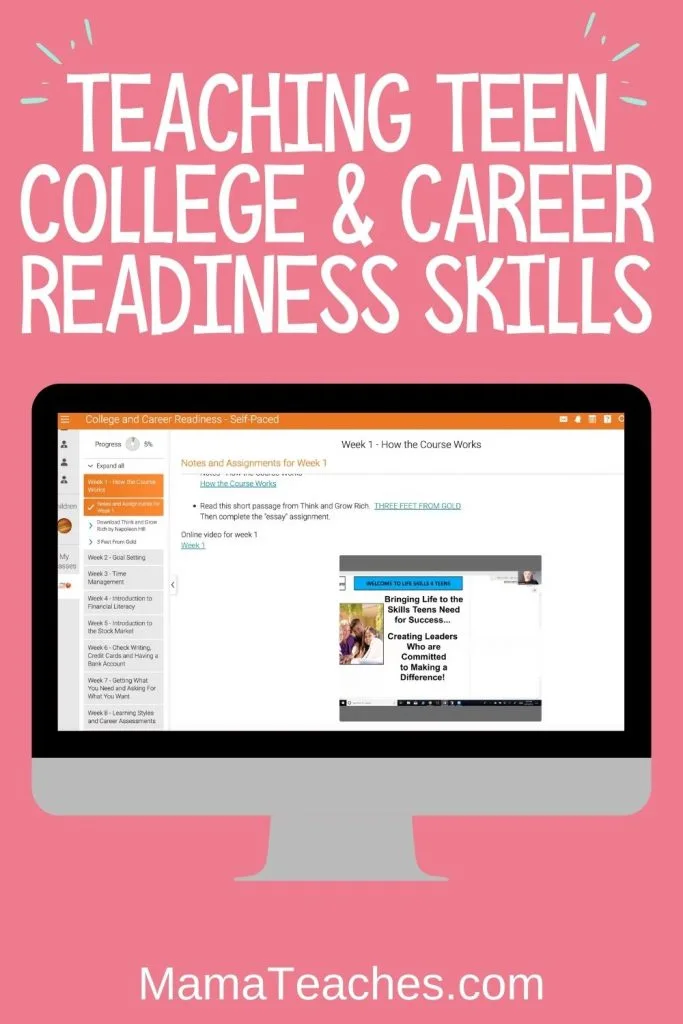 What Makes the Course Stand Out
There are a lot of homeschool curriculums out there. A lot. And while the majority of them genuinely care about teaching students and providing a good curriculum, not all of them meet the mark.
That's not the case for Mr. D Math.
As with all of the Mr. D Math classes, the College and Career Readiness course provides a ton of well-thought-out, well-presented information in formats that teens can relate to.
The course covers:
Goal Setting
Time Management
Financial Literacy
The Stock Market
Check Writing
Credit Cards
Bank Accounts
Getting What You Need
Asking for What You Want
Learning Styles
Career Assessments
Researching Companies and Universities
Financing a Car
Specialized Knowledge
Resume Writing
A Virtual Career Field Trip
A Virtual College Tour
Managing Life Like a Business
In other words, it covers everything your high schooler needs to know to be ready to attend college and enter the workforce.
How the Course Works
The course is divided into weekly lessons that focus on a specific topic. There is typically a class video, questions to think about and consider, and a project or challenge.
It's presented in such a way that teens stay engaged. There are no pages of text that they need to scroll through endlessly. No monotone or boring videos are included. And no pointless activities are assigned.
Instead, each lesson is on point with what they need to learn and presented in a fun, conversational way.
Teens are being talked with – not at. If you have teens, you know that they don't often respond well to being talked at.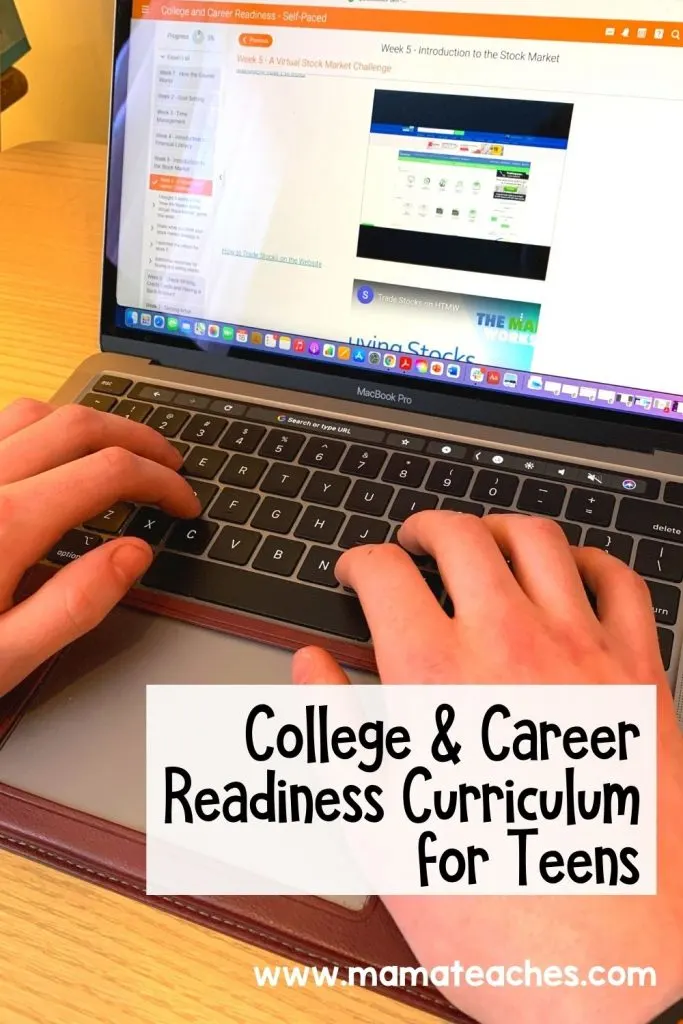 What We Thought of the Career and College Readiness Course
My high school senior is not very talkative, so getting him to engage with a curriculum can be challenging. However, that wasn't the case with the Mr. D Math College and Career Readiness class.
When asked what he thought about the class, he said, "It's filled with information that I definitely need to know before going to college and start working. I had never really thought about understanding my learning style and how that might translate into what careers will be best for me, but it makes a lot of sense. It's a really good program, and I like that it's self-paced so it can be done at my pace and not someone else's."
Friends, that is a lot of words for him, and I couldn't agree more.
As a busy parent, one of the things that I loved the most was that the course required absolutely no prep work from me. It was a log-in, do the assignments type of course, and didn't have me running around gathering supplies or making sure he had what he needed. He could be independent while completing it – which is really the point of having him take a course like this so that he can be independent in college and his career.
I also loved that it was from Mr. D Math. There's a lot of trust that you put into the curriculums you use, and Mr. D Math consistently delivers high-quality content. That means the College and Career Readiness course is a program you can trust.
How to Sign Up for the College and Career Readiness Course
If you're ready to introduce your high schooler to the skills he needs to succeed after graduation, sign-up for the self-paced class below. It's the information he needs from a source you can trust.
YOU MAY ALSO LIKE…