Learn something interesting about West Virginia by reading these fun facts!
West Virginia is known as the Mountain State and for a good reason!
Did you know that West Virginia is the only state that is entirely a mountain range?
Being part of the Appalachian Mountain Range makes WV a hot spot for outdoor lovers.
But what else makes West Virginia great?
Let's take a look at some fun West Virginia facts!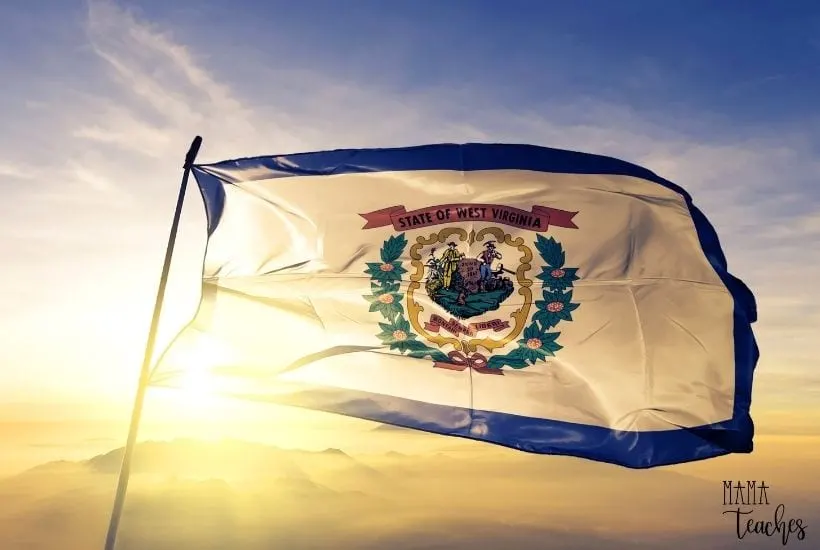 This article contains affiliate links to things that you might like.
Facts About West Virginia
West Virginia Almost Had Another Name
When WV split from Virginia back in 1863, it was going to be called 'Kanawha' in honor of an Indian tribe.
However, officials wanted to keep Virginia in the name, so it was then decided that it would be named the state of West Virginia, instead.
The World's Largest Telescope is in West Virginia
The Green Bank Telescope (GBT), located in Green Bank, WV is the largest fully steerable telescope in the world.
It weighs just under 17 million pounds and is 485 feet tall!
The Green Bank Telescope can collect data from an area of 2.3 acres.
You may be wondering what the GBT is used for.
Well, just about anything relating to radar, astronomy, chemistry, and physics.
Head on over to the Green Bank Observatory to see the GBT in person!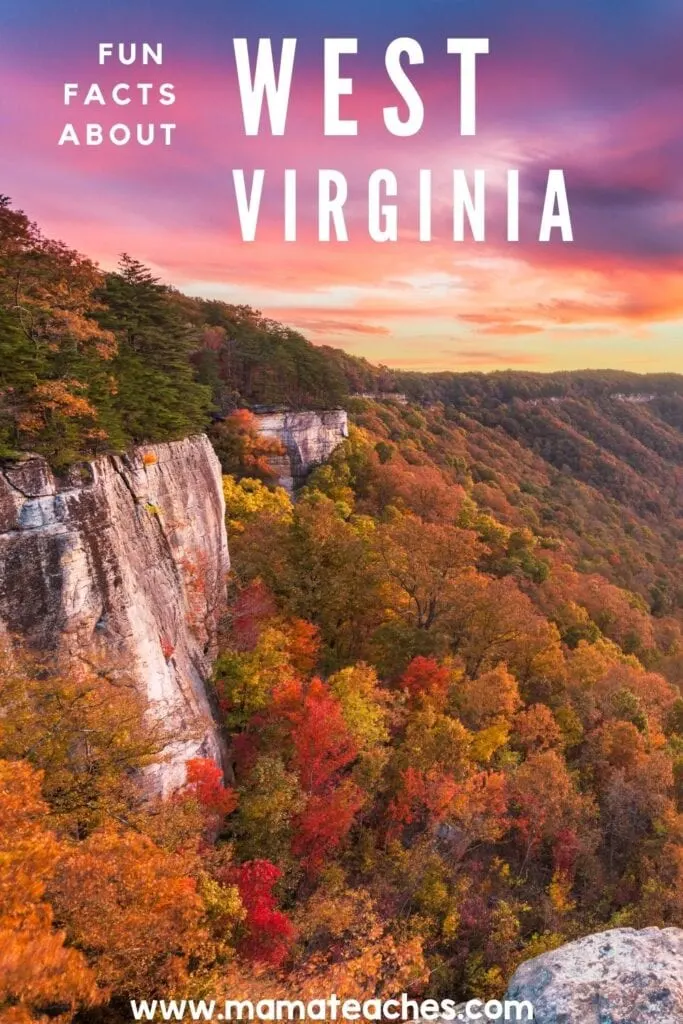 West Virginia is Home to the Longest Steel-Arch Bridge in the United States
Spanning across the New River Canyon in Fayetteville, WV is the New River Gorge Bridge.
The New River Gorge Bridge is 3,030 feet long making it the longest steel-arch bridge in the western hemisphere!
It is also the second-highest steel-arch bridge in the world!
What's even more fun, is that there is a whole day that recognizes the bridge in October.
Bridge Day is on the third Saturday of October every year.
On this day, the bridge shuts down to car traffic, so pedestrians can see the sights, base jump, or even parachute off of the iconic bridge.
Wow!
A National River Flows Through West Virginia
The New River (yes, the same one that runs beneath the infamous New River Gorge Bridge) was declared a National River in 1978.
A few years later in 1998, it became a National Heritage River.
The New River is about 320 miles long, runs south to north, and contrary to its name, is not new at all.
The New River has been around for millions of years and is actually one of the oldest rivers in the world!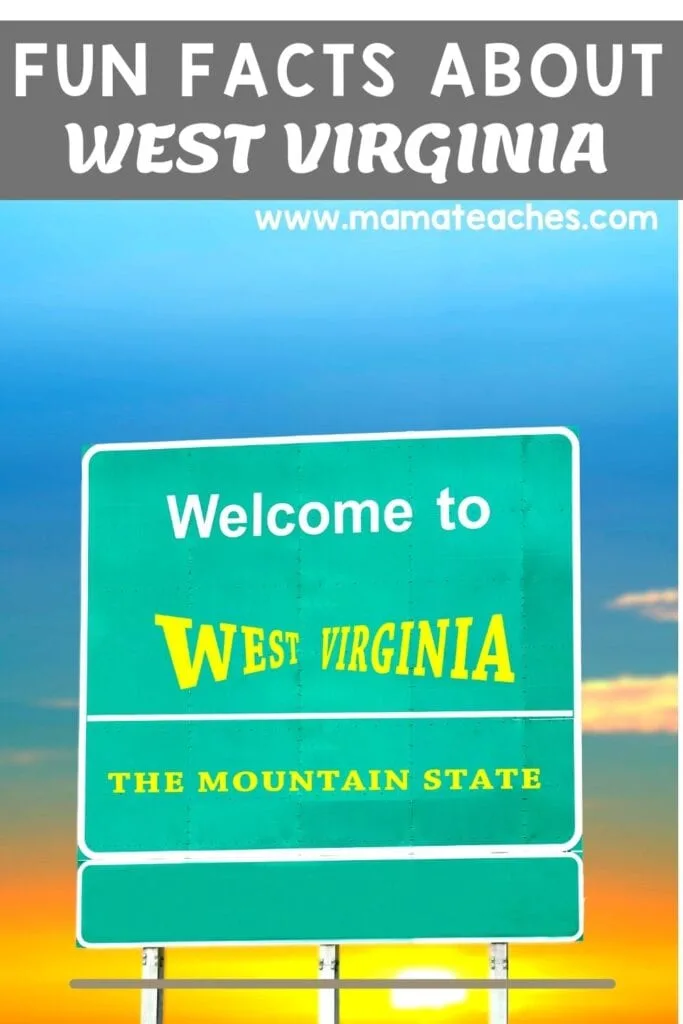 America's Resort is in West Virginia
The Greenbrier Resort in White Sulphur Springs, WV is America's Resort.
It has been around since 1778 and is a National Historic Landmark.
The first guests of the Greenbrier initially came to take a dip in the natural mineral springs.
It was believed that the waters could rejuvenate and restore health.
Since then, the Greenbrier has accommodated a number of influential people including 27 US presidents, royalty, and other notable guests.
West Virginia Fun Facts For Kids
The Mountain State sure is unique.
With its giant telescope, longest gorge bridge, and healing sulfur springs, West Virginia is one special place!
Did you know any of these facts?
Which fact did you like best?
Do you think you'd like to visit WV?

You May Also Like…