Make the most of your budget during the holidays with this holiday gift guide for homeschoolers with gifts under $25!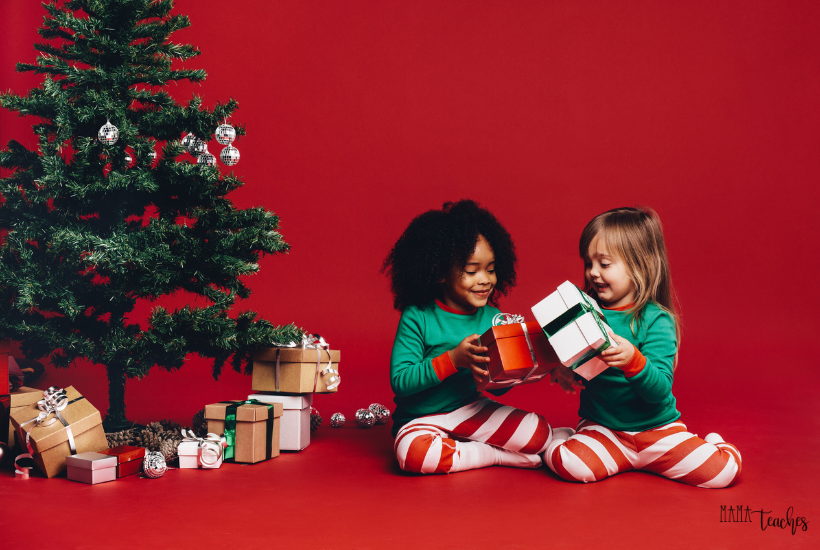 Don't worry! This holiday gift guide for homeschoolers includes a little bit of learning, a little bit fun, and a whole lot of holiday savings.
All of the items featured below were listed at under $25 at the time the gift guide was published.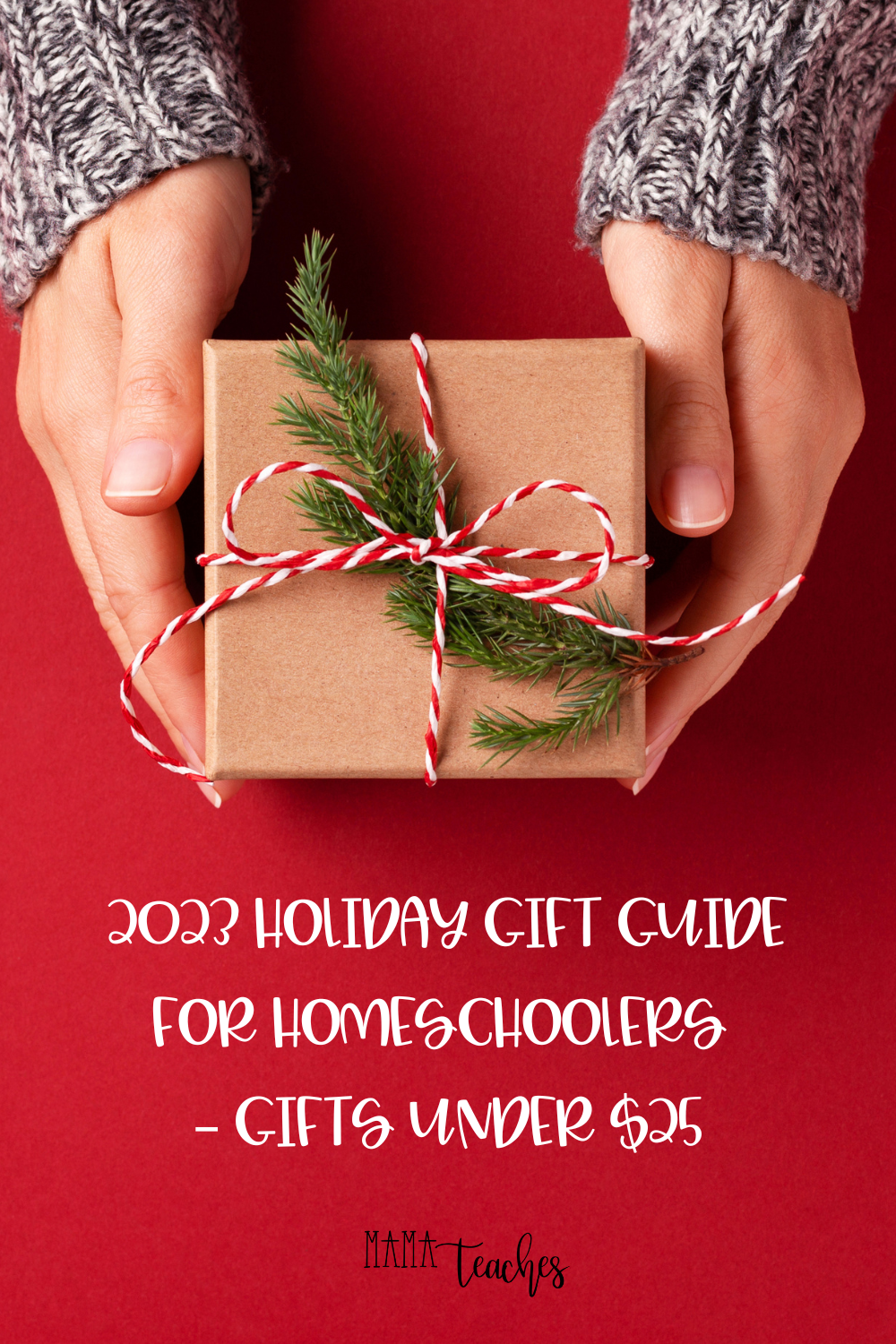 This article contains affiliate links to things that you might like.
HOLIDAY GIFT GUIDE FOR HOMESCHOOLERS – GIFTS UNDER $25
1.Minecraft, this LEGO Minecraft Mushroom House set is the perfect way to combine learning and fun!
You might also want to check out the 10 Gifts for Minecraft Lovers for more inspiration.
If given the choice to do science or any other subject, my kids always choose science.
They love learning about circuits and electricity, so the Snap Circuits Kit is a great way to ignite their curiosity.
Who keeps the ocean clean? The mermaid!
Your kids will love these funny (and often corny) jokes as much as mine do!
It's a great way to work in discussions about language and laugh while doing it.
The best part? This book is under $5!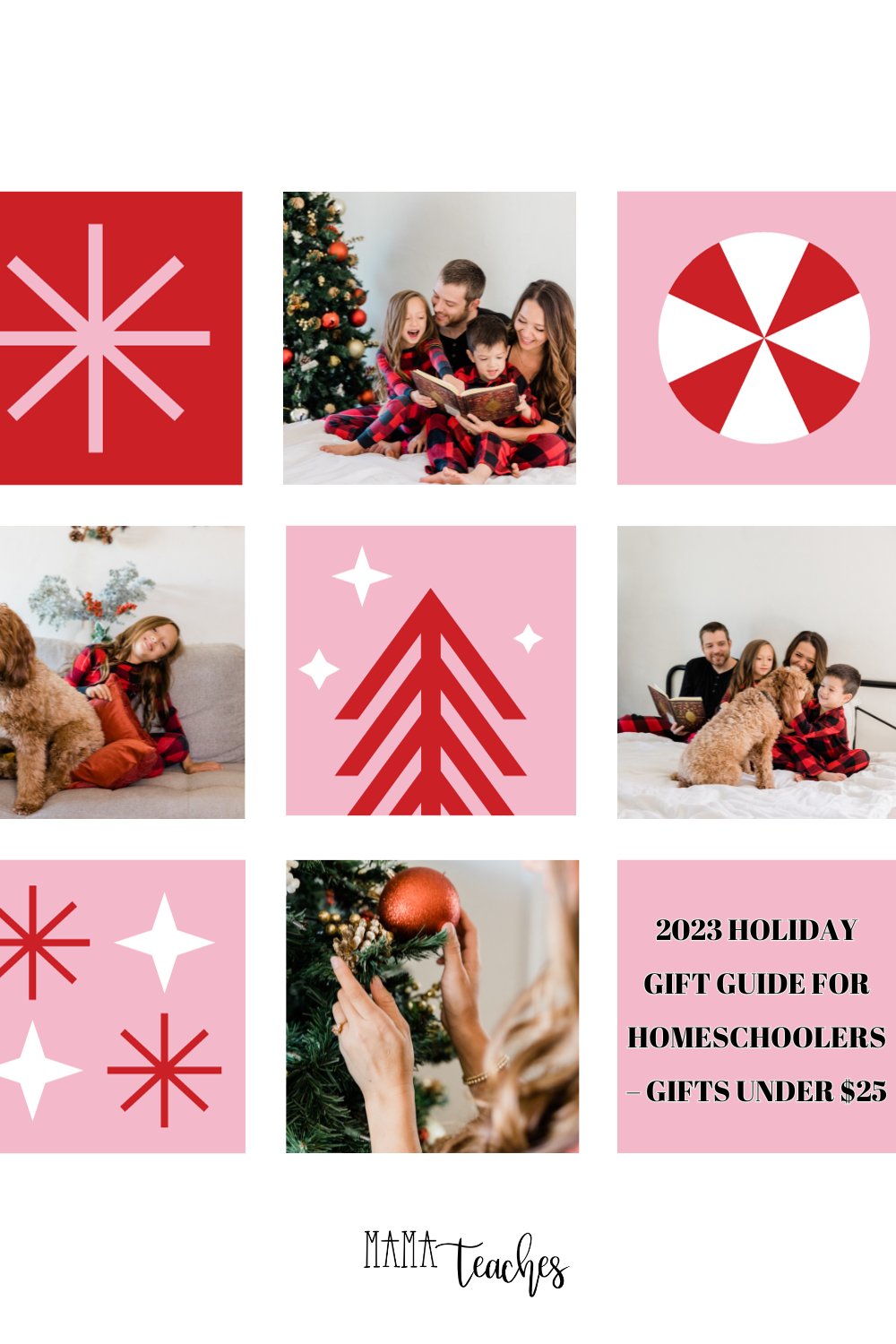 I first learned how to play Mancala when I was teaching a kindergarten class about…well, let's just say it was many, many years ago.
Last Christmas, we got Mancala for our kids and it has been, by far, the most popular board game in the house.
It's simple to learn and is a great way to reinforce counting and strategy.
Little Miss says she likes it because it makes her think and because when we play it's "special one on one time with Mom."
Since there are only two players for this version (there is a four-player version also), it definitely is good for quiet time with each child.
It's true, I'll admit it. During the winter months, we often use Just Dance as our PE.
Not only is it a good workout and great practice for coordination skills, but you will most likely end up laughing so much that it will be an instant mood-booster, as well.
We use the regular Just Dance, but there are some songs on there that I don't think are entirely appropriate for young kids – hence why I'm including the Disney version on this list instead.
This is truly one of the neatest water bottles ever.
You press the button in the back and tilt it to drink.
To close it, simply stop pressing the button.
Virtually leak-proof, it holds 24oz of water, and is a great way to encourage kids to drink up.
It's also perfect for those co-op or gym days.
My boys go to a Parkour gym every week for a very neat homeschool class and they need sturdy, leak-proof water bottles. These are a fantastic option.
I also really like how it cuts down on dishes throughout the day.
Instead of using a new cup or glass, we use our water bottles and keep track of how many times we fill them up. It's a great gift option!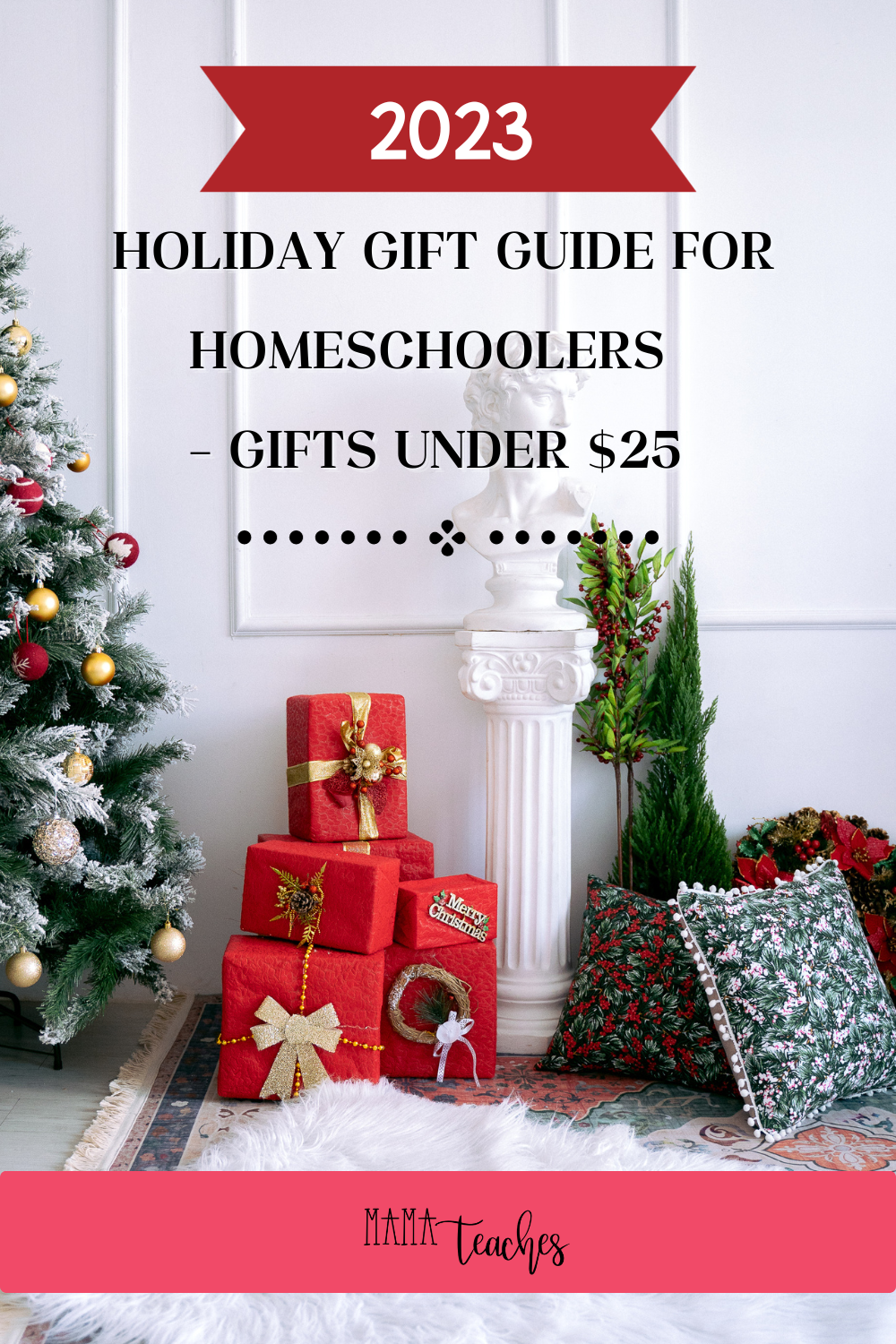 We do a lot of online classes, and the kids enjoy using TeamSpeak.
When they're working on their Minecraft Homeschool lessons, they need comfortable, durable headphones with a microphone.
We have been through a lot of different brands, different styles, and different price points.
These have survived the longest.
In fact, they're still going strong after almost a year – which is truly a record for headsets around here.
They're also the most comfortable.
The microphone works great and even the six-year-old can adjust them so they fit her head. If your kids wear headphones a lot, these are a must-have.
These adorable 8GB flash drives are not only fun, but they're also great for storing homeschool work, music, pictures, and more.
They make a great stocking stuffer and will get a lot of use throughout the year!
Gift cards might seem impersonal, but my kids love them.
They can use them for apps, music, and books on the Kindle.
Not to mention, they can use them with other gift cards they get to get things that they have been saving up for.
If you're running short on time, Amazon also has E-mail Gift Certificates that you can print out or send directly to the recipient.
They're perfect for those last-minute gifts for everyone on your list!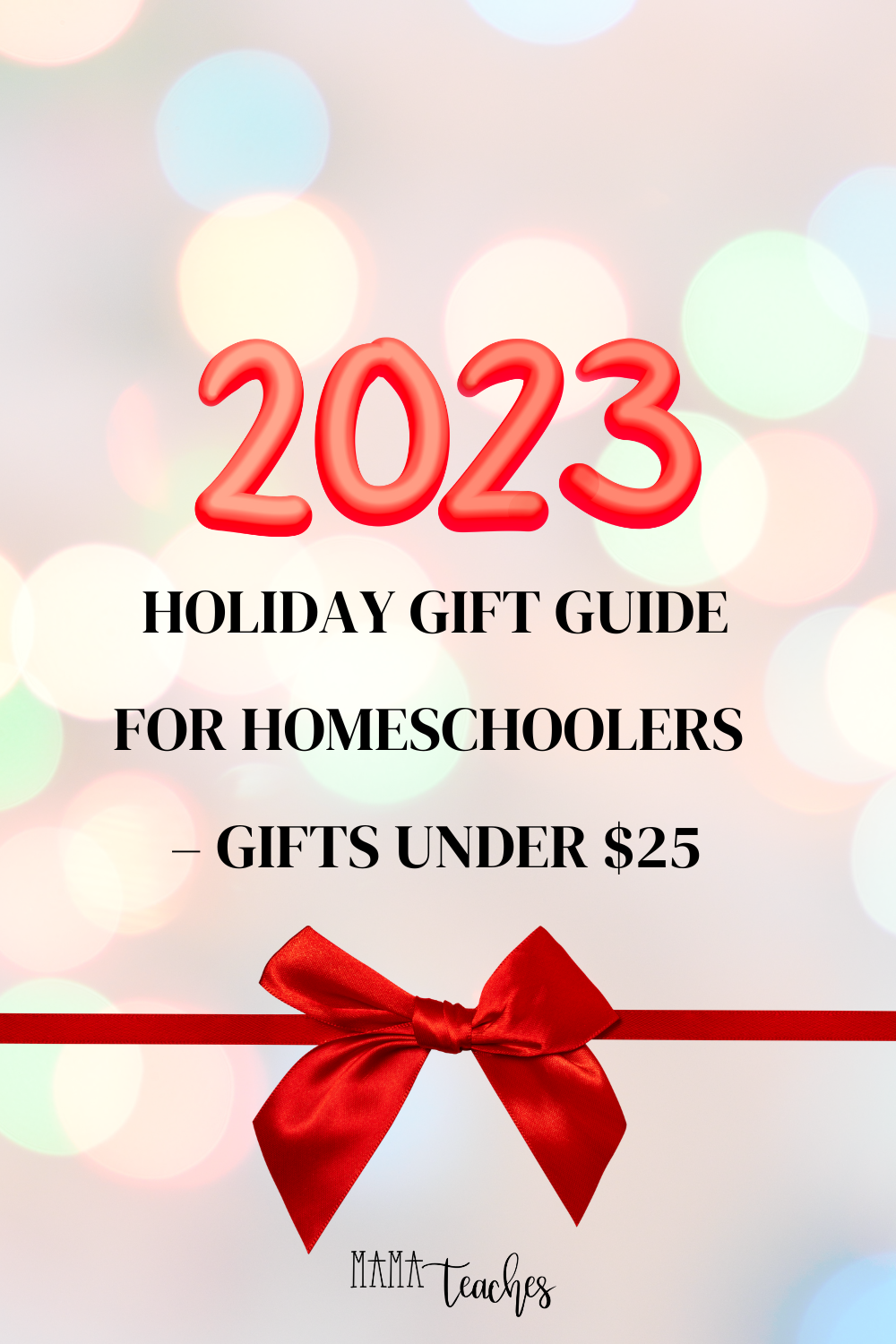 Geodes are so much fun!
They're a great science experiment and kids love to discover what's inside.
Break out a handheld magnifying glass after you break them open for even more fun!
This set of four makes for multiple smashing sessions of fun.
Every homeschooling family has a world map or a globe somewhere in their house, but I guarantee they don't have a globe like this.
This grapefruit-sized globe floats using maglev technology.
The whole family will be spellbound as it rotates on its invisible axis.
You can also use it for school when studying history or geography. Simply draw on the globe with wet or dry-erase markers.
It wipes right off.
When a set of plastic pattern blocks came with a kindergarten math kit, I thought we would use the blocks for the lesson and be done with them.
It turns out pattern blocks are utterly addictive.
This set of 155 blocks is made of wood instead of plastic. It's nice enough to leave out on the coffee table for everyone to play at odd moments.
When my kids were younger, pattern blocks would keep an early elementary child busy and quiet for 20 minutes while I worked with another child.
We still use pattern blocks as brain breaks. Even high schoolers love playing with them.
This is a simple but genius art/math toy.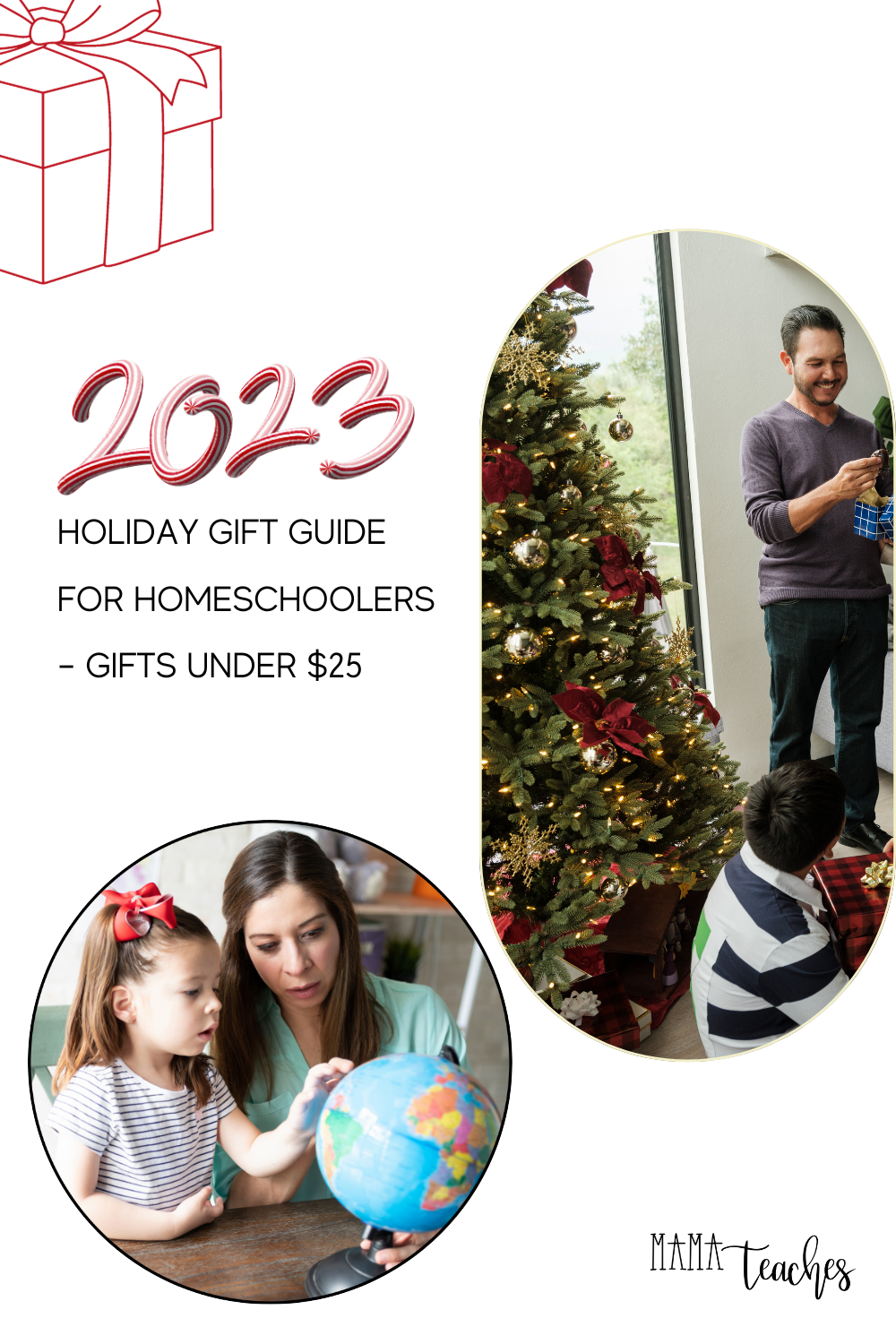 The Spirograph is a classic for a reason.
All you need is paper, a set of colored pencils, and a spirograph kit and you can make amazing designs.
The spirograph does take higher level fine motor skills. If you have younger children, try the Spirograph Junior set.
One Christmas my friend bought our family a box of international snacks. My kids went crazy for them!
We tried one every day and voted on our favorites.
We ended up purchasing a subscription so we could try snacks from a different country every month.
While you may not want to commit to a snack-box subscription, you can try out snacks from around the world with this gift box.
This box is sure to be a hit because every item is sweet!
Keep track of your travels around the US with this scratch-off world map.
When you visit a state as a family, scratch it off.
It's a great way to keep a record of your family travels and encourage new adventures.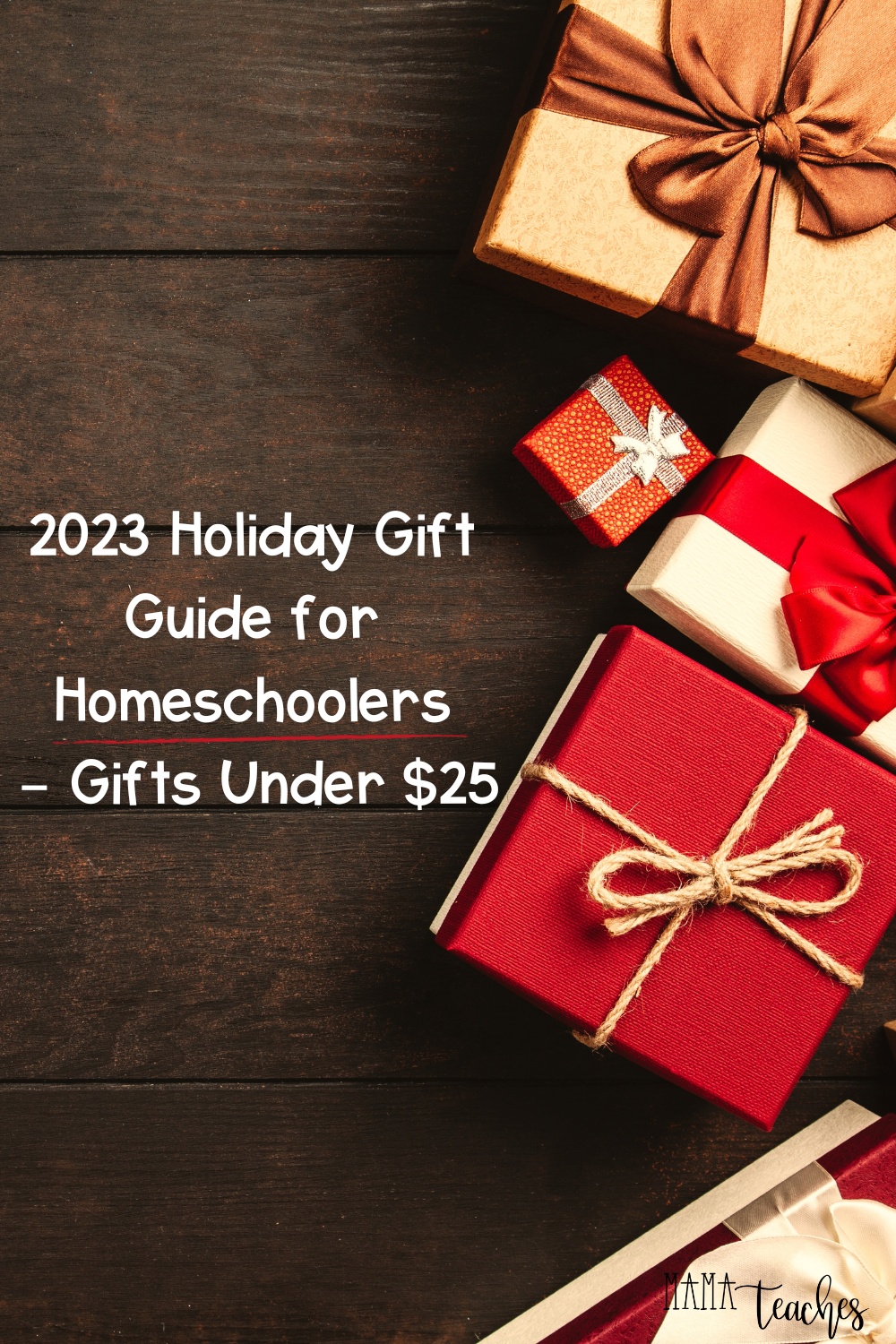 Holiday Gift Guide for Homeschoolers
This 2023 holiday gift guide for homeschoolers is packed with ideas that will fit any budget.
Whether you are shopping for a family gift or gifts for individuals, this holiday gift guide for homeschoolers has something for everyone.
You May Also Like: