Give your child the gift of freedom – freedom to explore their creativity, that is! Here's how handmade crafts can help make that happen!
Are you looking for creative craft tutorials to help your kids develop their creativity, find their passion, and express themselves?
Elevation Handmade's Makers Club Membership is the perfect resource!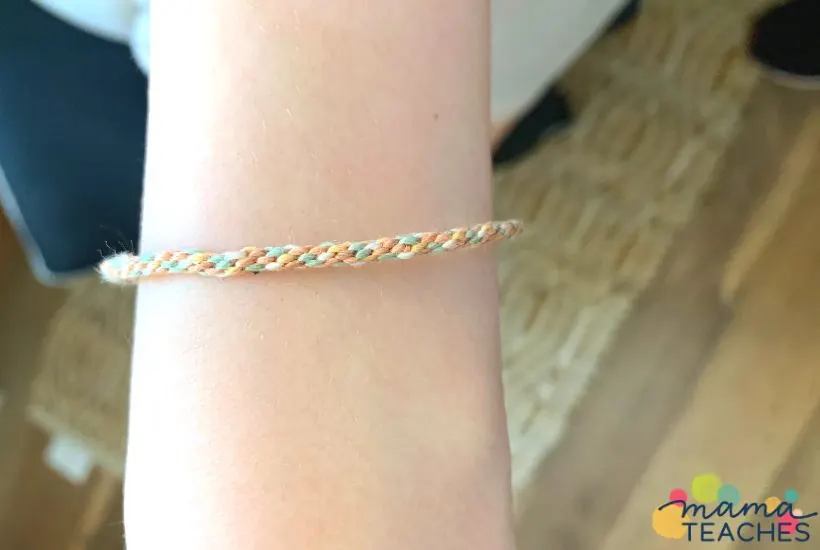 Disclosure: I was compensated for my time to write this article. All opinions are my own.
With a Makers Club Membership, children can explore a wide range of different projects that will nurture their imagination and allow them to create something unique.
It's an amazing way to foster problem-solving skills while having fun at the same time.
Read on to learn more about how a Makers Club Membership can benefit your family and why we enjoyed it so much!
What It Is
Elevation Handmade's Makers Club Membership is a fantastic resource for creative craft tutorials in a safe setting.
It offers kids the chance to explore a variety of materials and make unique projects using detailed instructions and step-by-step videos.
It will help children unlock their creative potential, discover their passions, and find new ways to express themselves. (We LOVE that!)
With a Makers Club Membership, kids will never run out of ideas or be short on inspiration.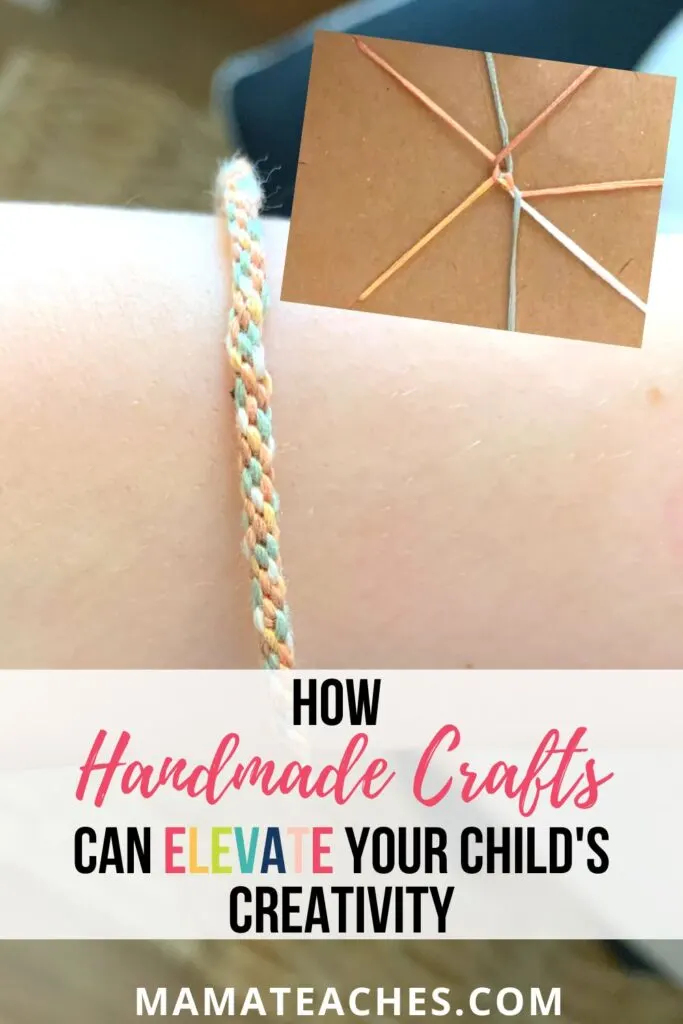 What's Inside the Makers Club
The Makers Club Membership provides access to kid-friendly crafting tutorials with new content added monthly.
Each tutorial contains comprehensive instructions and helpful tips to ensure that even beginners can create beautiful projects with ease.
The Makers Club also features fun virtual badges that kids can earn by making crafts.
Not only are they fun, but they are a great way to motivate kids to try something new and expand their crafting horizons!
Purposeful Crafts
Kids who join the Makers Club have the opportunity to explore a world of creativity!
With access to countless crafting tutorials, they'll always have something new and exciting to do, while discovering what they're passionate about.
If they are passionate about sewing, the sewing tutorials help them improve their skills. Plus, it's a great tie-in for a unit on The Little House on the Prairie!
For kids who are social butterflies and love their friends, the easy friendship bracelet tutorial can't be beat. This was our favorite project and could be used when talking about social-emotional development.
Here's a super-quick video of how we made our friendship bracelet! (You'll have to subscribe to The Makers Club to get the complete directions – in a much more slowed down version of instruction of course!)
Parental Encouragement Meets Creativity
The Makers Club is a great way for parents to encourage their children's artistic interests while providing them with a safe and educational space in which to express themselves.
The videos are easy to follow, and parents can safely have their kids watch them unsupervised.
I know that when my kids were little, I was always super reluctant to let them on YouTube because there were so many videos that were not kid-safe.
Elevation Handmade's platform is completely gated, so your kids will never accidentally run across a video that they shouldn't see!
Homeschool Elective
While the Makers Club can be used by any child, whether they are homeschooling or not, it is especially great to use as a homeschool elective.
If your child needs a fine arts or home economics style course, the Makers Club could fill the slot.
The variety of practical skills they will learn by completing the projects makes the membership a must-have.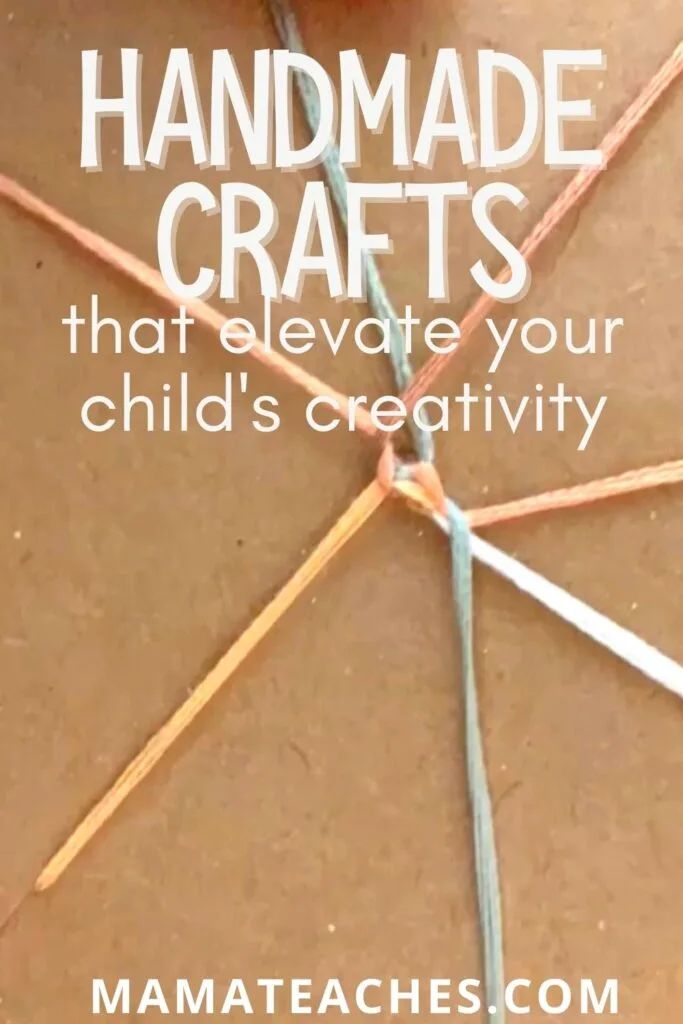 Lifelong Skills Through Crafts
So if you're looking for a fun and educational way to nurture your child's creative spirit, be sure to check out Elevation Handmade's Makers Club Membership!
It's the perfect way for kids to explore their talents and discover what they're passionate about.
With a Makers Club Membership, your child will have the tools and instruction needed to create beautiful projects that express who they are and what they love.
Start your maker's journey today with Elevation Handmade's Makers Club Membership!
Save 50% on a membership through July 31, 2023 with the code: MAKERSCLUB50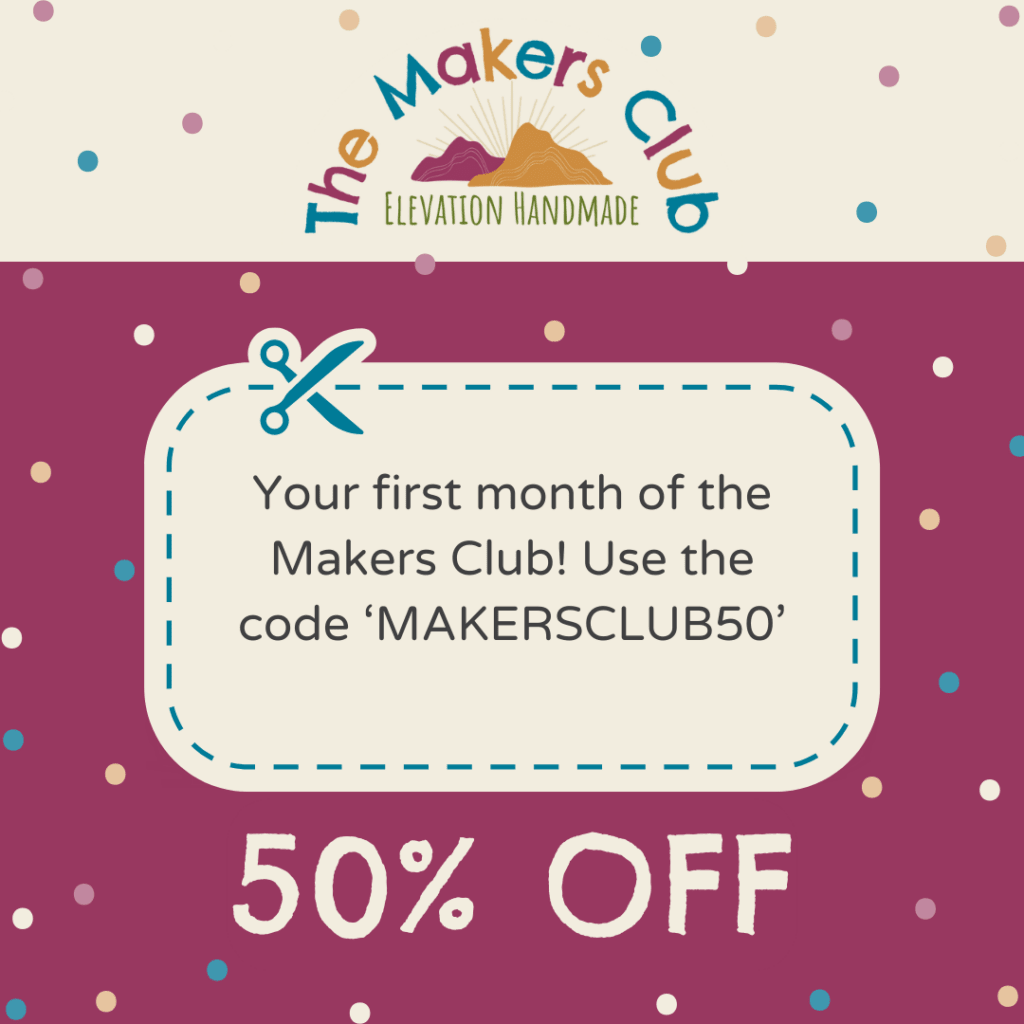 Some Craft Supplies We Used with The Makers Club
This article contains affiliate links to products that may help you with the crafts in The Makers Club at Elevation Handmade.
YOU MAY ALSO LIKE…