Slow cooker meals are a must-have in our house and these seven healthy ones are family-favorites.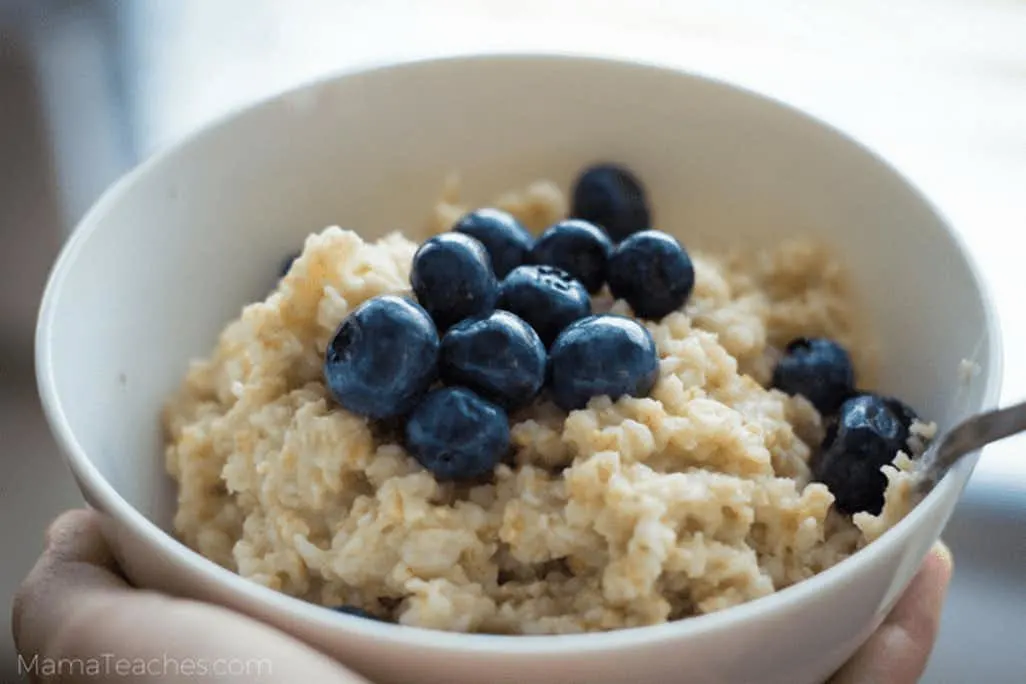 This article contains affiliate links to things that you might like.
I once baked raw tuna covered in cheddar cheese on french fries.
No joke.
It was awful and definitely made some new memories (albeit unpleasant ones) for my family.
Thankfully, my atrocious experiments stopped over a decade ago and my family has become accustomed to healthier and more nutritious meals.
They're also still slightly squeamish about tuna.
This article contains affiliate links.
One of the ways we've been able to turn our eating around is with the help of the most ingenious kitchen appliances ever to be invented – the slow cooker.
With five us in the family, we have a large slow cooker to accommodate everything from a whole roaster chicken to a ton of soup that gives us plenty of leftovers.
While we don't use it every day, it does make meal prep so much easier and keeps us from using the oven too much.
Here are seven healthy slow cooker meals that regularly make their appearance on our family's meal plan.
Give them a try and let me know what you think!
EATING HEALTHY SLOW COOKER RECIPES
We usually switch up the beef for ground turkey and I save up my carbs for this hearty, bean laden meal.
It also freezes nicely, so package up the leftovers in single serving containers and freeze them to take to work.
Be careful not to top it with a ton of cheese or sour cream though if you're looking for a healthier alternative.
It really doesn't get any easier than this recipe for a whole roaster chicken.
We typically get two-three meals and homemade broth from one chicken.
After it's done cooking, I take all of the meat off and put it back in the slow cooker with the herbs.
I then fill the slow cooker with water and let it cook on low overnight.
The next morning, let it cool and then strain the broth for an instant and yummy soup base.
We usually use the leftover chicken from the recipe above to make chicken tortilla soup the next night.
Not only have we made the broth, but there's plenty of chicken, as well.
This soup can have as much or as little kick to it as you'd like; simply adjust the amount of peppers that you add to the recipe.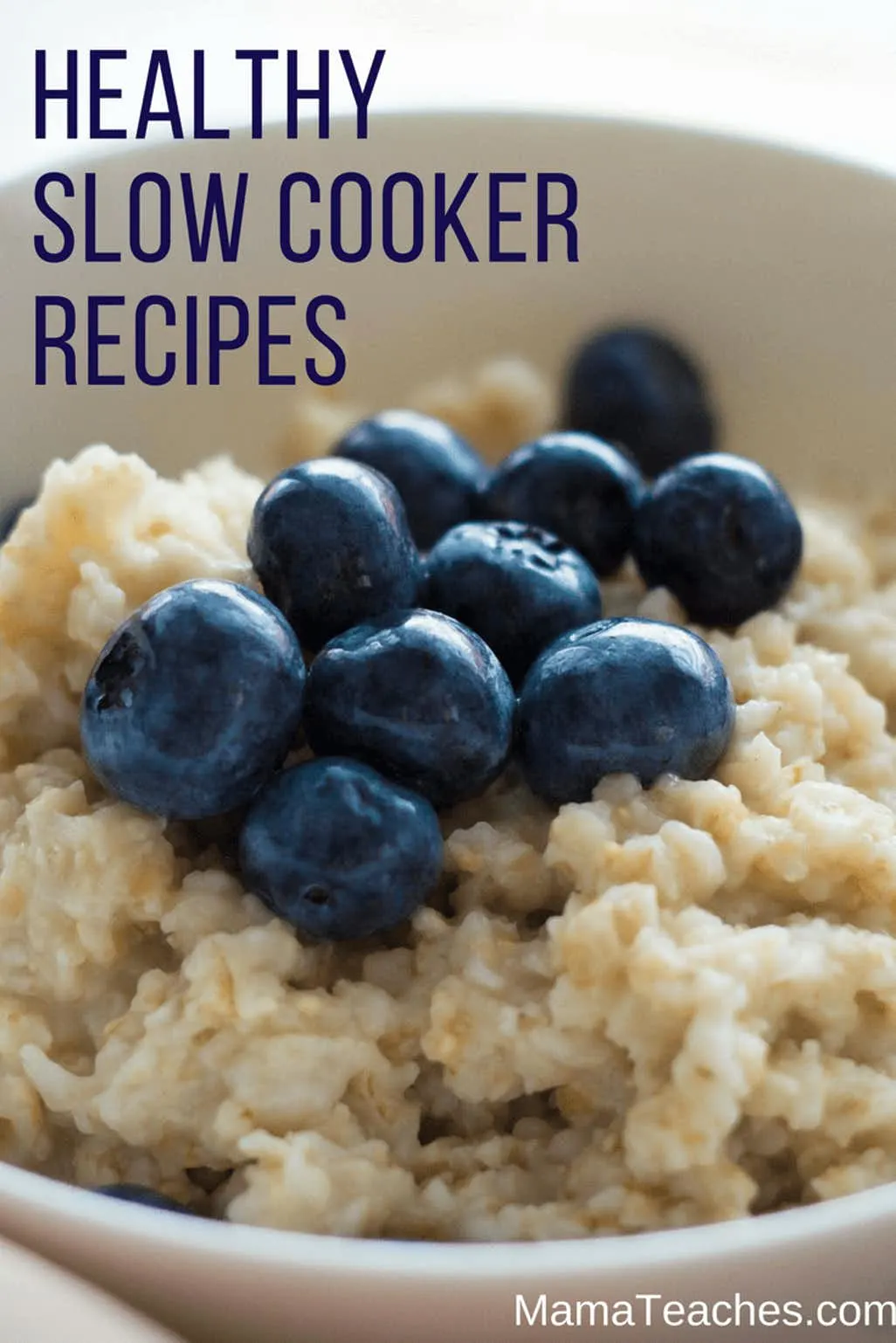 My teenager loves hot, spicy foods.
The hotter the better and this recipe definitely delivers.
Make sure you cool it down a notch with the plain Greek yogurt and have plenty of celery or cucumber slices on hand for your side dish.
Oh, and napkins…you're going to need a lot of napkins.
I love the convenience of the slow cooker – especially when I'm half-awake and need something yummy for my belly before delving into a workout in a couple of hours.
These steel cut oats are delicious and instead of using brown sugar, I often add a small dollop of honey or agave nectar and blueberries.
It's just sweet enough and packs a powerful punch.
Since I get up around 4am each morning, there's a good three hours before the rest of the family rises.
I can quickly whip this up, put it in the slow cooker and by the time the family rises, there's a delicious, hot breakfast waiting for them.
We've found that the Aldi's organic chicken sausage is scrumptious in this!
You could also make this for a quick and easy dinner.
Have I mentioned how much I love how easy slow cooker cooking is?
Well, in case you're in doubt, this recipe proves that a few healthy ingredients can all be tossed together to create a delicious meal.
Even my kids eat the veggies in this and that says a lot.
You could serve it over whole wheat pasta or zucchini noodles for an extra veggie punch.
So, break out that slow cooker and stock up on some basic ingredients to wow your family with a healthy meal.
It's the one appliance (other than the coffee pot, of course) that I simply couldn't live without.
Unless we're going back to the tuna on french fries days that is…
Happy eating, friends!