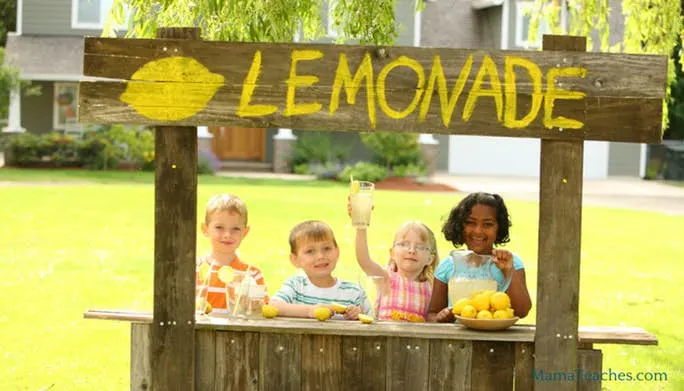 A kids' lemonade stand is something of a summer rite of passage, especially for kids in suburbia. From the moment they understand money, many are asking how to make a lemonade stand so they can have spending money for summer vacation or buy the latest game or toy.
Kids' lemonade stand projects teach so many valuable lessons. From business planning and customer service to supply and demand and money management, when kids learn how to make a lemonade stand, they're preparing for their future.
Want to help your kids lemonade stand be a huge success? Here are a few great tips!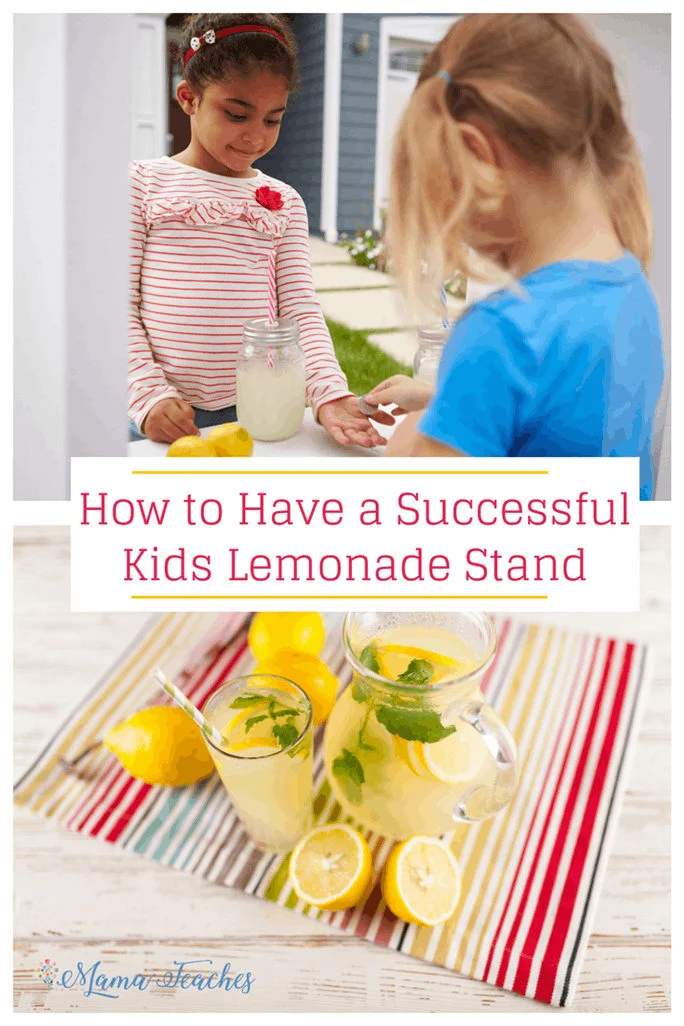 Tips for a Successful Lemonade Stand
Check Local Regulations
Before you begin, it's important to do your homework. Many communities turn a blind eye to the cute kids learning how to make a lemonade stand, but in other areas have strict regulations. You certainly don't want to be fined or shut down once you get set up.
Choose a Great Location
If you're not in a location with a decent amount of traffic, setting up somewhere else might be your best bet. Look for a spot near a neighborhood park or pool that gets lots of traffic. Be sure that you have permission to use any public or private land beforehand.
Consider Your Product
Be sure to test your recipe and make it perfect before presenting it to the public. Whether you choose to use a powdered mix or fresh squeeze lemons to make your lemonade, getting the ratios right is so important. If you want to stand out, try one of these gourmet lemonade recipes; they're not any harder to make, but they'll set you apart from other lemonade stands! Happy customers always come back for more!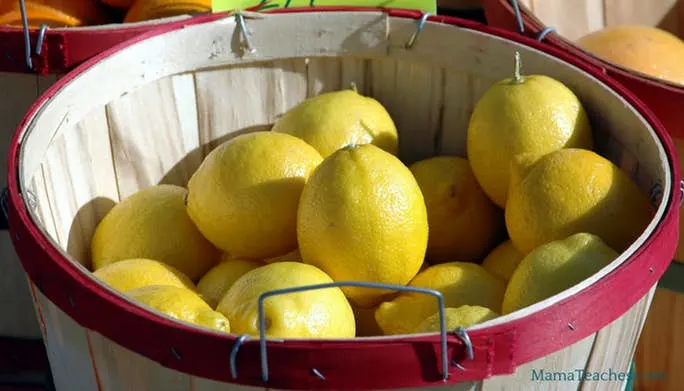 Set a Competitive Price
Be sure that you set a price that will allow you to make a profit on your expenses while encouraging people to buy. At the same time, you don't want to price yourself out if there are nearby businesses offering drinks. The cute factor of a kids lemonade stand will give some extra appeal, but cost will win out in the end.
Offer Extras and Goodies
Consider what else you can offer with your lemonade. Think about homemade cupcakes, cookies, or packaged snacks are a simple way to make your kids lemonade stand a one-stop shop for some great treats and goodies. We've sold these No-Bake Soccer Cookie Pops with great success!
Create a Great Visual
When you are planning how to make a lemonade stand, you'll want to have an eye-catching setup. Brightly colored tablecloths, banners, and signs will catch the eye of passers by and draw them in to make a purchase.
Take Care of Your Customers
Be sure that the kids remember to mind their manners as they work with their customers. Help them learn how to keep their customers happy and make decisions about policies. Though you won't run into many irate customers at a kids lemonade stand, they'll want to have a plan for things like spills or when the errant gnat lands in their customer's cup, right after they purchase.
​
When you help your children decide how to make a lemonade stand, you're helping them gain important life skills, boosting their self-confidence, and giving them independence to earn and manage their own money. Let your kids lemonade stand be a highlight of their summer!