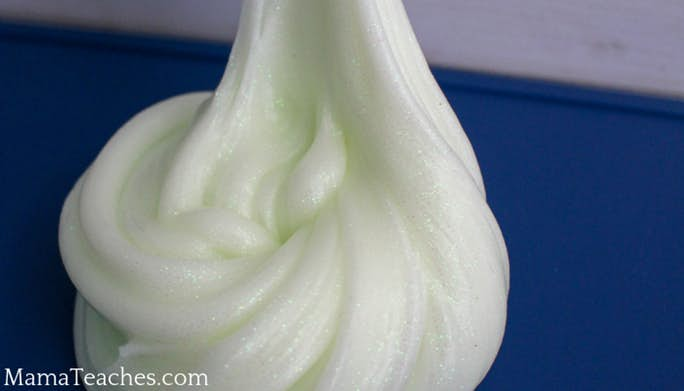 My daughter loves making slime and glow in the dark slime? It's one of her favorites!
​
This easy recipe for glow in the dark slime doesn't use borax, so it's a great alternative to traditional slime recipes. With Halloween right around the corner, glow in the dark slime is even more fun.
​
Here's how to make glow in the dark slime without borax!
​This article contains affiliate links to things to help you make the slime.
DIY Glow in the Dark Slime
Slime Ingredients: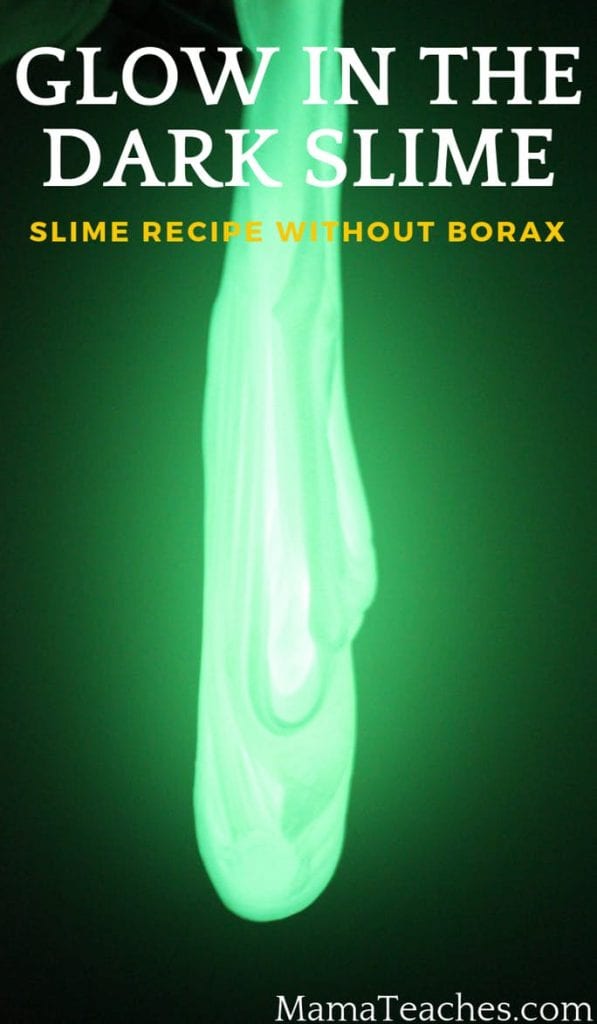 How to Make Glow in the Dark Slime:
Empty 1 bottle of Elmer's Glow In The Dark glue into a bowl. The bottle of natural glue will glow a spooky green color.
Add ½ cup of water.
Stir.
Sprinkle in ½ tsp of baking soda. Baking soda will help determine the thickness of your slime.
Stir.
Mix in 1 tbsp saline contact solution. This will determine how sticky it is. Your slime will instantly begin to form.
Knead the slime.
Store in an airtight container.
BONUS: Add some googly eyes to make it even more fun!
More Halloween Awesomeness: