Get ready for a roar-ing good time with this printable dinosaur game!
This is a matching game for kids that uses silhouettes of dino's to test a child's (or even your own) memory skills.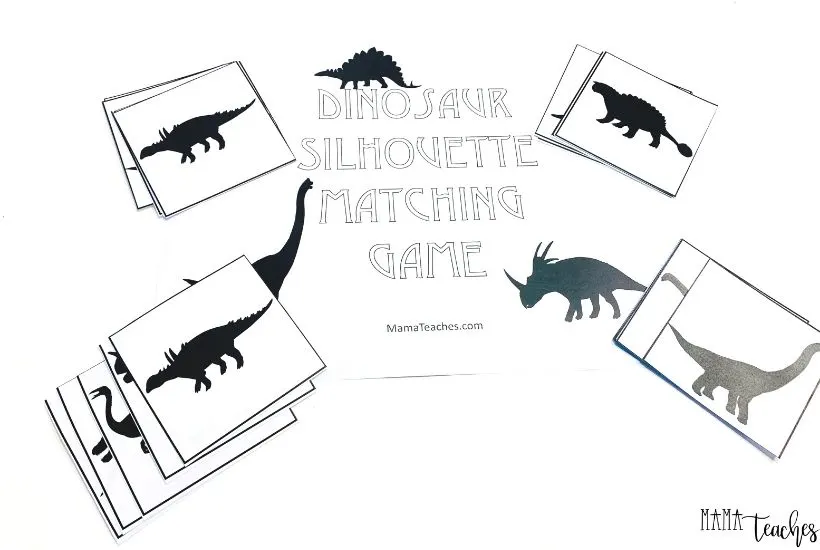 This article contains affiliate links to things that you might like.
Whether you are a teacher or a parent, the dinosaur matching game is a valuable tool to utilize with your preschool to lower elementary-aged students or children.
As stated above, a matching game like this dino-inspired one will test anyone's memory, but it will also help kids develop stronger visual discrimination skills.
The dino's are all black so kids will need to rely on their ability to distinguish the dinosaurs by the dinosaur's other features.

PRINTING THE DINOSAUR MATCHING GAME
If you are able to, print this matching game on heavy-weight paper or cardstock, because the cards will hold up much better.
If you aren't able to use cardstock, consider laminating the pages before cutting to give the cards a more hardy feel.
You can choose to print on white paper or go for colored paper for an exciting look!
The dinosaurs are a black silhouette, so choosing a color that would still make it easy to see the dino's is best.

No matter what type or color paper you decide on, these can be printed on the standard 8.5"x11" size paper.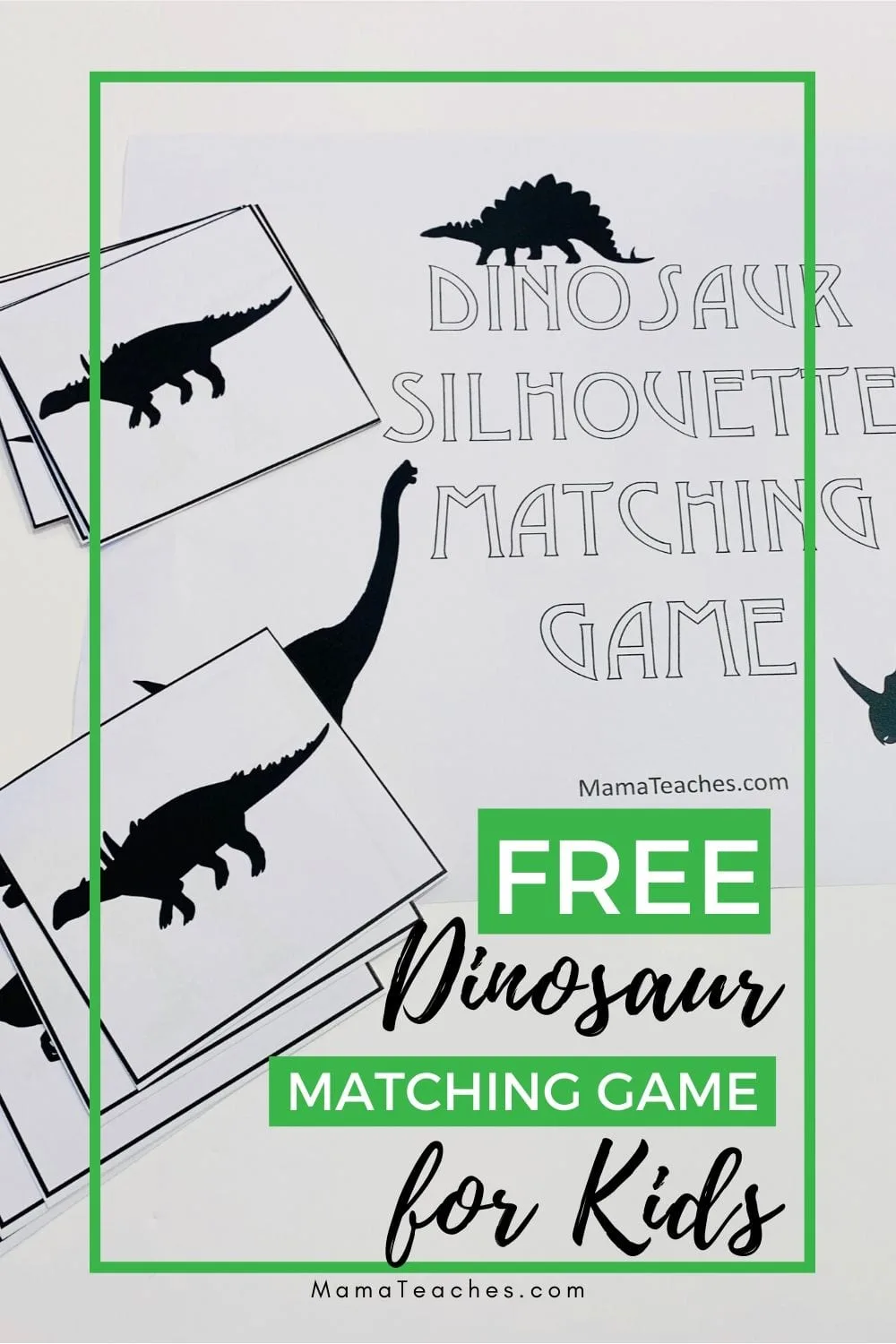 SETTING UP AND USING THE PRINTABLE DINO MATCHING GAME
You're not done setting the dinosaur matching game up just yet.
You will need scissors to cut out each of the individual dino-cards.
Be sure to cut along the thick black lines.
Now you are ready! =)
This printable game can be used in any way you see fit.
Wherever you and your kids end up using this dino-mite game, remember that it's a great way to focus on memory skills, visual discrimination skills, AND even a child's fine motor skills.
Flipping the cards, picking them up, and making matches requires a certain dexterity that every kid will be able to strengthen!
How to Use the Free Dinosaur Memory Match Game
Need a suggestion or two on when to use these dino-cards?
Look below!
Parents can use this matching game as an extension activity after watching a dinosaur movie with their little ones. For an extra challenge, after a match is made ask the kids to name the type of dinosaur they found!
Teachers can combine this matching game with a lesson on dinosaurs or on prehistoric times. Have the kids work in pairs to test each other's skills!
If you're on the go, take this game with you! You may need to reduce the number of cards you use, but this activity is an awesome one to have at the restaurant table while your family is waiting for their food.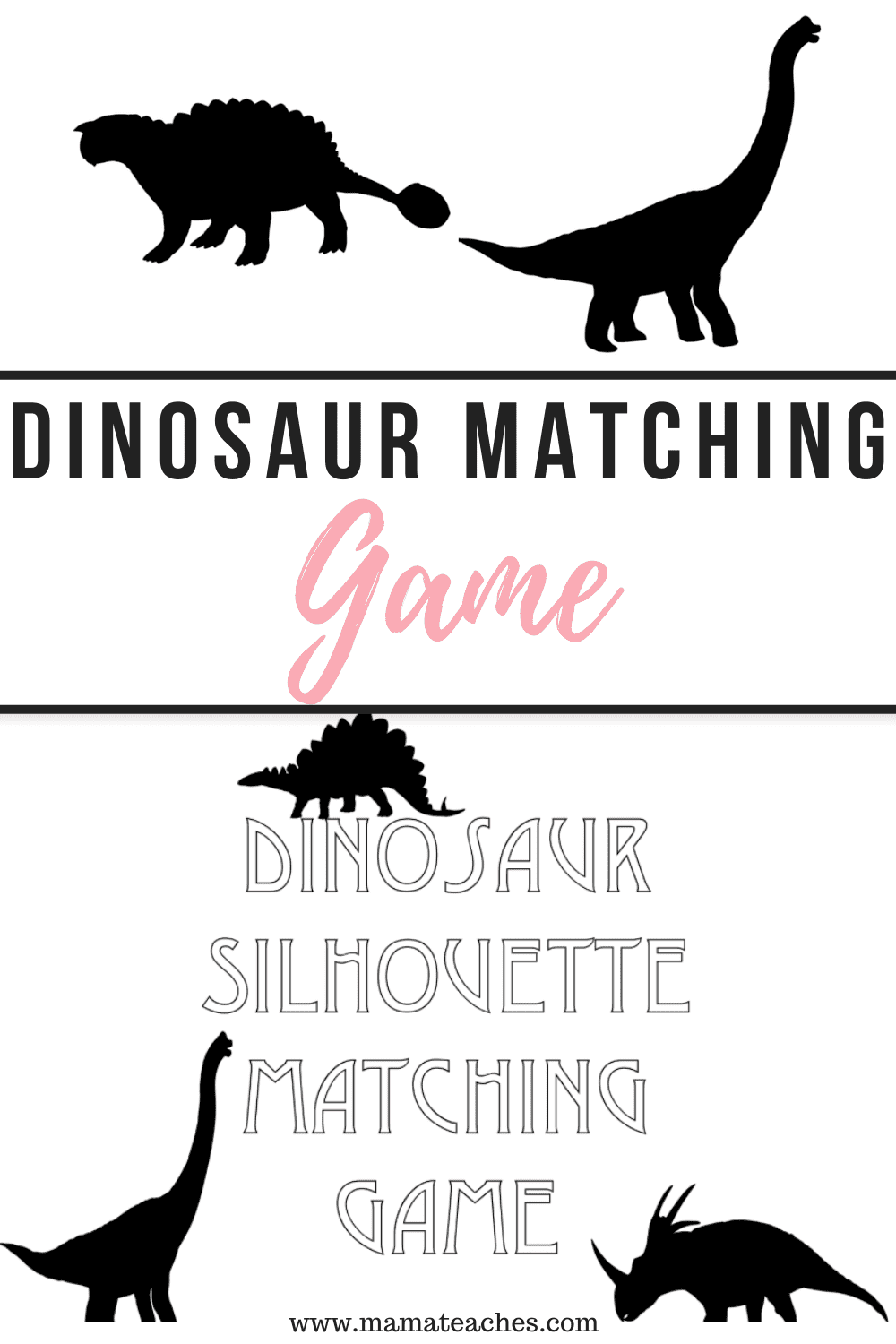 PLAYING THE DINOSAUR MATCHING GAME
Playing the game is easy-peasy and requires very minimal steps to get started.
Follow these steps and you and your kids will be playing the game before you know it!
Mix the dino-cards around. You don't want the matches to be right next to each other!
Flip all the cards face-down so that you cannot see what dinosaur is on what card.
Create 5 columns of evenly distributed cards. You'll have 6 cards in each column.
Your child or student will then be ready to play. They will flip one card over, then pick another card to flip over.
If the cards match, they pick both cards up and put aside. They will now go again!
If the cards don't match, they will flip both cards back to their face-down position and start the process over.
If multiple kids or students are playing at a time, they will take turns. When a person makes a match, they will go again until they don't make a match. The next person will then go. So on and so forth!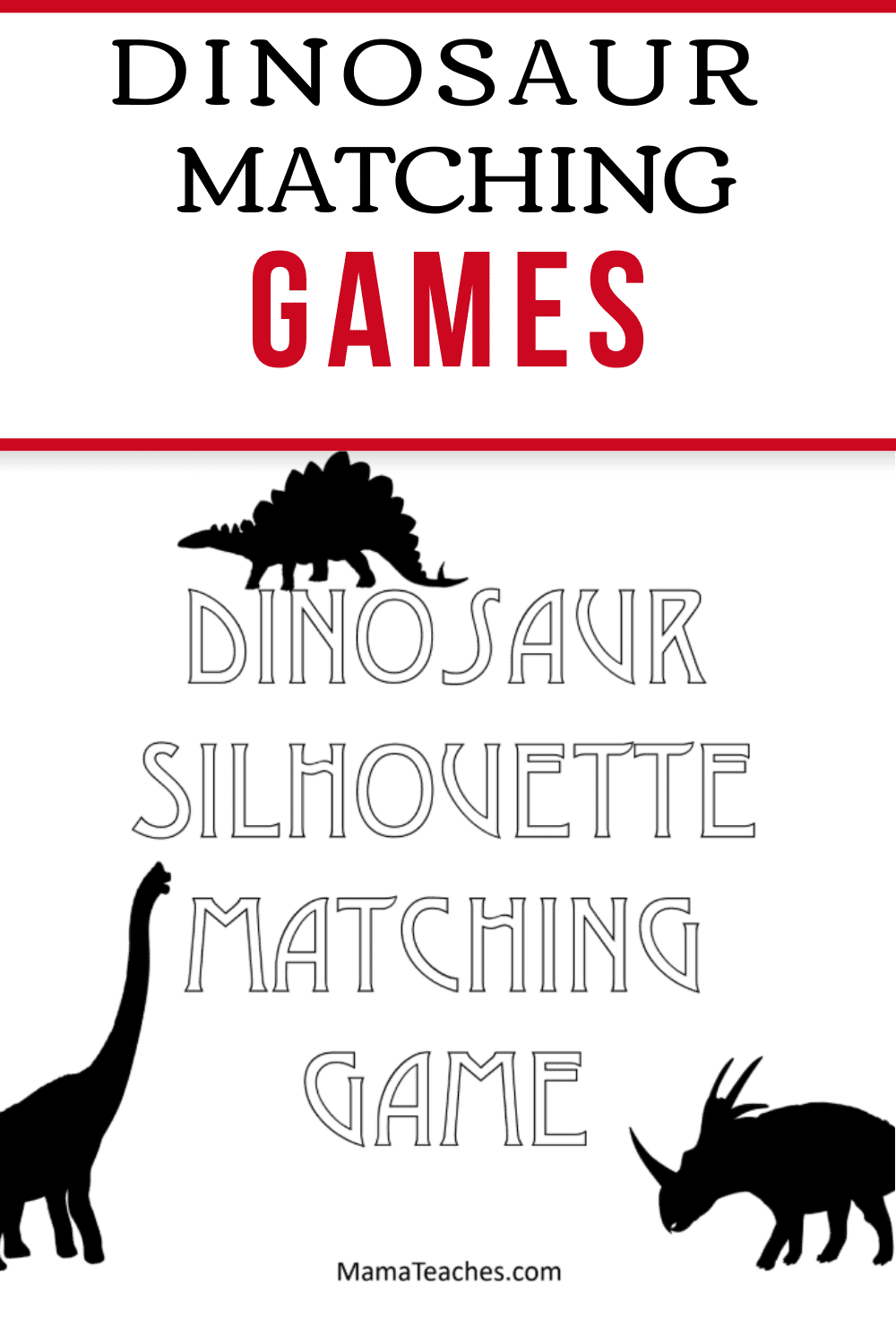 Show off your kids' or students' memory and visual discrimination skills by tagging us on Instagram @MamaTeaches!
Grab Your Free Copy of the Dinosaur Memory Matching Game
The Dinosaur Memory Match Game is available in the MamaTeaches Freebies Library.
Already a member?
Great!
Sign in here with the password.
(Check your inbox from past newsletters as I include the latest password in each one.
Search "MamaTeaches" or "Brandi".)
Not a member yet?
No worries!
Fill out the form below and the password will be emailed to you!
You Might Also Like