The flowers are blooming all around. So grab some May books for kids and head outside to enjoy reading in beautiful weather.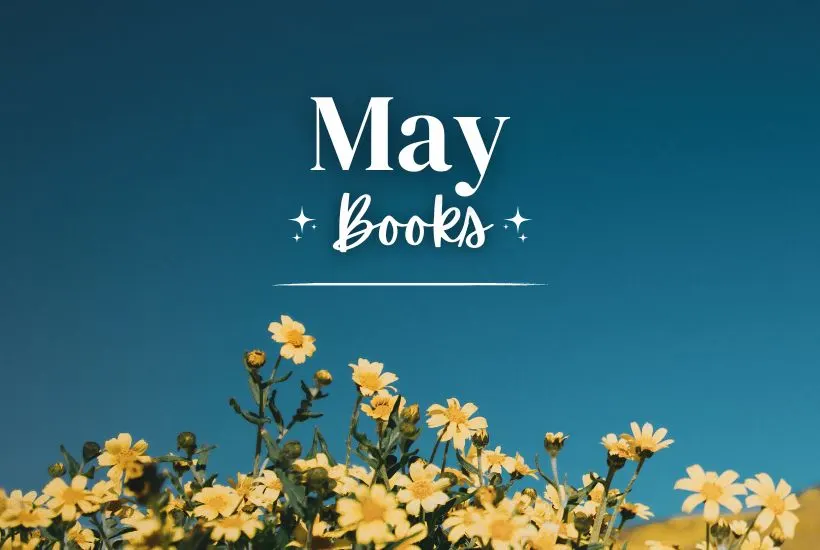 Themes of May Books for Kids
May has some pretty spectacular events that happen in it, like Mother's Day, Teacher Appreciation Day, and Children's Book Week.
It is also called "Get Caught Reading" Month. What a great excuse to grab some May books for kids and to get reading.
May is also home to pet week, police week, transportation week, Memorial Day, and space day.
Of course, both Peter Pan Day and chocolate chip cookie day are found in May.
The theme of spring, along with these other themes, will be showcased throughout the May books for kids.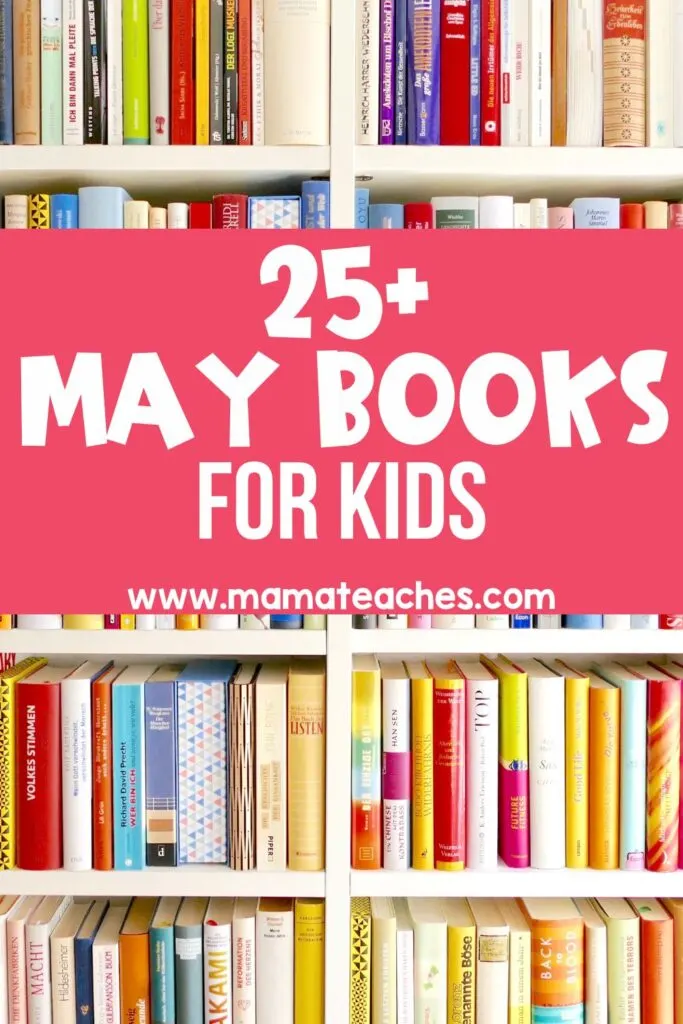 This article contains affiliate links to things that you might like.
Top May Books for Kids
These books are beautiful and entertaining. Spring into these great books!
Part of the beloved "The Bad Seed" and "The Good Egg" food series, this book is just as sweet and as fun.
Comparison can be challenging when you are a cookie and constantly compared to cupcakes and rolls.
But, this cookie realized that she could be clever and intelligent in her way.
Celebrate Chocolate Chip Cookie Day with this adorable story of a mouse always needing something else.
What starts as getting a simple chocolate chip cookie turns into getting a glass of milk, getting a haircut, and so much more.
The rhythmic text is perfect for even the youngest listeners.
Enjoy the boy who never grew up, Peter Pan! This book is filled with vibrant two-page spread illustrations and has a simple paragraph on each two-page spread.
It is perfect for young readers or kids that need fewer words per page.
Fly Guy is well-loved by early elementary students. The Fly Guy Presents series is a nonfiction series that explains different topics.
Fly Guy and his human Buzz take a field trip to a police station and learn all about the various items found in a police station and a police officer's job.
Not only do human police have essential jobs, but so do police dogs.
Spend a day following Tiger, a brave police dog, to see what his job entails.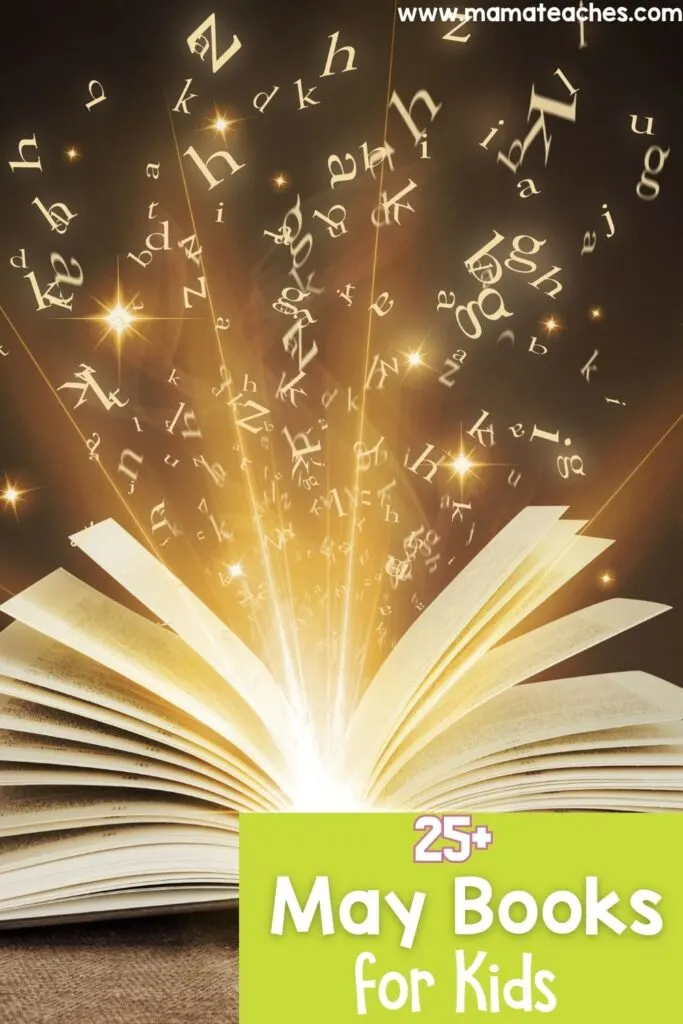 Awwwworthy pictures and fun facts about animal friends, this book is an excellent addition to a read-aloud pile.
It is full of pet information, from the fur-covered ones to the scaley ones and everything in between.
Like most kids, Elizabeth wants a family pet. Unfortunately, her parents don't want to get a pet, so they give Elizabeth a cactus to take care of instead.
She is determined to find the right pet, but in the meantime, an unusual pet finds her.
A little girl wishes on a shooting star for a pet ostrich. Follow along to see if the wish is everything the little girl hoped for or if it is a huge mistake.
This is one of the May books for kids that will keep your kids on their toes, and they will be rolling around laughing.
Kids love to imagine what it would be like to have different pets.
This book does just that and asks silly rhyming questions throughout the book.
Help everyone prepare for a new pet's arrival the following day. There is much to do, from getting treats to setting up the crate.
This exciting book is perfect for a family introducing a new pet or for kids dreaming about getting a pet.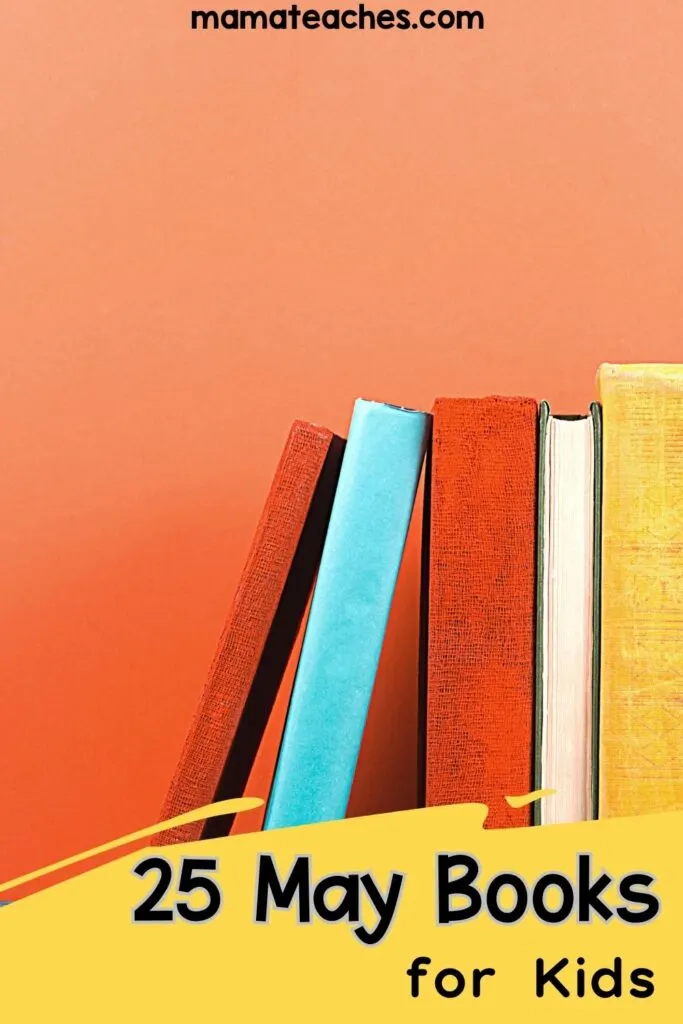 This May book for kids is filled with over 100 pages all about things that go. Trains, planes, boats, rockets, and more are all included.
Huckle Cat, Lowly Worm, and Sally all take on a fun day at the airport with Richard Scarry.
The terminal, clock tower, and runway are a few places the crew goes.
The pictures are labeled, which makes this book perfect for young learners.
Tractor Mac and Small Fred work together to get jobs around the farm completed.
They figure out they can share the chores and the fun to complete the work.
Crack open this colorful guide to tractors, machinery, and other things that go.
Both classic models and modern models are photographed in detail in this book.
A train filled with animals (and the odd things they each bring) is at the station in this beautiful book.
This book is perfect for early readers, with detailed pictures and simple sentences.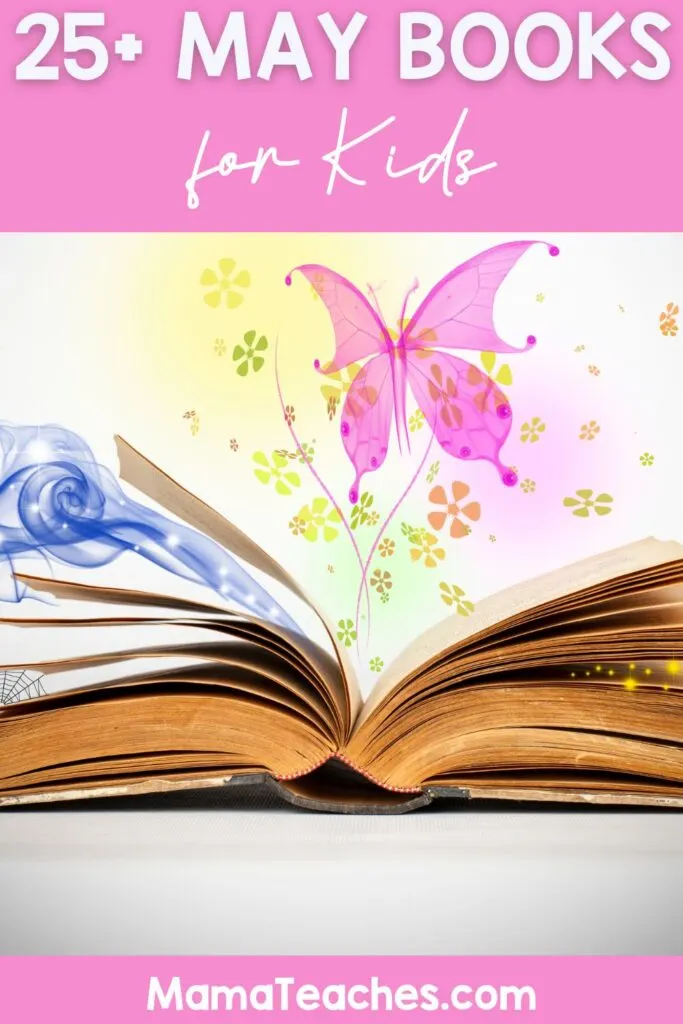 A friendly mouse, Ralph, sets his sights on a shiny red toy motorcycle.
He decides that he has to ride this motorcycle one way or another.
So when he is given the chance, he makes his move to try to get to the motorcycle, but he faces many obstacles in his travels.
This chapter book is perfect for kids from kindergarten to fourth grade.
This is the third book in the Ada Lace series, but you don't have to have read the first two to enjoy this spectacular story.
Ada is a third-grade girl with a knack for science, math, and solving mysteries using technology.
When Ada hears an odd sound coming from a radio, she has to investigate when she hears a voice say, "Release the swarm!".
Ada is convinced something (or someone) is trying to take over Earth. Is she right?
A space encyclopedia is just what budding astronomers need to fuel their interests.
This book is filled with reference pages and reveals many secrets of the universe.
The pages are written so that the information is accessible to kids.
Come along as the beloved Pete the Cat goes on another silly adventure.
He is off to space camp this time, where he experiences zero gravity and builds rockets.
This sweet story tells how Earth and Moon are best friends.
This nonfiction picture book perfectly pairs information about the Moon's formation and history from the Moon's perspective.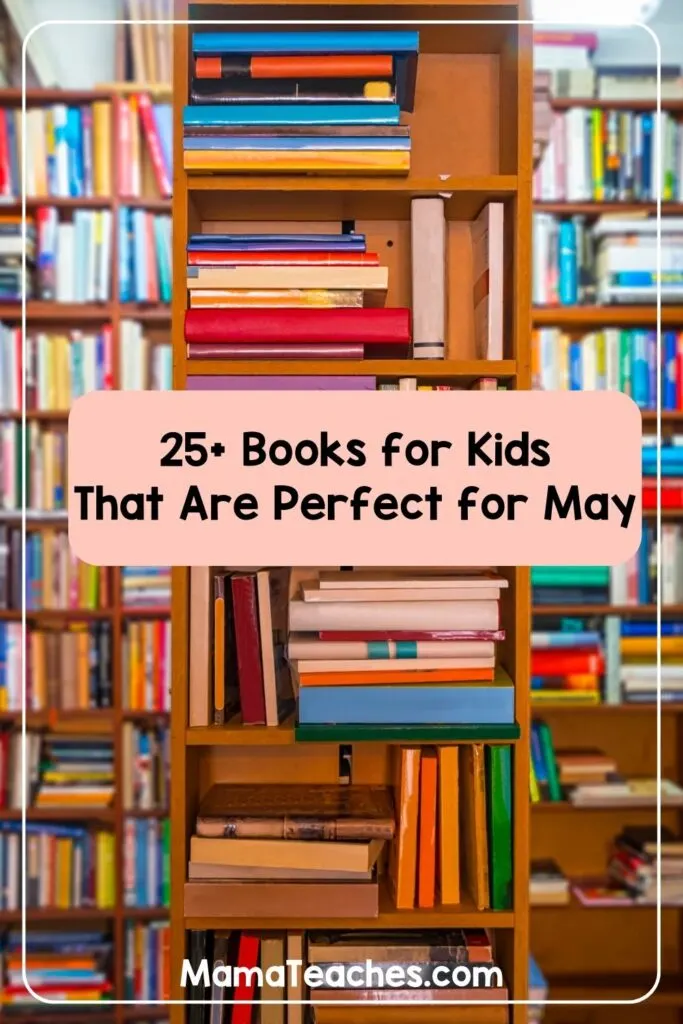 Learn about astronomy through this light-hearted story about black holes.
A secret message is hidden inside the book, so be sure to use a black light to read it.
What a fun twist on May books for kids!
What would happen if you tried to have your birthday party on the Moon, candles and balloons included?
This fun-filled book helps young readers to learn about space in a fun, relatable way.
Pollinators are essential to our Earth, especially in spring.
Learn about the importance of honeybees while enjoying beautiful pictures of them through the book.
Lola gets inspired to plant a garden. So she goes to the library to figure out how to plant a garden.
After coming up with a plan, Lola plants her garden and (im)patiently waits for her garden to grow.
The perfect spring book to take outside is this one.
It is filled with bird songs (including recordings of twelve common birds) to help your kids to learn to identify bird songs and the birds.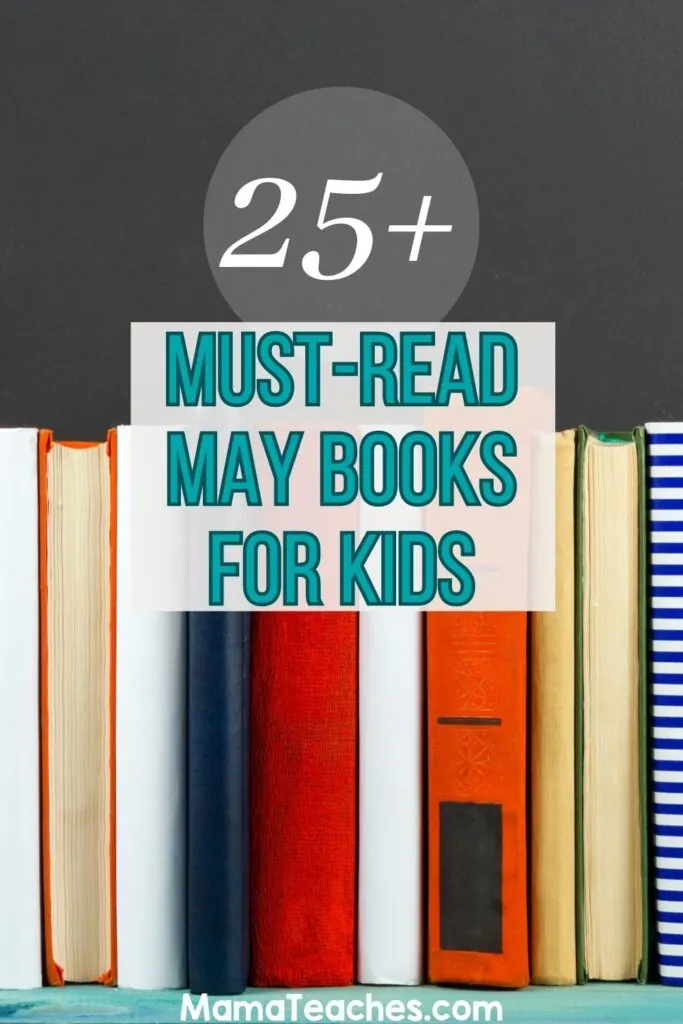 Fun May Books for Children
Kids will love rereading classics from this May books for kids and enjoy some new finds. Then, try taking your books outside to enjoy nature and books together!
You May Also Like…