Add a splash of color and fun to your classroom with these May bulletin board ideas.
From Star Wars Day to Cinco de Mayo, May is a great month to change up your bulletin board.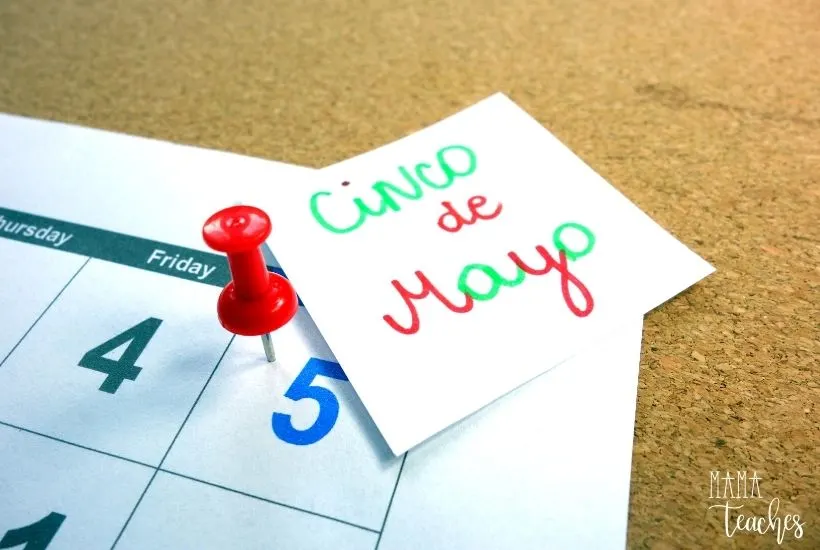 This article contains affiliate links to things that you might like.
Bulletin Board Ideas for May
I know what you're thinking, "Why should I change up my bulletin board so close to the end of the year?"
Everyone needs a pick-me-up to finish well, and a bright new bulletin board is one way to signal to the kids, "Let's keep the energy going and finish strong!"
Plus, with so many things to celebrate, May is full of great bulletin board ideas:
Star Wars Day (May 4)
Cinco de Mayo (May 5)
National Teachers Day (Tuesday of the first full week in May)
Mother's Day (second Sunday)
Memorial Day (May 31)
End of School (in some states)
Do you need more inspiration? Check out these Weird Holidays in May.
Classroom Bulletin Board Ideas for May
If you are lagging on energy at this point in the year, we've got you covered.
Some of these ideas are low on effort but big on effect.
And if crafting is your thing, we've got May bulletin board ideas where you can channel your inner artist.
Mother's Day Bulletin Board
If moms are coming to your class, greet them with this lovely bulletin board.
Spring Blooms Bulletin Board
Celebrate the beauty of May with this energetic bulletin board.
I love that it emphasizes to keep thinking–even as the school year draws to a close.
Memorial Day Bulletin Board
Give each student a section of this flag to color and then assemble them like a quilt.
In addition to Memorial Day, May also has Armed Forces Day and VE Day.
Class Info Bulletin Board
Keep your bulletin board functional with the class calendar, but honor the sweet moms as well with this creative bulletin board.
Year Retrospective Bulletin Board
This ingenious bulletin board creates a timeline from all the projects for the year.
It's a great way to show all the hard work and progress from the school year. Let's celebrate that!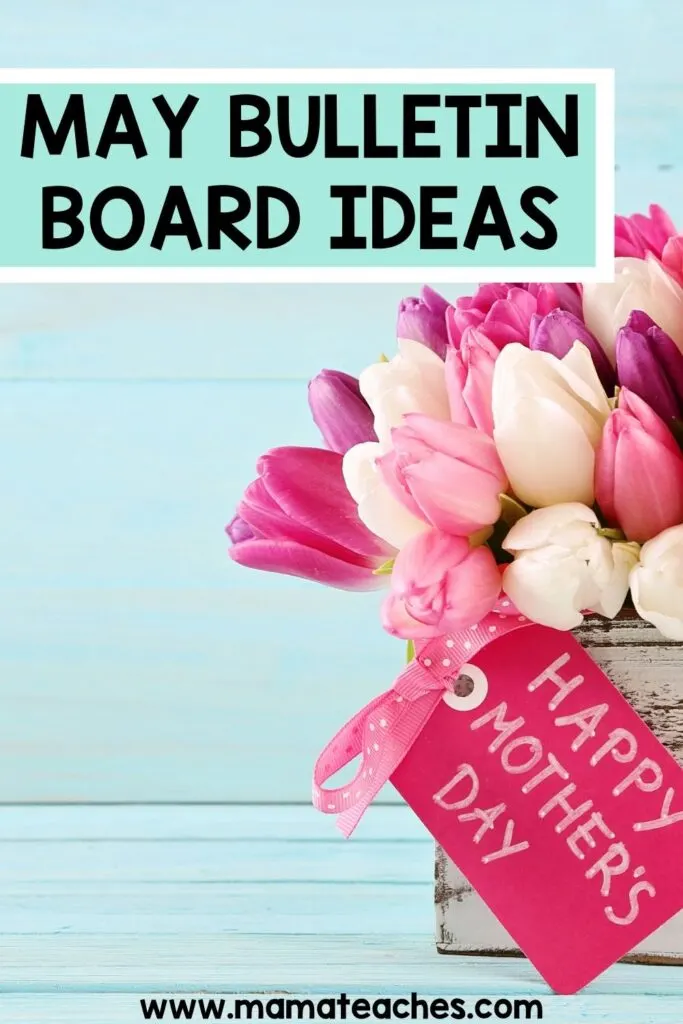 Star Wars Bulletin Board
Turn an afternoon Star Wars craft (make your own Wookies, Baby Yodas, and R2-D2s) into a galactic bulletin board for Star Wars Day!
Be the fun teacher!
You May Also Like: Free "May the 4th Be With You" Choice Board (Digital & Print)
May Flowers Bulletin Board
This May bulletin board pretty much sums up school: Learn, Play, Grow, Repeat.
Looking Back Bulletin Board
This art project makes an amazing bulletin board.
The kids draw self-portraits of themselves with sunglasses.
Then on the glasses, they write their favorite memories from the year.
Summer Bucket List Bulletin Board
Students write their summer plans on these buckets.
Then–ta da! Instant May bulletin board!
Soaring to the Next Grade
If all your students are moving up to the next grade, this is a perfect way to celebrate their accomplishments!
Summer Writing Prompt Bulletin Board
This is a different take on the sunglasses self-portrait idea.
Yes, it features some artwork, but it also features student writing on a prompt related to summer or end of school.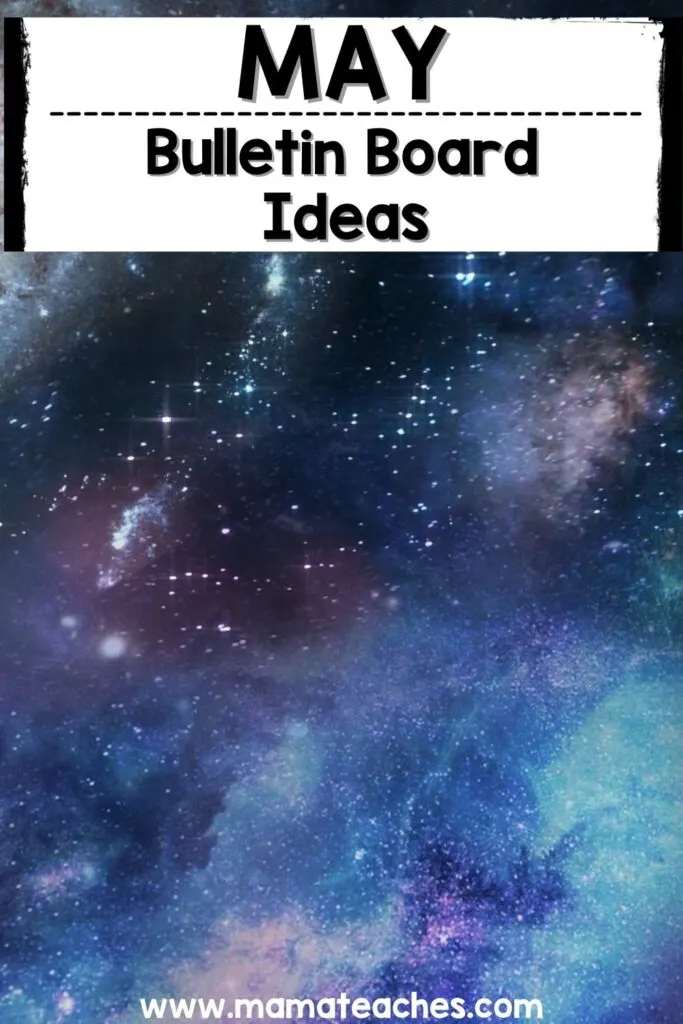 May Sunshine Bulletin Board
Celebrate the end of April showers with this bright and sunny bulletin board.
Just Because It's Amazing Bulletin Board
End the year with some wonder at this stellar bulletin board.
Math teachers, I'm thinking you could tie this bulletin board into a lesson on volume or the surface area of a cube!
Best Year Ever Bulletin Board
With this simple but dynamic board, the students create their own hashtags to sum up the year.
Fireflies in Summer Bulletin Board
I love when student art becomes the center of the bulletin board.
Have the students create their own fireflies in a jar, add some marshmallows, and–Boom!–summer bulletin board magic!
Moms Are the Sweetest Bulletin Board
This lovely bulletin board honors moms with vivid color and handmade artistry.
Flip Flop Into Summer Bulletin Board
This bulletin board makes the most of props. The result is bold and dynamic!
PacMan Countdown Bulletin Board
Kick it old school with this video game-inspired countdown.
How fun to remove the numbers one by one!
That sounds like a job students would love to have!
Star Wars Ecology Bulletin Board
If you do any kind of ecology unit or nature study, this Star Was bulletin board is the perfect tie-in.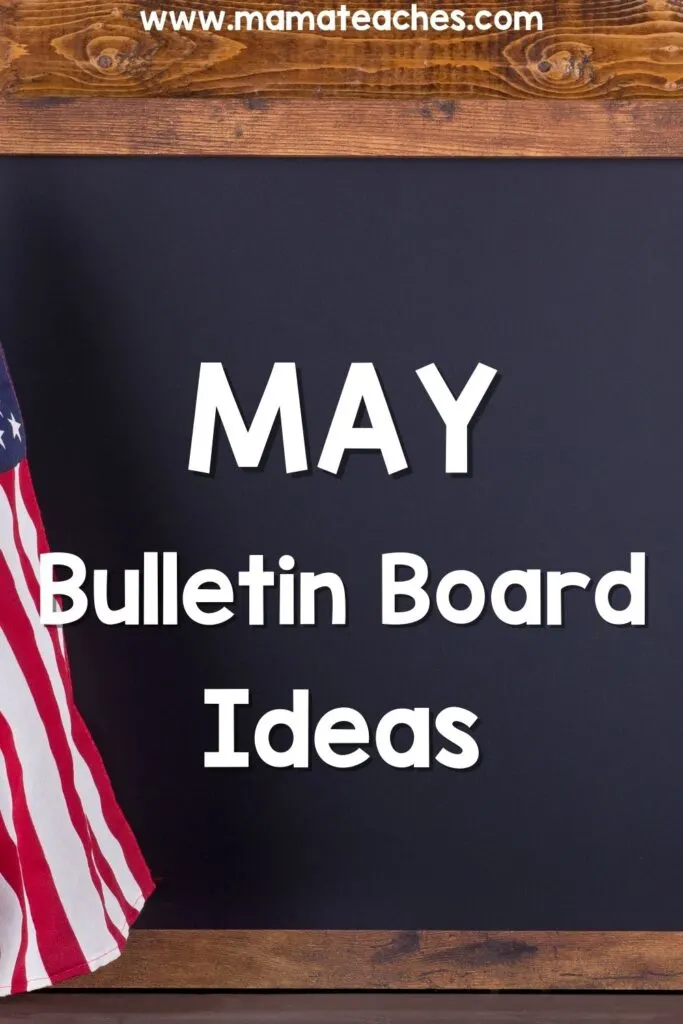 Star Wars Growth Mindset Bulletin Board
Kids will love reading the positive self talk in Yoda speak!
Mother's Day Bouquet Bulletin Board
This lovely bouquet of student-made flowers is the perfect welcome to your class's mothers.
Cinco de Mayo Reading Bulletin Board
Each taco includes the characters, setting, and important detail from the student's chosen book.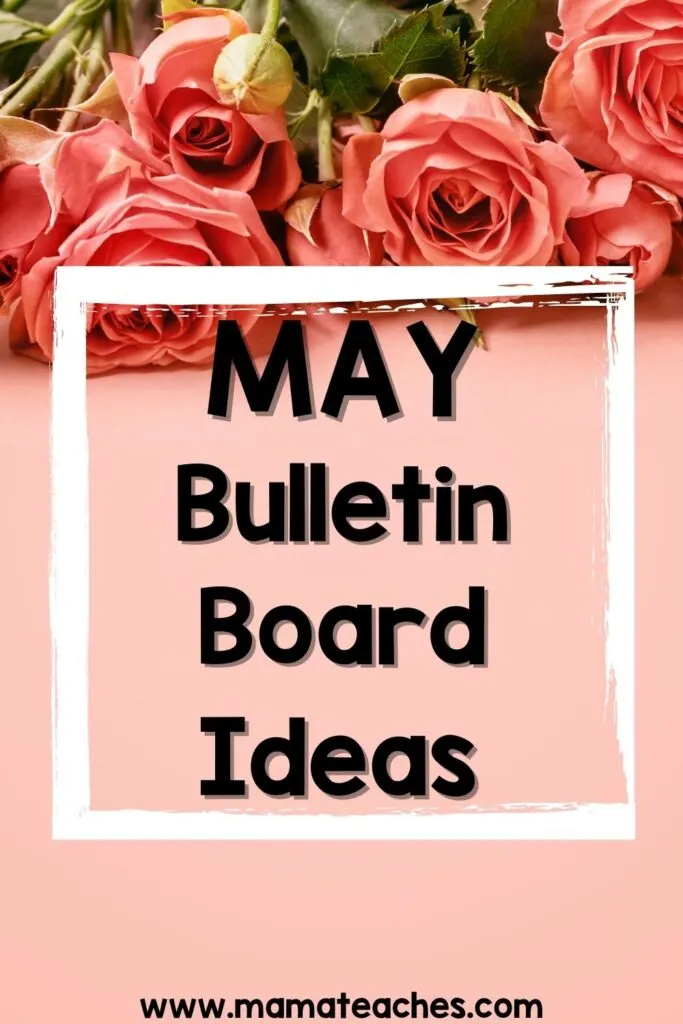 May Bulletin Board Ideas for the Classroom
The lovely month of May has the outside bursting with color.
Why not add some to your classroom with these May bulletin board ideas?
You May Also Like: