Have your children always been curious about life under the sea?
This children's book about ocean life is the perfect place to start!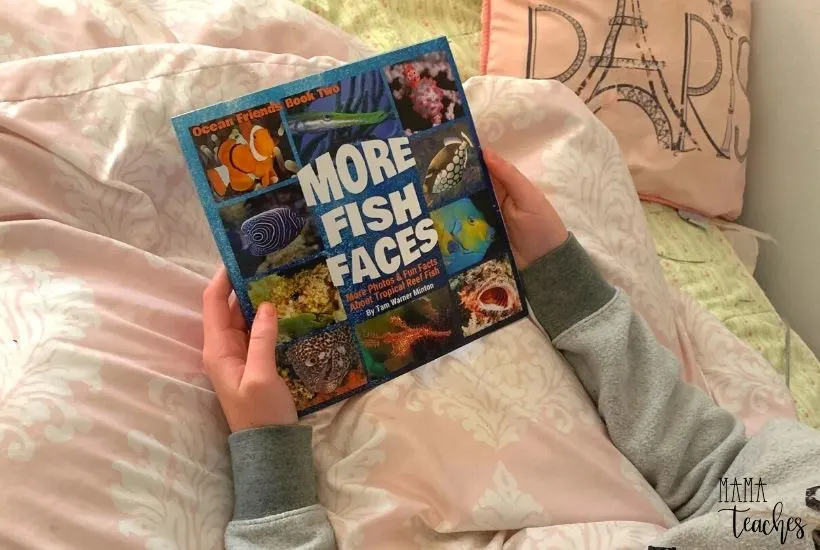 This article contains affiliate links to things that you might like.
Underwater Photos Make Ocean Life Come Alive
One of the best ways to introduce children to the world under the water is to show them what lives there.
That's why we were so excited to snag a copy of this children's book for review!
In her new book, More Fish Faces: More Photos & Fun Facts about Tropical Reef Fish, Tam Warner Minton shares her love of ocean life with children by capturing images of life below.
From the Great Barrier Reef to Key Largo, Minton shares the natural beauty of ocean life by featuring some of the most interesting fish she has encountered.
We were especially fond of the adorable Skunk Anemonefish and interesting looking Pygmy Seahorse from Komodo National Park!
The Sharptail Eel and Juvenile Emperor Angel also made our list of favorites!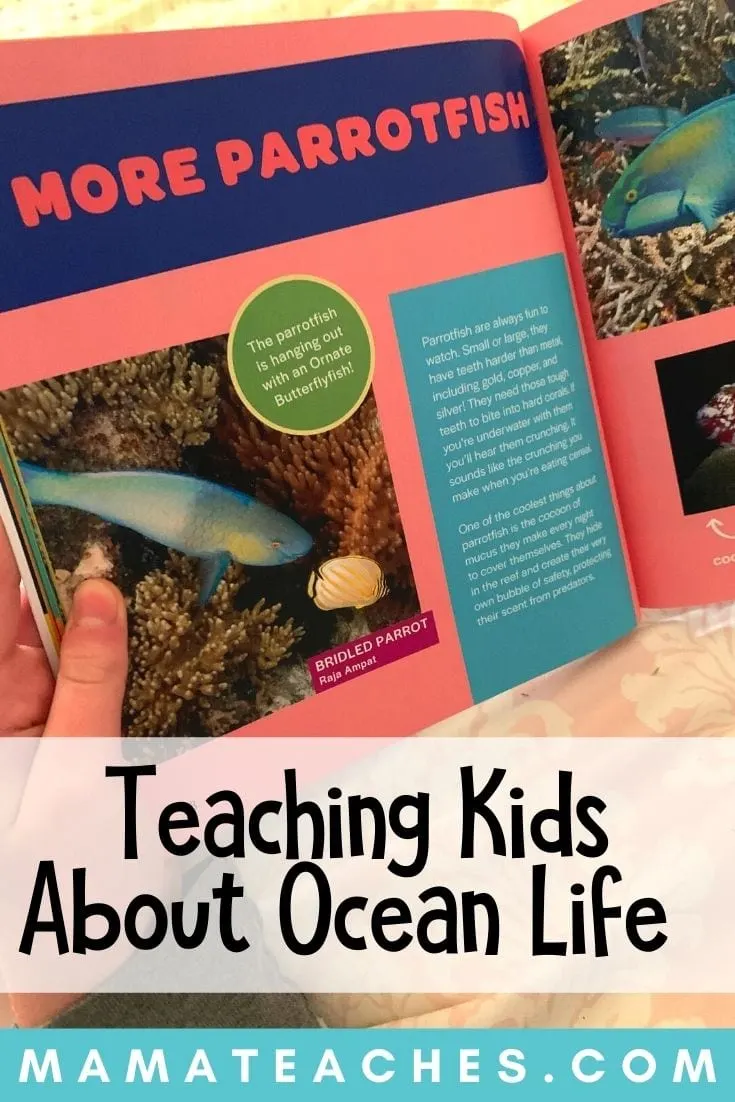 Interesting Facts and Serious Fun
In addition to the beautiful images that Minton includes in More Fish Faces (Amazon/Barnes & Noble), there are also a ton of interesting facts about the fish she features.
As a former teacher, I love that children "get to know" the fish through the images and facts.
It makes the ocean come alive and creates even more curiosity in readers as they want to learn more about the fish themselves and the places where they are located.
For example, did you know that the trumpetfish uses color to camouflage itself from predators?
Who knew!
More Fish Faces really captures the unique qualities and colorings of ocean life through the vibrant pictures!
For children who are curious about what life is like under the ocean, this is a must-have picture book for their collection.
Activities to Extend Ocean Life Learning
In addition to simply enjoying the book as a great children's picture book, there are some other activities that you could do to extend learning.
Choose a fish from the book and research where it lives, what it eats, and it's adaptations and habitat.
Learn more about one of the locations that the author mentions in the book. This is a great way to integrate geography and culture into your lessons!
Create a lapbook of fish using the fish on the cover (it's available as a free download on the author's site!) as the basis for the contents!
Learn more about scuba diving and what is required to become a scuba diver.
Make an adorable octopus yarn craft that can accompany kids as they learn more about the ocean.
Take pictures of life above the ocean and try to capture animals (even if it's the family cat!) on land.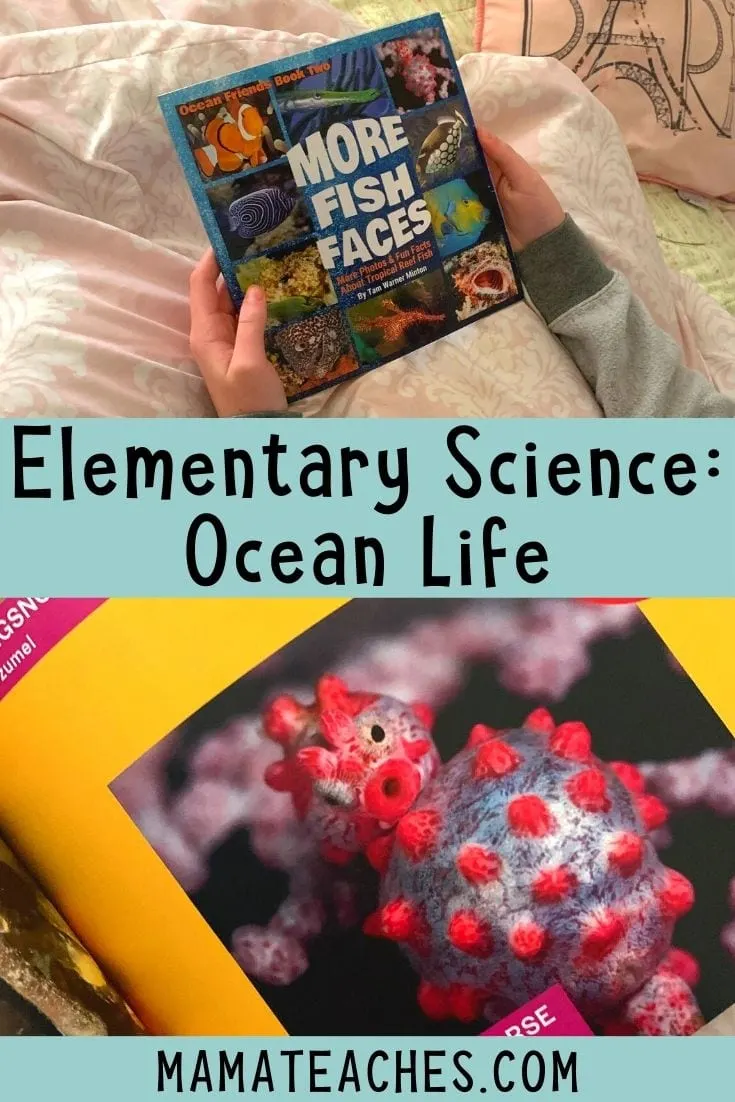 More Fishy Fun
More Fish Faces is a sequel to her book, All Fish Faces, that we fell in love with a few months ago.
Check out our review or snag a copy on Amazon or Barnes & Noble.
You can also save 20% on More Fish Faces when you order directly from the author!
You can also follow the author on social media!
She's quite active on Instagram and loves to engage with fans!
Enter for a Chance to Win a copy!
In the USA or Canada?
Fill out the form below to enter a giveaway where five winners will receive a copy of More Fish Faces by Tam Warner Minton!
You Might Also Like…