Being that the holiday season is almost upon us, we thought that we might share a few fun facts about Christmas also known as Yule. It's one of our favorite holidays!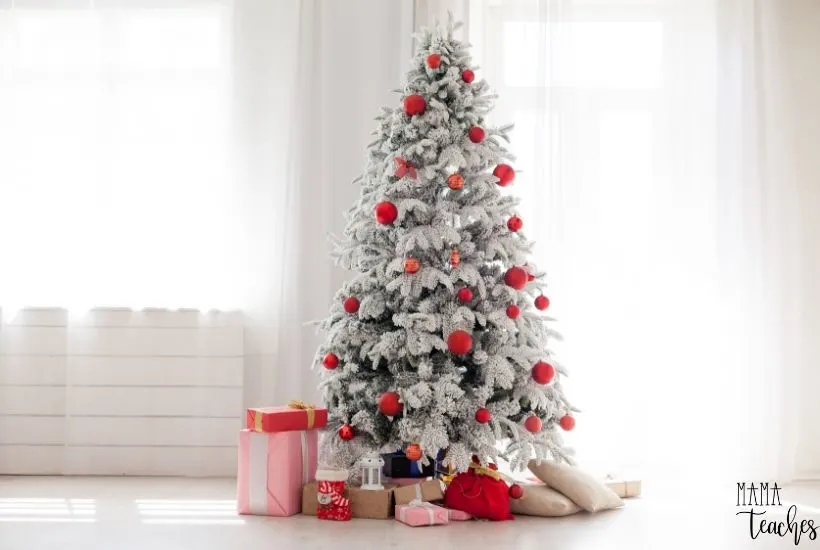 ​
Fun Facts for Kids About Christmas
Christmas Fact 1:
The popular Christmas tune "Jingle Bells" was composed by a man named James Lord Pierpont in 1850 (later published and copyrighted in 1857).
Its original title was called "One Horse Open Sleigh" and believe it or not, was written for the celebration of the Thanksgiving holiday, not Christmas! Pierpont's inspiration for the song came from the popular sleigh races that were held in the early 1800's in Medford, Massachusetts.
​
Christmas Fact 2:
The biggest gift in the world is a very well known statue that we all know as Lady Liberty. Given as a gift of friendship to the United States by the French on Christmas day in 1886, the Statue of Liberty holds the record.
Measuring in at a whopping 151 feet and 1 inch tall, and weighing in at 225 tons, it is no wonder that the Statue of Liberty is the largest present ever received.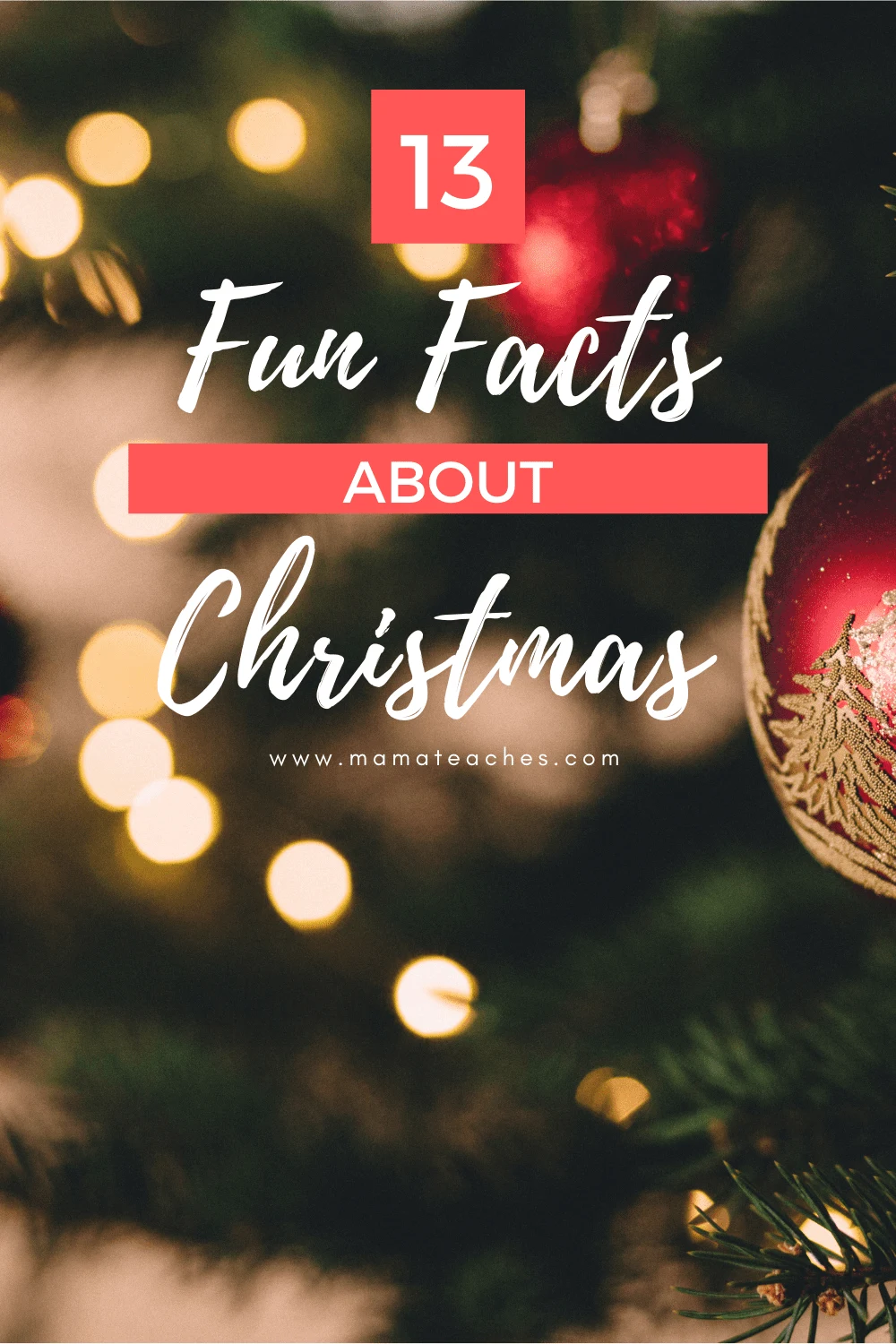 ​
Christmas Fact 3:
Have you heard of the Legend of the Christmas Spider? According to Eastern European folklore, a pinecone took root on the floor of a poor family's hut. Excited to finally have a tree for Christmas, the children took very good care of it. By Christmas Eve, the tree was ready. Sadly, however, the family couldn't afford to decorate it.
On Christmas morning, the children woke up to the tree covered in cobwebs, but as the sun came up, the rays of light turned the webs into silver and gold. The family never lived in poverty again.
So needless to say, finding a spider or spider web on your Christmas tree is a sign of good luck and prosperity. This legend also leads to the beginning of decorating the tree with artificial spiders and tinsel.
​
Christmas Fact 4:
A common abbreviation for Christmas is Xmas. Where did that come from? In the Greek alphabet, X (chi) is the first letter of the word Χριστός, which means Christ in Greek.
​
Christmas Fact 5:
The first artificial Christmas tree was created in 19th century Germany and there was nothing "artificial" about it. The tree was actually made out of real goose feathers that were dyed green.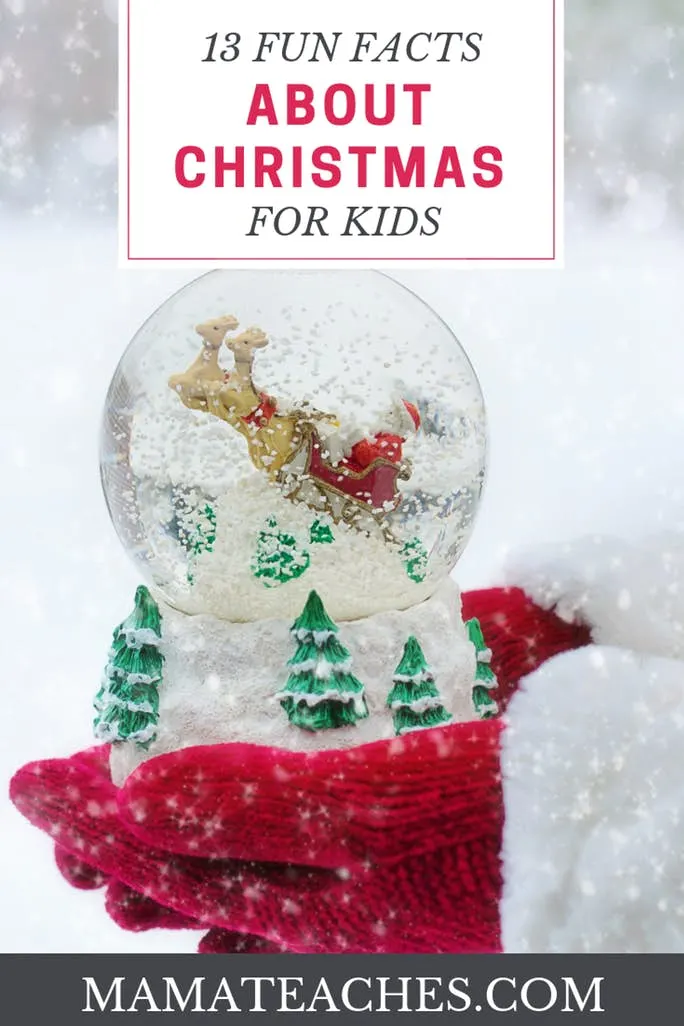 Christmas Fact 6:
In 1823, Clement Moore introduced Santa's reindeer in his poem titled, 'A Visit from St. Nicholas' (now known as, 'The Night Before Christmas'.
The eight reindeer were originally named Dasher, Dancer, Prancer, Vixen, Comet, Cupid, Duner and Blixem. Duner and Blixem eventually evolved into the names we know today as Donner and Blitzen.
​
Christmas Fact 7:
Leaving milk and cookies out for Santa has been a long-time tradition, but did you know that children used to leave snacks for the reindeer too? Hay, carrots and other goodies were common treats for the reindeer to chow down on.
​
Christmas Fact 8:
The world's largest Christmas stocking is measured at 177 feet tall by 72 feet wide and weighs 820 pounds. A local sewing group in Sedalia, Missouri made this stocking in 2017. Sewing each stitch by hand, it took about three months to complete.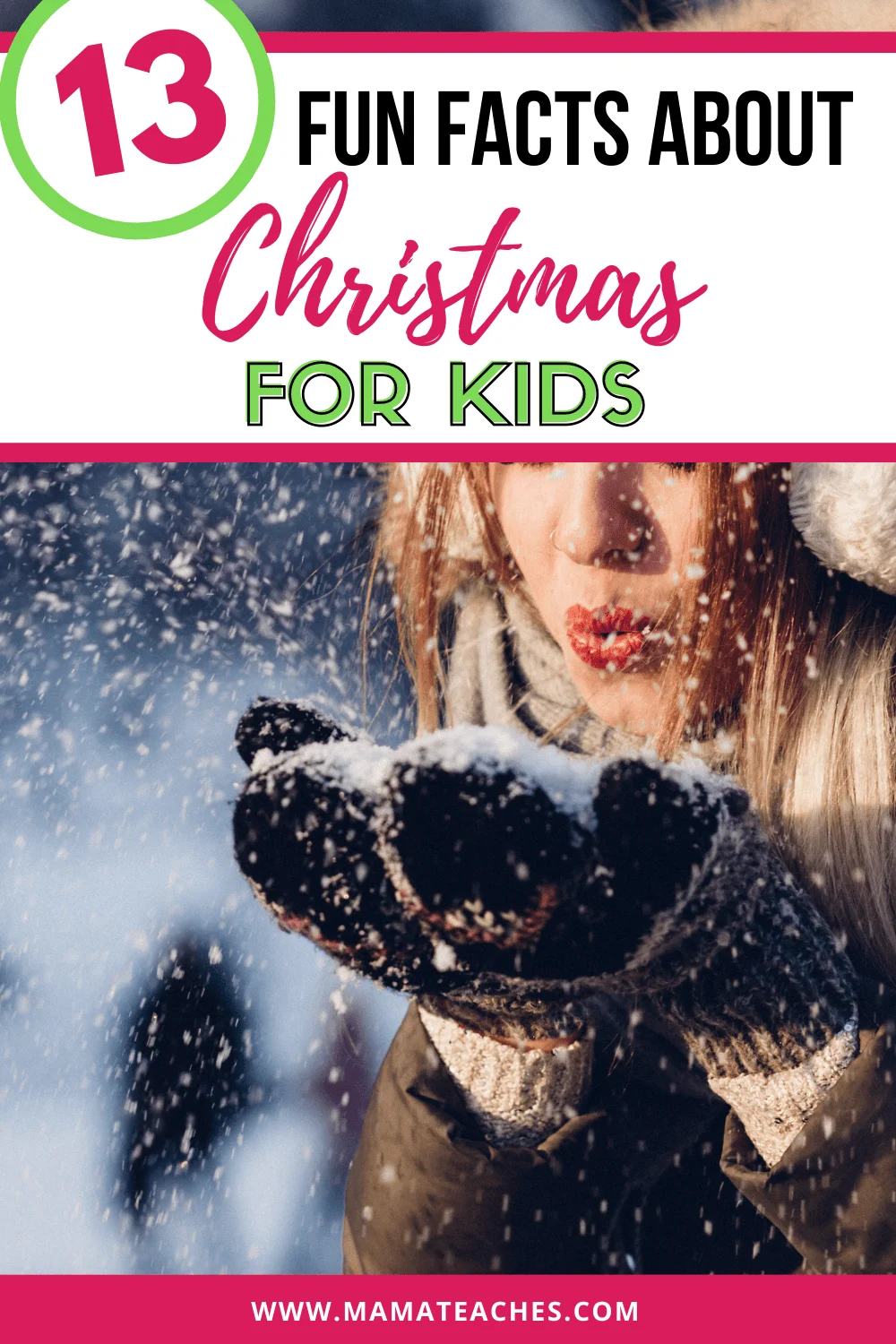 ​More Fun Facts About Christmas
Christmas Fact 9:
Does Santa Claus have any other names? Why yes he does! Santa is known all over the world but has a different name depending on the location.
In Hawaii, Santa's name is Kanakaloka. In Russia, they call him Deushka Moroz, which means Grandfather Frost. He is also known as Kriss Kringle or Saint Nicholas in Germany. Other names for Santa are Sinterklaas (Netherlands), Le Befana (Italy), and Pere Noel (France).
​
Christmas Fact 10:
The first decorated Christmas trees were adorned with fruit, such as apples, and pastries. Sounds delicious! Later, candles were used to light up the tree, and electric lights were introduced in 1895.
​
Christmas Fact 11:
The twelve days of Christmas, also known as Christmastide or the Twelve Holy Days is celebrated from December 25 to January 5. The popular Christmas carol, 'Twelve Days of Christmas' celebrates this time period with a series of grand gifts.
If all the gifts listed in this song were actually given, it would total 364 gifts. Wow!
​
Christmas Fact 12:
The "Santa Tracker" was developed by accident! In 1955 a phone number was generated for children to personally call Santa and tell them what they wanted for Christmas. The hotline number printed was wrong, but in fact, was the real number to the Director of Operations for the U.S. Continental Air Defense. Uh-oh!
In order to "fix" this mishap, when Colonel Shoup received the first call for Santa, he made the decision for him and his staff to give the children updates on the flight coordinates of Santa.
That day, a tradition began. The North American Aerospace Defense Command continues to provide flight updates on local news channels, the internet, and now, phone apps every Christmas.
​
Christmas Fact 13:
Kids all over the world send Santa letters every year. Letters can be mailed simply to Santa Claus, North Pole or 325 S. Santa Claus Lane, North Pole, Alaska 99705. Did you know that in Canada, Santa has his own postal zip code? It's H0H 0H0.
​
We hope you have a very holly, jolly Christmas this year!
You Might Also Like…