Keep those line tracing skills sharp for kindergarten with these free printable preschool tracing lines worksheets!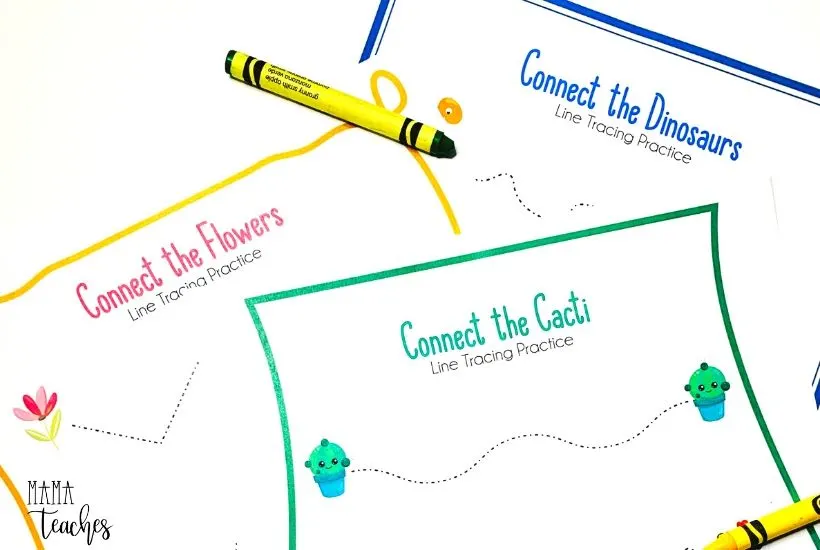 This article contains affiliate links to things that you might like.
Preschool line tracing worksheets
Tracing lines can seem like another fun and simple activity for toddlers but it has huge benefits for little ones.
Kids will be actively building and improving their fine motor skills as they trace lines from one side of the page to the other.
This is really important not just for their overall development but because when it's time for kindergarten, they will have an easier time adjusting to all the new activities they'll face.
Tracing Lines Early
It's a very good idea to start practicing hand strength and hand-eye coordination sooner rather than later.
It's a significant skill to practice ahead of time and it makes a world of difference when kids start using their writing skills.
I created these line tracing worksheets specifically with this goal in mind as it's a creative way to help kids build those fine motor skills in a fun and relaxing way.
Since kids' interests are varied, I made sure to include different toddler-approved themes like flowers, cacti, and dinosaurs!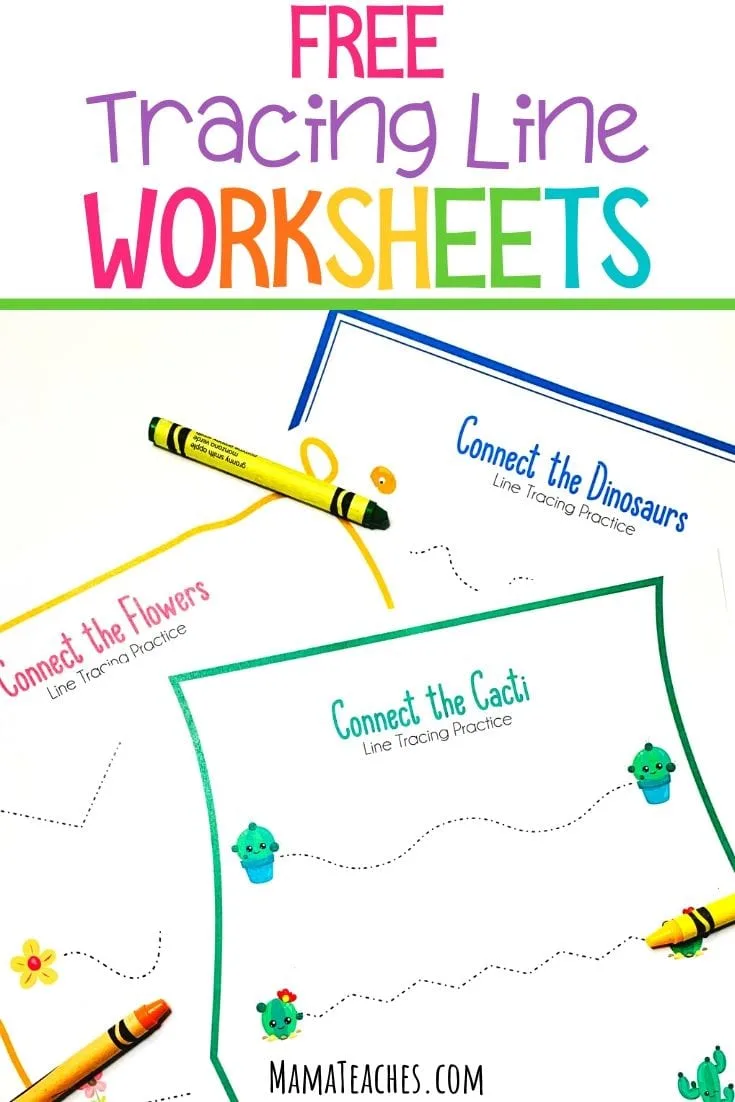 How to Use the Line Tracing Printables
You can use the tracing line worksheets with 2 and 3-year-olds, as well as with older preschoolers.
I recommend putting them in a clear page protector or laminating the worksheets.
That way you can use dry erase crayons to trace the lines.
But jumbo size crayons would work great too (and what toddler doesn't love jumbo size crayons?!) if you choose not to go the dry erase route.
Download the Tracing Lines Pages
You can find the Preschool Line Tracing Worksheets in the Freebies Library along with tons of other free learning printables as well!
Don't have the password?
No worries!
Just fill out the form below and it'll be delivered to your inbox. 😉
Happy tracing!