Are you revving up for summer school? Make your classroom cheery and bright with these summer school bulletin board ideas.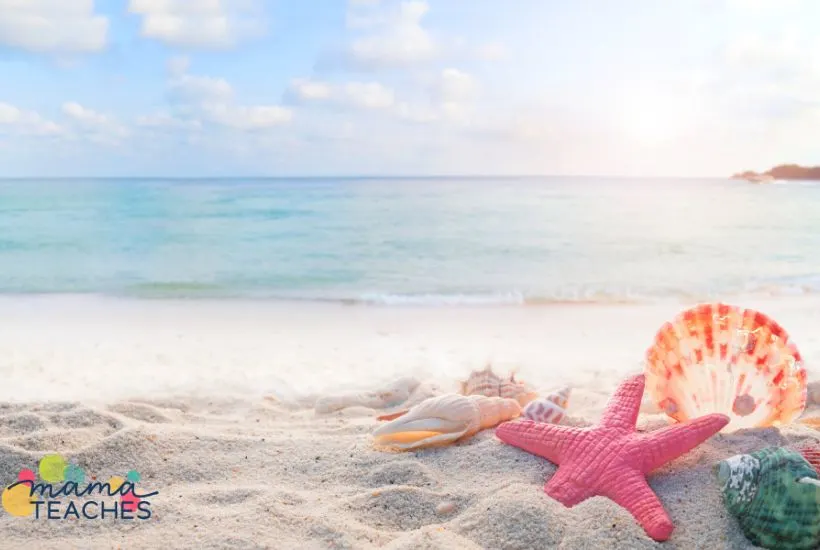 Why Bulletin Boards Matter for Summer School
No student wants to go to summer school. They'd rather play or relax!
But they may enjoy summer school once they get there; that's in part due to the tone you set as the teacher.
One way to cast an upbeat attitude is through a fun or inspiring summer school bulletin board.
These summer school bulletin board ideas range from simple to execute to super crafty.
You know yourself; pick one that suits your classroom and your level of craftiness.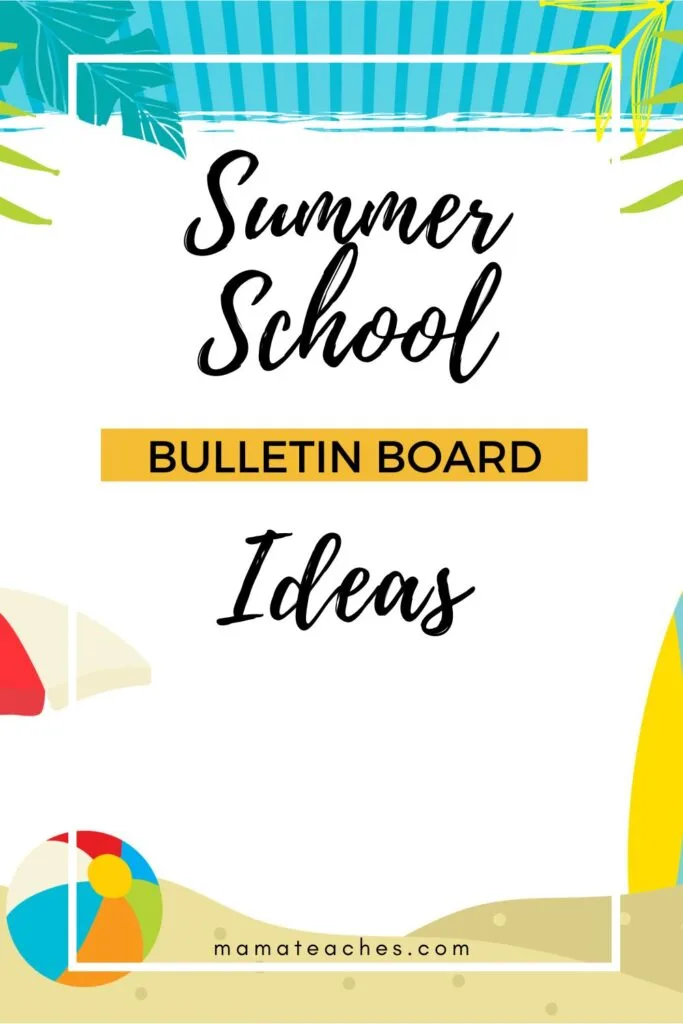 This article contains affiliate links to things that you might like.
20 Summer School Bulletin Boards
These summer bulletin board ideas draw their inspiration from summer's bright and cheery vibe!
You can also highlight some major holidays in the summer: namely Juneteenth, Father's Day, and Independence Day.
Hello Summer Bulletin Board
This general summer bulletin board features the rainbow of colors and delicious popsicles!
O-fish-ally Summer Bulletin Board
It's summertime–let the puns roll! This bulletin board has space to write your students' names on the fish in the sea.
Toad-ally Awesome Summer Bulletin Board
This adorable board sets an optimistic tone for the summer.
Sailing Into Summer Bulletin Board
I love all the three-dimensional elements on this summertime board.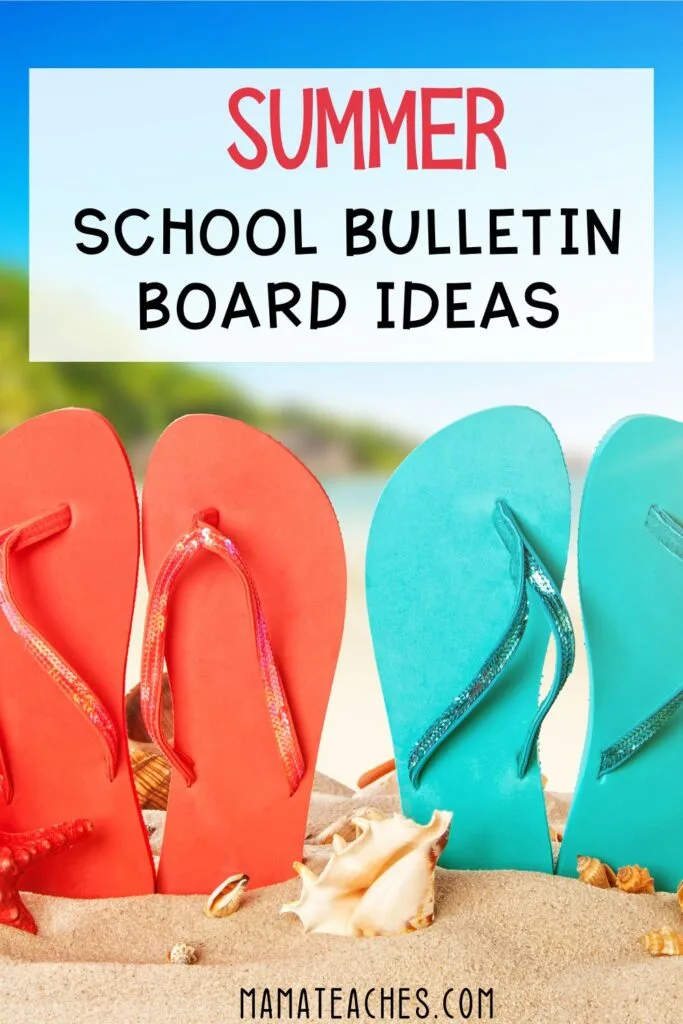 Class Name Bulletin Board
Summer school bulletin boards can be more general since students are not there for very long.
Flip Flop Into Summer Bulletin Board
Why craft all these summertime items when you can pick them up at the Dollar Store?
This bulletin board uses real flip flops, inner tubes, and shovels.
Summer Calendar Bulletin Board
Here is an example of a simple calendar bulletin board that is themed for summer.
Grow Where You Are Planted Bulletin Board
This bulletin board emphasizes that summer school can be an opportunity, not a chore!
Biology Bulletin Board
This amazing board is well-worth the effort if you are teaching biology or life science for summer school.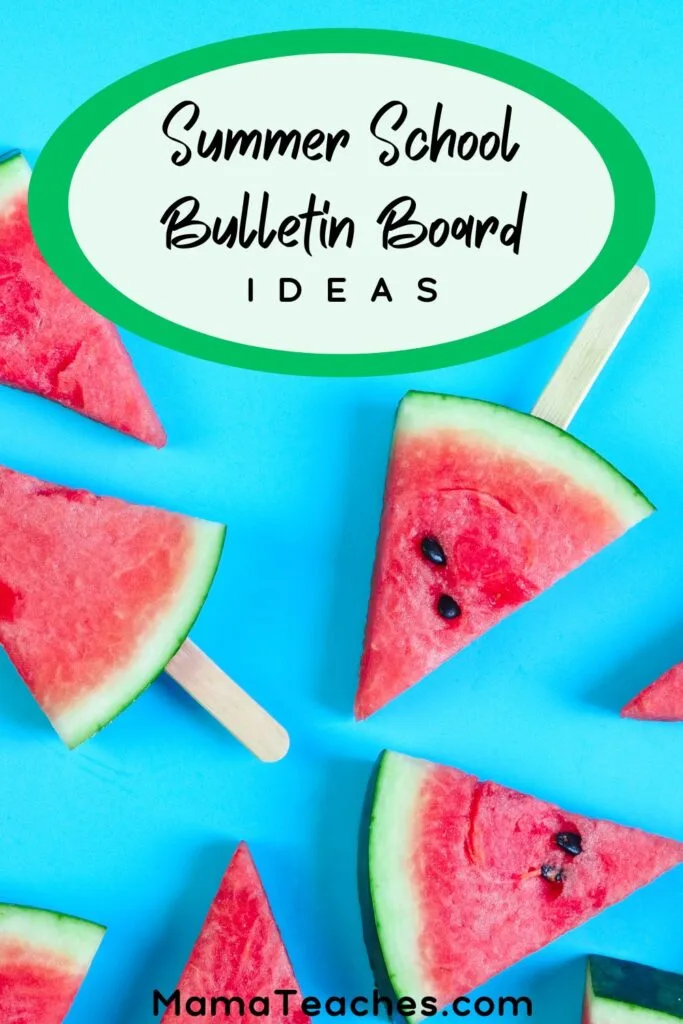 Classroom Rules Meme Bulletin Board
Laugh your way through the list of your classroom expectations.
You can make custom memes with a free meme generator.
Pop Into a Good Book Bulletin Board
Okay, okay, so this is a technically a decorated door.
But it can easily pivot to be a fun and simple-to-make bulletin board.
Color copy some book covers, crinkle some yellow paper, and your bulletin board is poppin'!
Rainbow of Possibilities Bulletin Board
More than most, students in summer school need to be reminded they have a bright future!
I Spy Bulletin Board
How cool is this bulletin board?
You can do a daily I-Spy Challenge as a summer school brain break!
Independence Day Bulletin Board
Here is a bright and interactive 4th of July bulletin board.
Firecraker Bulletin Board
Here is another Independence Day-themed summer bulletin board idea.
This one has the theme of fireworks.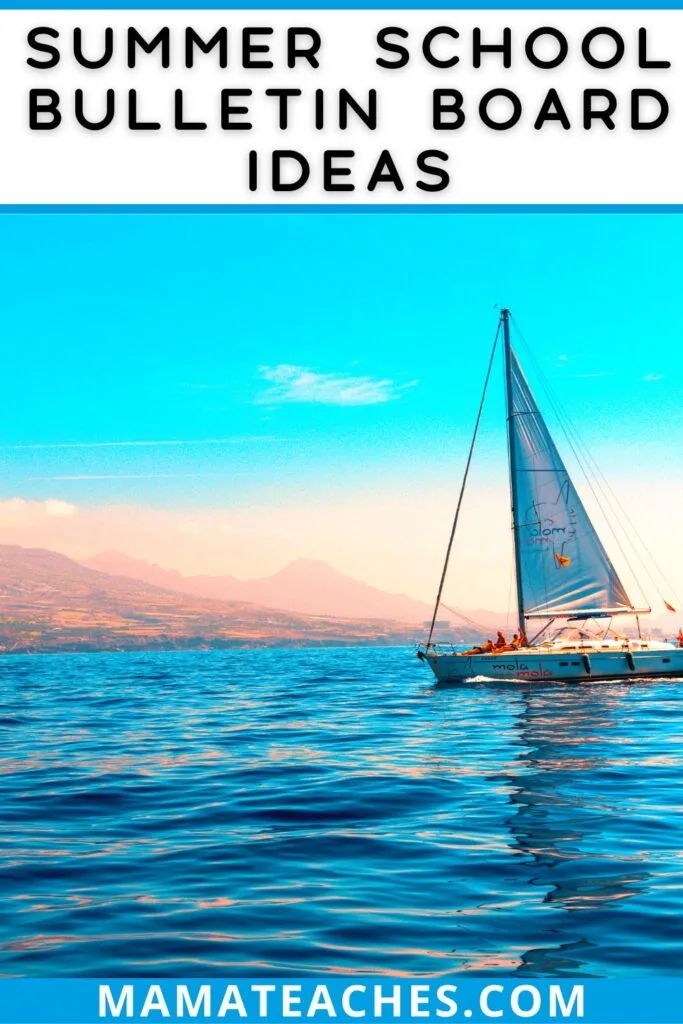 Flamingo Bulletin Board
This bulletin board has summer items to spare: flamingoes, pineapples, and palm trees.
Library Bulletin Board
Why not go with a simple, straightforward message on your summer school bulletin board?
Summer S'more Bulletin Board
Calling all chocolate lovers!
Who else thinks the cotton ball marshmallows are adorable?
Calendar Bulletin Board
A calendar is always a practical option for a bulletin board.
This one is light and bright.
Emoji Bulletin Board
The emojis make this reading bulletin board extra fun!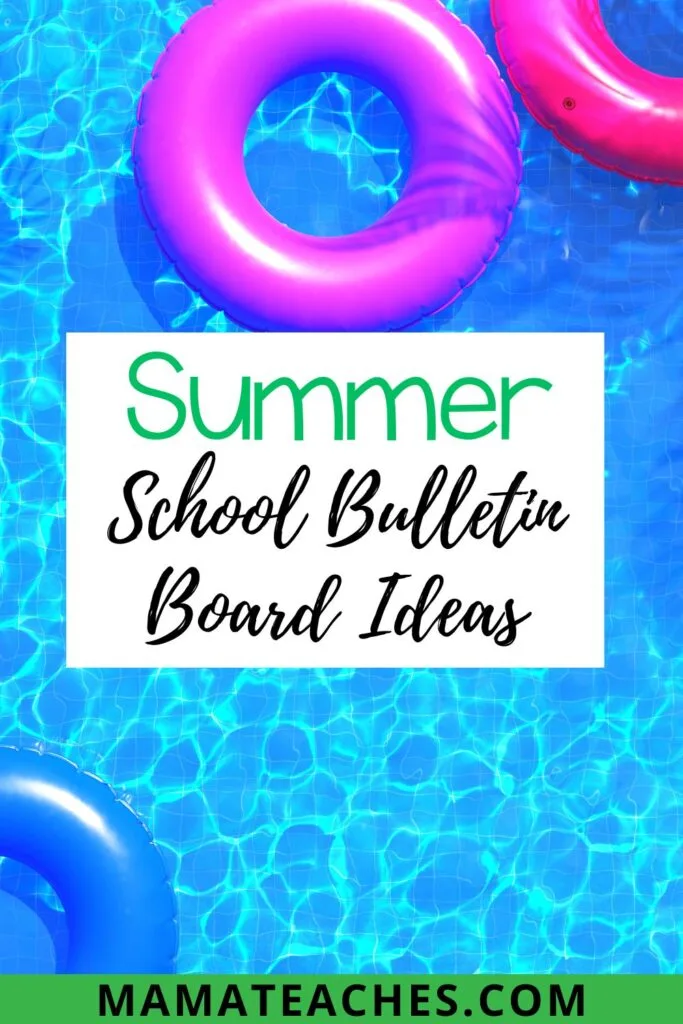 The Best Summer School Bulletin Board Ideas
Brighten your summer school classroom with one or more of these summer school bulletin board ideas.
Whether you prefer a basic bulletin board or something more elaborate, you have plenty of ideas to choose from.
There is a bulletin board for every level of craftiness!
You May Also Like: