Turn your tornado lesson into a multi-sensory experience with these tornado activities for kids.
Learning about the weather has never been more fun!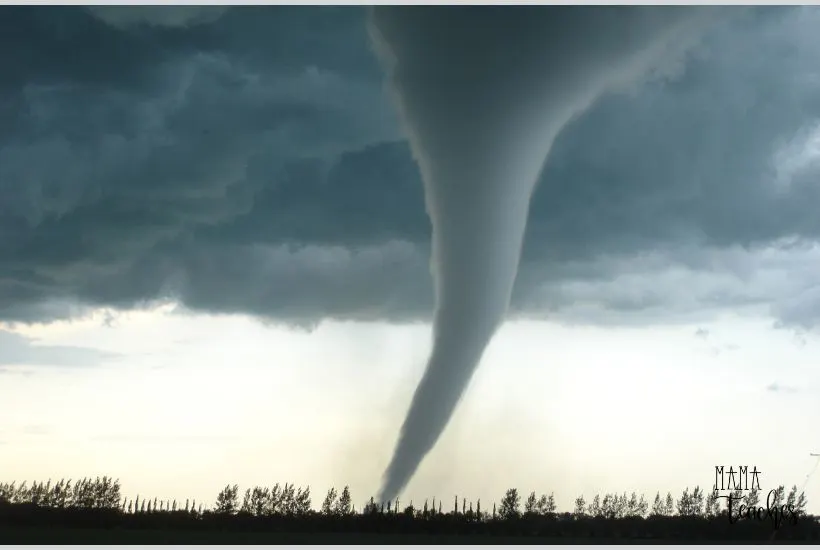 This article contains affiliate links to things that you might like.
Learning About Tornadoes
Tornadoes are fascinating weather phenomena, but reading about them in books can make them seem lackluster and uninteresting.
Enter tornado activities!
Not only will your kids learn and retain more information about tornadoes by doing these hands-on activities, but they will beg for more science!
Activities That Make Tornadoes Come Alive
These activities are hands-on, which means kids become active participants in their science lessons.
No more glazed eyes and wandering minds, your kids will be captivated by these experiential lessons on tornadoes.
Some of these tornado activities are simple are require only a day to perform.
Others are longer and can take a week or so to complete.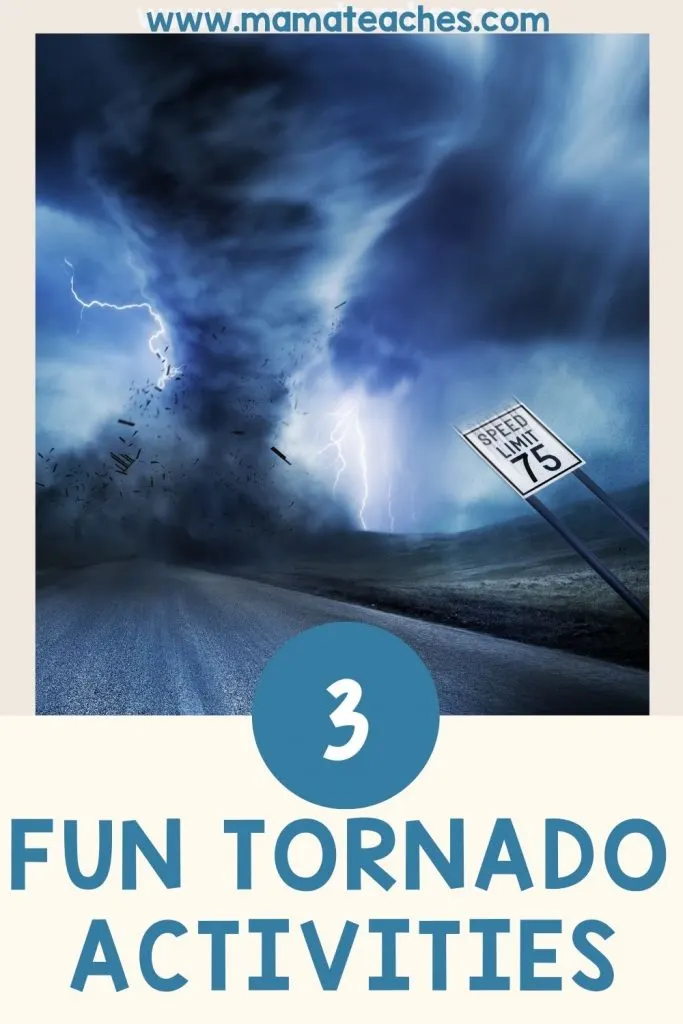 What You Need to Do the Tornado Activities
These activities vary in nature.
For most, you probably have the materials in your house (especially if you are a soda drinker).
There are a couple of items you might not have around; I've included links for those.
Empty 2-liter soda bottles
Duct tape
Hot glue
Flat metal washer (from a hardware store)
Food dye
Glitter
File folder
Coloring supplies
The book Tornado by Betsy Byars
Glue stick
Tornado Activities You Can't Live Without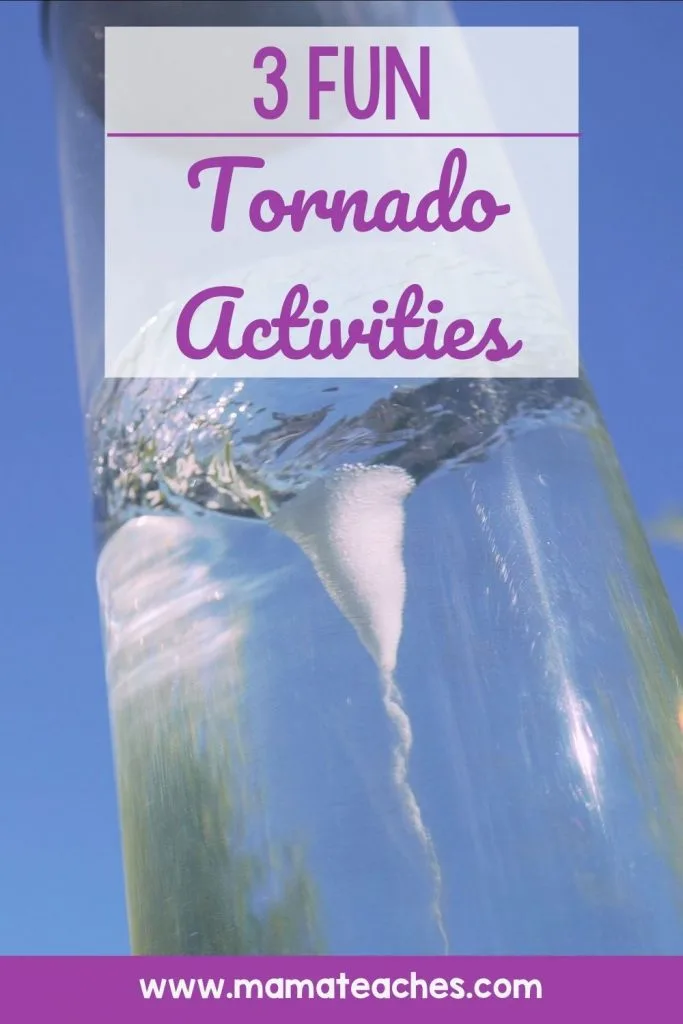 Hands-On Tornado Activities
With a few simple supplies, you can add a boost of fun to your science lesson with these tornado activities.
Who doesn't want to learn through play?
YOU MAY ALSO LIKE…