Considering vocational courses after graduation? Here's why you might be missing out if you're not.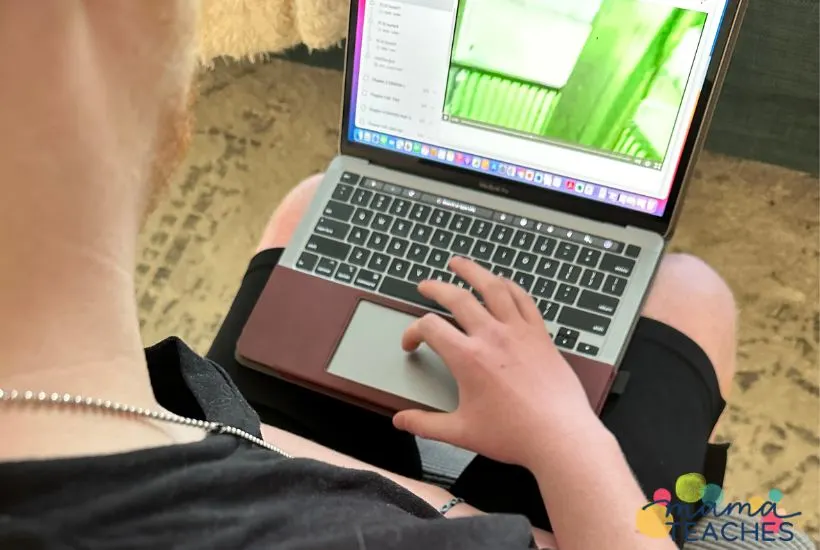 What to do after graduation is a question that every graduating senior asks.
It doesn't matter if you're graduating high school from a public school, as a homeschooler, or even if you're graduating college.
The path to a fulfilling career is lined with options and opportunities!
---
Disclaimer: I was compensated for my time to write this article. All opinions are my own.
For those graduating from high school, it can be a daunting and overwhelming experience, especially when it comes to answering that age-old question: what's next?
Opting to pursue higher education is often the default response for many, but for others, college may not be the best fit.
There are alternatives to college for those that prefer hands-on learning, more specific job skills training programs, or just a different career path altogether.
My own two boys really struggled with figuring out what to do after graduation and have been strongly considering learning a trade despite starting down the college route.
They have realized that being tens of thousands of dollars in debt after college and in careers they might not enjoy at the end of their schooling doesn't really sound that appealing!
So in this blog post, we'll be exploring vocational courses and job skills training as a viable route to take after high school graduation.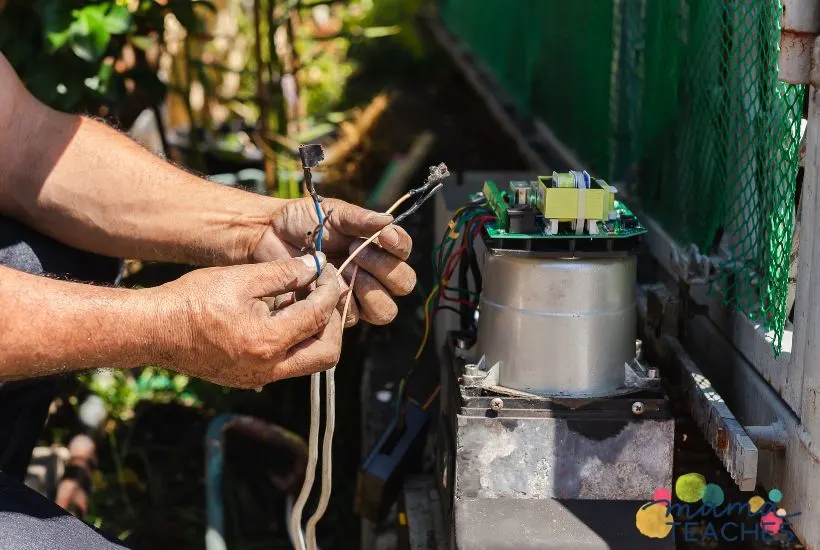 Understanding Vocational Courses
What Exactly is Vocational Training, and What Do These Programs Typically Entail?
Vocational training, also known as technical or career training, is a form of education that focuses on providing students with practical job skills and hands-on training.
These programs are designed to prepare students for specific careers, such as healthcare, construction, auto mechanics, and more.
Vocational courses vary in length, from a few weeks or months to several years, often, but not always, culminating in a certification or license to practice.
Why Consider Taking Vocational Courses?
Aside from the obvious appeal of having specific job skills and ready access to job openings, vocational training can be a more viable option for those not interested in the traditional college path.
Vocational training programs are typically more affordable than college and offer the flexibility of completing courses and certifications on your own schedule.
Additionally, these programs can lead to faster career advancement and higher-paying jobs right out of the gate.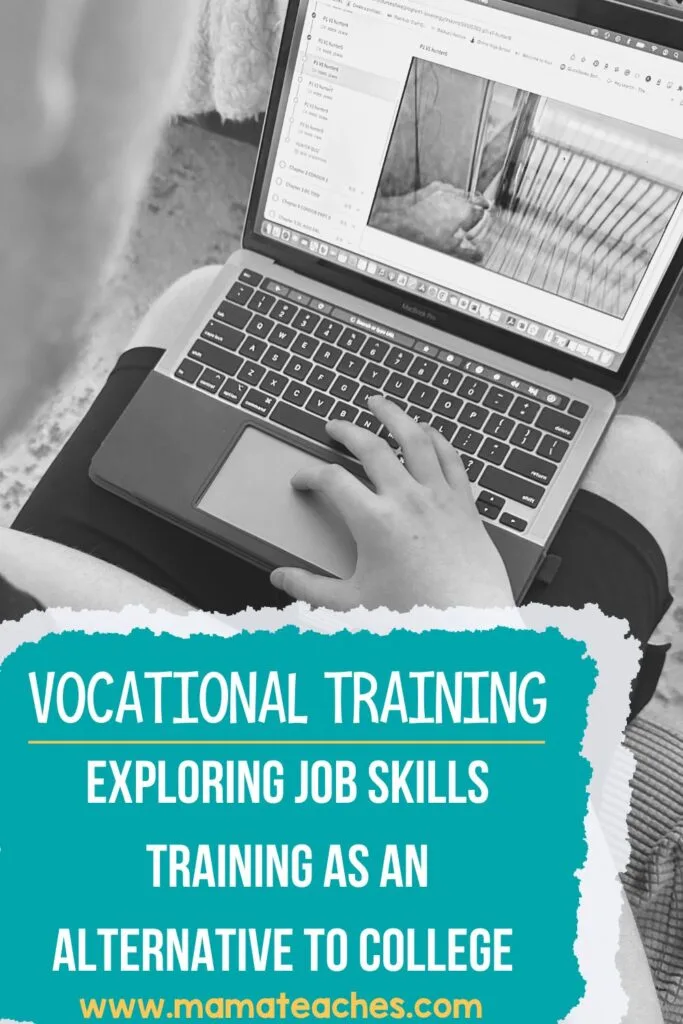 What Kinds of Vocational Courses and Training Programs are Out There?
The options are many and varied, but some of the most popular programs fall under these general categories: healthcare, transportation, construction, technology, and business.
Healthcare programs can range from medical assisting to dental hygiene to nursing.
Transportation vocations include commercial truck driving and aviation mechanics.
Construction programs offer certifications in areas such as carpentry, plumbing, or electrical work.
In the tech industry, programs can include coding boot camps, cybersecurity, or IT certifications.
Business programs often encompass a range of skills, such as project management, customer service, and sales.
An Example of a High-Demand Vocational Course and Career Path in Automatic Door Repair
If you're looking for a vocational course to take, learning automatic door repair is an excellent choice. Here are just a few reasons why:
High Demand: Automatic doors are becoming increasingly popular in public places like malls, hospitals, and office buildings. As a result, there's a high demand for professionals who can install, repair, and maintain these doors.

Lucrative Career: Since there's a high demand for professionals in this field, the career prospects are great. With the right training and experience, you could earn an excellent salary and work in a variety of settings.

Varied Work: As an automatic door repair technician, you'll work on a variety of different types of doors. This means that you'll always be facing new challenges and learning new skills.

Job Security: Automatic doors are here to stay, so there will always be a need for repair technicians. This means that your skills will be in demand for years to come, providing you with job security.

Flexibility: Many automatic door repair technicians work as independent contractors, which means you can work your own hours and choose your own clients. This can provide you with flexibility and control over your career.

Overall, learning automatic door repair is a smart choice for anyone looking to start a vocational career. With high demand, good pay, varied work, job security, and flexibility, it's a career path that's worth considering.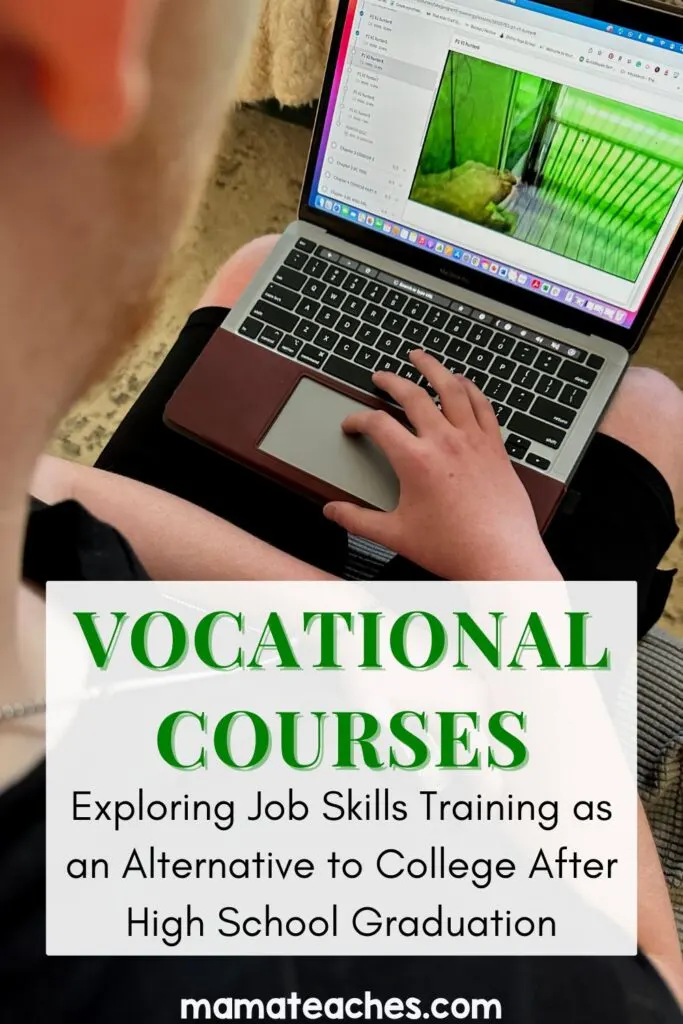 But where do you get trained to be an automatic door technician?
Unlike some other vocational courses like motorcycle repair or certified nursing assistant, there is no formal certification or licensure required to become an automatic door repair technician.
There are, however, skills that you must learn in order to excel at the job.
That's where vocational courses like those in the Bruce Cloney Door Institution come in.
They are designed to walk you through every aspect of automatic door repair so that when you are presented with a door that's not working, you know exactly what to do.
The best part about these courses is that they're online.
That means you can learn at your own pace, rewatch the videos as often as you need to, and you get to actually see and hear the instruction versus reading about it in a textbook.
For those like my oldest, who has dyslexia and needs varied ways of learning, the courses at the Bruce Cloney Door Institution hit the mark.
This well-thought-out course contains over 60 hours of video training and 57 self-quizzes, with the goal being that when the student completes the course, they are fully prepared to tackle any door repair they are presented with in the field.
My boys love the way Bruce explains how everything is done. The attention to detail and explanations make it easy to understand and stay engaged as they're watching.
Unlike other vocational courses that require years of training and tens of thousands of dollars in debt, the Bruce Cloney Door Institution allows students to complete the course in their timeframe and start making a living without being saddled in debt.
If you are looking for a high-demand field that will provide you with a comfortable living, becoming an automatic door technician is an excellent option!
The Bruce Cloney Door Institution can help you make it a reality!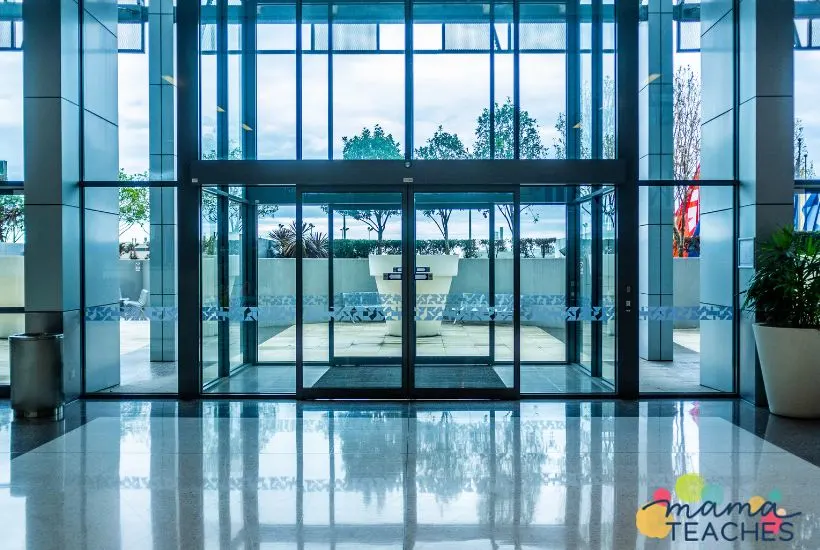 List of Vocational Training Courses and Careers
Here is a list of vocational careers to consider:
Automotive technician
Welding
Plumbing
Electrician
HVAC technician
Carpentry
Cosmetology
Culinary arts
Medical billing and coding
Dental assistant
Pharmacy technician
Heavy equipment operator
Graphic design
Web development
Cybersecurity
Locksmith
Machining
Landscaping
Real estate
Massage therapy
Personal training
Veterinary assistant
Early childhood education
Fashion design
Accounting
Business management
Marketing
Human resources
Project management
Digital marketing
Event planning
Bartending
Photography
Music production
Film and video production
Game development
Animation
Interior design
Floristry
Travel and tourism
Culinary management
Information technology
Network administration
Database management
Legal assistant
Court reporting
Medical assistant
Physical therapy assistant
Occupational therapy assistant
From technical trades to creative fields and everything in between, there are many vocational courses available that can lead to rewarding careers.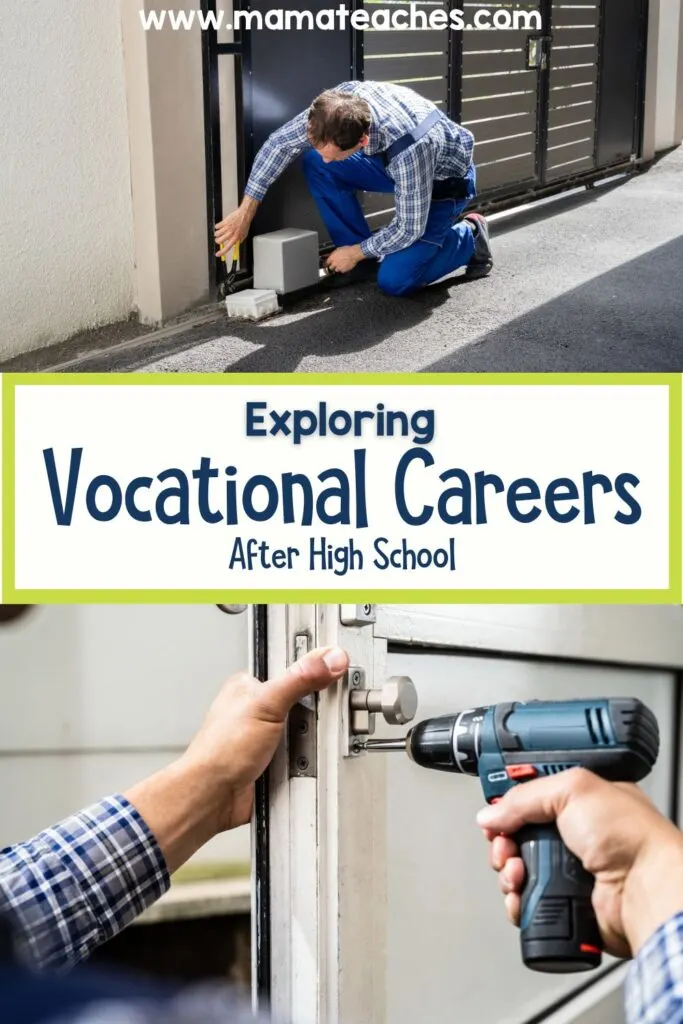 How Do You Find and Choose the Right Vocational School or Program?
Begin by researching programs in your desired field and search for "trade schools near me" to find things that are offered locally.
If nothing in your area appeals to you, consider online vocational courses like the Bruce Cloney Door Institution that will give you the training you need without having to be there in person.
Look into the program's accreditation, reputation, curriculum, cost, and job placement rates.
Keep in mind, though, that many vocational programs do not require certificates or have an accrediting body to report to.
Get in touch with the programs' admissions offices and ask questions about what the schools offer, the workload, the duration of the coursework, certification/licensing requirements, and any on-the-job training opportunities.
Don't be afraid to ask questions!
Talk to former students or current professionals in the field to get their insights and recommendations.
How Much Do Vocational Schools Cost?
Vocational courses are generally much less expensive than traditional four-year college degrees.
While the cost can vary depending on the program and location, vocational courses typically cost a fraction of what a four-year degree would cost.
This affordability makes vocational schools and courses an excellent option for students who may not have access to the financial resources needed for a traditional college education.
In addition, vocational courses often lead to in-demand careers that offer good earning potential.
By pursuing a vocational course, students can gain practical skills and experience while keeping their education costs under control.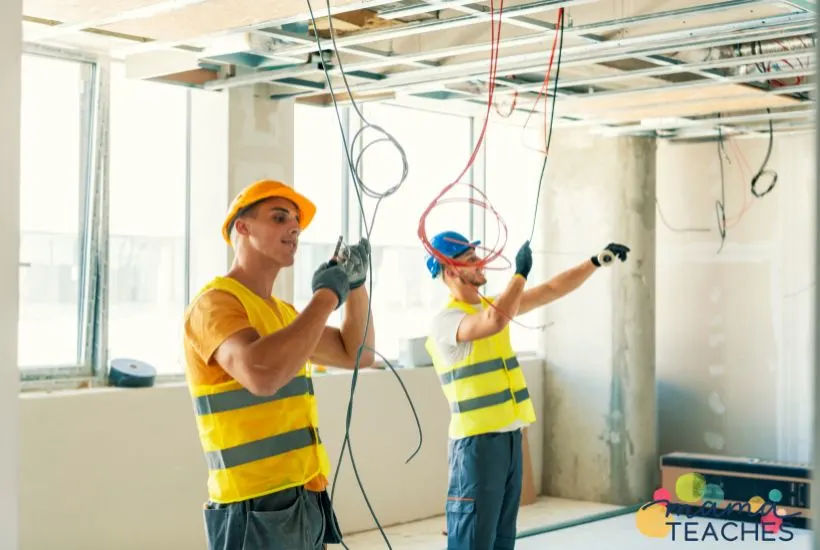 What Are the Future Prospects for Vocational Job Skills Training?
It's safe to say that vocational training programs are not going away anytime soon.
With the ongoing skilled labor shortage in many industries, there will continue to be high demand for skilled professionals in roles such as healthcare, computer networking, digital marketing, and manufacturing.
Additionally, as technology continues to evolve and change, new and updated vocational training programs will emerge, keeping up with the latest industry trends and demands.
Are Vocational Courses Good for Homeschool Graduates?
Vocational education is a great option for homeschool graduates looking to gain practical skills and experience in a specific field. Here are just a few reasons why:
Hands-on Learning: Vocational courses focus on hands-on learning, which is ideal for students who learn differently. This type of learning allows students to apply their knowledge in real-world settings and gain practical skills that can help them in their future careers.

Career Preparation: Vocational courses are designed to prepare students for specific careers, providing them with the skills they need to succeed in their chosen fields. Homeschool graduates who know what they want to do can benefit from this targeted training and be better equipped to enter the workforce.

Flexibility: Many vocational courses offer flexible schedules, including online options like the Bruce Cloney Door Institution, which can be ideal for homeschool graduates who may have other responsibilities or commitments. This flexibility allows students to balance their education with other priorities and create a schedule that works for them.

Cost-Effective: Vocational courses are often more cost-effective than traditional four-year degree programs. This can be especially beneficial for homeschool graduates who may not have access to the same financial resources as traditional students.

Job Opportunities: Vocational courses often lead to job opportunities upon graduation. This means that homeschool graduates can quickly enter the workforce and start building their careers.

Overall, vocational courses are an excellent option for homeschool graduates looking to gain practical skills, prepare for specific careers, and enter the workforce. With hands-on learning, career preparation, flexibility, cost-effectiveness, and job opportunities, vocational courses can provide homeschool graduates with a path forward in their careers.
Also, keep in mind that some vocational courses like automatic door technician can be taken before the homeschooled student has graduated. That means that they can immediately begin work in their trade upon graduation if they have already completed a homeschool vocational program!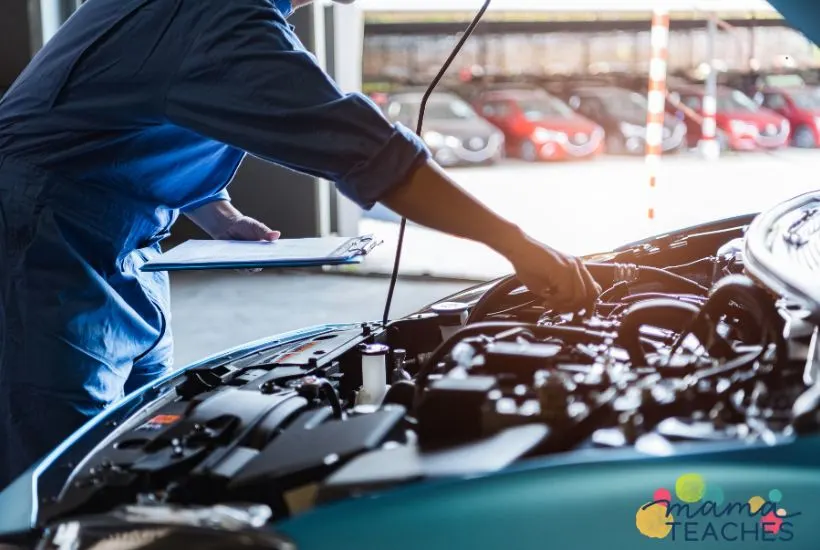 Vocational Courses May Change Your Life
For those interested in hands-on learning, specific job skills, and a different career path, vocational courses, and job skills training can provide a viable alternative to college after high school graduation.
With a wide range of program options and potential career paths, vocational training programs offer the flexibility and affordability that many high school graduates seek.
So if college isn't your cup of tea, don't despair! Research your options and find the vocational training program that's right for you.
YOU MAY ALSO LIKE…