Whether you're teaching virtually, in class, or homeschooling, you're going to want to learn more about Boom Cards!
There are so many reasons that kids, teachers, and parents love these digital wonders.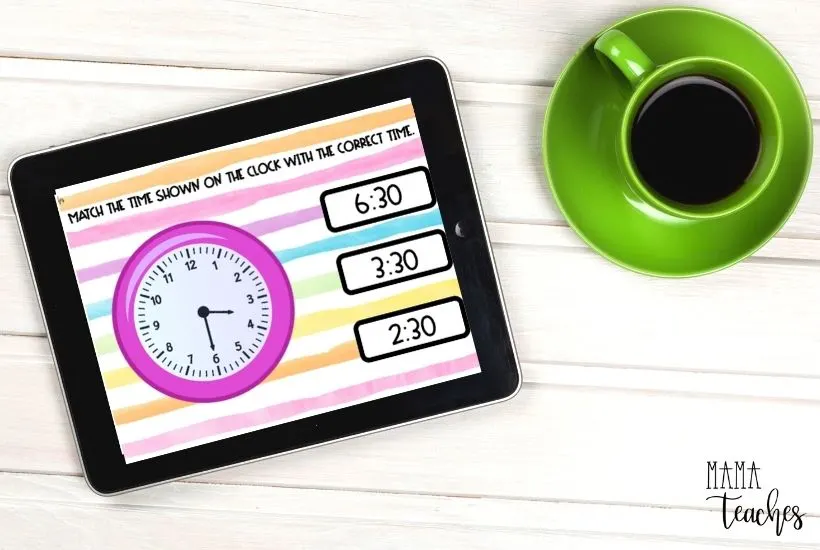 This article contains affiliate links to things that you might like.
This post contains affiliate links.
What are Boom Cards?
So what are Boom Cards, anyway?
In a nutshell, they're interactive, digital, self-grading task cards.
A set of these cards is called a "Boom Deck." Cards might have multiple choice questions, clickable answers, or moveable pieces, to name a few.
Students love them simply because they're fun and engaging.
Teachers and parents love them because they are low-to-no prep, provide instant feedback for students, and did I mention how fun they are?
Plus, Boom task cards are compatible with Google Classroom and Google Apps.
Ready to get started?
Great!
how to get started with boom learning cards
First, we need to cover the basics.
You'll need a tablet, computer, or an interactive whiteboard and an Internet connection.
You'll also need a free or paid Boom Learning account.
You absolutely can use Boom for free, but a paid account is super affordable and has lots of cool features like:
Creating an entire classroom of student logins
Assigning multiple Boom Decks to students
Getting student activity and progress reports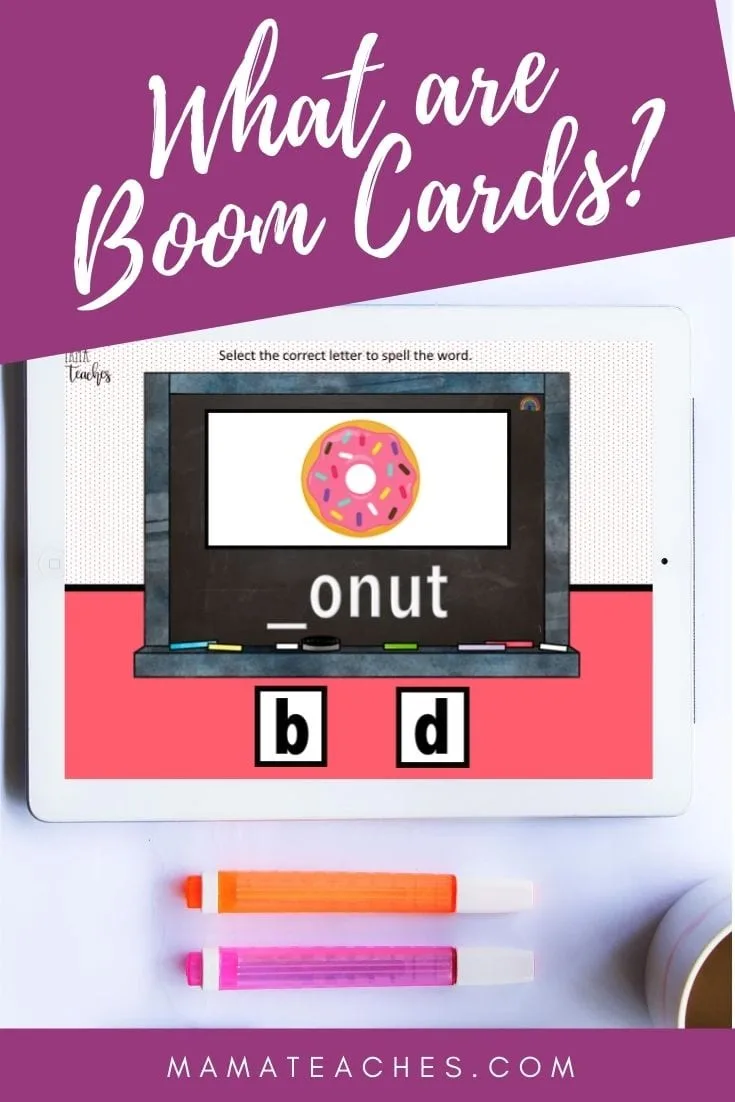 WHERE CAN I FIND BOOM DECKS?
You can find free Boom Cards on Teachers Pay Teachers stores like mine here or directly from Boom Learning.
You can purchase individual sets or bundles.
Once you've made your purchase, you'll receive a PDF download.
Click the links to your Boom Decks to add them to your library.
Just be sure you're logged into your Boom account.
Once the decks are in your library, you'll be able to access them forever!
WHAT IS FAST PLAY?
If you choose the free account, you'll need to login to your Boom teacher account and go to "Library."
After you find the deck that you'd like your students to use, click on "Fast Pin" then select "Generate New Pin."
From there you can either copy and paste the link for students to play or you can go to boomlearning.com (or the Boom app) and click on "Fast Play."
Then enter the pin and click "Play." It's important to note that fast pins are only good for 5 days with free accounts and for 14 days with paid accounts.
After this time frame, they'll expire and you'll simply generate new ones.
With a free account you'll have unlimited access to any of your free or purchased Boom Cards.
However, with the Boom Cards Fast Play option you won't be able to record student progress.
The free version does allow you to create 5 students.
With a paid Boom account (remember, the paid version is actually very affordable), you can set up a classroom. Here's how:
Once you're logged in, go to "Classes" and click on "New Classroom."
Click "Add Many Students," then type in nicknames for your students.
From there the students will receive a randomized username and password that's generated by Boom. You can choose to personalize the passwords if you'd like.
Lastly, click "Add Students."
You can assign Boom Decks to your students from the library in your account.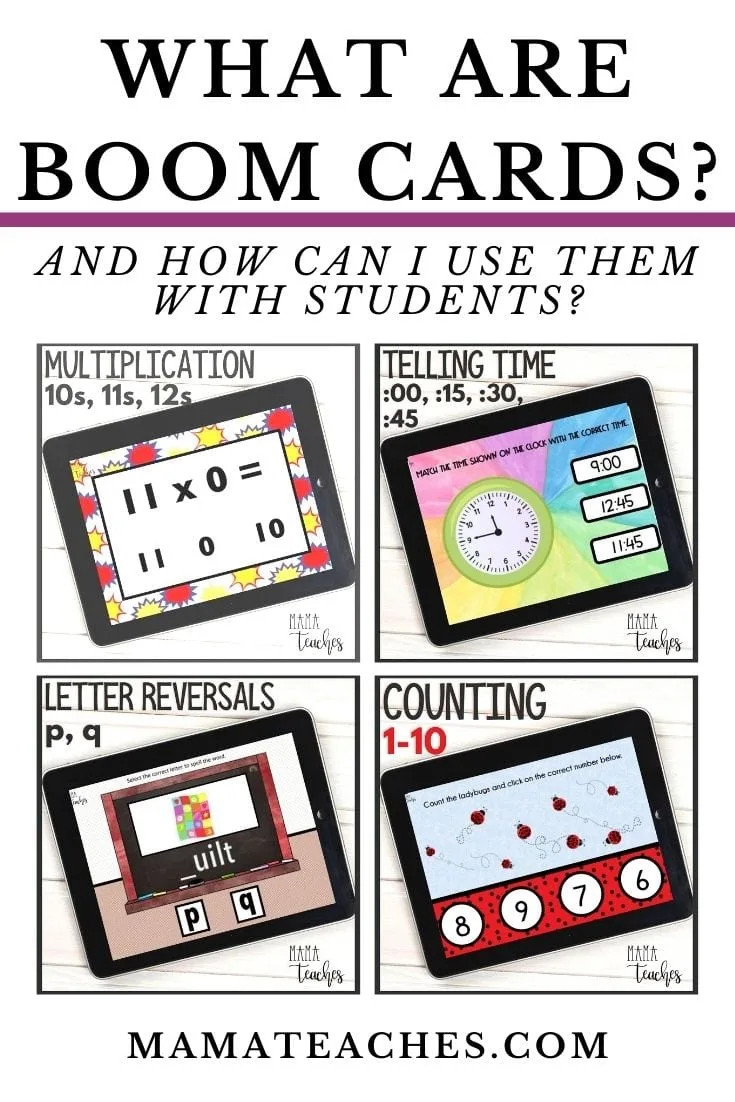 HOW CAN I USE BOOM CARDS?
Teachers and parents can use Boom Cards in so many ways.
Here are a few ways you can use them with your students or with your own children!
Independent Practice: Students love the way Boom Cards are gamified. Since they are self-checking, you'll know they are practicing and receiving feedback as they go.
Centers: These are great to use as center activities or for early-finishers.
Whole Class Instruction: Model using Boom Cards on your interactive white board, use them as review games with your whole class, or practice key skills together in a fun, meaningful way.
Homework: Kids will love this kind of homework! Assign decks to students according to what they need to practice. No need to assign the same decks to every student. This is a dream come true for differentiation!
Homeschool/Virtual Learning: You can be sure your children are practicing the skills they need and know they're having fun at the same time.
BENEFITS OF USING BOOM CARDS
Low-to-No Prep: Once Boom Cards are in your library you have access to them forever. All you'll need is a tablet, computer, or interactive white board and an Internet connection for your students to play them.
Variety: There's such a wide range of skills and subjects available with Boom Cards. There are Boom Cards that can be used for everything from math to speech therapy!
Differentiation: Different decks can be assigned to different students depending on individual needs.
Student Progress: WIth a paid Boom account, you can track student progress and completion of decks.
Free Account Option: Like we talked about earlier, the free account is always an option. Student progress won't be tracked, but there are still some pretty cool benefits of the free option.
Find examples of free Boom Cards, math Boom Cards, and language arts cards in my Boom Learning store!
You and your students will love Boom time!
You Might Also Like…