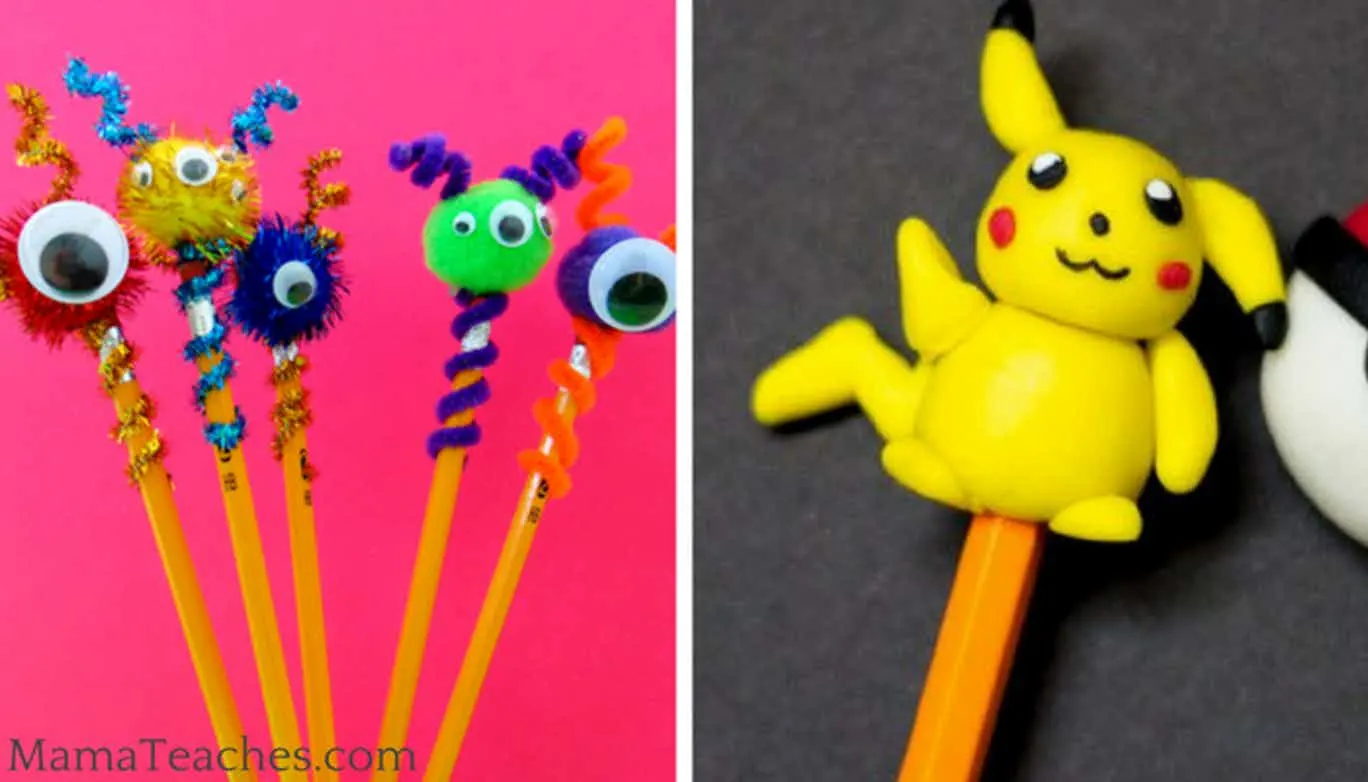 After a decade of homeschooling, my kids are all now in public school. Honestly, I was a hot mess last year, but this year I'm pretty excited for them. To help them get ready, we've been making some pencil topper crafts that are adorable. They're super cute and will make my daughter's pencils extra special when she heads off to the classroom.
The best part about the crafts below is that, for the most part, they're easy to make and don't require a lot of extra crafting supplies. You can customize them with your child's favorite colors too. They're also perfect for tweens and teens who need a quick craft! Let us know which ones you like the most!
This article contains affiliate links.
DIY PENCIL TOPPER CRAFTS FOR TWEENS AND TEENS
This is one of my daughter's favorites, because, hello, hearts!
I love the simplicity of this one! Although it shows the craft in patriotic colors, we changed up the colors to create one that better reflects my daughter's colorful personality.
Have you ever read The Kissing Hand by Audrey Wood? Well, Chester the raccoon from this back to school favorite comes alive in this adorable Raccoon Pencil Topper!
This is the cutest bunny pencil topper I've ever tried! Be sure to have plenty of glue on hand though! It's especially good for Easter crafts!
We love butterflies, so it was a no-brainer that this adorable butterfly pencil topper had to be included in our crafting session!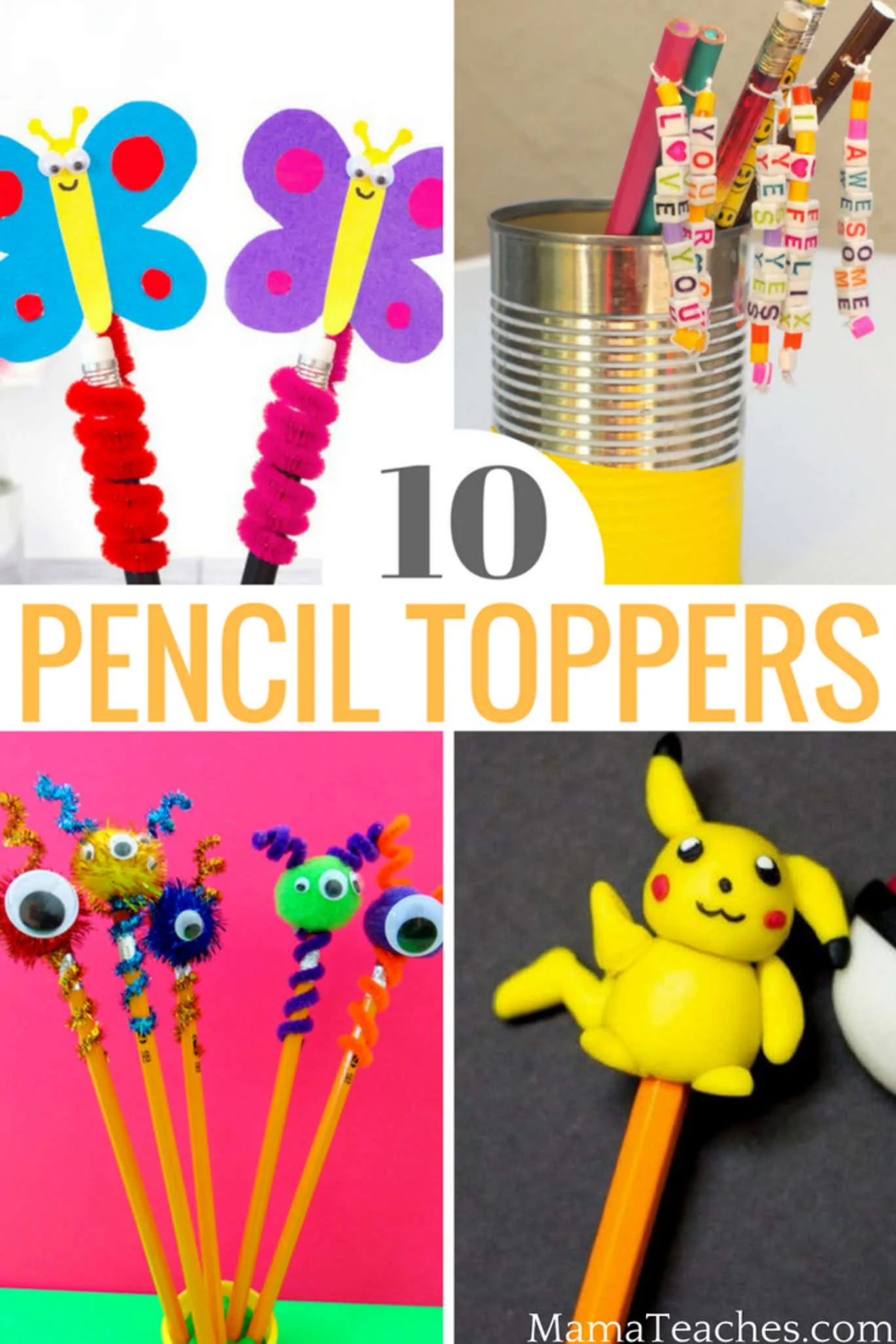 These pencil topper puppets just made us giggle! There are so many possibilities!
Now this pencil topper requires a lot more time and patience, because it involves modeling clay and a lot of sculpting. The directions are pretty clear for how to make Pikachu, but you definitely don't want to save this one for the end when your patience is running a bit thin.😉
Dr. Seuss' Birthday (March 2nd) has always been one of our favorite "holidays"during the school year. This quirky Cat in the Hat inspired pencil topper will be perfect for then!
In addition to stickers, my daughter loves crafting with beads. So, it's no wonder that this beady craft got a lot of pencil-topper-making time.
We had a blast creating some of these wild and crazy monsters for her to take to school!
​
Do you have some favorite pencil toppers? Let us know which other ones we should try!