You won't find women sitting on the sidelines in these books!
Check out this list of inspiring children's books with strong female characters.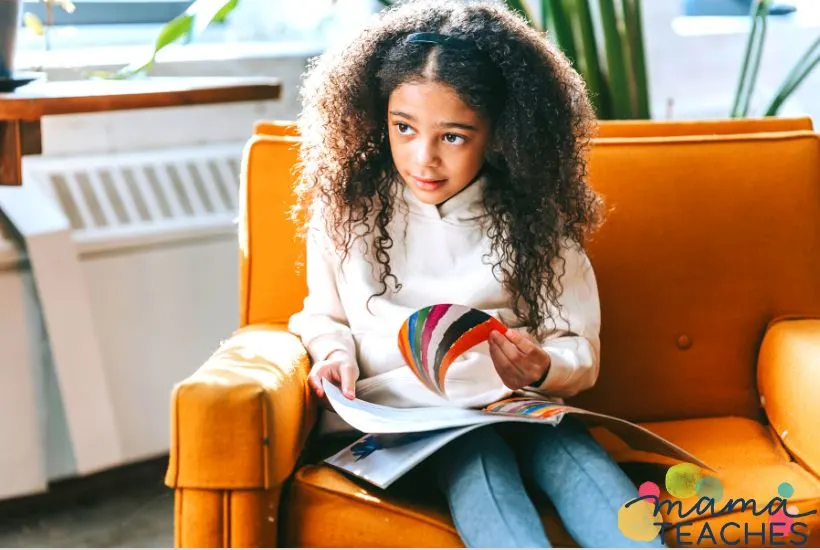 This article contains affiliate links to things that you might like.
Why Read Books with Strong Females?
Children learn lessons from the books they read, even when that book is a story.
When a child's reading list is filled with books where the females are absent or passive, the child gets the message that girls can't do anything.
That couldn't be farther from the truth!
Books can inspire.
The characters we read in books can become our heroes and models.
They can extend our definition of what's possible.
By picking children's books with strong female characters, you teach children that women can be leaders, explorers, problem-solvers, and agents of change.
25 Books for Kids with Strong Female Characters
In this picture book, a dragon kidnaps the king and burns all the princess's clothes.
The spunky, intrepid princess rescues the king wearing–you guessed it–a paper bag.
I Am Malala by Malala Yousafzai & Christina Lamb
This inspiring, real-life story is ideal for students in the middle grades.
Malala was shot in the face by the Taliban for riding the bus to school.
Miraculously, she survives; she will not be silenced.
Today, this Nobel Peace Prize winner continues in her quest to advocate for women's education.
This picture book highlights the real stories of female creatives and trailblazers.
It will inspire young girls to dream big and forge new paths.
Sassy doesn't fit the mold of a typical ballerina.
Her legs are too long, and her feet are too big.
Nevertheless, she shows the skills she does have to the famous director, and her biggest asset is her persistence.
Based on Debbie Allen's own story.
Princess Kiana has a fairy godmother.
What does the princess wish for?
Not for a dress for the ball!
She explores careers outside the castle: astronaut, doctor, engineer, and designer.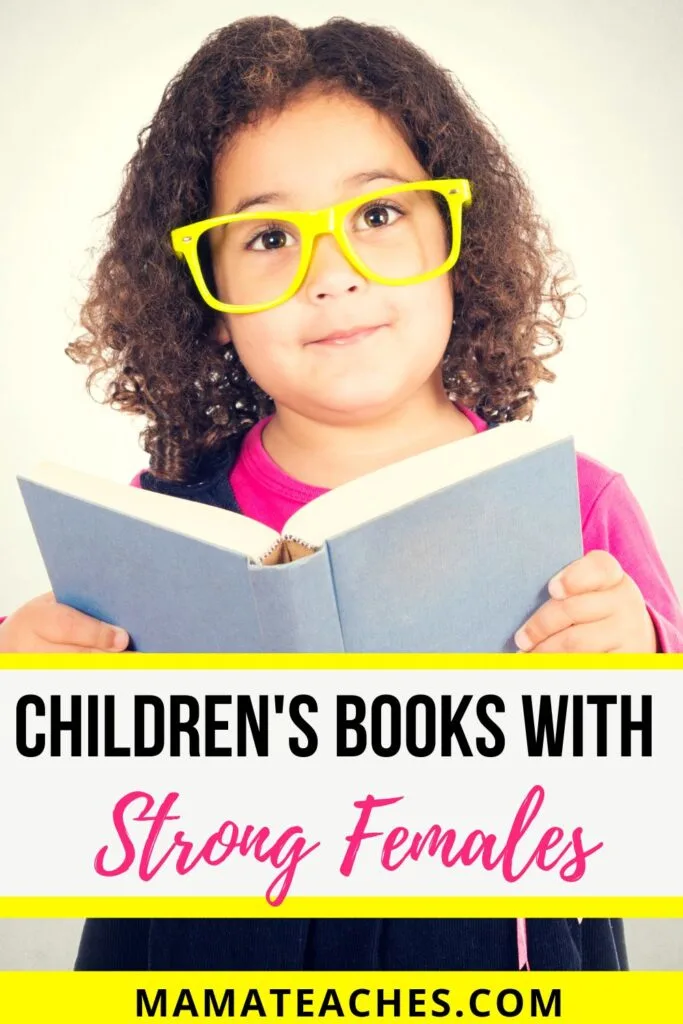 This picture books tells about the first Black female engineer at NASA: Mary Jackson.
It's perfect for kindergarten to grade 2.
Can a mathematician save lives?
Absolutely!
This picture book tells the story of Katherine Johnson, a NASA mathematician whose calculations of moon landings ensured the astronauts of Apollo 13 returned home safely.
Nobel Peace Prize winner and education advocate Malala writes her first children's book about her childhood dream.
She wished she had a magic pencil that she could use to make the world a brighter place.
As she grew, she realized she didn't have a magic pencil, but she could work to improve the lives of those around her.
As a young Black girl in the 1940s, Raye Montague toured a submarine and dreamed of designing ships for the Navy.
With persistence and hard work, Raye achieved her goal.
As a naval engineer, she designed the first ever computer-generated model of a naval ship.
This picture book reader tells the true story depicted in the movie Hidden Figures: how four Black women helped NASA put the first astronauts in space.
Mary Anning scoured the beach by her home, looking for shells.
One day she found something unusual: bones.
The bones were very old; they belonged to dinosaurs!
Mary's discoveries launched a new branch of science: paleontology.
This picture book is great for K-2.
In this picture book for grades 1-4, you learn of the true story of Eugenie Clark, a zoologist who fell in love with sharks at a young age and, through her research, proved to the world that sharks are not mindless killers.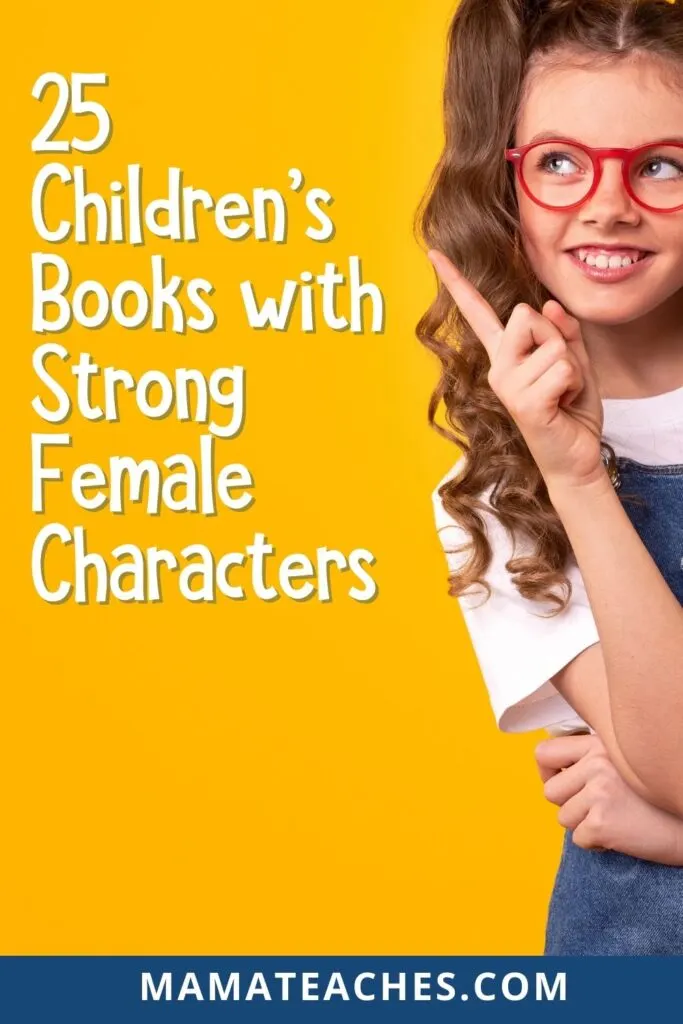 Ivy and best are total opposites and best friends.
Their adventures and high jinx will have children laughing their way through these beginning chapter books.
In this book, a girl has an idea: she will make the most magnificent thing!
But what will it be?
This book is about character, creativity, and persistence.
Sofia Valdez is a pint-sized community leader.
She advocates turning the town's ugly landfill into a park.
This book is part of a STEM series, along with the book below.
Rosie Revere is a budding engineer who becomes discouraged by her first failure.
After a visit from her grandmother (Rosie the Riveter), she learns to celebrate failure as part of the journey to success.
How does Kevin Henkes do it?
Somehow he manages to write books about mice that are entirely relatable.
His plucky female heroine Sheila Rae isn't afraid of anything…until she gets lost.
Chrysanthemum loves her name until everyone teases her on the first day of school.
This book is about self-esteem and acceptance.
Kevin Henkes wrote two books about personality-plus Lilly.
In this first book, Lilly loves everything, especially her purple plastic purse.
How does she handle it when her purse is taken away?
It's a book about understanding and forgiveness.
The middle school book deals with the Holocaust and how one Danish girl and her family (members of the Danish Resistance) risk their lives to evacuate their Jewish friends.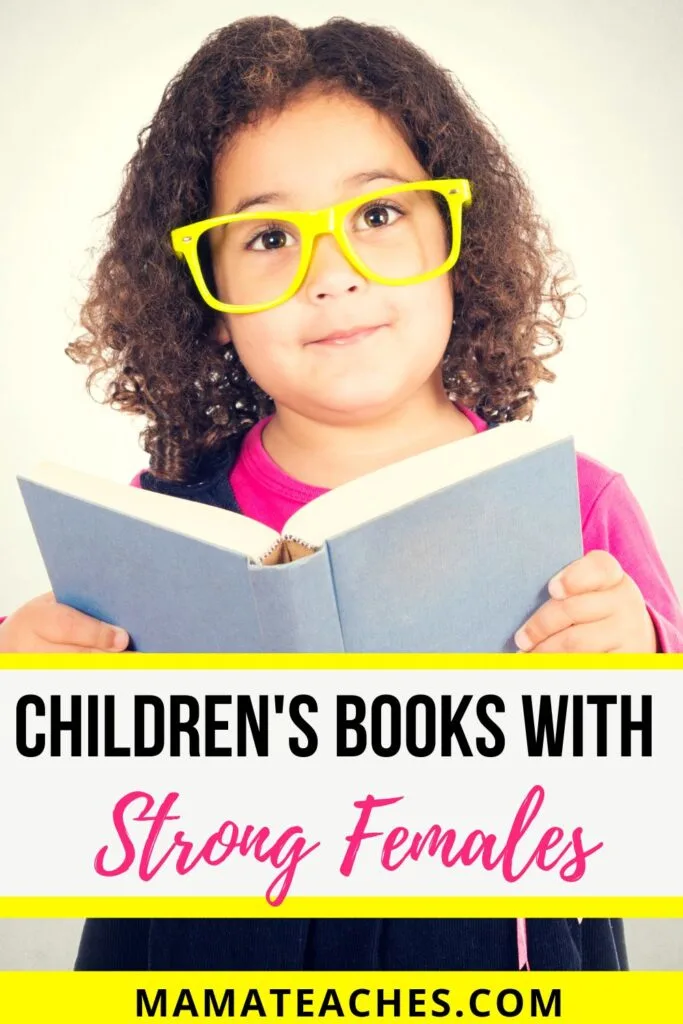 In this novel, Esperanza's life in Mexico is completely upended by tragedy and the Great Depression.
She must work harder than ever before to rise above her difficult circumstances.
Forget DC and Marvel–be your own superhero.
When Lulu puts on her ladybug costume, in her mind, she transforms into Ladybug Girl.
With her faithful Basset hound Bingo by her side, they explore the world around them and save the day.
Stylish Katie Woo has a good heart but often winds up in sticky situations.
These beginning chapter books will help young readers on the road to independent reading.
Who can forget Amelia Bedelia?
Herman Parish, Peggy Parish's nephew, has brought this beloved character to the next generation.
In these chapter books, a young Amelia often sees things in a way others don't, much to her reader's amusement and delight.
This collection of Junie's year in kindergarten will have chapter book readers rolling on the floor laughing!
List of Children's Books with Strong Female Characters
This list of children's books with strong female characters will captivate the children in your life.
They will provide boys and girls with hours of entertainment and inspire girls to grow and learn, speak and do!
You May Also Like: