When December rolls around, you can use the holiday spirit to enliven your school day.
Break out these 6 entertaining and educational Christmas activities for the classroom.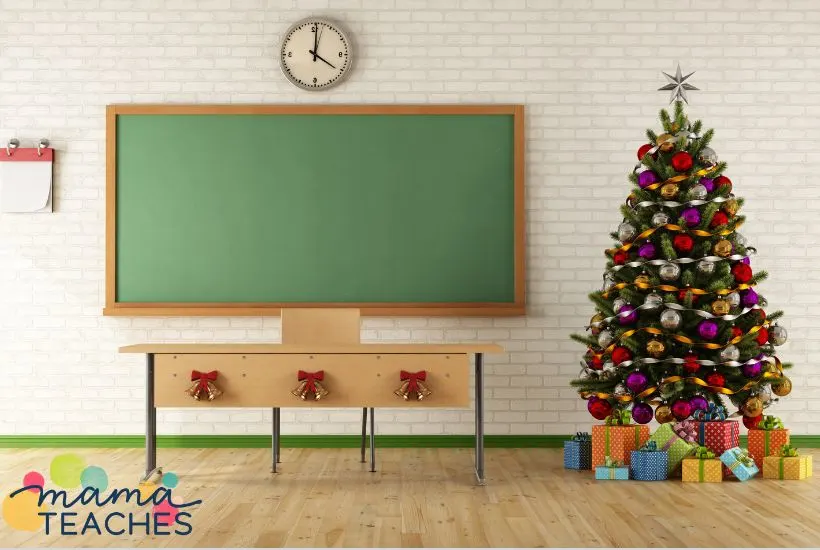 This article contains affiliate links to things that you might like.
Classroom Christmas Activities
Christmas activities for the classroom need to be two things: 1) they need to be festive and fun, and 2) they need to serve an educational purpose.
The good news is that we have 6 activities that tick both those boxes.
Why You Should Include Christmas Activities
As the school year wears on, students' day-to-day schedule can become tiresome.
How do you keep your students engaged and motivated?
Add a dash of whimsy!
Seasonal activities keep things fresh and add excitement to the day.
Students who are interested in an activity will work harder and longer at it.
Why not give some of your lessons a Christmas theme?
It's the perfect way to celebrate the holidays with your students.
They have fun.
You know they're learning.
It's a win-win.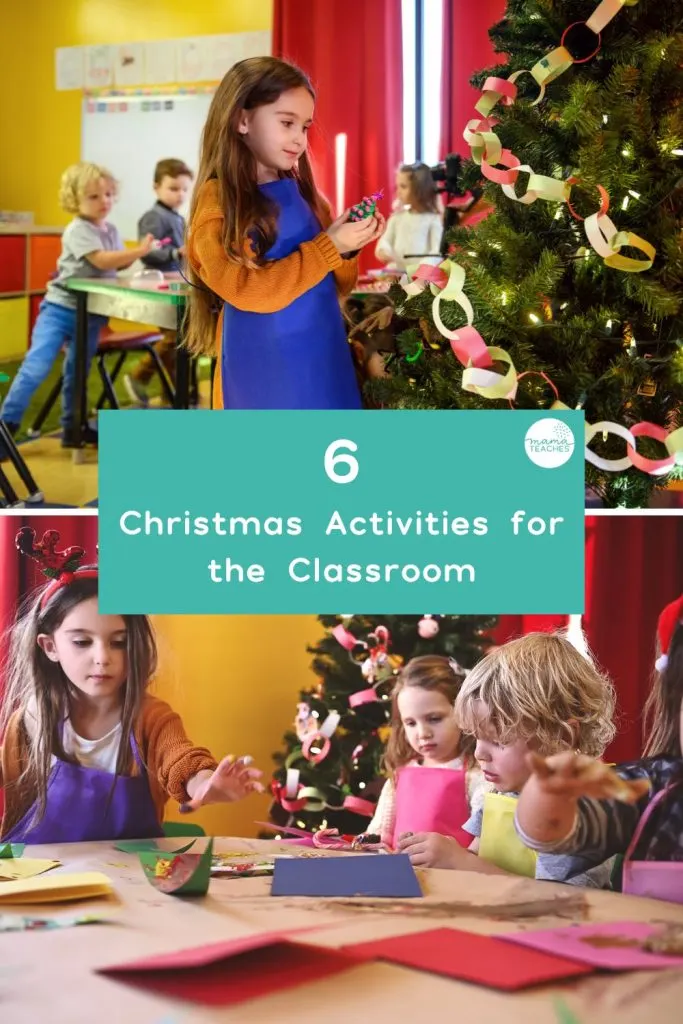 Christmas Activities That Work Well in the Classroom
Not all Christmas activities are created equal.
You want activities that are on-theme but also engage the mind.
These 6 Christmas activities for the classroom perfectly combine fun and education.
Christmas Roll & Write
The #1 most challenging part of writing: deciding what to write about.
Christmas Roll & Write takes that problem off the table.
It makes writing more of a game of chance.
Roll the dice to determine the character, plot, and setting of a Christmas story.
With that Christmas writing prompt, the student can use an included graphic organizer to plan his or her short story.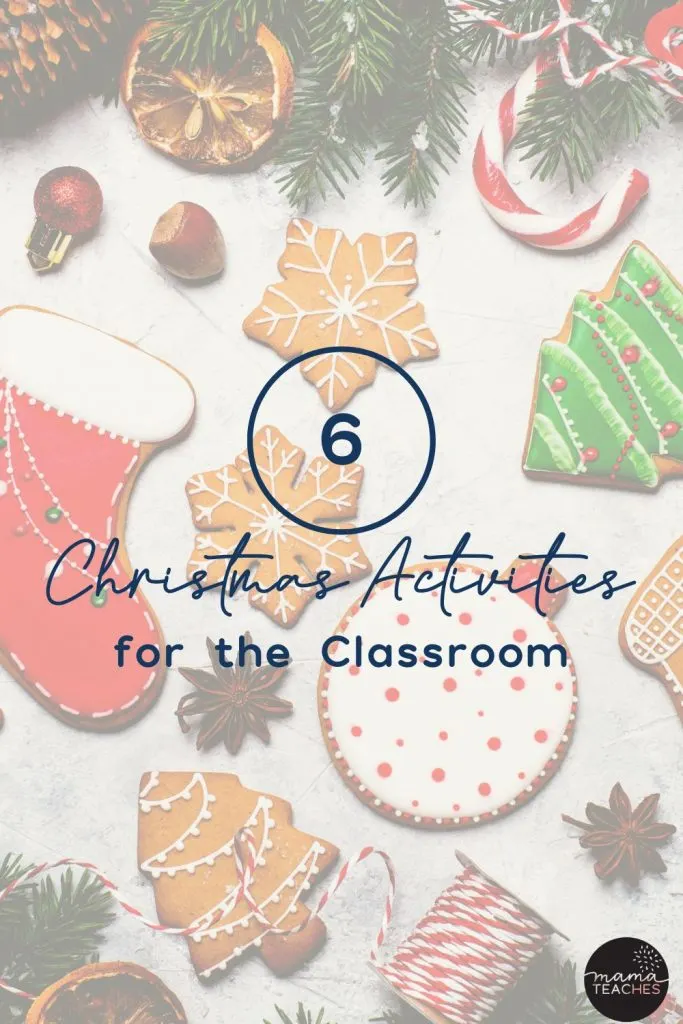 Christmas Handwriting
Handwriting is a fine motor skills activity that all young students must practice.
These free Christmas Alphabet Handwriting Worksheets can add some seasonal fun to penmanship practice.
Available in both print and cursive, the Christmas Handwriting Worksheets contain letter practice and a Christmas-themed coloring picture.
How do you get ahold of these free printables?
Visit the Freebies library.
If you're not a member, sign up quickly and easily. Just click here!
Christmas Around the World
Christmastime is an excellent chance to learn about other cultures.
Why not get a glimpse of how other countries and cultures celebrate Christmas?
These Christmas Around the World Activity Mats are an easy way to do just that.
This activity is simple to prep: click, print, and bring a tub of markers or crayons.
Each activity mat features coloring pictures, games, fun facts, and "Merry Christmas" in the native language.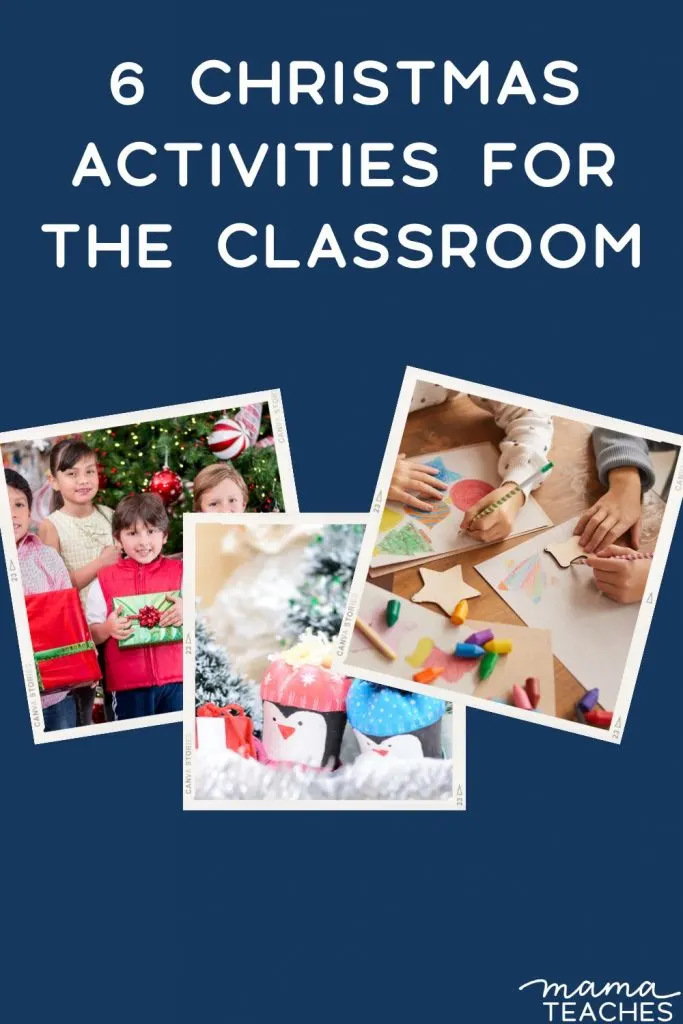 Christmas/December Jokes
Every day of December can be marked with laughter.
These 30 Christmas/December printable jokes can be fun handwriting practice or an entertaining lesson opener.
The jokes are cute enough to print and hand out, making perfect bookmarks or non-candy Christmas party treats for kids.
Christmas Would You Rather Questions
Would You Rather Questions are a flexible classroom game.
You can use these Christmas Would You Rather Questions as an indoor recess game, a morning routine question (it builds classroom community), or a brain break.
The questions come in both digital and print versions.
Christmas Charades
Charades is a great game to play as a class. It requires reading, strategizing, communication skills, attention, and teamwork.
Those are skills and qualities you certainly want in your classroom!
You can play this game as part of a Christmas party, indoor recess, or brain break.
How do you come up with the cards?
Just click and print these free Christmas Charades printables.
You can find them in our Freebie Library.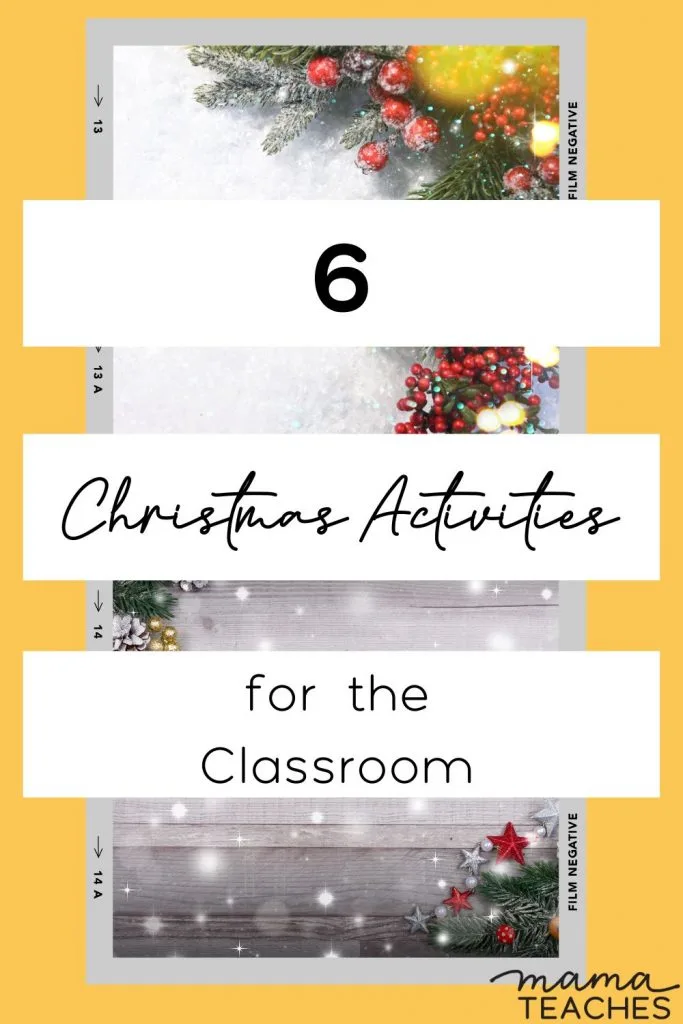 Christmas Activities for the Classroom
Christmastime in the classroom can be both fun and productive with these 6 Christmas activities for the classroom.
Your students will celebrate learning when you plan holiday-themed lessons and activities to keep them motivated all month long.
You May Also Like: