Whether your child needs practice with printing or cursive handwriting, these free Christmas alphabet handwriting worksheets are a great way to incorporate some writing fun into the holidays!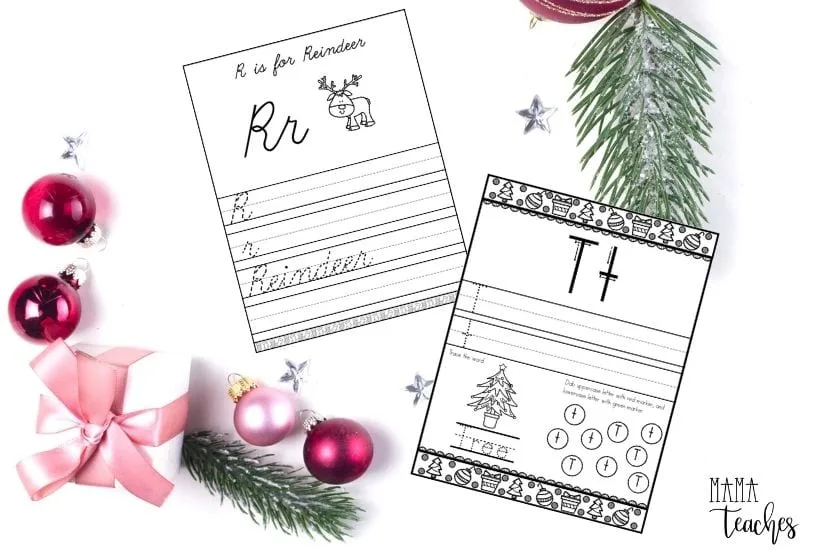 Christmas Alphabet Worksheets
Handwriting has always been an important part of our homeschooling. Our oldest has dysgraphia so we spent a lot of time working on letter formation. My youngest son pretty much rebelled against handwriting (let's be honest, right?), but my daughter took to it like a fish to water.
When it came time for the holidays, I would always try to weave some Christmas alphabet practice into their lessons. Handwriting worksheets like the ones here would have been perfect for them during their elementary years.
While I may be a few years late in making them for my own kids, I hope your children or students enjoy these Christmas handwriting practice pages.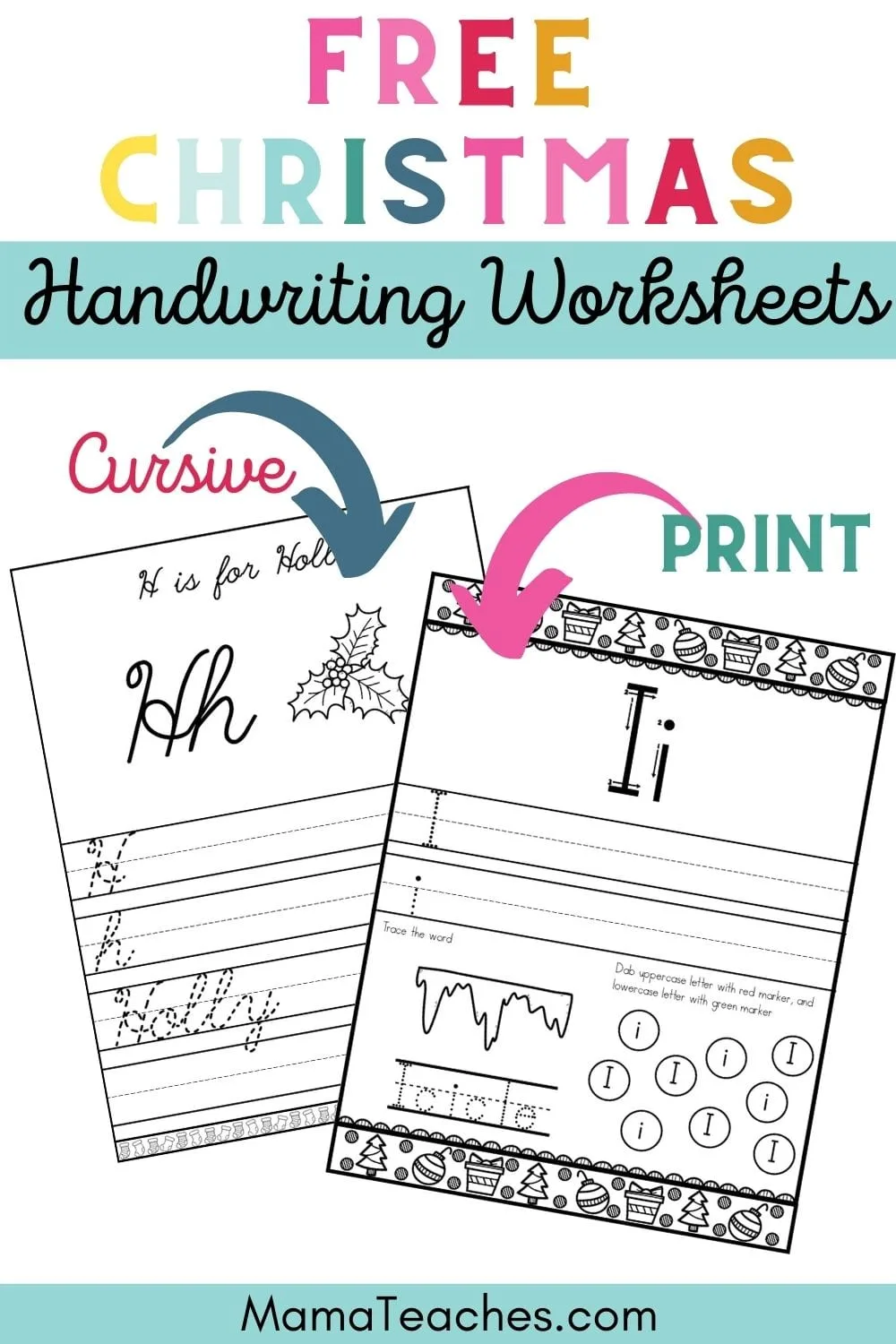 Print Handwriting Practice
Printing practice is especially good for younger elementary and preschool-age children who are just mastering theit handwriting.
Handwriting practice pages allow them to try out the formation of letters and practice forming the lines that go into each letter.
It's especially important to provide that repetitive practice so that children can grow in their abilities and develop the fine motor skill coordination that they need.
Remember, learning how to hold a pencil is a skill that must be developed so start there before breaking out the Christmas alphabet handwriting worksheets (or any handwriting pages for that matter).
Grab your copy of the Christmas alphabet printing pages in the Freebies Library. Not a member yet? Sign-up at the end of this article!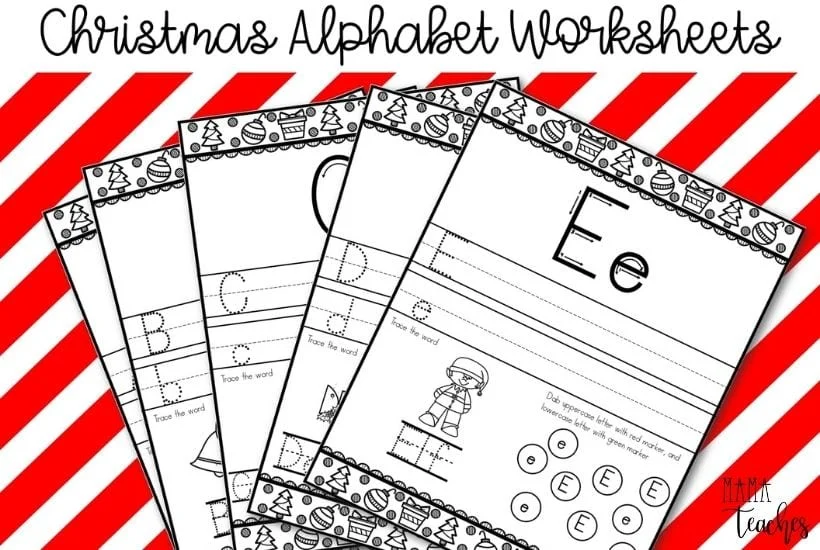 Christmas Cursive Handwriting Practice
Ah, cursive! The handwriting skill that is being taught in only a few public school systems these days. As a homeschooling mom and former teacher, I insisted that my kids work on cursive handwriting.
Cursive opens up kids' eyes to a whole new world. They're able to sign their names. They're able to read old handwritten texts. They're able to read the cards their grandparents send them.
For kids with dyslexia and dysgraphia, there has also been research done where cursive handwriting has been shown to be easier for them to read and understand. Letter reversals are also diminished with cursive handwriting.
These Christmas cursive handwriting practice pages include printable Christmas letters of the alphabet so that children can practice each letter.
The holiday theme of the handwriting pages makes them a great option for December language arts lessons!
The cursive handwriting sheets are available for free in our Freebies Library. If you're not a member, you can sign up at the bottom of this article and the password will be emailed to you.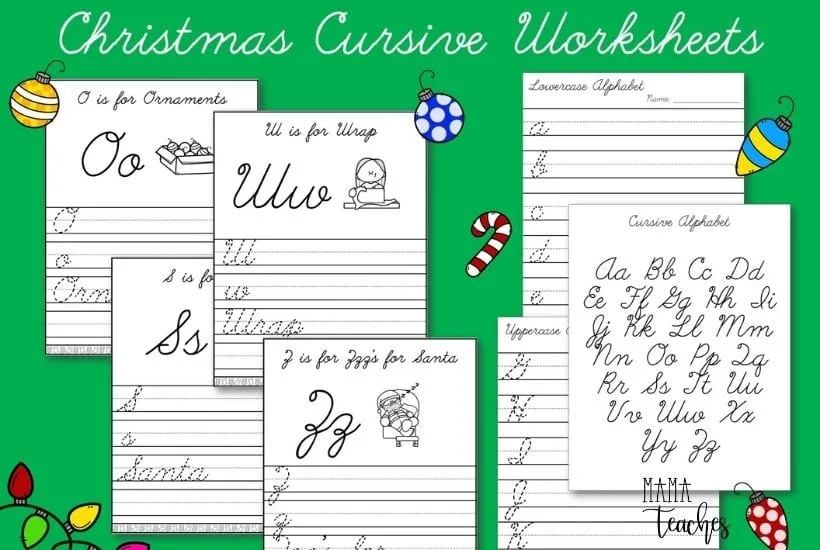 Handwriting Matters
Just like math, science, and reading, handwriting is a skill that students must master in order to move forward with their studies. Yes, a lot of writing is done online, but by not mastering print and cursive students become limited.
This Christmas season expand your child's horizons and give them the handwriting practice that they need to succeed. These Christmas writing papers are the perfect way to do that!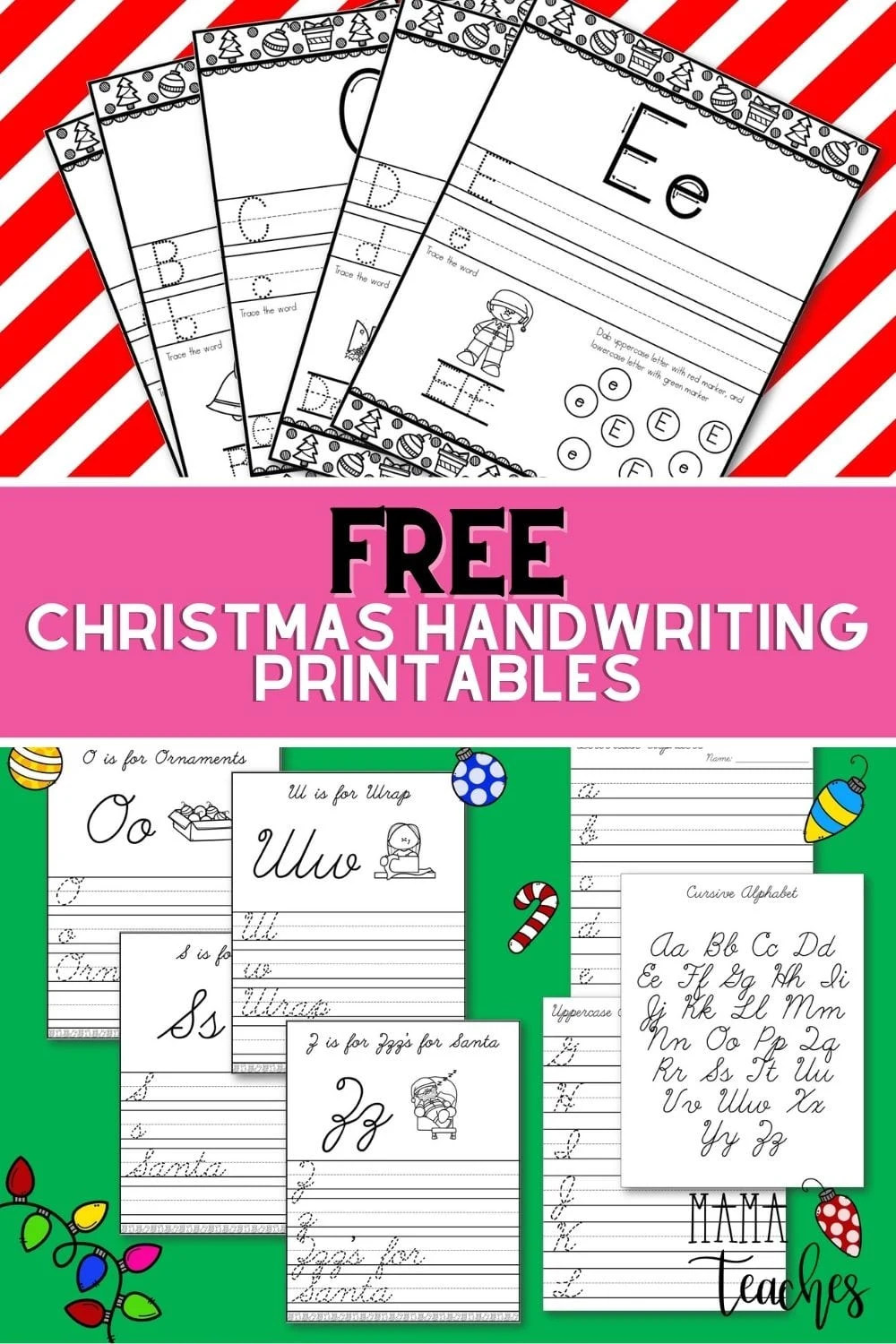 Grab Your Free Christmas Alphabet Handwriting Pages in the Freebies Library!
Already a member? Click here to access the library and sign-in with your password. The password is sent out in the weekly newsletter so search your inbox for emails from Brandi at MamaTeaches.com.
Not a member yet? Sign-up below and the password will be emailed to you!
You Might Also Like…