The first day with your students sets the tone for the whole year.
Get everyone running smoothly with these 10 classroom procedures to teach on your first day of school.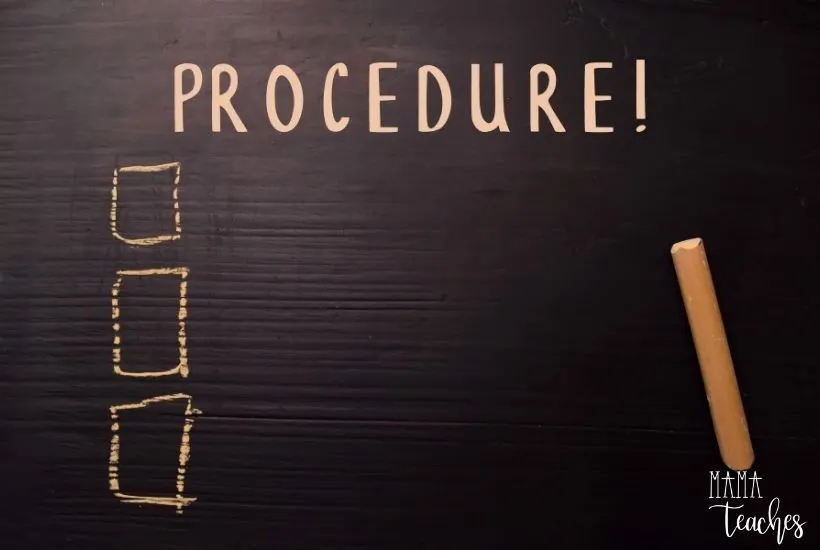 This article contains affiliate links to things that you might like.
10 Important Procedures in a Classroom
Every classroom is different, but here are 10 must-have procedures to set in place on the first day of school.
1. Entering the Classroom
How do you want the morning to begin?
Communicate your expectations.
These could include walking in quietly, storing gear in cubbies, checking the board for the needed supply list, sharpening pencils, and doing the assigned warm-up activity on the board.
2. Bathroom Breaks
When you gotta go, you gotta go!
Have a procedure in place for bathroom breaks.
This could be: Raise your hand and ask, get the bathroom pass, use the restroom quickly, wash your hands, and return the bathroom pass.
Consider using a hand signal such as raising a pinky finger to indicate a bathroom request.
Then you don't have to stop instruction to dismiss a student to the bathroom.
3. Drinks/Water Bottles
Do you allow drinks in the classroom?
Tell the students which liquids are okay.
Some teachers only allow water in spill-proof containers.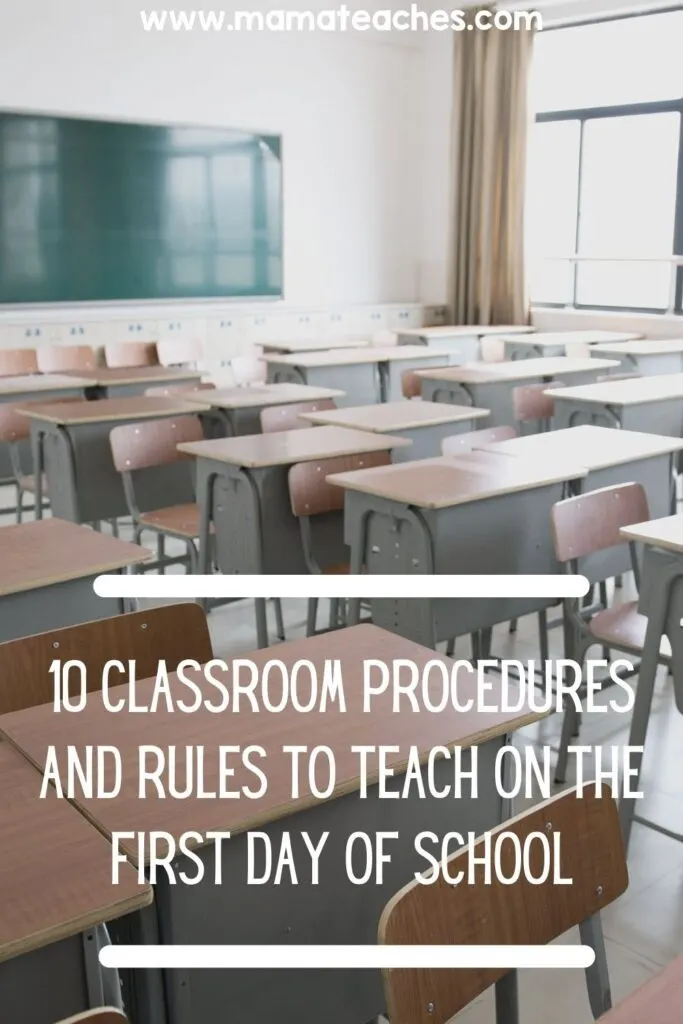 4. Talking and Asking Questions
Education is interactive, so you need to implement procedures in a classroom regarding communication.
If a student has a question, should he raise his hand?
Should he ask the people to his left and right first?
Are quiet side conversations allowed in a cooperative learning environment?
5. Locker/Cubby Use
You also need procedures for classroom cubby or locker use (otherwise the students will be up and down all day).
Are there set times to access their supplies?
How will you let them know which supplies they need?
If they leave a necessary item in their cubby or locker, will you allow them to access it in the middle of class?
6. Leaving the Classroom
Your list of classroom procedures should include times when the students need to leave the class to go to the nurse or principal's office.
How should a student handle that?
Some teachers limit the number of nurse passes per quarter unless the student has a documented medical need.
7. End of Day Procedures
Unless you want the end of the day to be chaos (and you to be left with a huge mess to clean up), set some classroom procedures for the end of the day.
Here is an example: Clean up your area, stack or push in your chair, clean out your cubby, pack your backpack, and wait to be dismissed.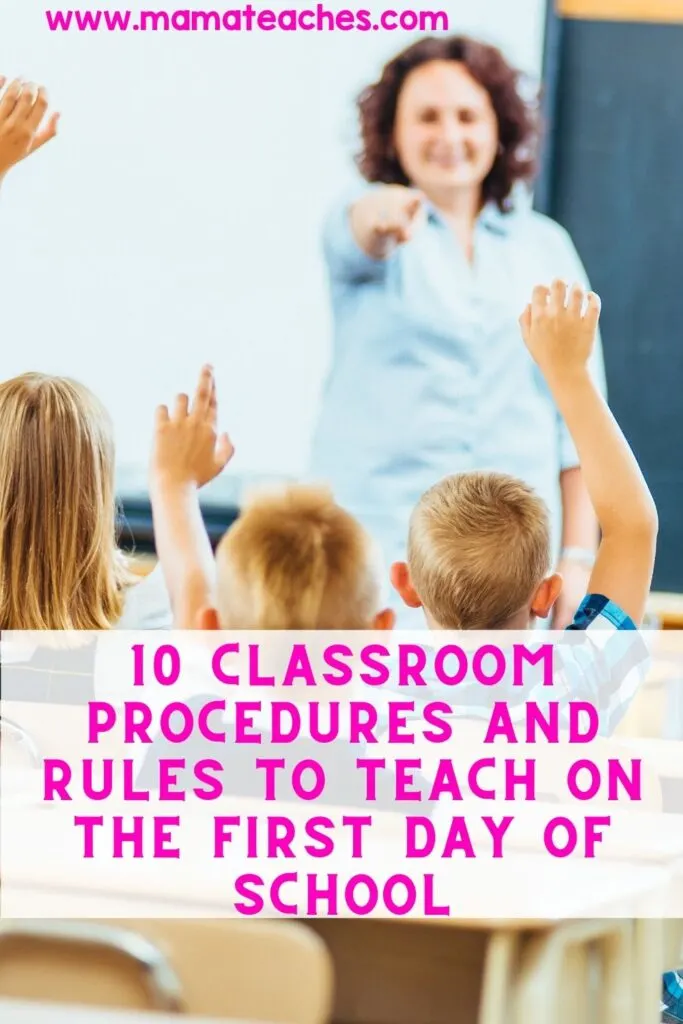 8. Turning in Work
How and when should students turn in their work?
Do you have an electronic system or a special basket?
Remind students to put their names on their papers.
If they finish a classwork assignment early, what should they do?
9. Expectations for Work
What are your expectations for homework?
Consider having a procedure for writing down/receiving homework assignments.
For younger students, you may want to have parents initial the homework planner.
What should a student do if he has trouble with a problem and cannot complete it?
What happens if he fails to turn in homework?
10. Absent
How should a student make up work when she is absent?
Consider having a file folder where you keep the assignments for each day for your students to access later.
How long does she have to make up any missed quizzes and tests?
When are you available to administer those?
Classroom Procedures and Rules
Give some thought as to how you would like your classroom to run.
By laying out your classroom procedures on the first day, you eliminate a lot of future confusion and conflict.
Everyone benefits from knowing what to expect!
You May Also Like: