Fitness doesn't have to be boring! Training Like an Olympic Runner is a great way for your child (and you!) to improve overall fitness and become a stronger, more efficient runner.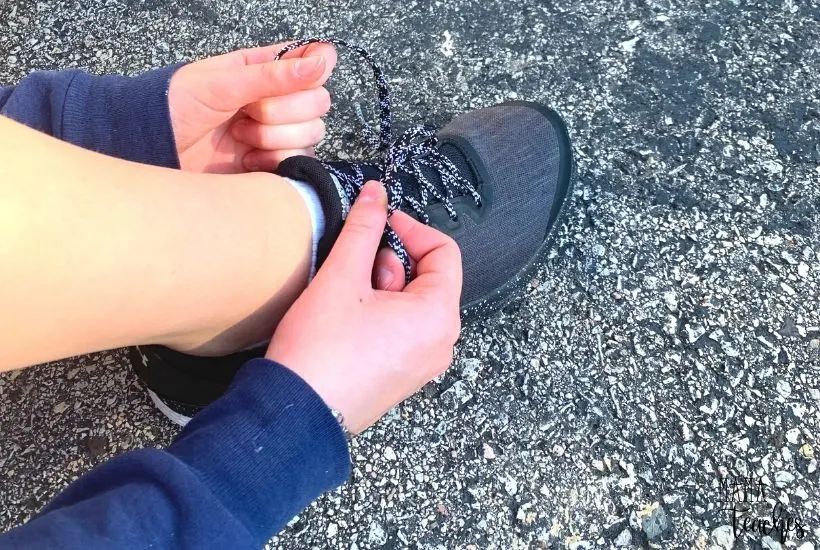 This post is sponsored by Mr D Math but all opinions are my own.
Running for Your Life
When lockdown hit, the youngest and I decided to take up more walking. Walking progressed to spurts of running, but neither of us were strong runners. That didn't stop us from wanting to be though.
Training Like an Olympic Runner, one of the newest online programs from Mr D Math, was the perfect match.
As a NASM Certified Personal Trainer and Youth Exercise Specialist, I am all about fitness programs that make exercise fun, but also have a purpose.
In the case of Training Like an Olympic Runner, the purpose of the program is to create stronger, more efficient runners. Whether your goal is to run virtual or in-person 5ks as a family, train for a marathon, or just improve your running, this program creates a strong foundation to help you get there.
If you're just looking for a fitness program to satisfy your middle or high school child's physical education requirements, the program works for that too! However, it does require some real work, so be sure that running is something that interests your child first.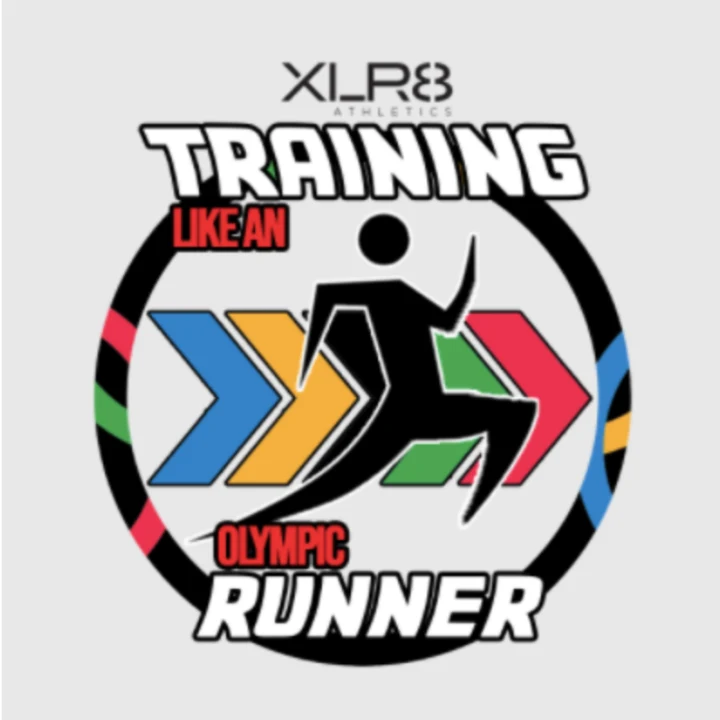 How Training Like an Olympic Runner Works
The program is taught by USATF Certified Coach, Jason Bean, who teaches sprint and block techniques to Olympic-level athletes, as well as youth.
He has broken the program down into four modules and each module contains eight lessons.
The lessons are video-based and demonstrate the moves and techniques that students are to practice.
Basic anatomy, learning how to activate the core, the importance of warming up and cooling down, as well as the mechanics of running and practice drills combine to create a comprehensive fitness program that really pushes you to improve.
As a personal trainer, what I love about the program is that it breaks things down into those bite-size pieces that make it feel achievable to be an excellent runner, but in a safe and controlled way.
If your child is just looking for a quick program that will make him an instant Olympic athlete, this might not be the best fit. However, if he really wants to improve his gait and rhythm so that he becomes a better runner, this is an excellent place to start.
What We Loved About the Training Like an Olympic Runner Program
Great Instructor
Coach Jason Bean is a terrific instructor for the course. He's not only knowledgeable, but he's very personable and encouraging. There's no coddling or accepting excuses, but a gentle nudge to be and do more to improve yourself.
Starts with the Basics
Instead of jumping right into running in the first few minutes of the first lesson, you're introduced to the importance of warming up and some ways to do that.
The program is progressive to ensure that you have that solid foundation before you hit the track or the trails. Why is that so important? Because it keeps you from getting hurt by doing too much too soon.
There's a Purpose
As much as my kids and I love working out, there's never really a goal or purpose beyond being healthier. While that's a great purpose, having the focus of becoming a better runner really motivated us to pay attention to our form and to our commitment to practicing.
If your child has trouble focusing when there's not a clear end goal, Training Like an Olympic Runner is a fabulous way to get around that and light a passion for fitness within them.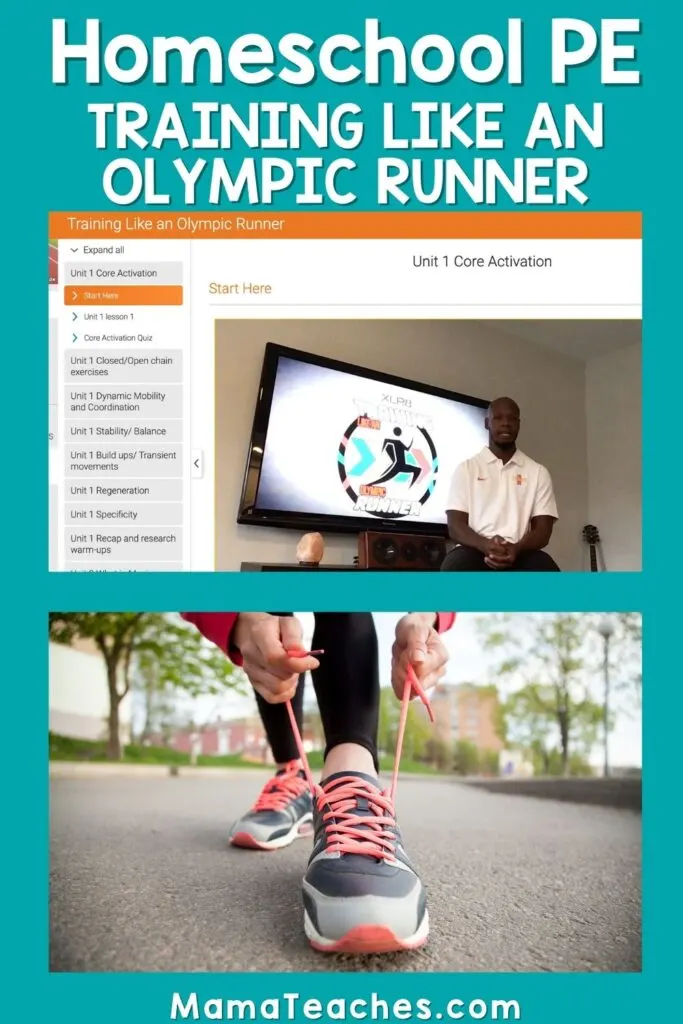 What You'll Need to Start the Training Like an Olympic Runner Program
Here are the things you'll need to make sure you have on hand before you start the program:
The Program Itself
You can enroll in the self-paced Training Like an Olympic Runner class any time of year and complete it over the course of the semester or stretch it out to complete it over the course of a year. What's great about it being self-paced is that there's no rush to get it done. So, if your child needs longer to progress, take the time.
Running Shoes
If you have the opportunity to visit a local running shop, it's worth the time to do so to find shoes that fit properly. There are a lot of running shoe options out there, but finding the right ones for your child's feet is more important than what color they are!
Water Bottle
Whenever you're working on the program, be sure to have a filled water bottle on hand. The program can be challenging and you will be working hard, so water is a must.
A Stopwatch
There will be lessons later on in the program where you'll want to have a stopwatch handy.
A Towel
Prepare to sweat! The program starts off right away with planks and side planks, so your child will be feeling the burn – especially if they're not used to exercising!
Patience
This isn't a get-fit-overnight type of program, so patience is key. Remember, progress over perfection!
A Camera
If you're using the program to fulfill a homeschool physical education requirement, be sure to have a camera on hand so that you can document your workouts.
Mr D Math's Training Like an Olympic Runner for the Win
We have been long-time fans of Mr D classes. From the ASL course to SAT and ACT Prep, the classes never disappoint. We're so happy to have discovered the Training Like an Olympic Runner course and have really seen an improvement in our form, endurance, and stamina.
We're still not fast runners, but we are runners. No matter how long it takes us to finish our 5ks, we know that we now have a great foundation to build from.
Join us on the running journey! Enroll in the Training Like an Olympic Runner course now!
You Might Also Like: