Work on, review, or just have fun with math using this FREE Regrouping Race Virtual Escape Room for kids!
Math Virtual Escape Room
Escape rooms are a great way to get your students excited about learning!
The Regrouping Race Virtual Escape Room gives your students practice in addition with regrouping.
In order to pass on to the next question to get to the secret word at the end, players must correctly solve each math problem.
Since the secret word does not appear until the very end – after all of the locks have been completed – you can rest assured that your students have taken the time to practice their addition with regrouping skills.
You Might Also Like: How to Use Virtual Escape Rooms in the Classroom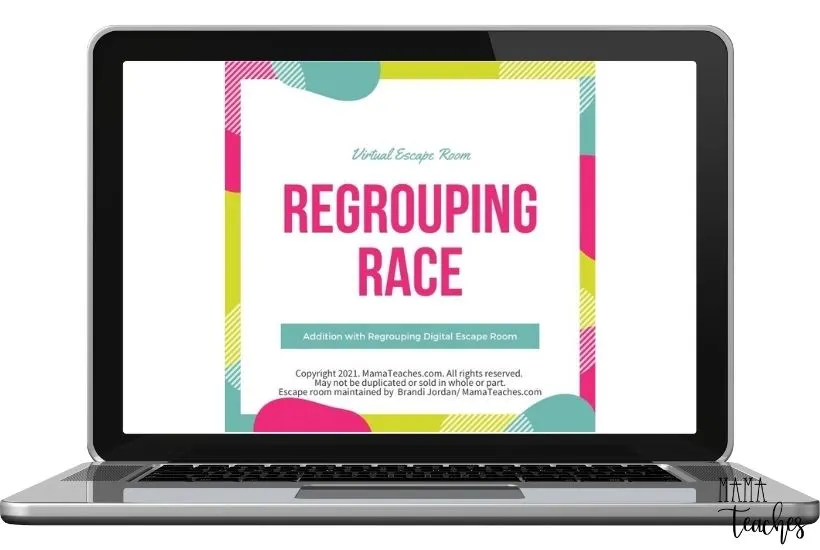 Recording Answers for the Regrouping Race Escape Room
While the Regrouping Race Escape Room can be completed by students, it cannot be customized to record their answers/email addresses for privacy reasons.
We know that can be an issue when you want to assign the virtual escape room as part of a lesson. So, in the Freebies Library here at MamaTeaches.com you'll find a Regrouping Race Escape Room Answer Sheet where students can jot down their answers and the secret word.
There is also an answer key for you to quickly check their work and verify the secret word.
Assigning the Regrouping Race Virtual Escape Room
To assign students the Regrouping Race Escape Room, simply share the link to this article where the escape room is embedded.
If you prefer to link directly to the escape room form itself, you may do so using the link found at the end of the article.

Please be aware that you will not have access to their answers, so if you want to see them you will need to download the free answer sheet in the Freebies Library.

If you're teaching all virtually, you could also have students screenshots the last slide (Section 23) with the secret word on it.
Ready to play? Let's go!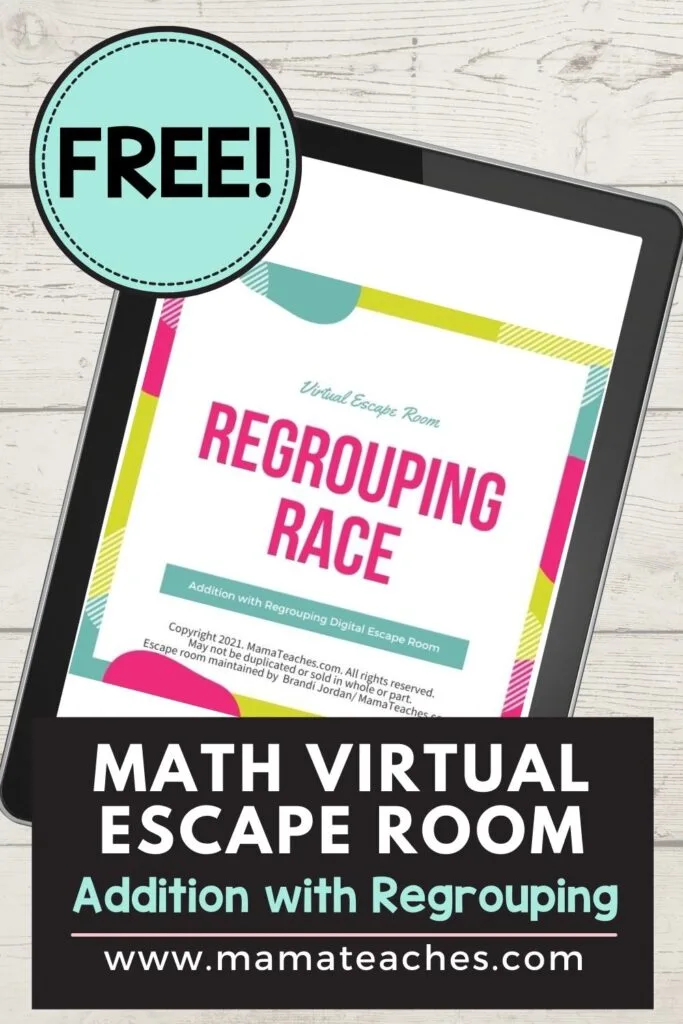 Regrouping Race Digital Math Escape Room
Want to assign your students the direct link to the Escape Room? Here it is.
Need to print out the answer sheet so students can record their answers? Click here to get to the Freebies Library.
Want More Virtual Escape Rooms?
Check out these other free digital escape rooms: